Agent management is easy to perform with the available search, filtering and bulk actions.
Applying ring groups, setting the caller ID, configuring device settings, or assigning a role are some of the actions that can be easily done for several agents simultaneously.
How to search for an agent or a group of agents
Follow these steps to search for agents: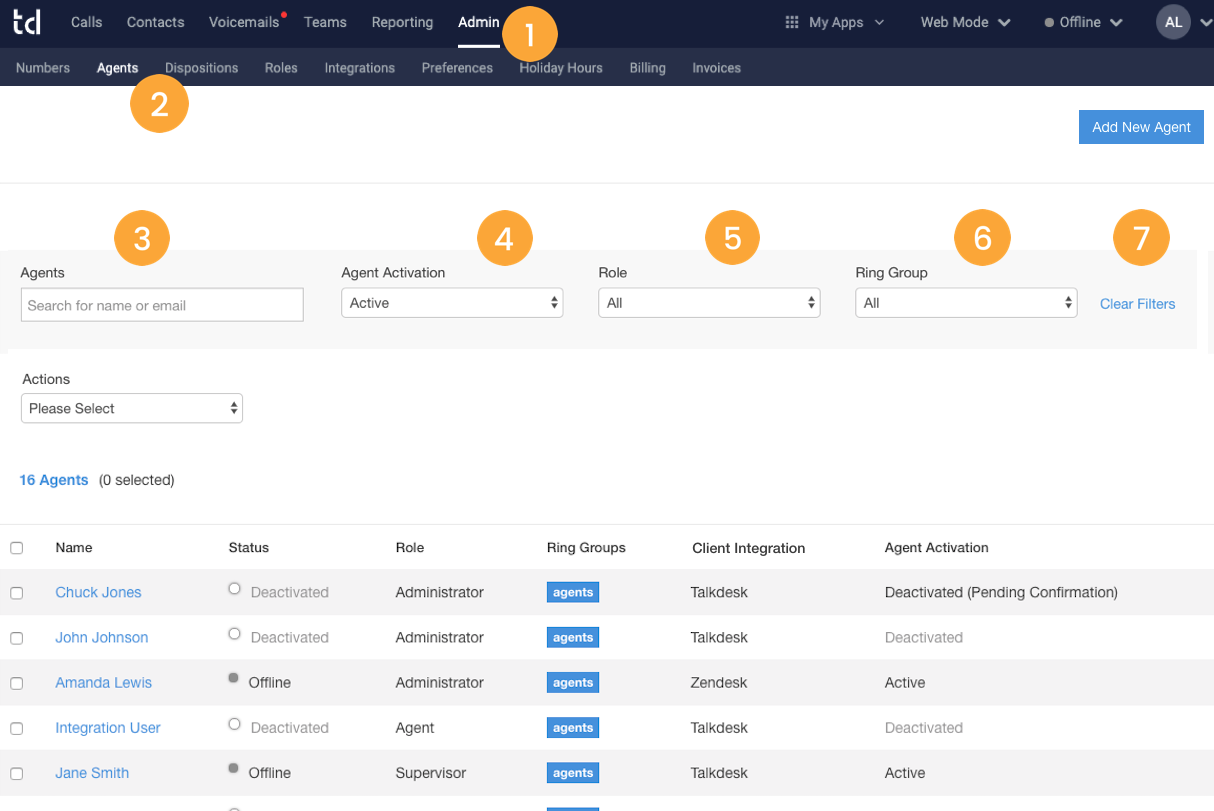 Log in to your Talkdesk account as an Administrator.
Select the Admin section [1].
Click the Agents tab [2].
Enter the agent's "name" or "email" [3], and/or:
Filter by Agent Activation status [4].
Filter by Role [5].
Filter by Ring Group [6].
If needed, you can clear all filters by clicking the Clear Filters link [7].
Selecting a group of agents
After the required search criteria have been applied [1], you can select all agents by simply clicking the checkbox next to the Name column [2].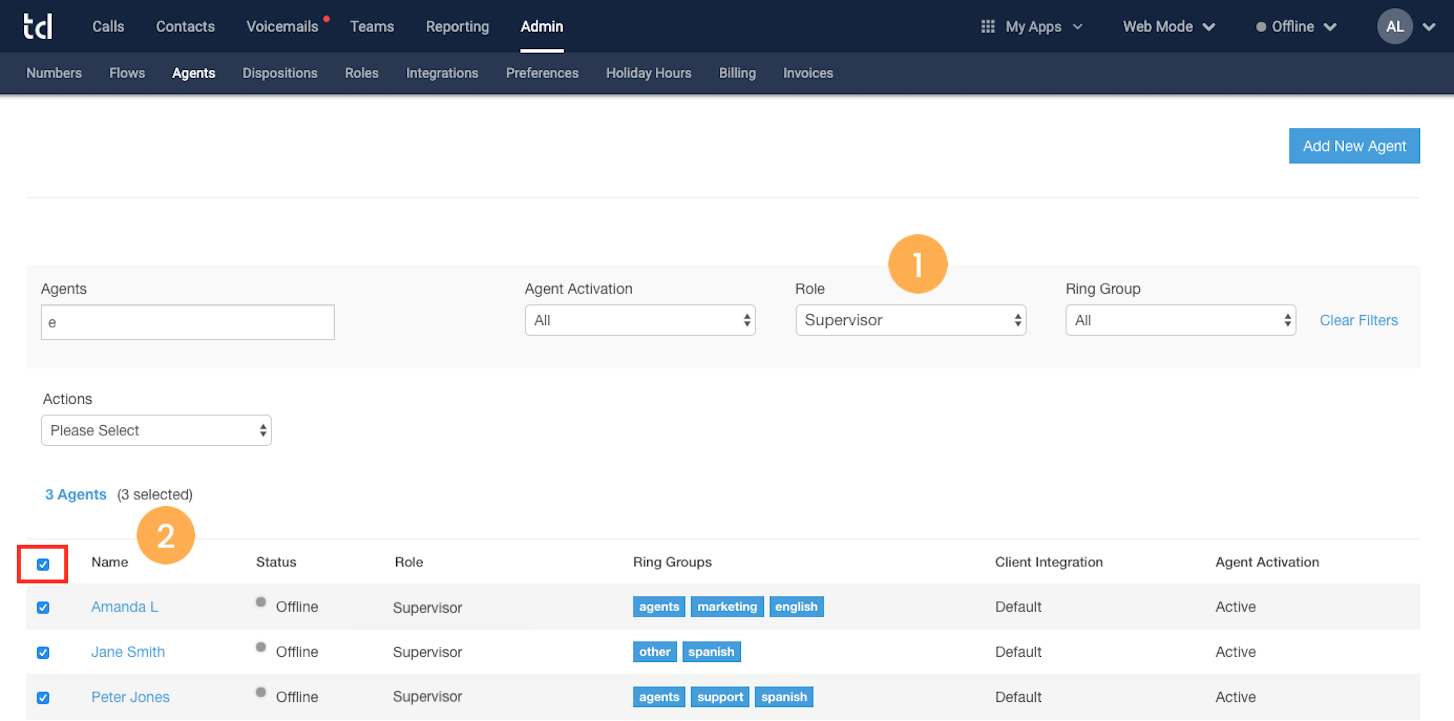 This allows you, for instance, to easily select all agents with a supervisor role.
You can also select and unselect agents individually by checking the box next to each agent name.
Applying bulk actions
The following bulk actions are available for a selected group of agents:
Please follow these steps to apply a bulk action:
After selecting the agents you want to configure simultaneously, choose the desired action from the Actions list [3].
Example: to add a new ring group to the selected users, choose Add Ring Group.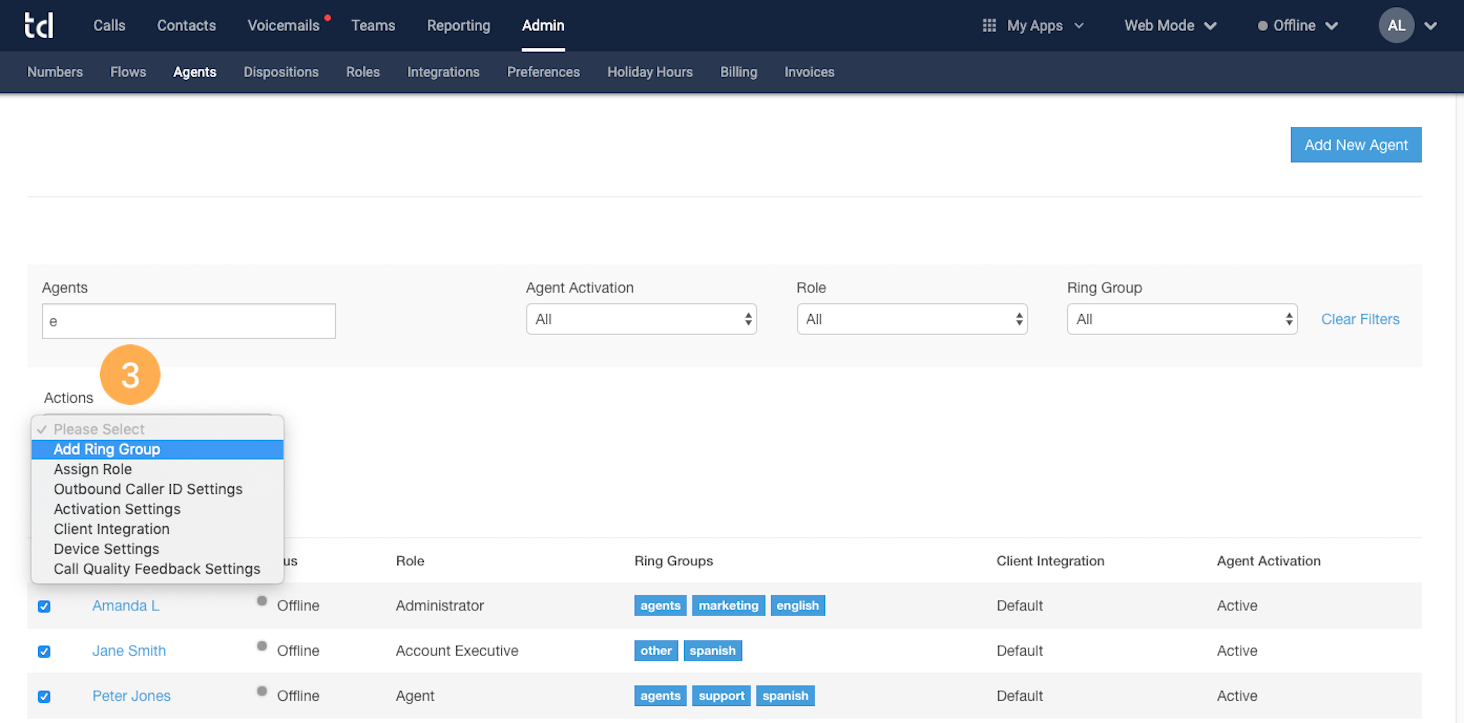 A new window will pop up showing all available ring groups.
Select the one(s) you want to add to the selected agents, and press Save [4].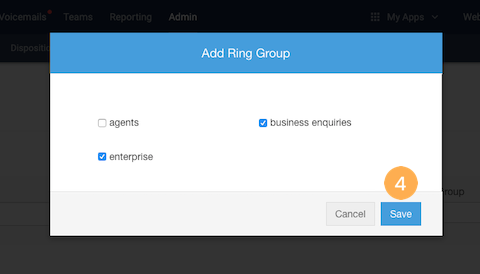 A confirmation message will be displayed to confirm that the selected action has been applied to the selected agents.