Agent management is easy to perform using our search, filtering and bulk actions available. Applying ring groups, setting the caller ID, routing settings, activation settings or changing roles can easily be done for groups of agents. 
How to search for an agent or a group of agents
To search for an agent or all agents in a Ring Group or and role, follow these steps: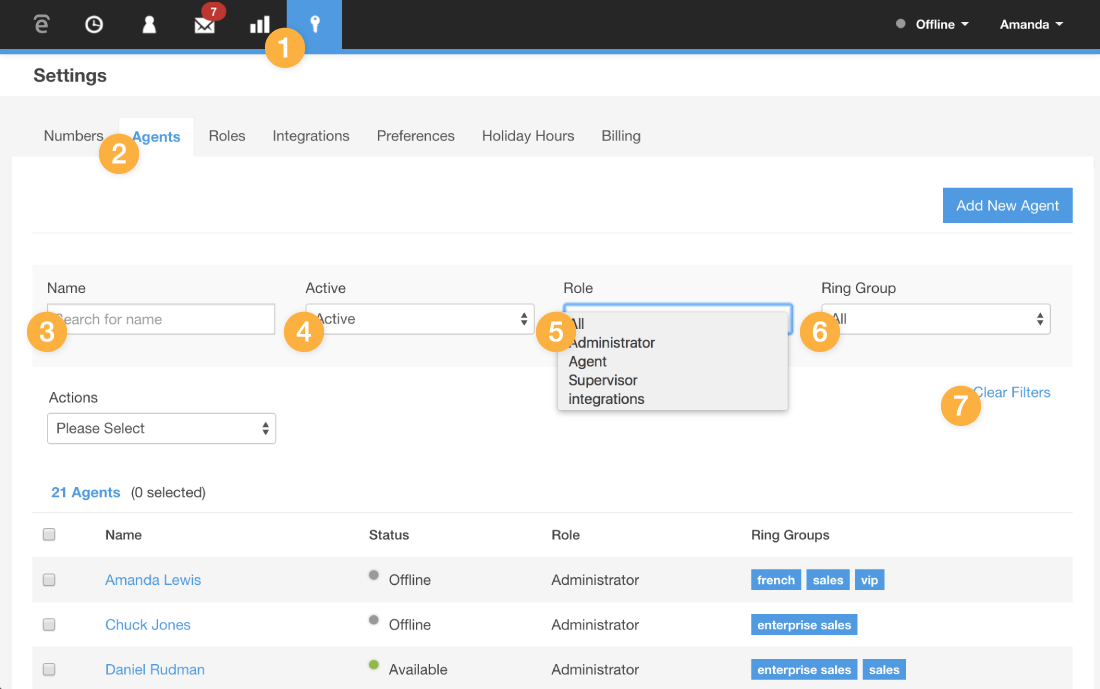 Log into your Talkdesk account as an Administrator.
Access the "Admin" section at the top of the page [1].
Click the "Agents" tab [2].
Search by agent name [3].
Filter by Active or Deactivated agents from the "Active" menu [4].
Filter by role by selecting it from the "Role" drop-down menu [5].
Filter by ring group selecting from the "Ring Group" drop-down menu [6].
Clear all filters by clicking the "Clear Filters" link [7].
Selecting a group of agents
Once your filters are applied, you can select all agents by simply clicking the checkbox next to the "Name" column [1]. This allows you for instance to easily select all agents with a supervisor role.
You can also select and unselect agents individually by checking the box next to each agent name [2].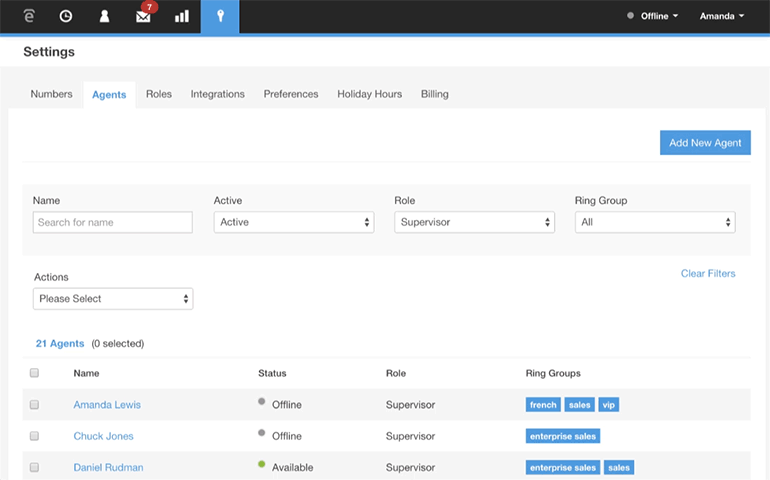 Applying bulk actions
The following bulk actions are available for a selected group of agents:
Please follow these steps to apply a bulk action:
After selecting the agents you want to configure simultaneously, choose the desired action from the "Actions" tab [3]. Example: to add a new ring group to the selected users, choose 'Add Ring Group'.
A new window will pop-up showing all available ring groups. Select the one you want to add, and press "Save" [4].