By default, Talkdesk automatically chooses the best number to display as your outbound caller ID based on comprehensive information. However, it is also possible to manually select the phone number to use when making an outbound call.
If you wish to allow your agents to manually select the Outbound Caller ID to use for each call, you can turn this setting on from your Admin tab.
To do so, please follow these instructions: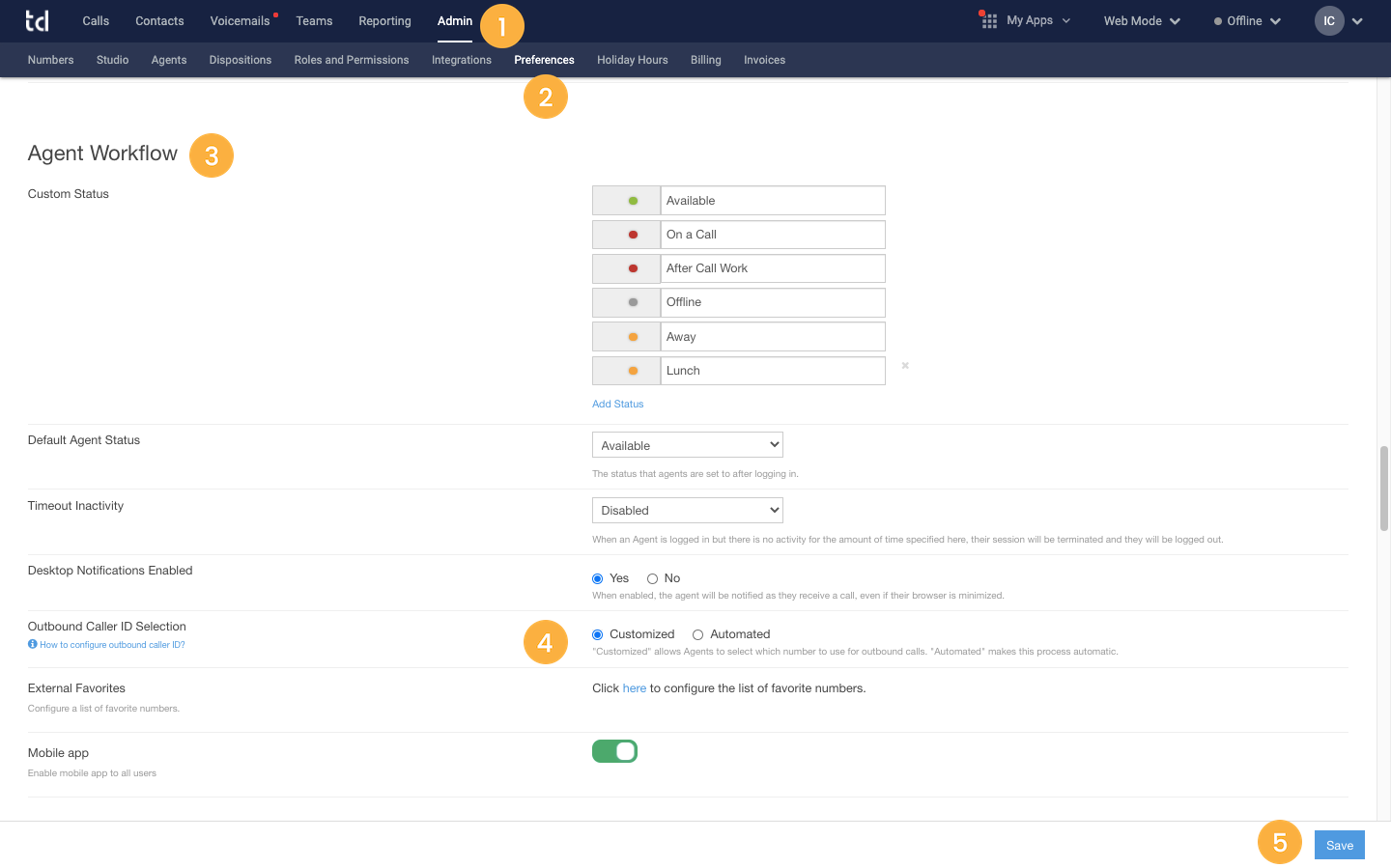 Log in to your Talkdesk account as an Administrator.
Click on the Admin tab [1].
Click on the Preferences tab [2].
Scroll down to the "Agent Workflow" section [3].
Next to "Outbound Caller ID Selection", select Customized [4] to enable a manual selection of the Outbound Caller ID.
Click Save at the bottom of the page [5].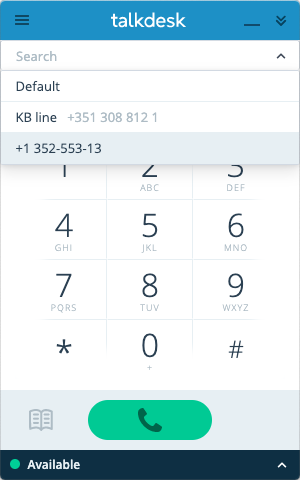 Agents can choose which phone number to display as their Outbound Caller ID. To do this, they simply need to select the number from the dropdown menu.
Once a phone number has been selected, it will be used for all outbound calls until the Outbound Caller ID phone number is changed, or the Default option is selected. In this case, Talkdesk automatically determines the best number to use based on the phone number you are calling. 
Notes:
You can define a specific phone number to be used as the "Outbound Caller ID" and specify different outbound caller ID settings per agent.
It is also possible to configure the Outbound Caller ID to be a phone number that you own but is not in Talkdesk. Please contact Talkdesk Support
The CNAM (Caller ID Name) is a separate configuration and is not related to the Outbound Caller ID.
Troubleshooting tip: If an agent is not able to use a specific number as an outbound caller ID, this typically means that they do not have the appropriate ring groups associated with the number assigned to them. Check to ensure that the ring group associated with a number is also associated with the agent.