Teams are linked using ring groups. Ring groups can represent skills, departments, languages, etc.
It is through teams that Talkdesk routes different types of calls to agents with the proper skills to handle them.
When teams are associated with a number or IVR, incoming calls are only routed to agents who are also associated with at least one of those teams:
Each agent must have at least one team via a ring group
Each phone number must have at least a team via a ring group.
When configuring an IVR, each available option must have a team associated.
Example:
To set up a "Support" team follow these steps:
Log into your Talkdesk account as an administrator.
Select the 'Admin' section [1] at the top of the page.
1.  Associate a phone number with your support team:
Access the 'Numbers' tab [2].
Click the link for the phone number you want to associate with the support team [3].
Add a support ring group to the phone number by writing "support" on the 'Ring Groups' field, then press 'Enter' [4].
Click 'Save' [5] to apply the change to the phone number.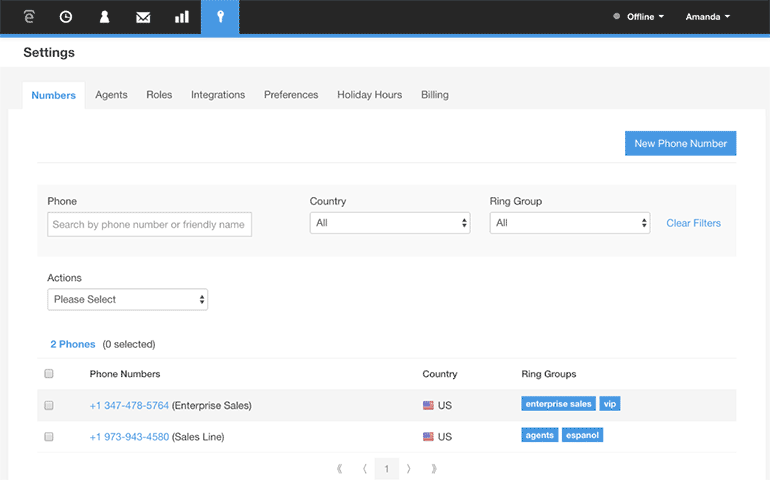 2. Add agents to your new support team:
Click the 'Agents' tab.
Click the agent name you would like to associate with the support team
Add a "support" ring group to the agent's profile by writing "support" on the Ring Groups field and pressing 'Enter'
Click 'Save' to apply the changes to the agent.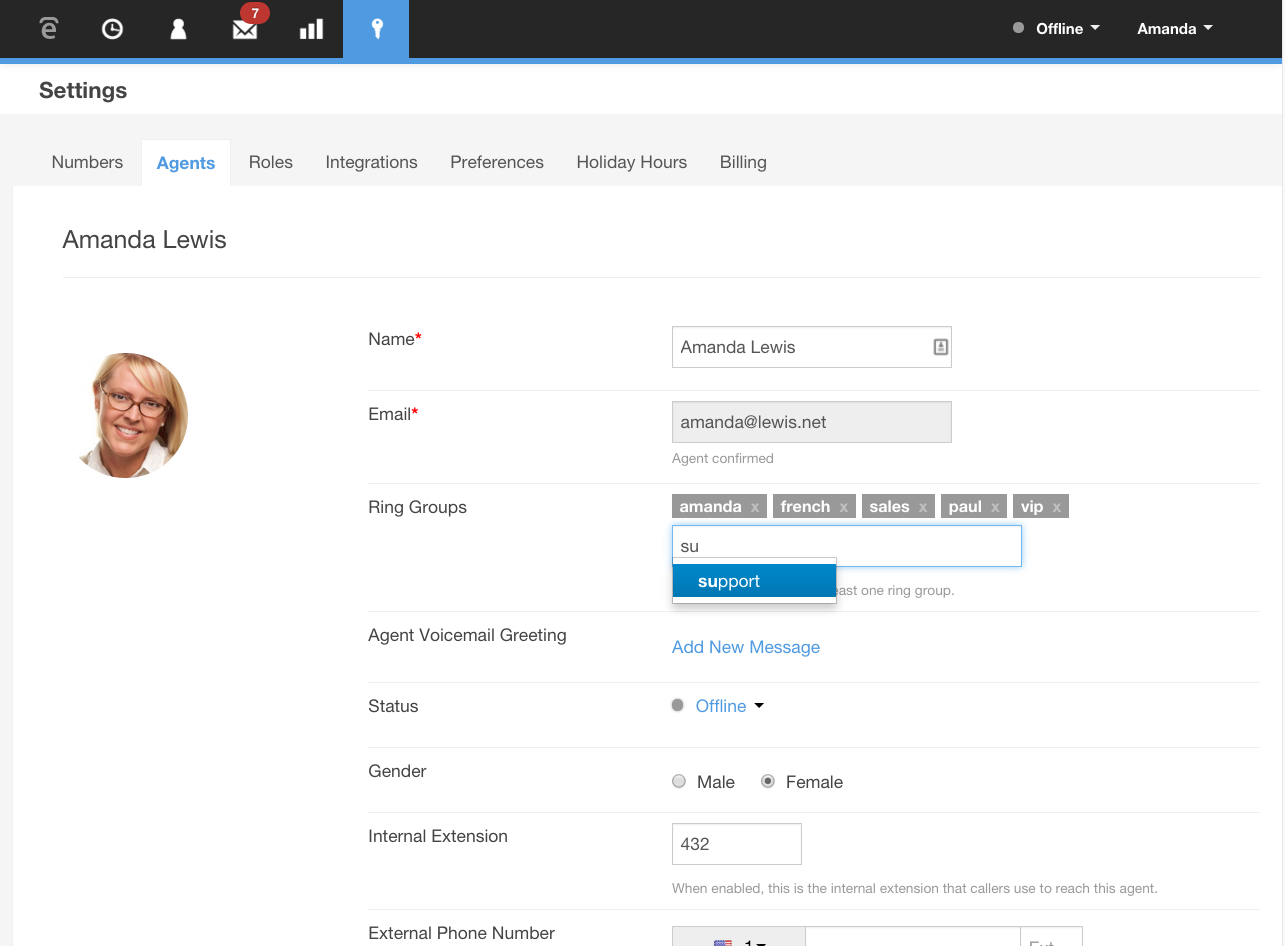 You can setup multiple teams within your call center by assigning different ring groups to agents. When an agent has more than one ring group, our skills based routing rules determines how calls are routed to agents.