Once you're done configuring your phone numbers, it's time for you to invite your team and start collaborating with more agents. Agents are your team members who will be handling calls.
Adding Agents
To start adding new agents to your Talkdesk team: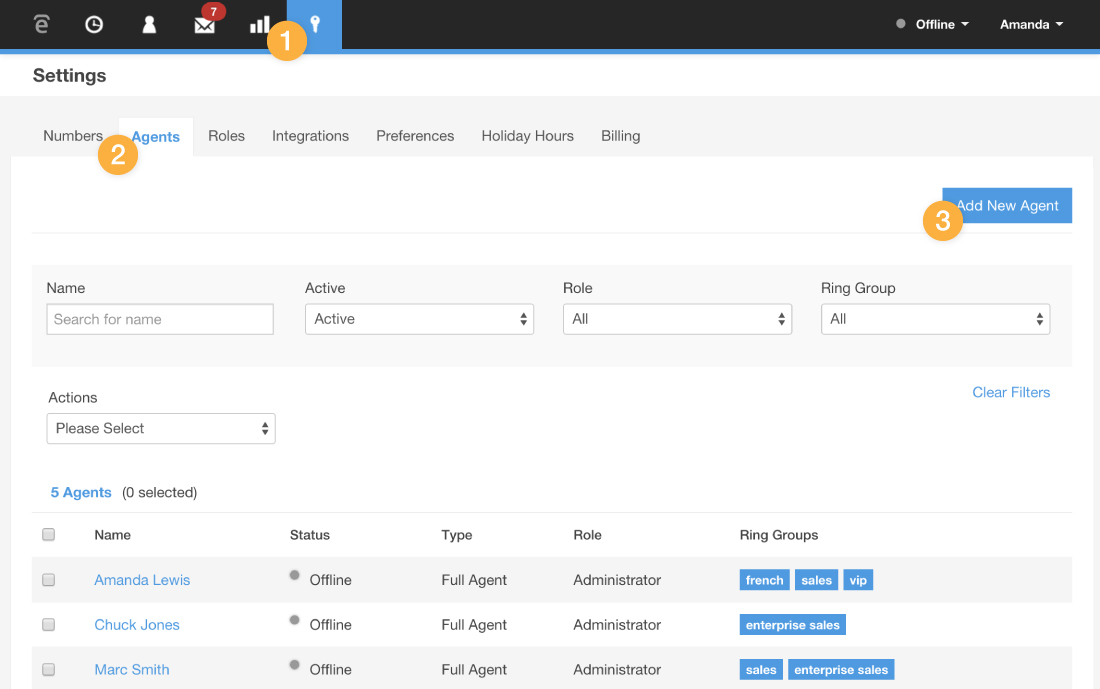 Login as an administrator.
Click the "Admin" [1] section.
Select the "Agents" [2] tab.
Click the "Add New Agent" button [3] (or click the "Add Call Center Operators" link if you're on the getting started screen and accessing Talkdesk for the first time).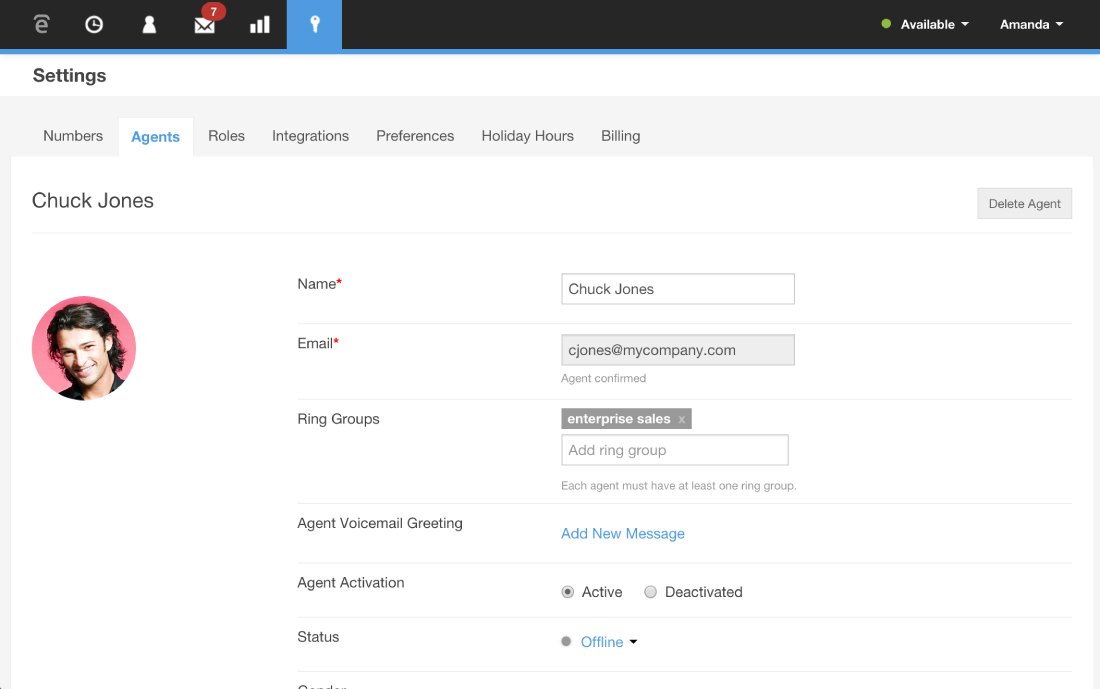 Once you press 'Save' your new agent will receive an invitation email. Once the invitation is confirmed, the agent is ready to start using Talkdesk.