Once you're done configuring your phone numbers, it's time for you to invite your team and start collaborating with more agents. Agents are your team members who will be handling calls.
Note: In case you are using Talkdesk for Salesforce please make sure to always add new users who will be using Salesforce directly in Salesforce and not in Talkdesk to avoid Callbar errors. Adding new users in Salesforce will automatically add the user to your Talkdesk account; however, the opposite is not true. 
Adding Agents
To start adding new agents to your Talkdesk team: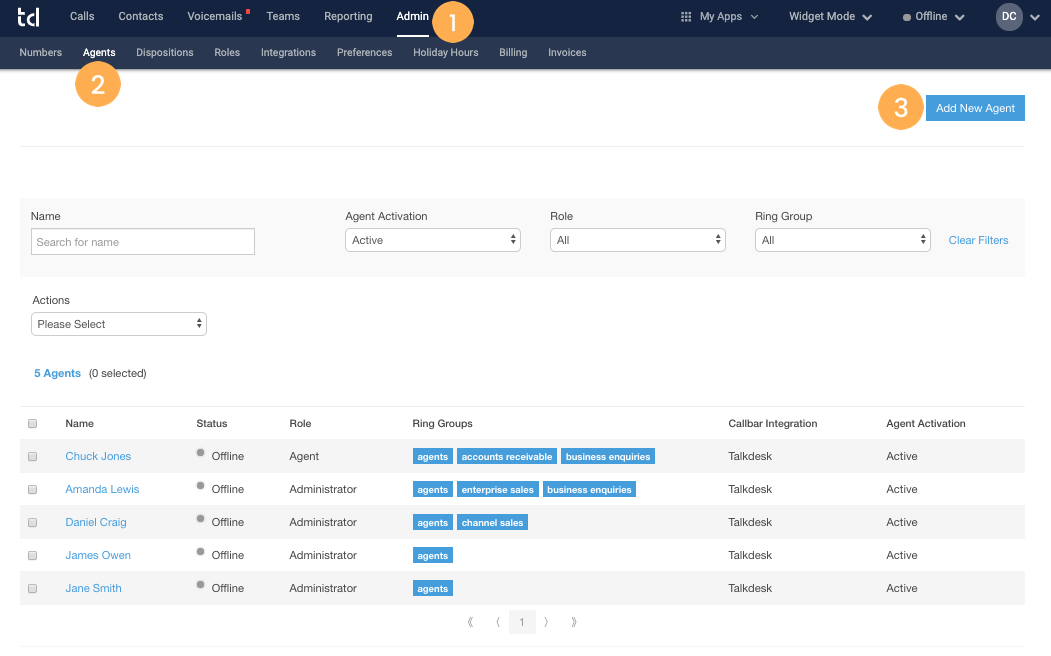 Log in as an administrator.
Click the 'Admin' [1] section.
Select the 'Agents' [2] tab.
Click the 'Add New Agent' button [3] (or click the "Add Call Center Agents" link if you are on the getting started screen and accessing Talkdesk for the first time).
Fill out the form: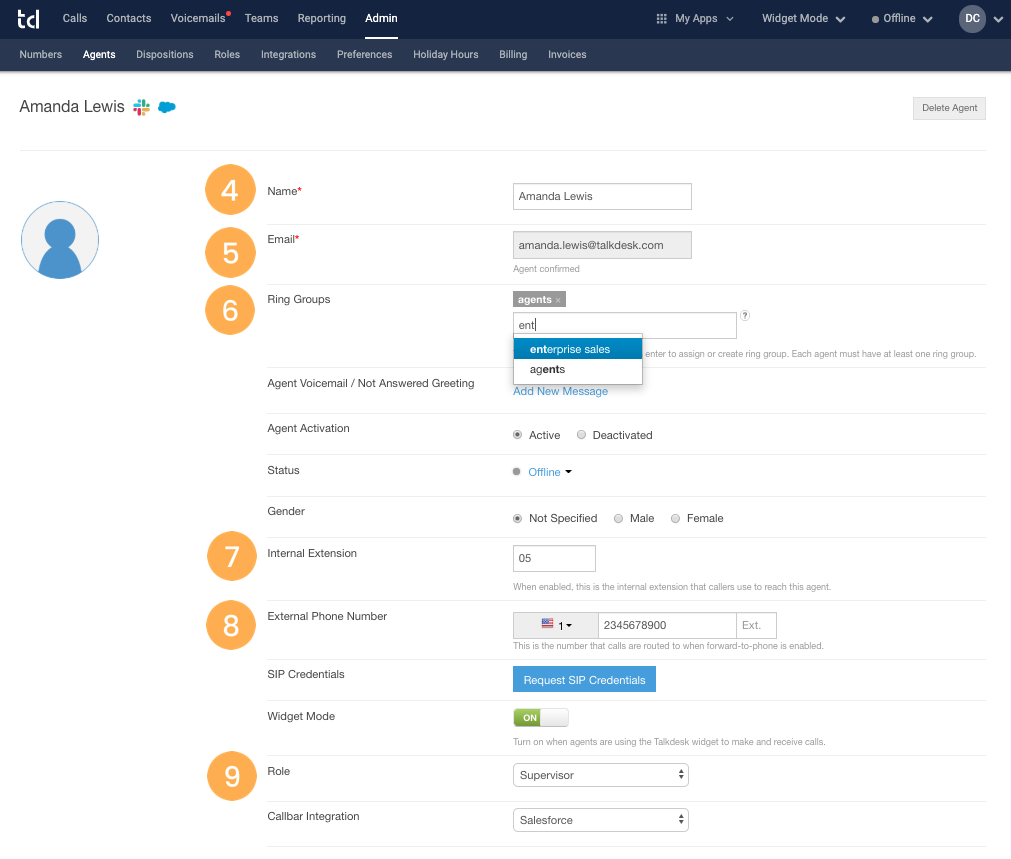 Fill out the mandatory fields (marked with *): 'Name' [4] and 'Email' [5].
You need to add at least one ring group. 'Ring Groups' [6] can be skills, departments, languages, etc. It is through ring groups that Talkdesk routes different types of calls to agents with the proper skills to handle them.
Configure any additional setting as you see fit, for example:

The 'Internal Extension' that you want to assign to this agent [7].
The 'External Phone Number' is a number calls can be forwarded to, if you want your agents to answer calls on external phones [8].
Depending on the 'Role' [9] you give your agent, permissions to access certain functionalities may be limited. Learn more about permissions and roles.
You can also override the account's settings for devices used [10] and Outbound Caller ID [11], by configuring different settings for the agent that you are adding:
Once you press 'Save' [12] your new agent will receive an invitation email. Once the invitation is confirmed, the agent is ready to start using Talkdesk.
If, for some reason, the agent did not receive the confirmation email, you can resend it by clicking the Resend Invitation link [13] under the email field: