Talkdesk CX Cloud is an AI-powered platform designed to help enterprises deliver unparalleled customer service. By harmoniously combining omnichannel engagement, customer experience analytics, self-service, and workforce collaboration, this platform stands as a cornerstone for modern customer interactions.
This page provides a centralized source for all updates and changes that apply broadly to the Talkdesk CX Cloud. We recommend bookmarking this page to stay informed on the latest cross-platform improvements. For detailed insights into other specific Talkdesk products, please refer to the Release Notes section and subscribe to the Bi-weekly Digest.
October 16, 2023
Starting October 16th, 2023, Talkdesk CX Cloud will extend its official browser support to include Microsoft Edge: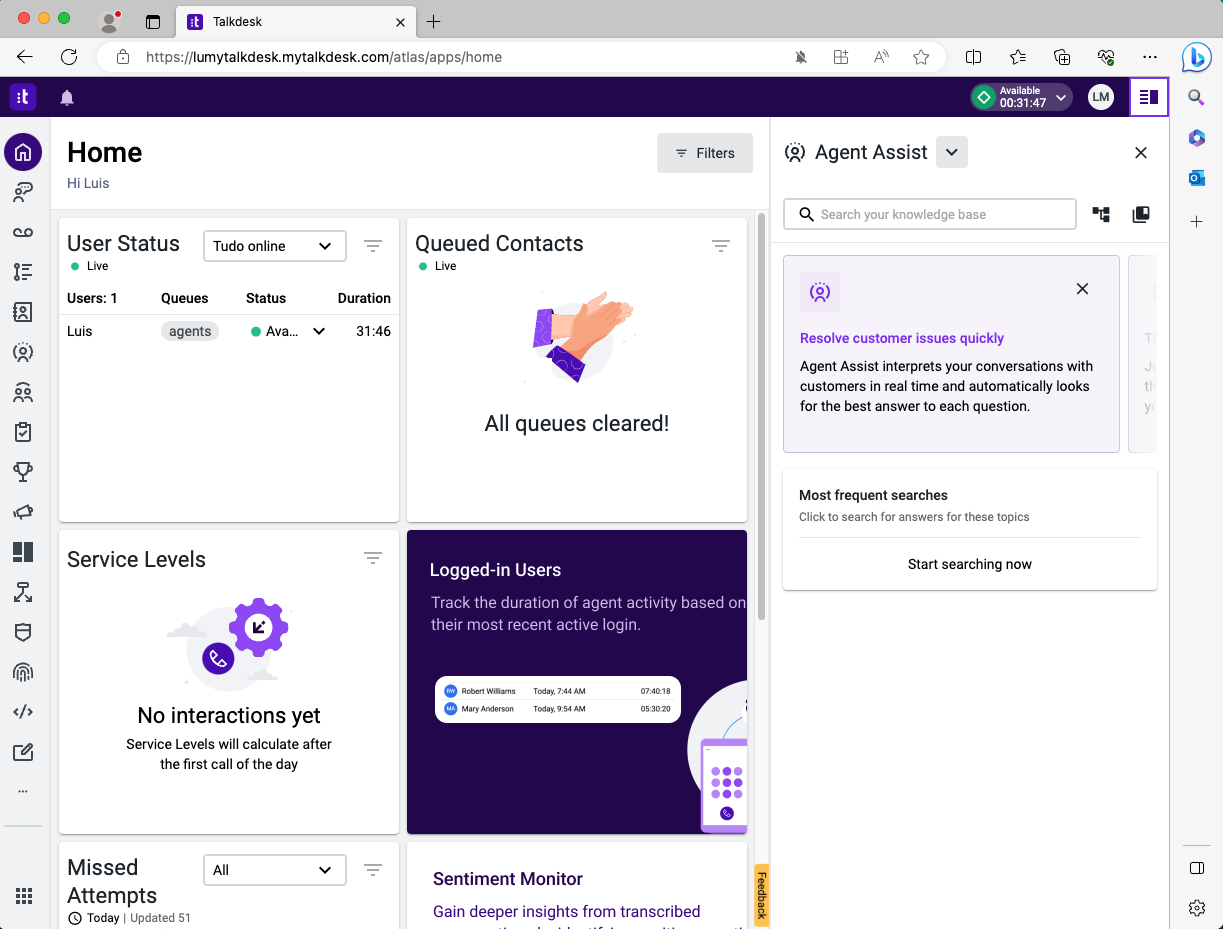 As Microsoft continues its dedication to enhancing features, performance, security, and overall user experience, Microsoft Edge is steadily gaining traction among web users.
What's Included
Leveraging Microsoft Edge Top Features
Talkdesk users can elevate their browsing experience with Edge's top-tier features. One such noteworthy feature is the split screen, which enhances agent productivity by enabling them to manage multiple tasks on side-by-side screens within the same browser tab.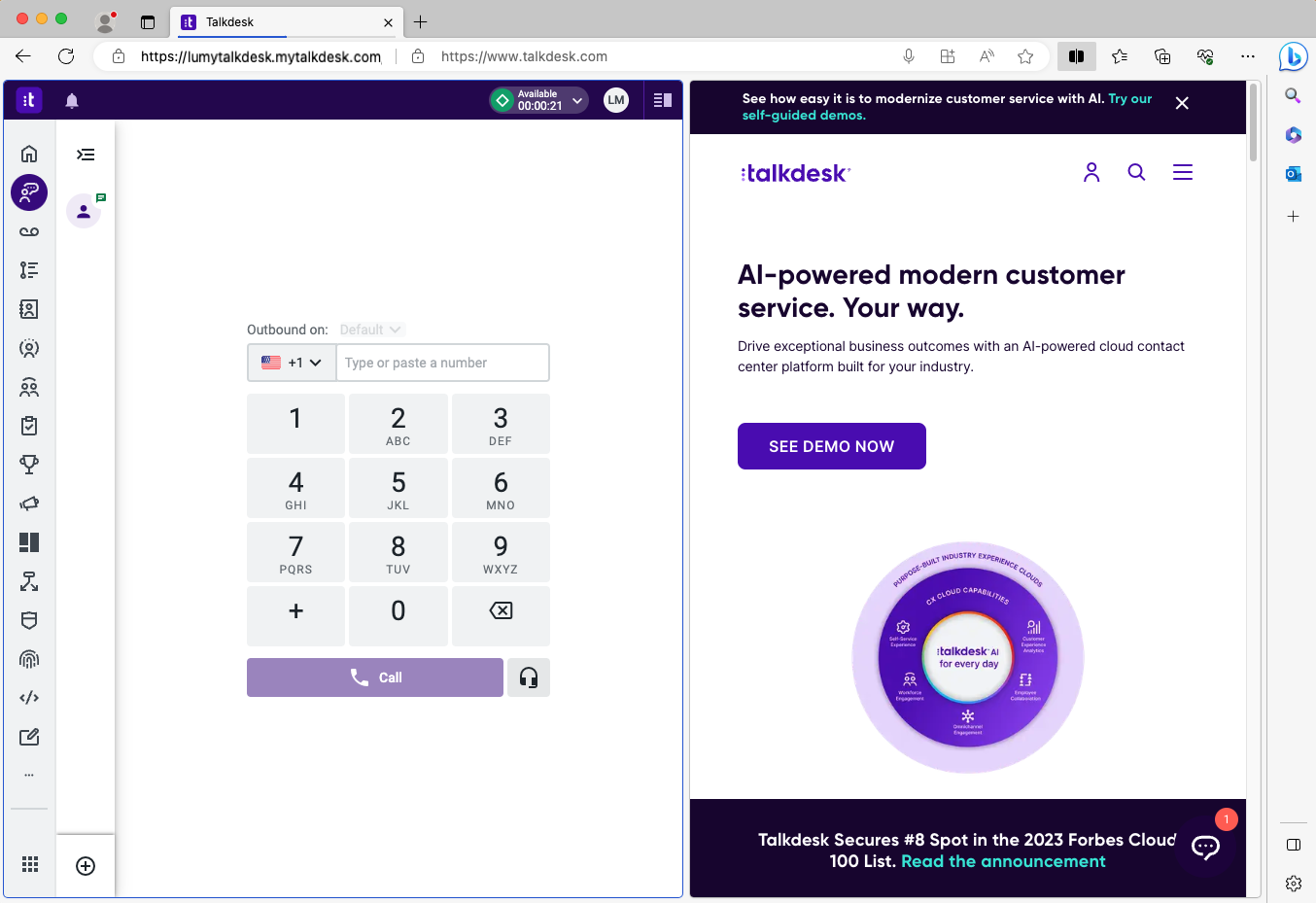 Unlocking Talkdesk Features
For users who access Talkdesk CX Cloud via desktop and use Edge browser exclusively will experience a broader range of capabilities. This enhancement enables seamless access to:

How to Access
From October 16th to November 20th, 2023, access to Talkdesk CX Cloud via the Microsoft Edge browser will be progressively rolled out to all accounts.
Upon launching Microsoft Edge for the first time, users will be prompted to grant permission for the Microphone, Notifications, Pop-ups, and redirects. Learn more here.
Additionally, users may see the "Ringtone is muted" notification. To learn how to unmute the ringtone permanently, please refer to this article. 
For additional support, please reach out to your Customer Success Manager or Talkdesk Support.