Please note that while Talkdesk offers the option for you to record calls, if you choose to use this service, then you must comply with all state and federal laws, regulations and rules prior to recording any telephone calls. Check with your lawyer to make sure you comply. Please refer to our Terms of Service for more on this.
Administrators can configure Talkdesk to record Inbound Calls only, Outbound calls only, both or none.
To configure your Call Recording Settings: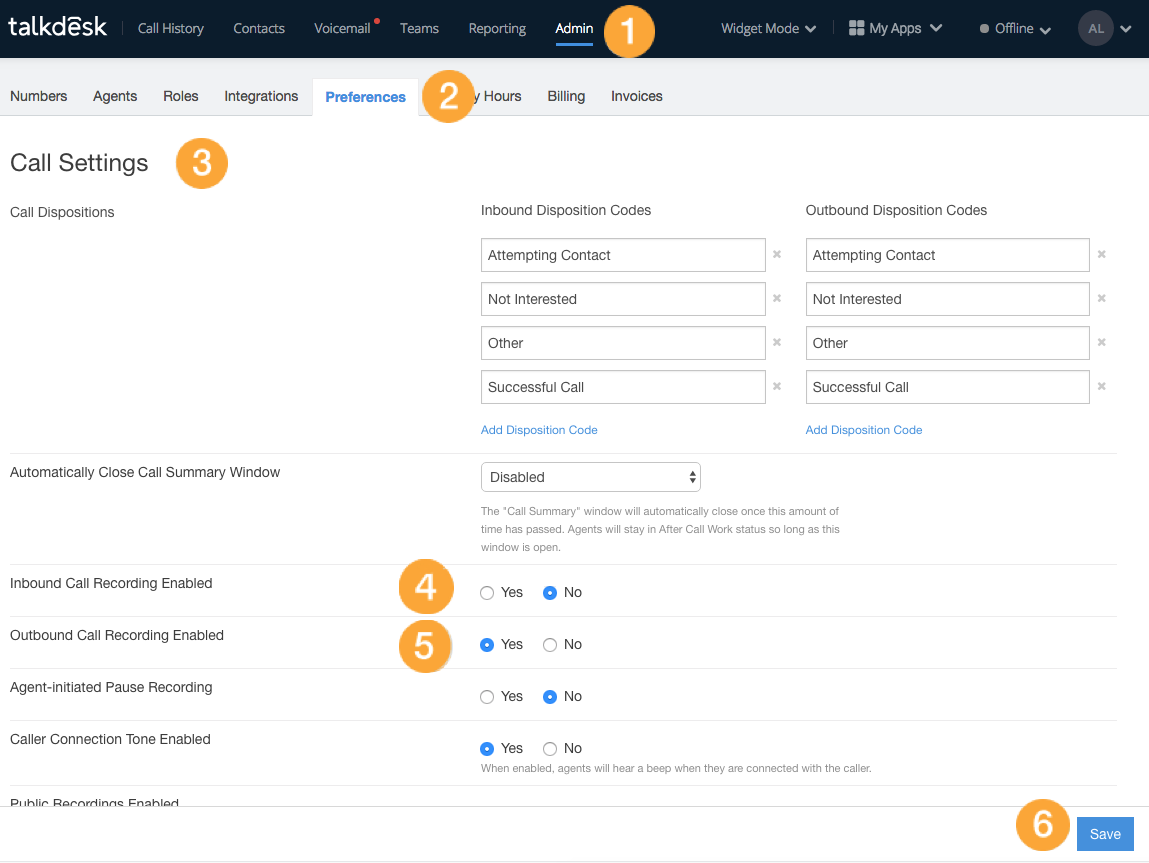 Log in to your Talkdesk account as an Administrator.
Select the 'Admin' section [1].
Click the 'Preferences' tab [2].
Scroll down to the 'Call Settings' section [3].
Select the desired option next to 'Inbound Call Recording Enabled' [4].
Select the desired option next to 'Outbound Call Recording Enabled' [5].
Click 'Save' [6].
Note: These settings can be overwritten for specific phone numbers only. Also note that, when call recording is enabled, calls continue to be recorded even after the call is blind/warm transferred.
You can then also decide if you wish to allow agents to be able to manually pause and resume call recordings directly from the Talkdesk interface and if you wish Talkdesk to automatically delete all call recordings after a predetermined amount of time.