As an administrator, you can configure Talkdesk to automatically delete all call recordings after a predetermined amount of time. You can choose to delete recordings after 1 month, 3 months, 6 months, 12 months or never.
By default, accounts are set to delete recording after 6 months.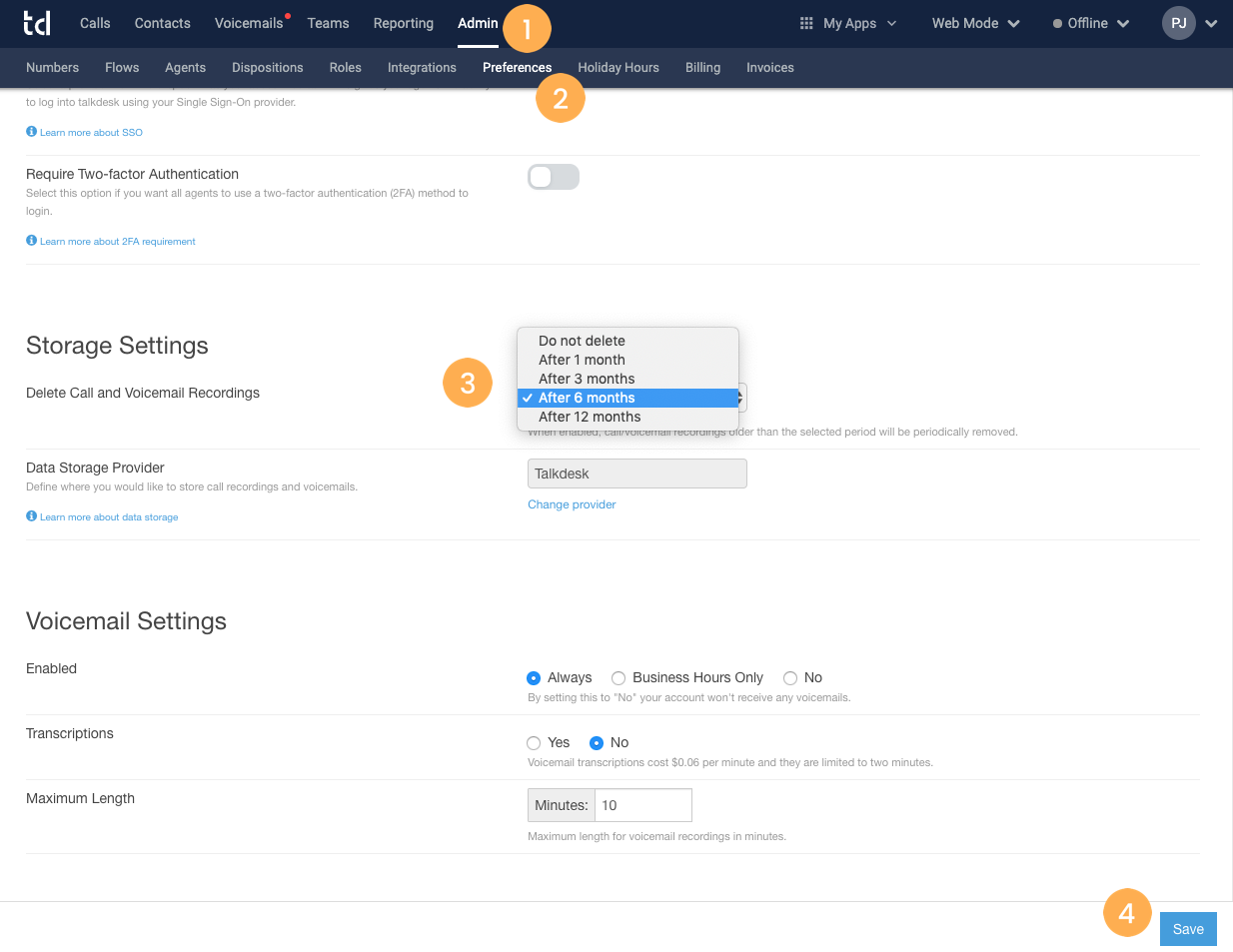 To define the retention policy of your call recordings:
Log into your Talkdesk account as an Administrator.
Select the Admin section [1].
Click the Preferences tab [2].
Scroll down to the "Storage Settings" section.
Select the desired option from the Delete Call and Voicemail Recordings [3] drop-down menu list: After 1 month, After 3 months, After 6 months, After 12 months, or Do not delete.
Click Save [4].
Call/voicemail recordings older than the selected period will now be periodically removed.