Talkdesk® Quality Management™ (QM) is an application that allows you to evaluate calls and other interactions. It features a modern-looking user interface that is also easy to use, allowing for minimal training and faster onboarding.
The flexible QM Forms are completely customizable in terms of scoring criteria, questions, and response types, as well as point values assigned and features, to expedite their setup.
Multi-channel QM evaluation flows provide a streamlined process that leverages a quick rating system for phone and digital channels.
QM also enables users to provide coaching feedback during playback that can be tied to the evaluation itself for a closed-loop quality process. Evaluation results from various channels, along with key metrics, are displayed on a single UI where users can interact with the information to pinpoint quality trends.
If you wish to install this app, please contact your Customer Success Manager.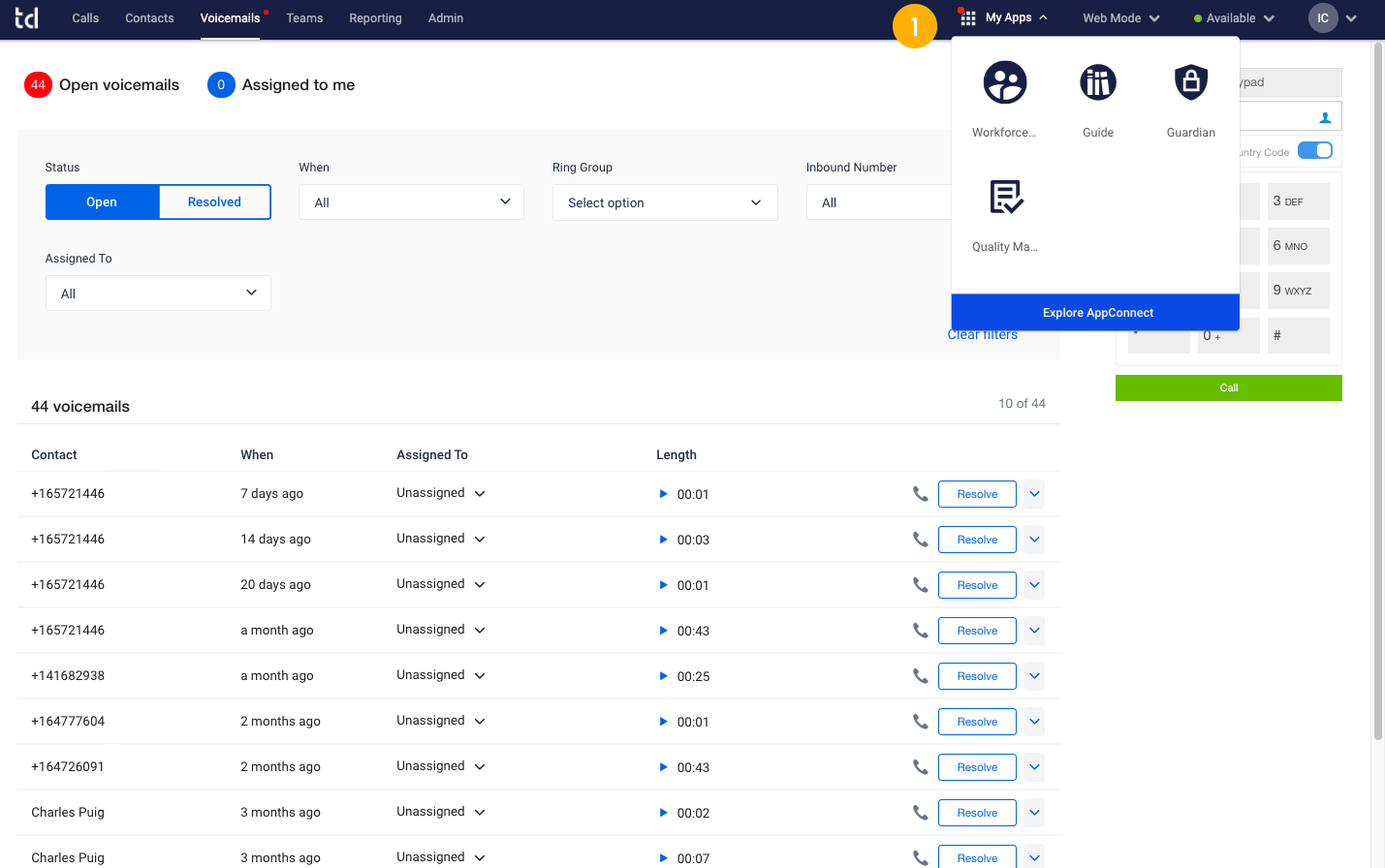 Once the app has been installed in your account, it can be accessed via My Apps [1].
Prerequisites
Talkdesk's routing system must be configured and call recording must be enabled to review and evaluate phone calls using Talkdesk Quality Management.
If you're using the Teams feature in Talkdesk, this will allow for additional filtering capabilities within QM, such as on the Evaluations and Forms pages.
Forms can be assigned to Teams allowing you to filter the Forms page by Teams. Also, when Teams are used, they will be automatically captured and populated on the Evaluations page, so that QM evaluation data can be filtered by Team(s).
To learn more about setting up Teams in Talkdesk, please visit the article Teams Section Overview.
Access and Permissions
To manage which team members have access to QM, please follow these steps: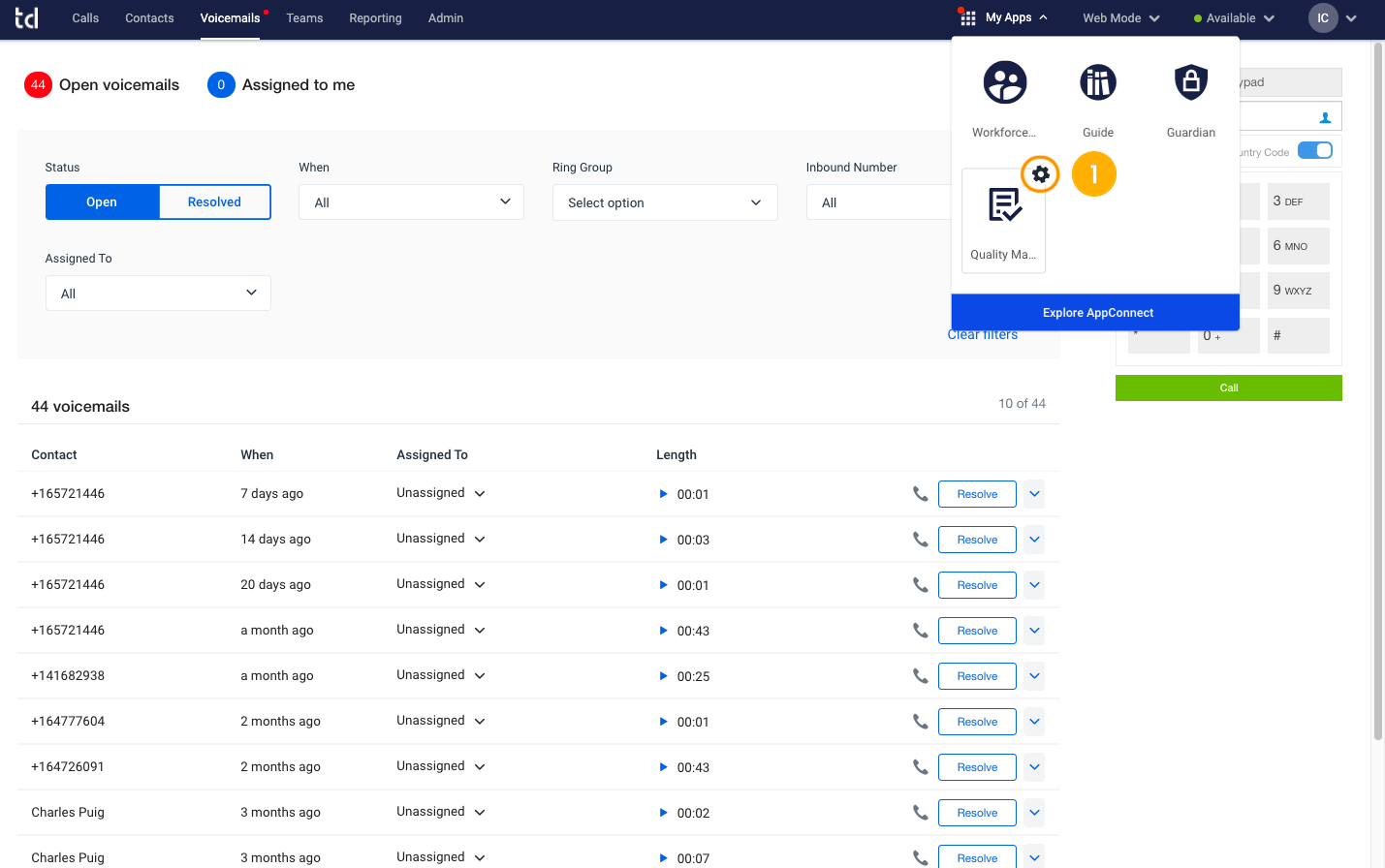 Open the app's settings [1].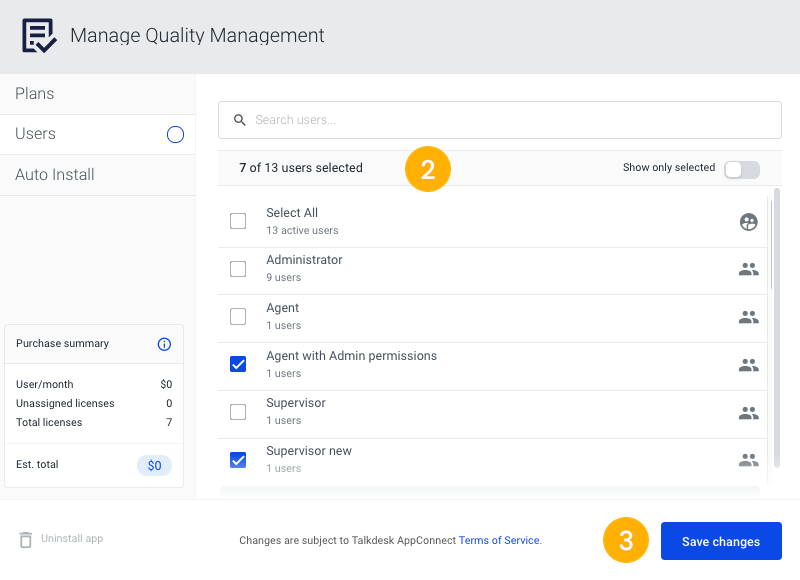 Select the desired users [2].
Click Save changes [3].
You should also make sure that administrators and supervisors are granted the right permissions, as described next.
For more information about roles, please visit the article Team Roles.
Note: Currently, agents cannot be given view/access permissions to QM but this feature will be added at a future date.
Permission to Create and Manage Forms
By default, Administrators have permission to create and manage forms in QM.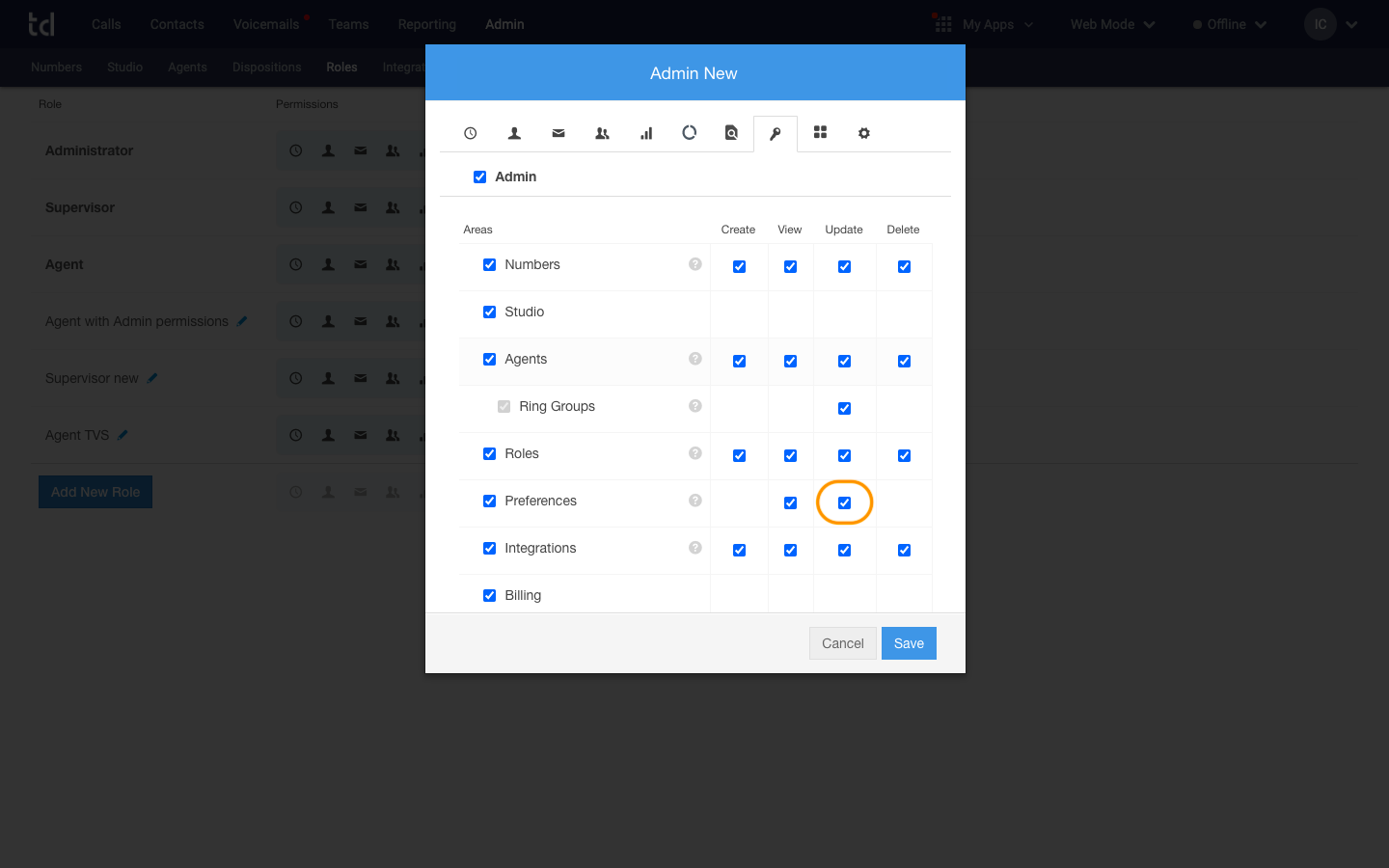 If you wish to grant this permission to other users, make sure that the "Update" permission is selected for the "Preferences" tab of the "Admin" section.
Permission to Perform Scoring, and View Forms and Evaluations
By definition, Administrators have permission to perform these actions in QM: scoring, view forms, and view evaluations.
To give these permissions to other users, such as supervisors, make sure that the "Teams" permissions of the role are configured as follows: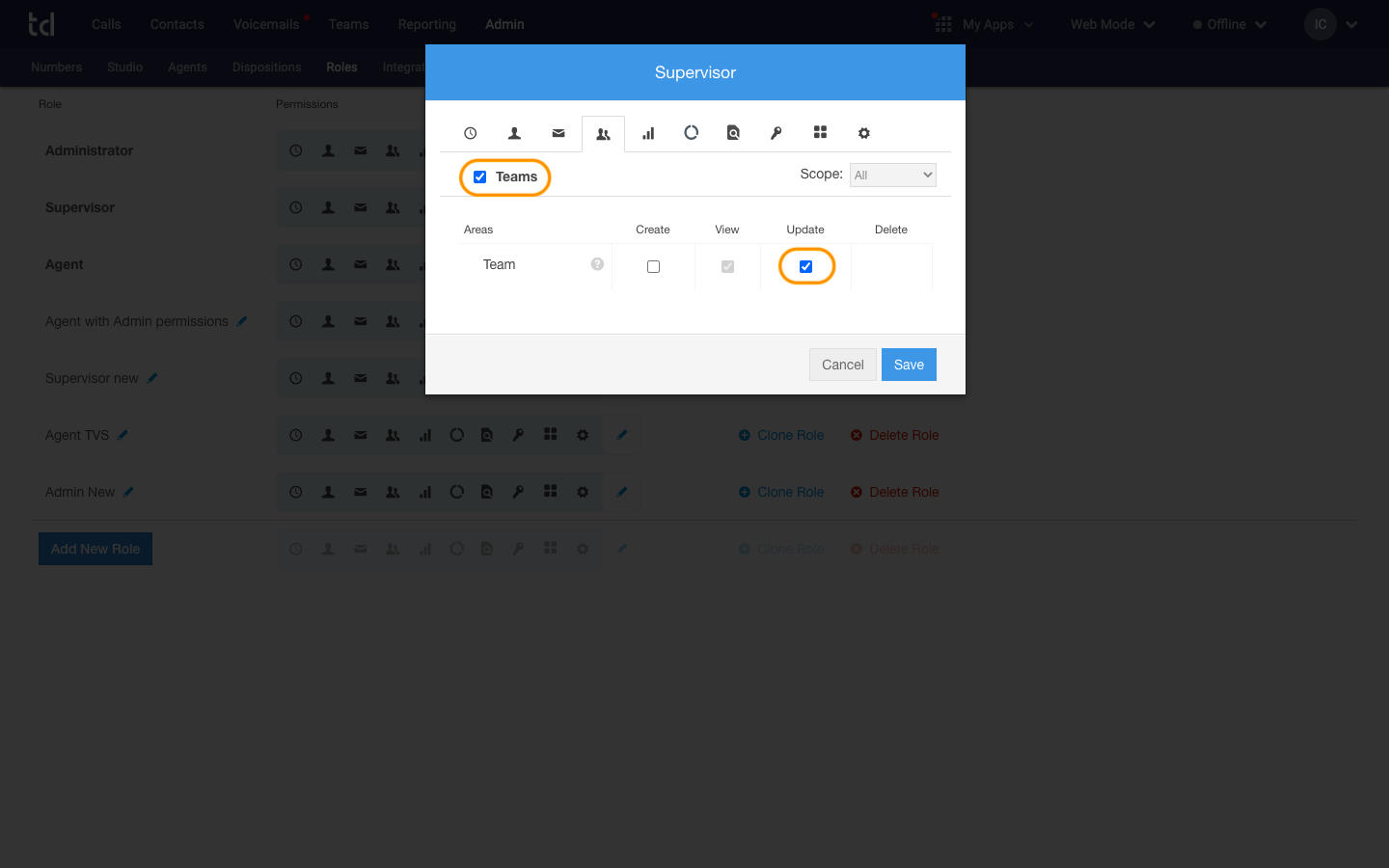 To allow them to create new evaluations/edit drafts:

Select "Teams" and the "Update" permission.

To allow them to view forms and/or completed evaluations:

Select "Teams". The "View" permission is assigned by default.
For additional support, please contact your Custom Success Manager or support@talkdesk.com.