When the integration between Talkdesk and Zendesk is configured and an automated task has been put in place, it is possible to have a ticket created in Zendesk automatically, every time a call ends.
The "Relate to" feature enables agents to relate a call to an existing ticket, hence preventing the excessive amount of tickets being created in Zendesk after a call, and the lack of relation between the tickets and the calls.
With this feature, agents can select the ticket to which the call will be related, from a list of existing tickets that are displayed in Callbar, after an inbound or an outbound call ends: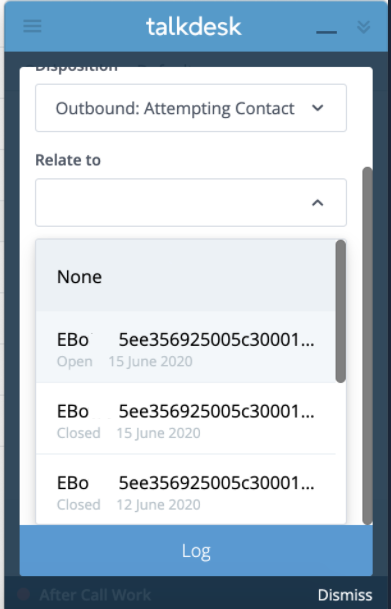 The tickets that show up are those that are associated with the contact. They are displayed in chronological order and closed tickets come last.
Prerequisites
To activate the "Relate to" feature, you must make first the following configurations:
Install Callbar and make sure your agents install it as well.
Note: The "Relate to" feature for Zendesk is currently compatible with Callbar App (Electron) only.
Note: You can define additional automated tasks, in accordance with your business needs.
Activation
When all of the above have been configured, follow these steps to enable the "Relate to" feature: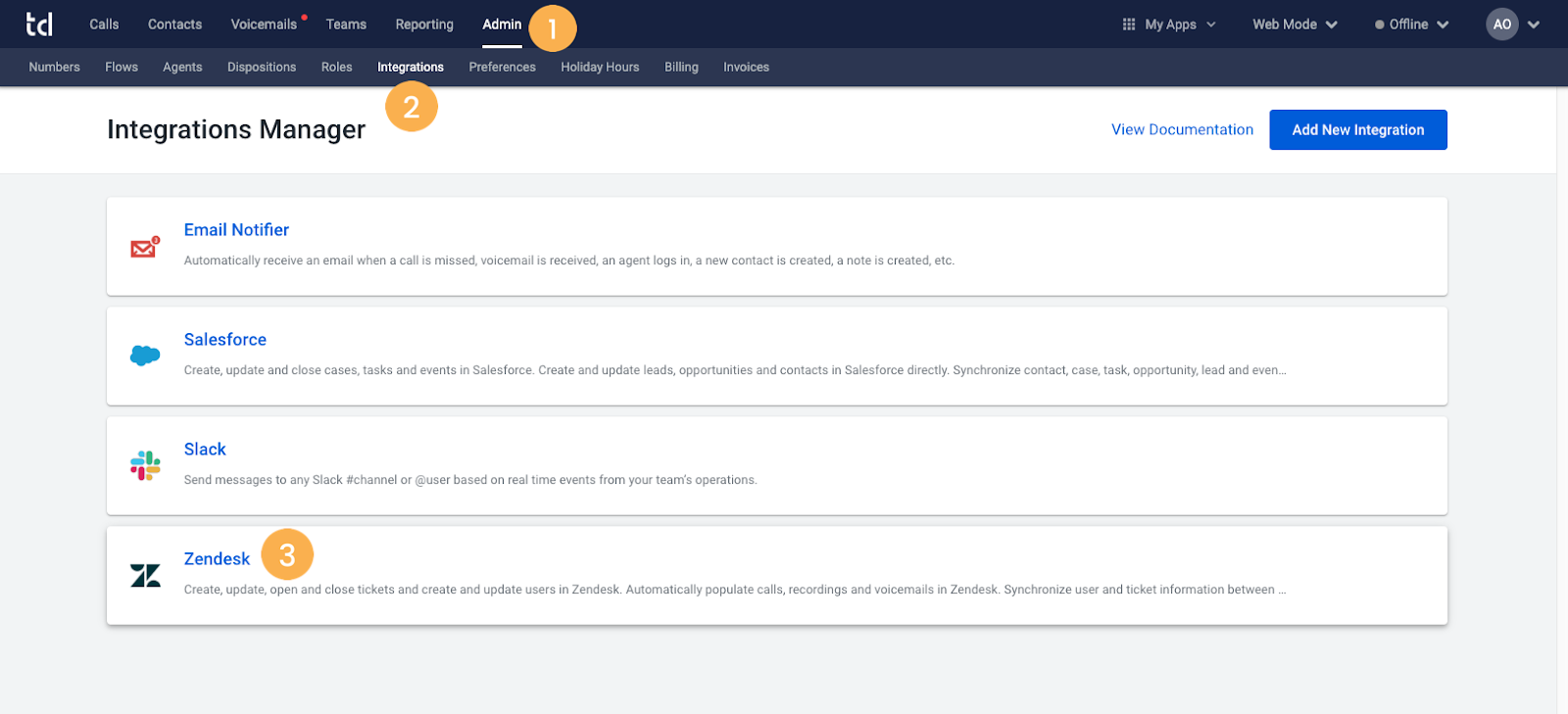 Log in to your Talkdesk account as an Administrator and click on Admin [1], followed by Integrations [2].
Select Zendesk [3].

Click on Configuration [4].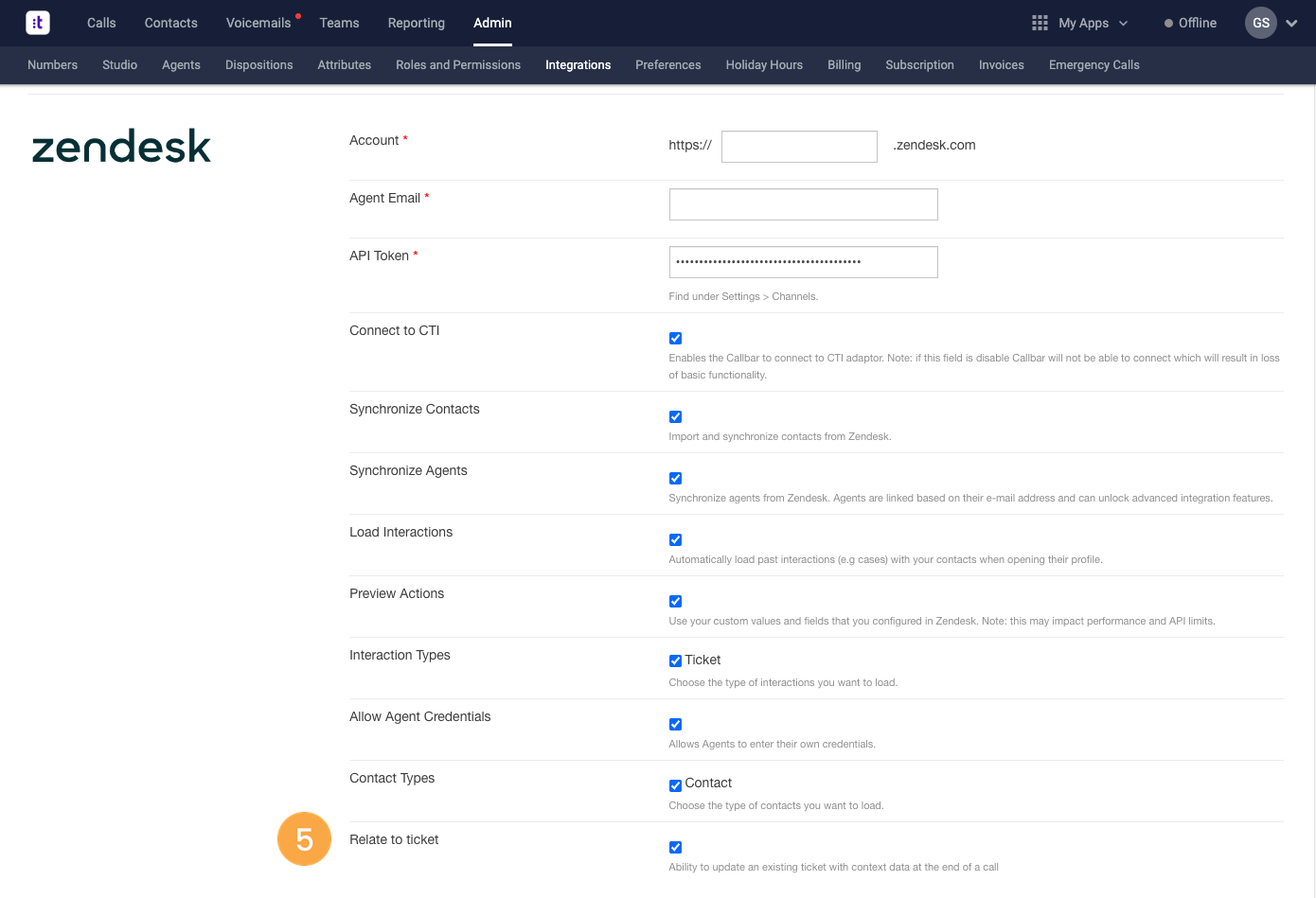 At the bottom of the page, find and tick the "Relate to ticket" option [5].
Click Save at the bottom of the page.
Once you've finished the configurations, you can get started using the Zendesk Relate To feature (see the article Using Relate to Ticket in Talkdesk Zendesk Connector).