The "Relate To" feature enables agents to select existing tickets in Zendesk and relate them to calls. After an inbound or outbound call ends, the agent can pick from a dropdown list of existing tickets displayed in the Conversations tab "Relate To". The tickets listed are those which are active and associated with the contact. They are displayed in chronological order, with the most recent one at the top.
To enable the "Relate To" feature for Zendesk Connector, please check the article Enabling Relate to Ticket in Talkdesk for Zendesk.
Note: This feature can be also used on Callbar. If you are using Callbar instead of Conversations, please go to the Using Relate to Ticket in Talkdesk for Zendesk (Callbar) article.
After enabling the feature, follow the next steps in order to use it in Conversations: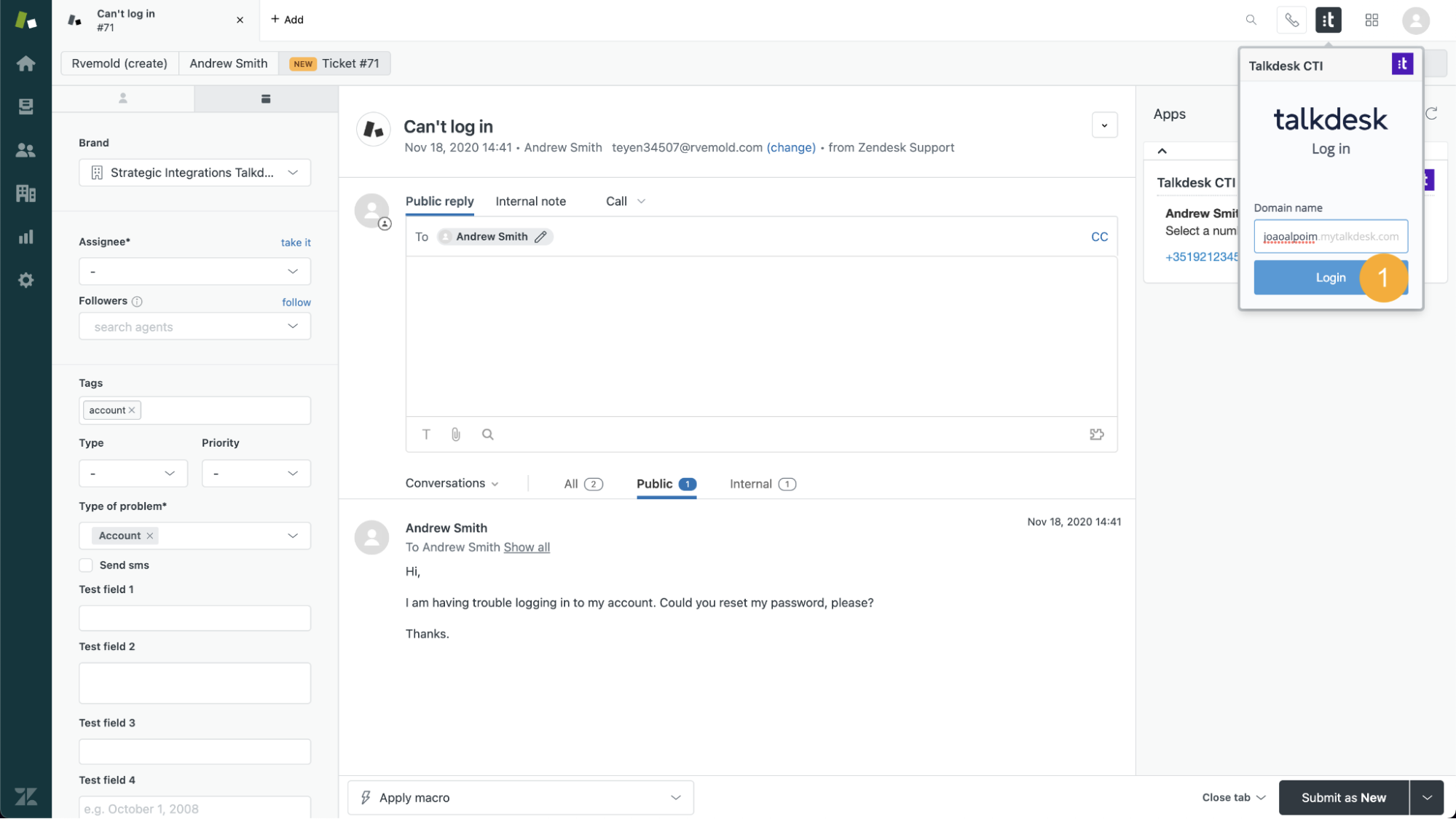 In Zendesk, log in to Talkdesk by clicking on the Talkdesk icon in the top-right corner

[1]

.

Log in to Talkdesk Conversations as well.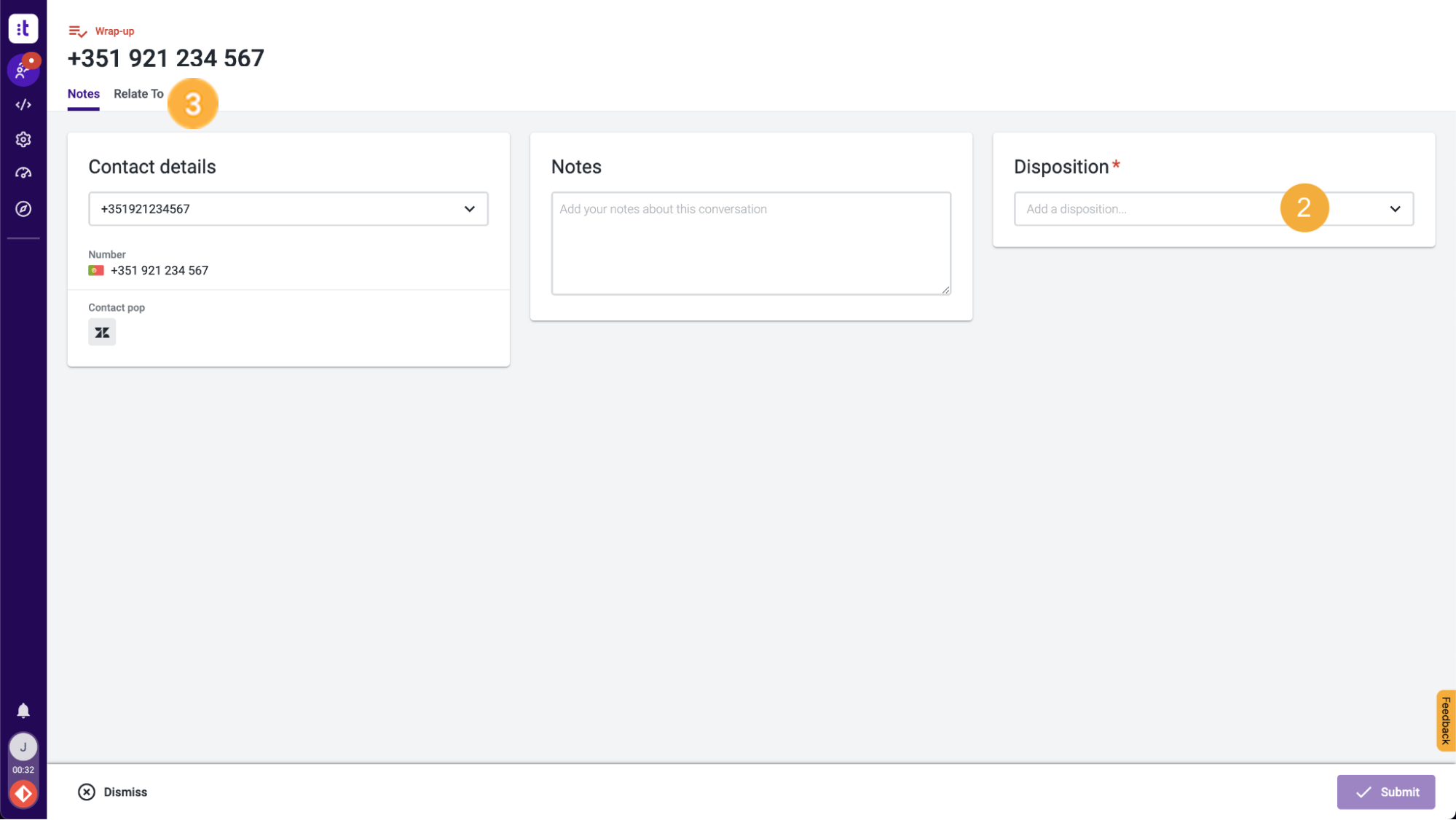 When an inbound or outbound call ends, you will see the wrap-up screen in Conversations. Fill in the mandatory "Dispositions" section

[2]

and then click on the

Relate To

tab

[3]

.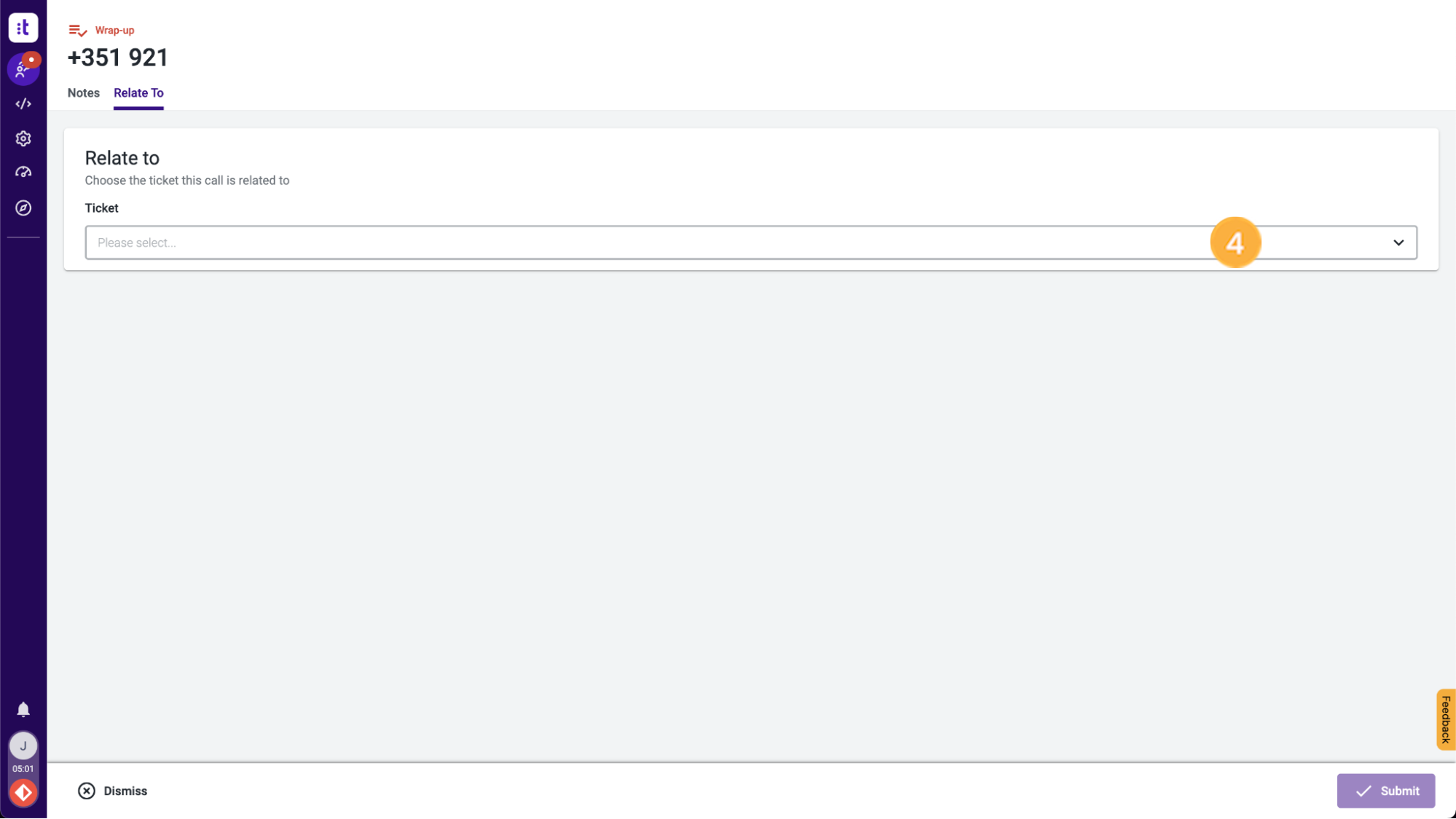 Click on the "Relate To" dropdown

[4]

to fetch the existing tickets from the Zendesk instance, and select the one you wish to relate the call to. Please note the "Dispositions" field must be filled in before you log the call information.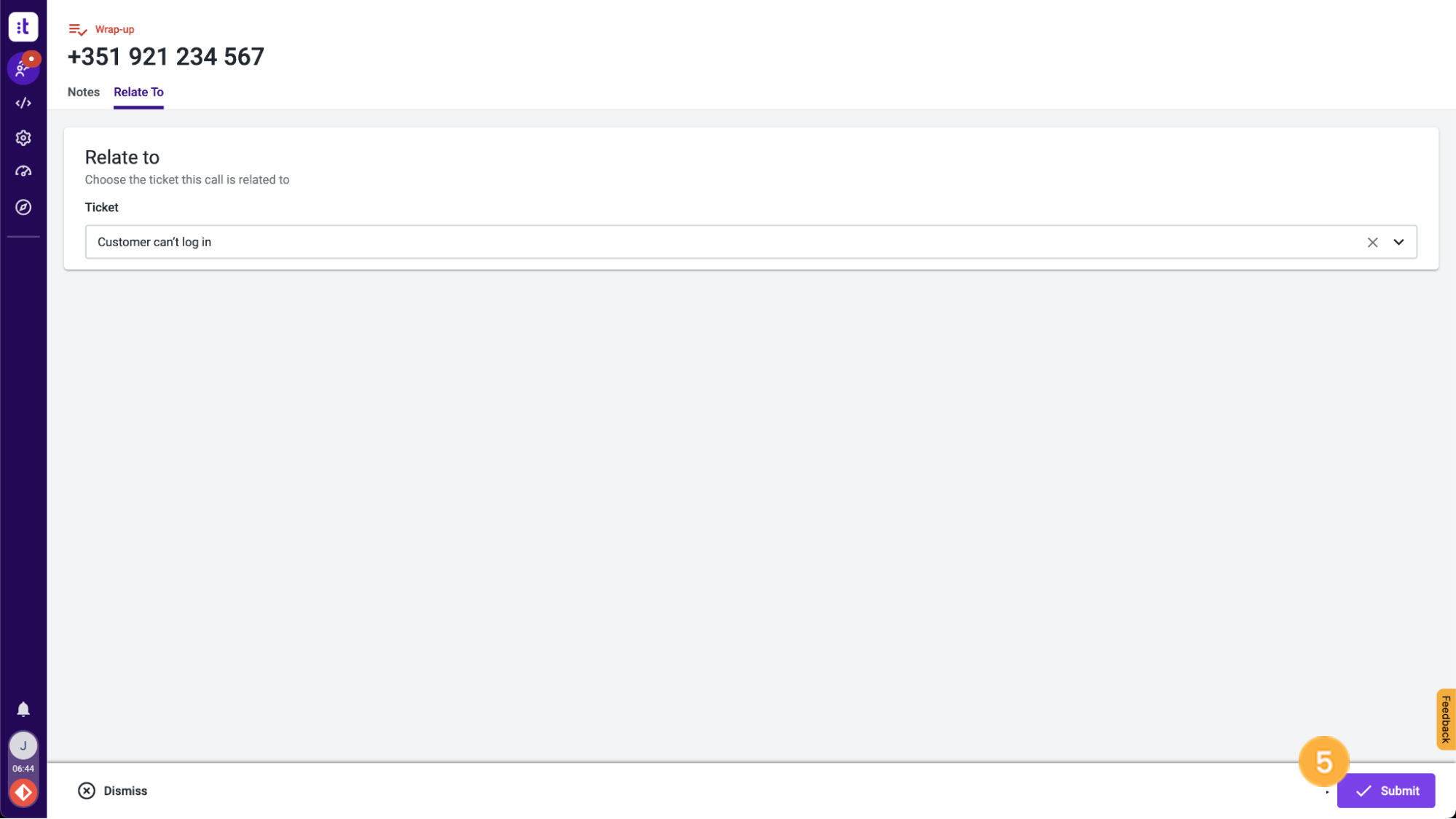 Click on the

Submit [5]

button. This action will log the call and trigger the automation to update the ticket in Zendesk, so the relationship between call and ticket is created on the Zendesk side.
Notes:
The dropdown field allows you to search for the relevant tickets by name, ID, or status.
Relate To results are limited to 20 tickets by default.