Provisioning a WFM Account
Talkdesk Workforce Management™ (WFM) is automatically provisioned when it is added to the account. Initial provisioning includes:
Ring groups
Created on WFM as Queues. Queues/ring groups that are not managed on the Talkdesk Contact Center are not imported.
Tip: As a workaround, create dummy ring groups on the Talkdesk Contact Center prior to activating/provisioning WFM.
Teams
Created on WFM as Teams. Prior to provisioning, all Agents must belong to a team, to ensure proper team creation on WFM.
Agents
WFM uses the agents available on the Contact Center via live APIs.
Note: Provision updates are not propagated to WFM:
Ring groups
Created or deleted ring groups are not automatically provisioned on WFM.
Teams
Created or deleted teams are not automatically provisioned on WFM.
Users & Permissions
Enabling WFM for a user
Once WFM is activated for the account, Agents need to be granted access to WFM. Agents that are not granted access will have no permissions on WFM, and will therefore be unable to use it. Still, WFM may consider them when scheduling, depending on the configuration.
To enable WFM for Agents, go to My Apps link on Talkdesk Contact Center: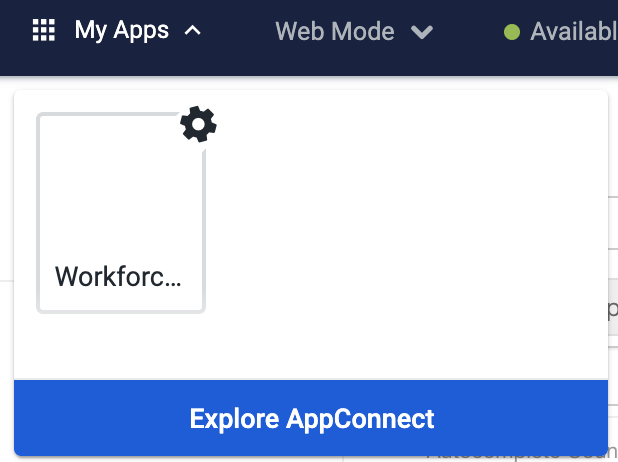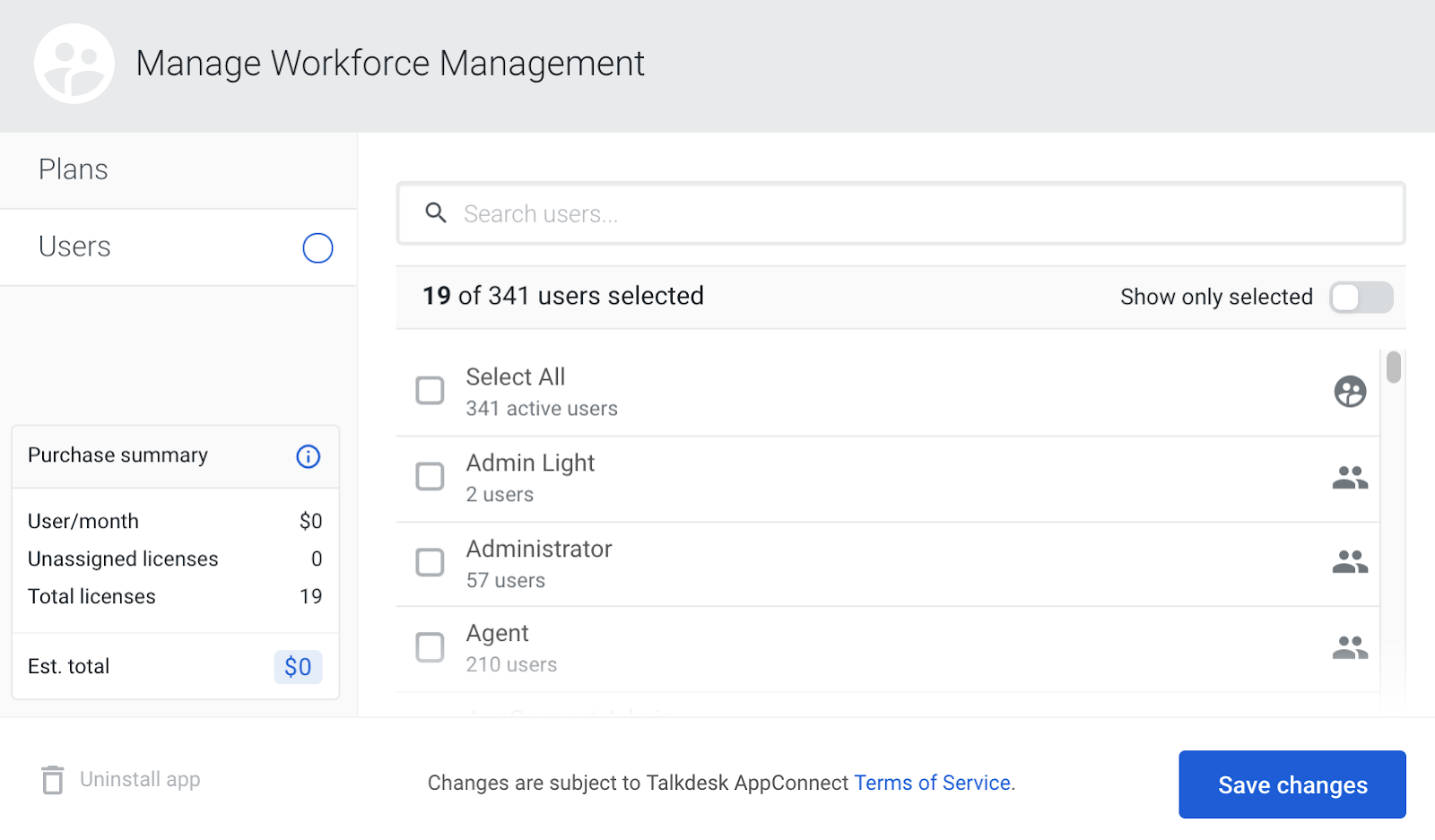 1. Click on Settings.
2. Select "Users" and add the Agents needing access.
3. Click "Save Changes".
User Permissions on WFM
The table below summarizes how permissions on WFM are mapped to existing permissions on Talkdesk Contact Center:
Talkdesk Permission

WFM Permission

Teams > View

Team Schedule (view only)

Event: show event details - cannot create, edit or delete events.

Teams > Update

Team Schedule

Event: show event details - can create, edit or delete events; can add or remove agents from events.

Insights

Forecast

Edit forecast
Import History

Requests Management

Explore > Reports > View (all)

Insights

Forecast

Admin > Preferences > Update

Edit Configurations
Import History

User Profile > General > View

My Schedule

Make a request
View all requests of the agent