Talkdesk Live™ enables admins and supervisors to create and customize multiple dashboards to gain insights into real-time and intraday contact center performance
There are two methods for creating a Live dashboard:
Using a dashboard layout template.

Creating a dashboard by using an existing dashboard as a starting point.
Note: To create dashboards in Talkdesk Live>Dashboards>Manage permission needs to be enabled on your assigned Role.
Using a Dashboard Layout Template
If you have not yet created a dashboard in Talkdesk Live, follow these steps: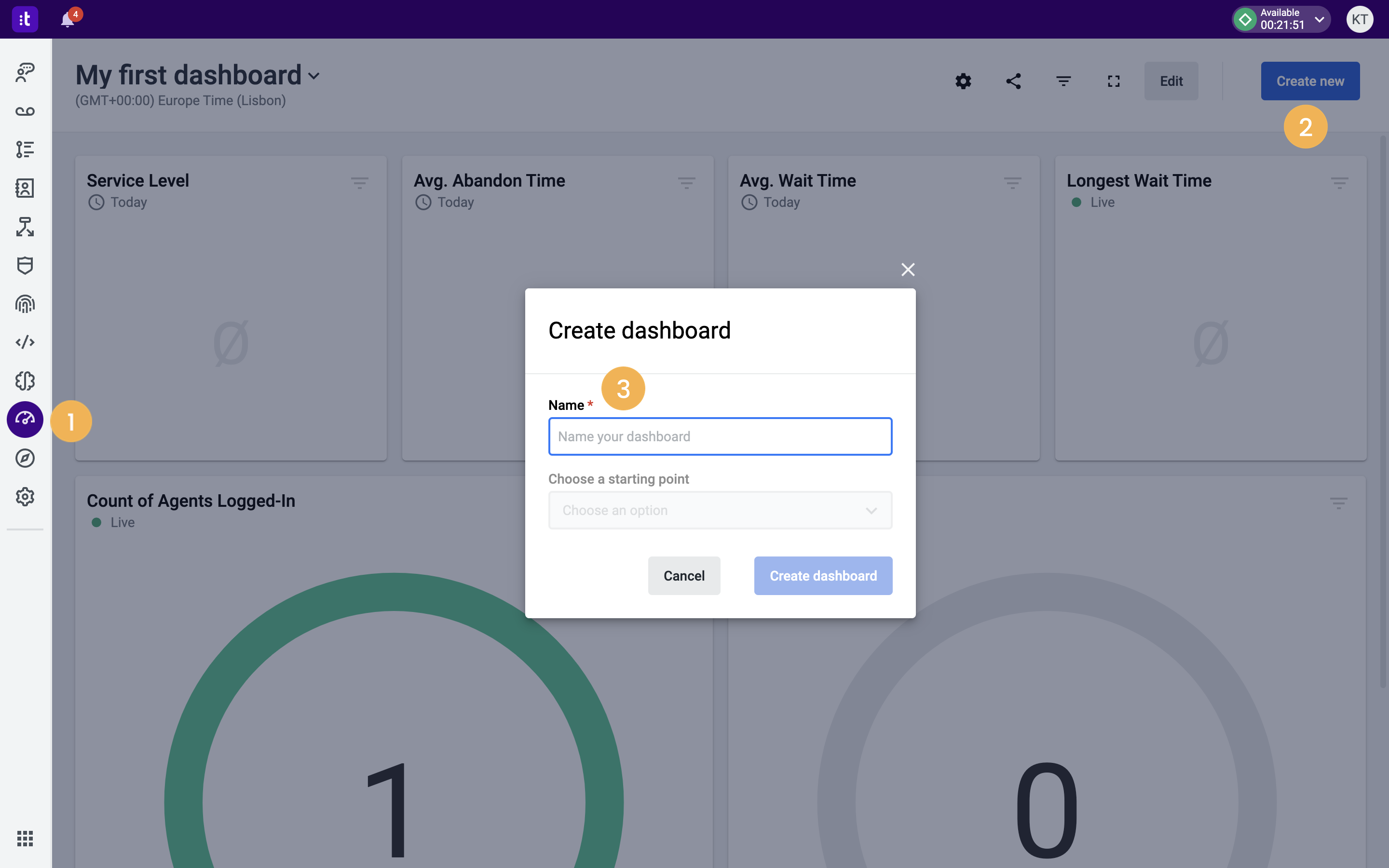 1. Access the Live tab on Talkdesk Workspace™ [1].
2. Click on Create new [2]. A pop-up window will open.
3. Name your dashboard [3].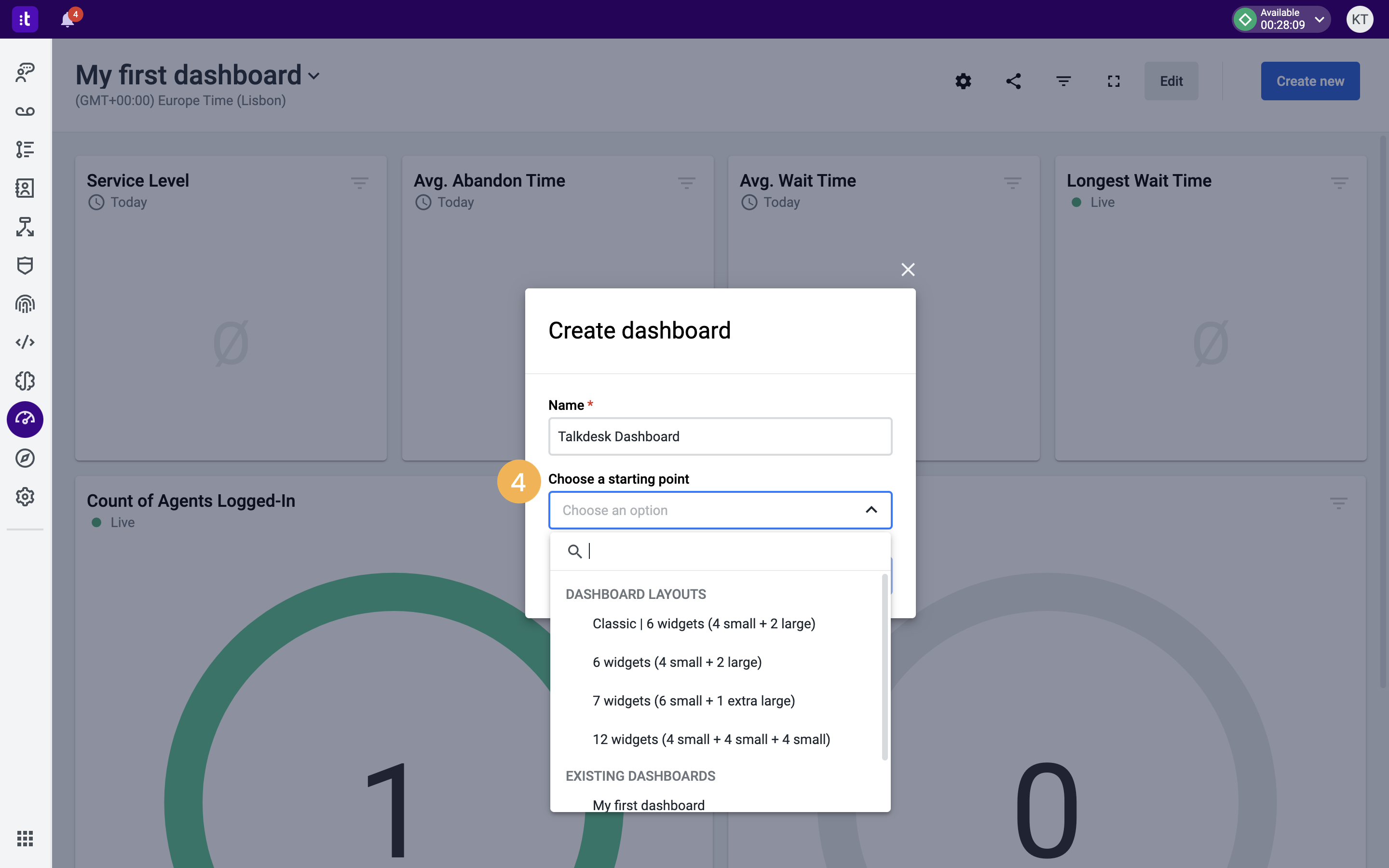 4. Choose a starting point [4].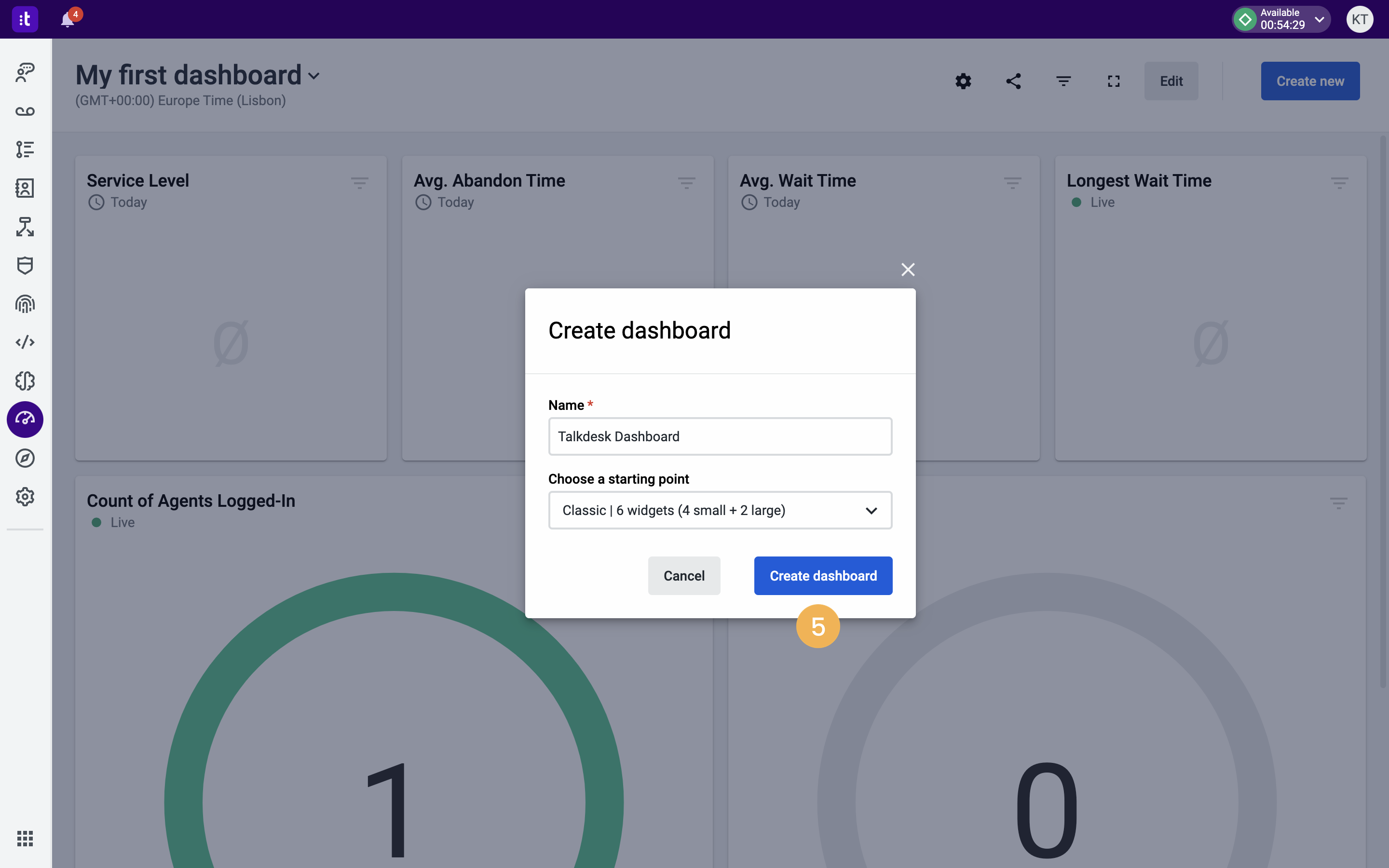 Click on Create dashboard [5]

.
Notes:
Pro and Pro+ accounts are able to create up to 3 different Dashboards (to get unlimited create features, please contact your CSM).
Accounts on select plans have unlimited access to Dashboards' creation.
Deleting a Live Dashboard
Once a dashboard has been deleted, it cannot be recovered.
To delete a Live dashboard: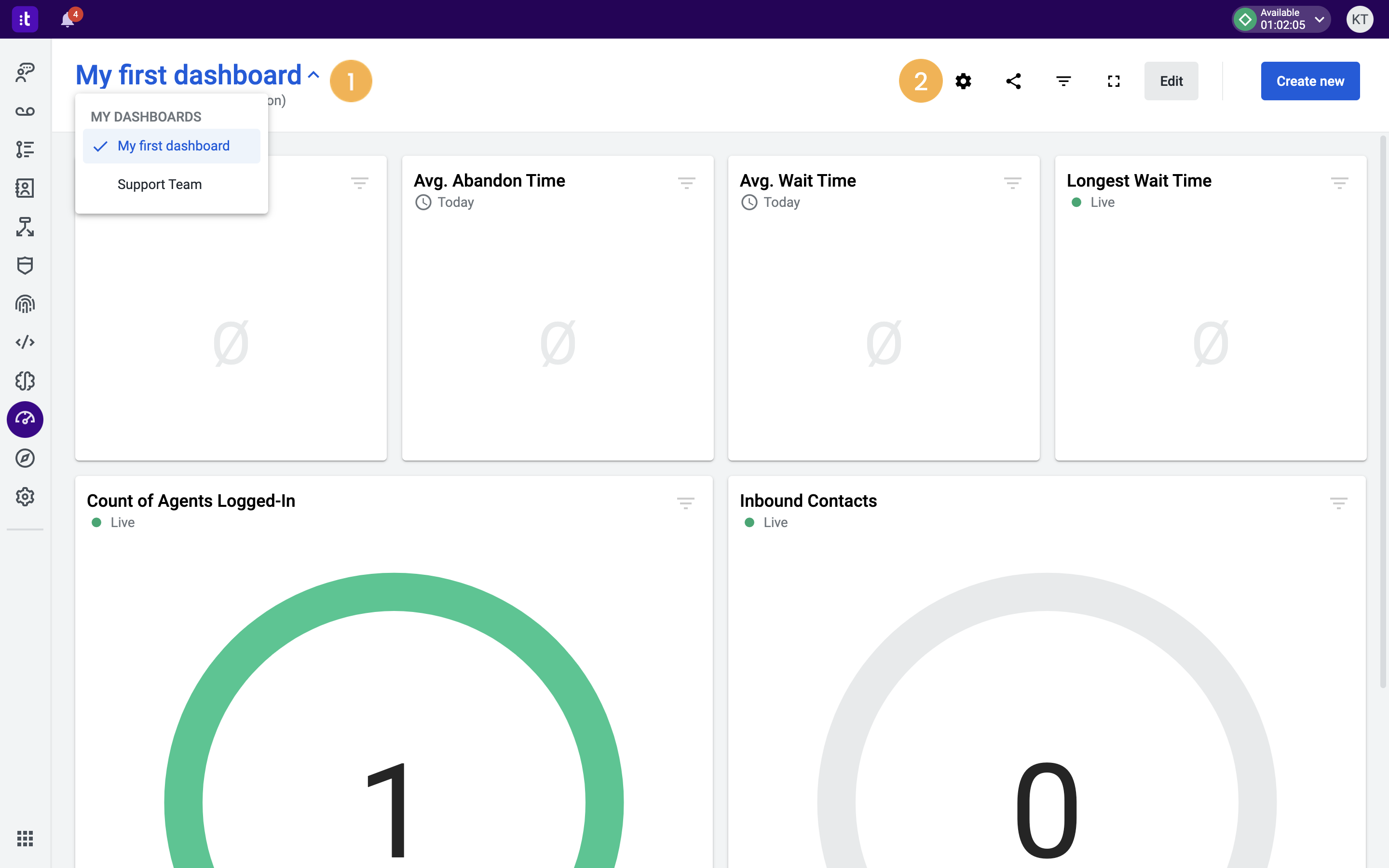 Select the desired dashboard

[1]

.

Click on Settings [2]

.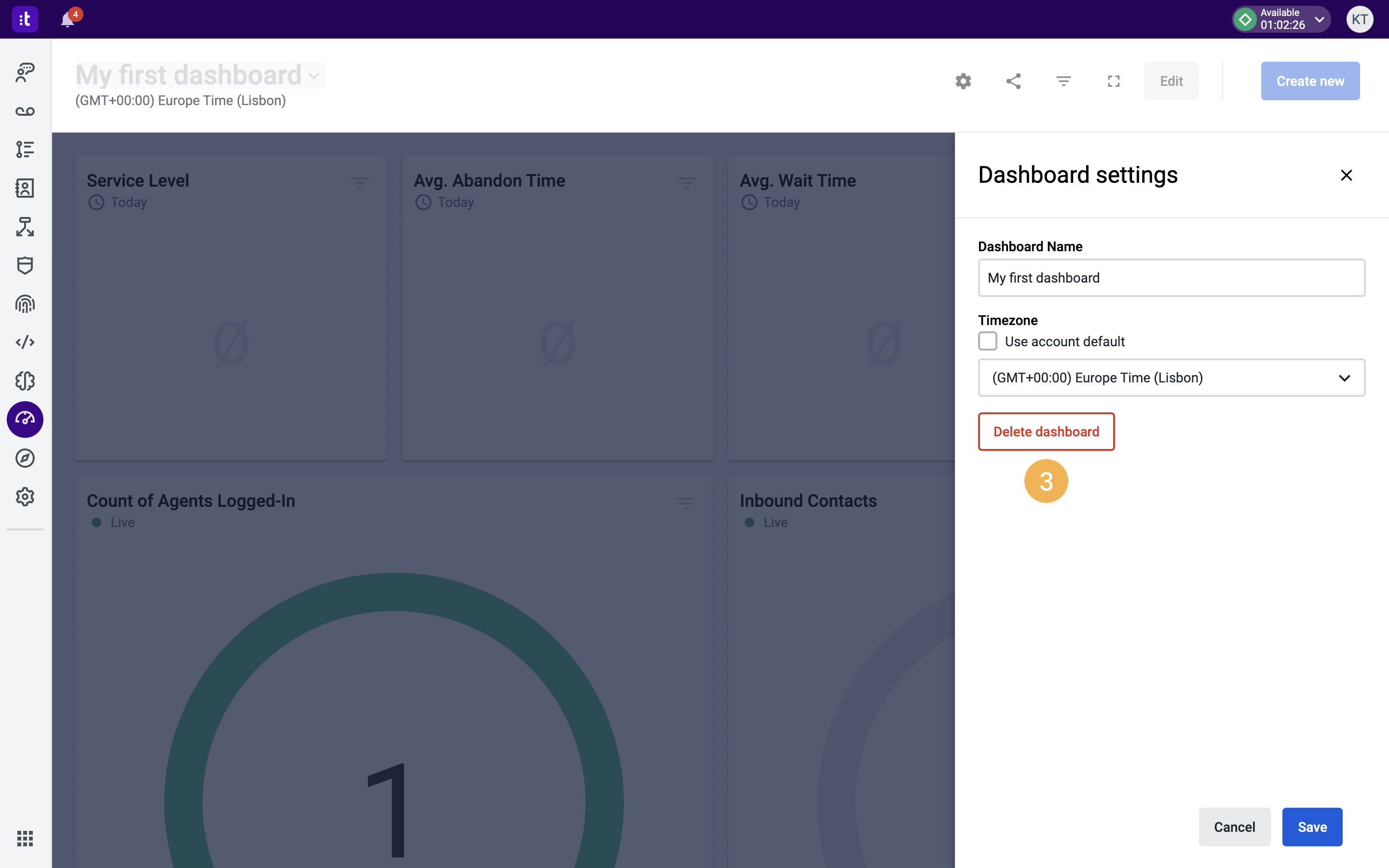 3. Choose Delete dashboard [3].
4. Confirm the delete action when prompted.
For full details, check out these articles: