By default, Talkdesk accounts are set to always allow callers to leave voicemails.
Calls that are missed are directed to a message stating: "Please leave a message after the beep" allowing callers to record a message with a maximum of 10 minutes duration.
However, as an administrator you can customize the Voicemail Message your callers hear, decide when and for how long they are allowed to leave a voicemail, or disable voicemails completely.
To edit your Voicemail Settings:
Log into your Talkdesk account as an Administrator.
Select the "Admin" section [1].
Click the "Preferences" tab [2].
Scroll down to the "Voicemail Settings" section [3]: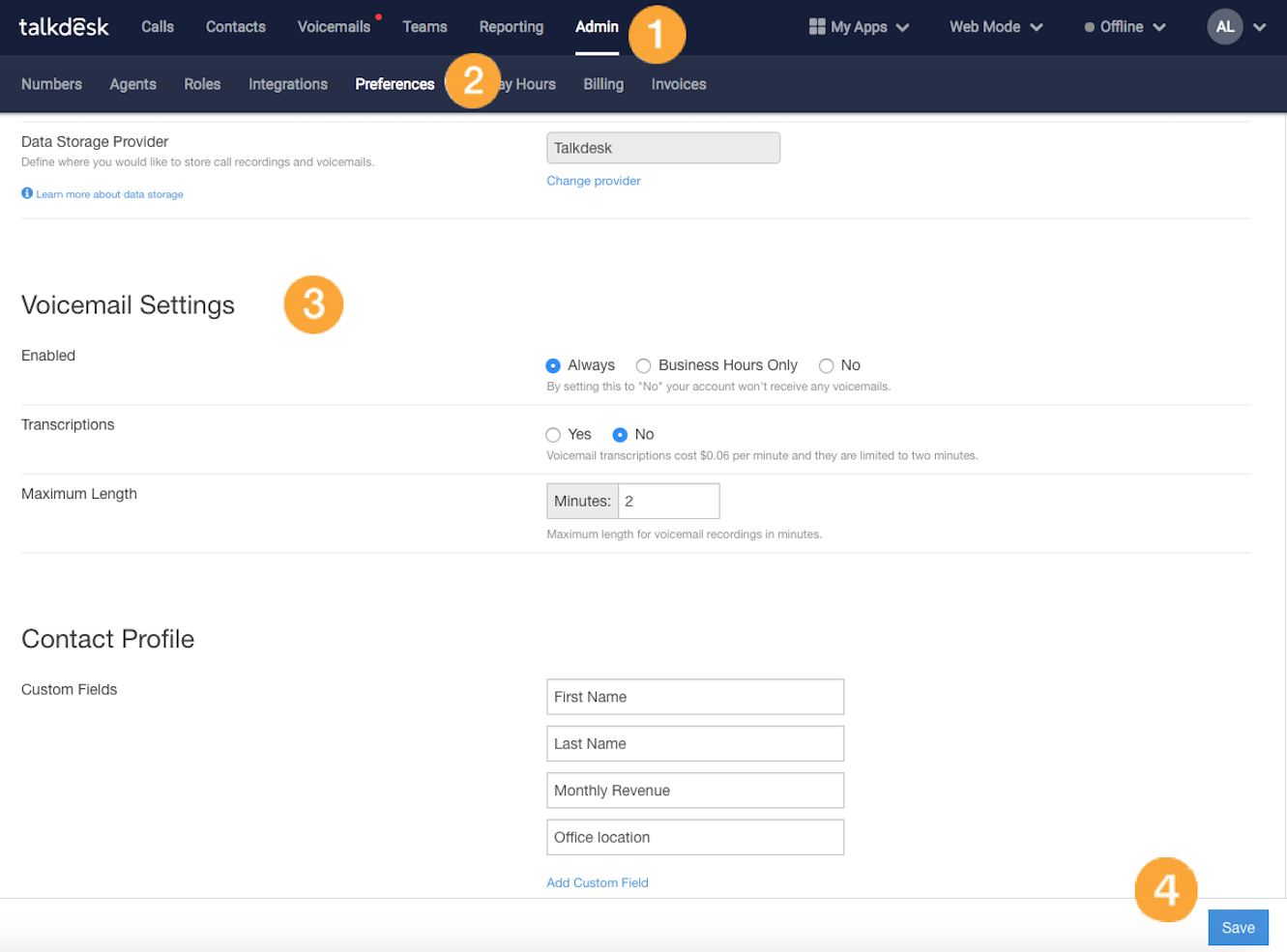 Adjust the settings in the "Enabled" section according to your business needs. You can allow callers to leave voicemails at any time ("Always"), only during business hours ("Business Hours Only") or never ("No").
Increase or enforce a different limit on the length of voicemails they are allowed to leave, by specifying any value from 1 to 60 minutes.
You can also disable voicemails entirely or when it's outside of business hours, and define different voicemail settings per phone number.
Enabling voicemail transcriptions allows you to access and read a speech-to-text transcription of all your voicemail recordings: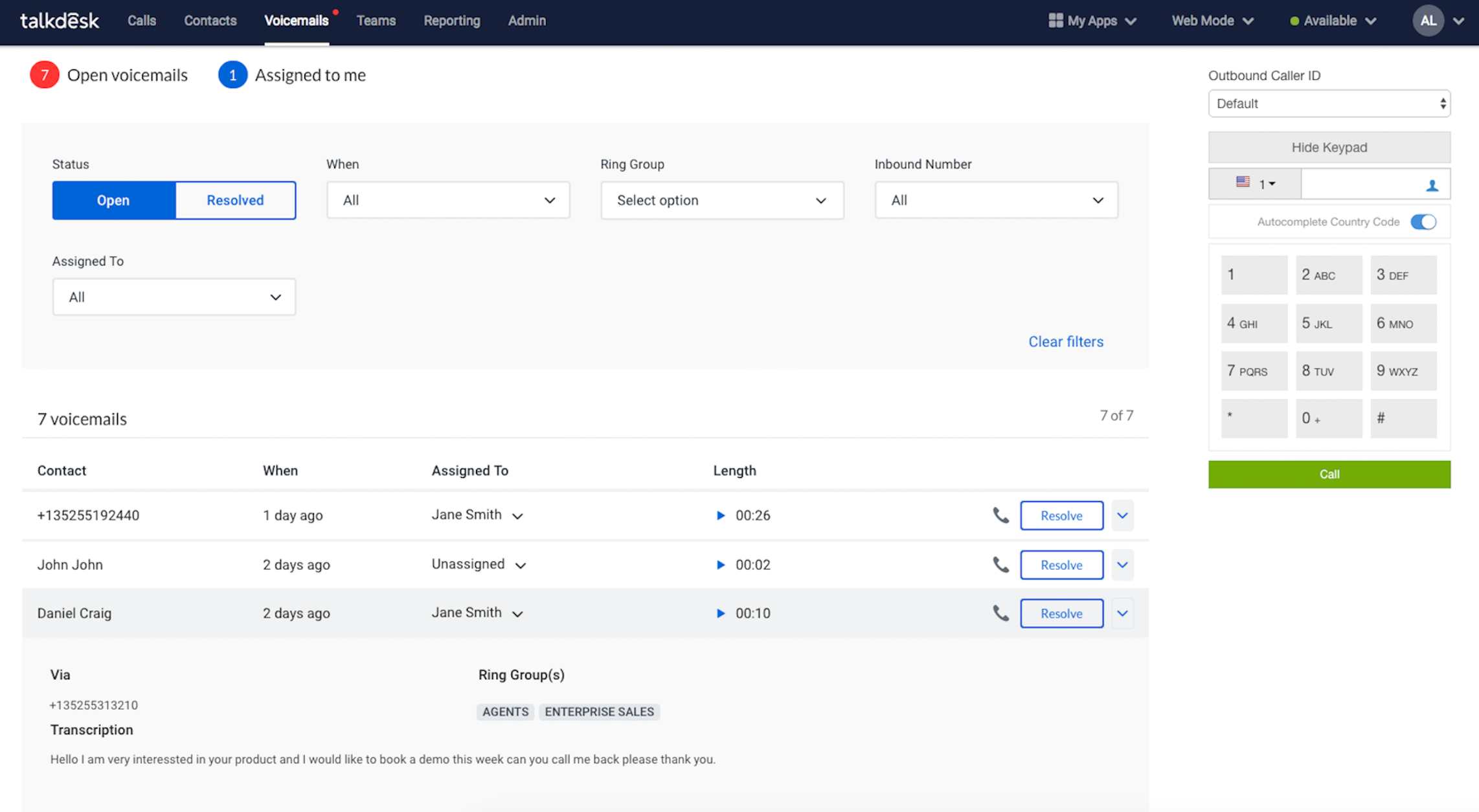 Note: Voicemail Transcriptions cost $0.06 per minute. Once this option is enabled, the value for voicemails must be set between 1 and 2 minutes only.
When you are done with the configuration of your Voicemail Settings, click 'Save' [4].
You can also send email notifications to the recipients of your choice when a voicemail is received.