Note: These instructions are applicable to Classic Inbound Routing. To know how to configure voicemail preferences with Studio, please refer to our documentation.
While you can compile a blocklist of phone numbers in order to block bots and spam callers, it's always hard to prevent new ones from reaching your numbers.
Enforcing a limit on the length of voicemails your callers are allowed to leave can work as an additional way to reduce costs associated with lengthy spam voicemails.
When a maximum voicemail length is set, calls that are sent to voicemail will only be recorded up to that limit. You can specify any value from 1 to 60 minutes.
Note: When the voicemail transcriptions option is enabled, you can specify any value between 1 and 2 minutes only.
To configure a voicemail recording time limit for your account follow these directions: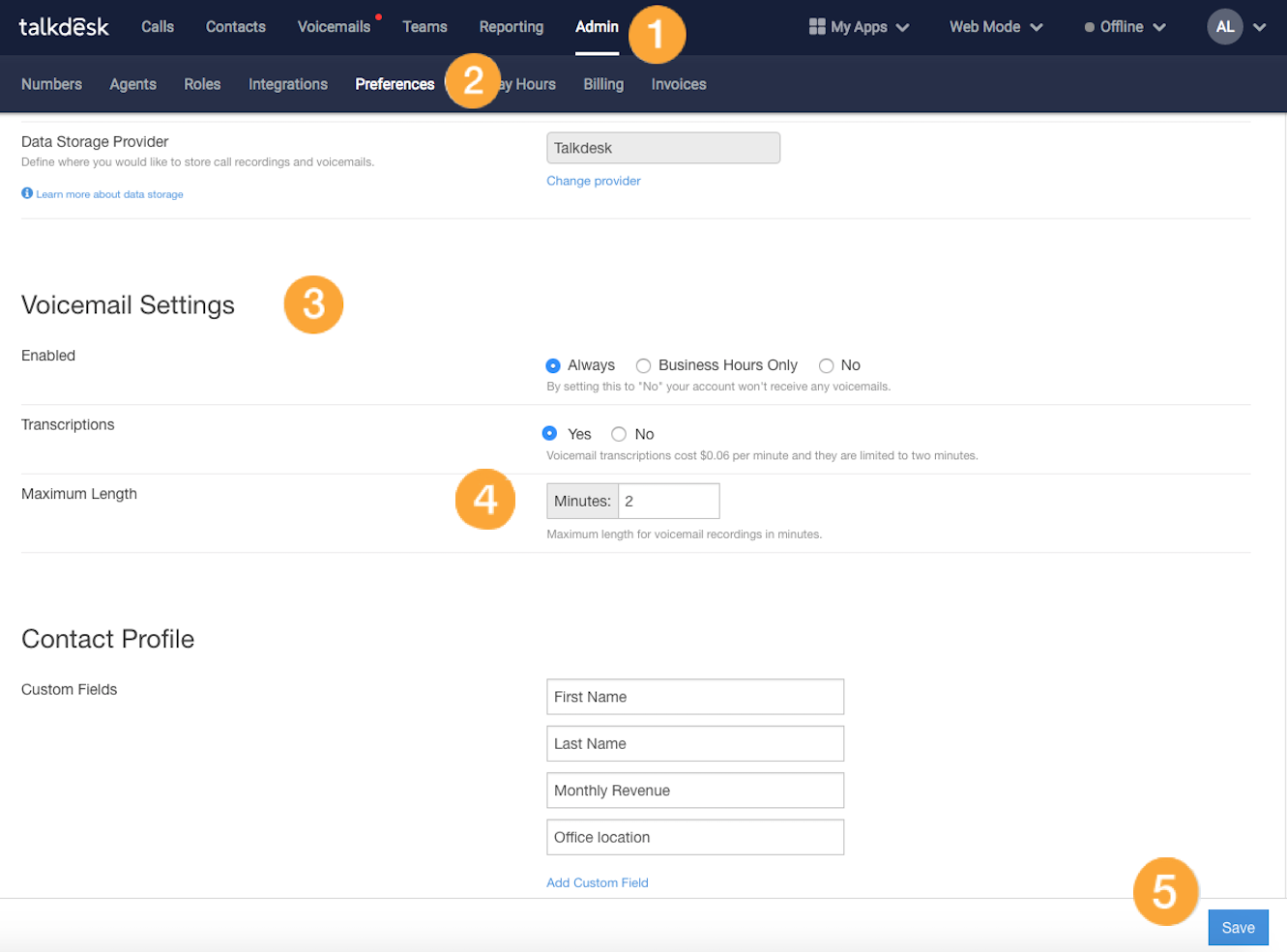 Log into your Talkdesk account as an Administrator.
Click the Admin section [1].
Select the Preferences tab [2].
Scroll down to the 'Voicemail Settings" section [3].
Select, or type in, your desired "Maximum Length" time in minutes [4].
When you are finished click Save to apply these settings [5].