When you sign up for Talkdesk, you will need to select the number of licenses required. Each agent you have will take up one of your "license slots".
You can add new agents to your account at any time, so long as you still have licenses.
Adding, deactivating and deleting agents has no effect on the License count and billing, however, new licenses added will be prorated for the remainder of your current billing cycle and then added to your subscription. For this reason, licenses can only be removed by talking to a sales rep and amending your contract.
Adding Licenses
To add a new license:
Log into your Talkdesk account as an Administrator.
Open the "Admin" section [1].
Select the "Billing" tab [2].
Click the 'Add More Licenses' link [3].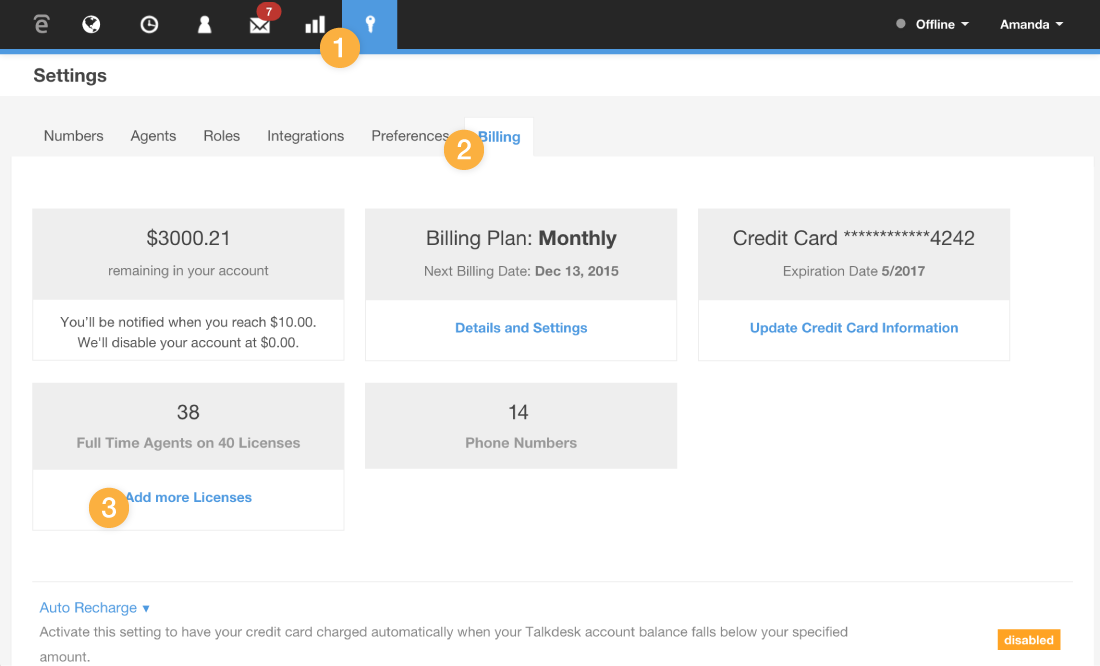 This will open a new pop-up message asking you to enter your desired number of additional licenses. Following your selection, we will look at the time remaining in your billing cycle as well as your price per license, and show you the prorated amount to be charged.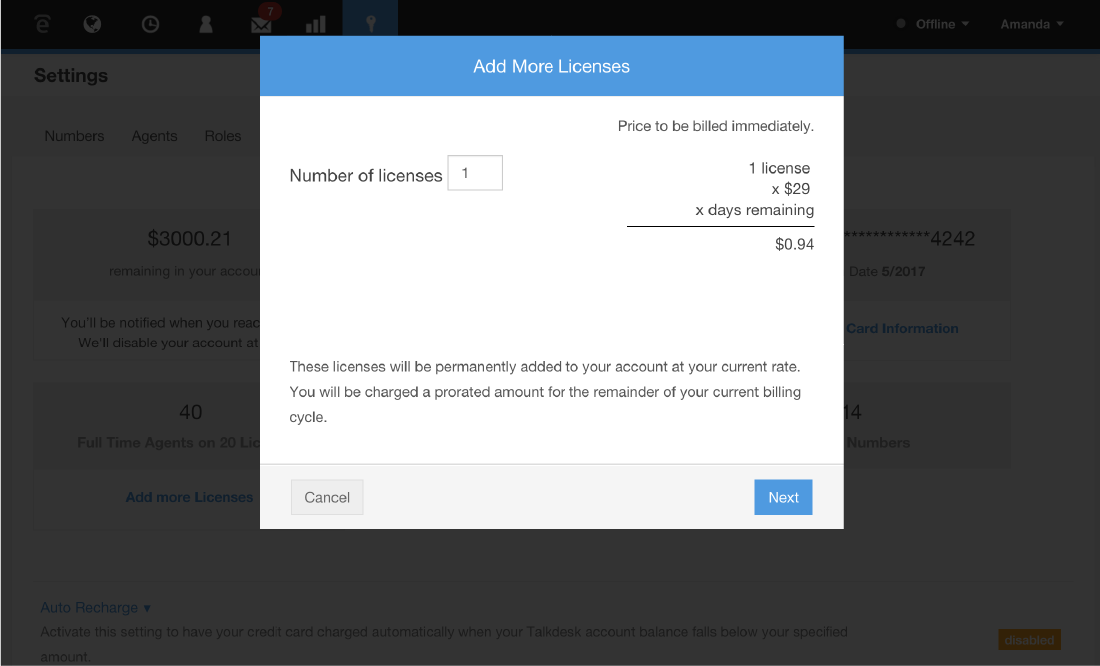 Once you press 'Next' and confirm the operation, if you are an invoice customer, this value is immediately invoiced to you. Credit card customers are immediately charged.
Your newly requested licenses are automatically added to your account's subscription and you can then add new agents.
Note: In case you are using Talkdesk for Salesforce, please note that Talkdesk for Salesforce licenses are separate from regular Talkdesk licenses. Once Talkdesk for Salesforce has been activated, to provision new licenses, please reach out to your Customer Success Manager or billing@talkdesk.com.