When you sign up for Talkdesk, you will need to select the number of licenses required. You can then allocate each license to an individual agent.
You can add new agents to your account at any time, so long as you still have licenses available. Adding, deactivating, and deleting agents from a license makes that license available for a different agent to be added but has no effect on the total number of licenses as these are billed according to your contract.
If you add new licenses, they will be charged at the prorated amount for the remainder of the current billing cycle. The new licenses will be charged in all future billing periods.
Adding Licenses
Note: The ability to add licenses in the self-service functionality mentioned below is limited to certain licenses.
Please reach out to billing@talkdesk.com to provision additional licenses if you receive the following message: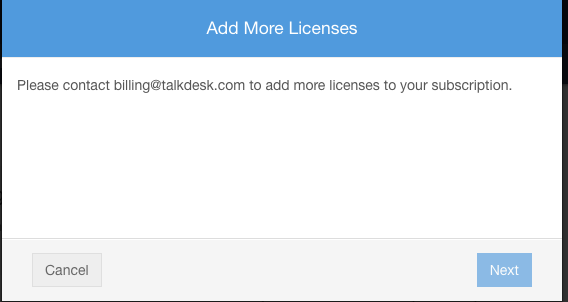 To add a new license, please follow these steps: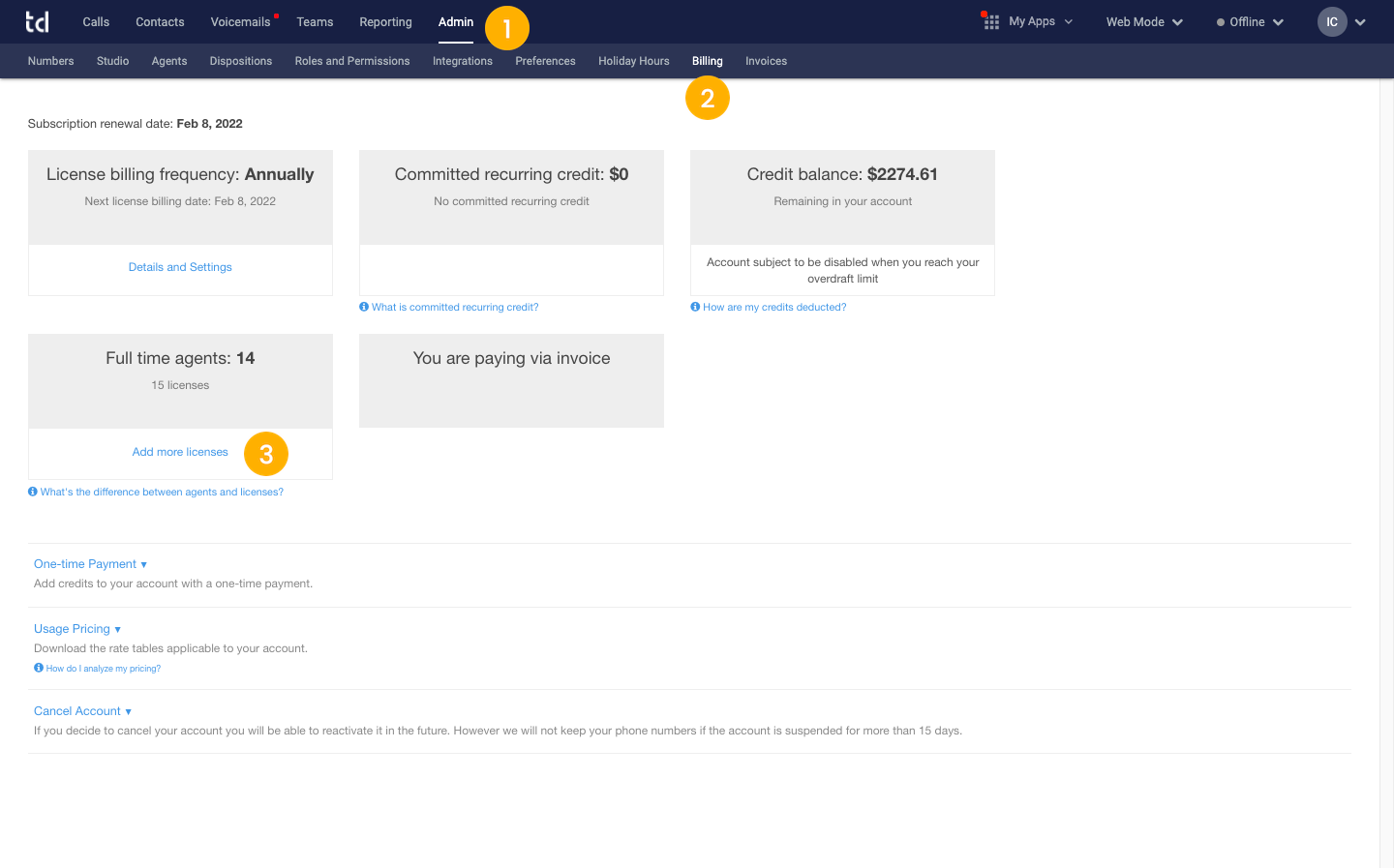 Log in to your Talkdesk account as an Administrator.

Open the

Admin

section

[1]

.

Select the

Billing

tab

[2]

.

Click the Add More Licenses

link

[3]

.
This will open a new pop-up message asking you to enter your desired number of additional licenses. Following your selection, the system will confirm the time remaining in your billing cycle and the price per license to show you the prorated amount to be charged for the current billing cycle.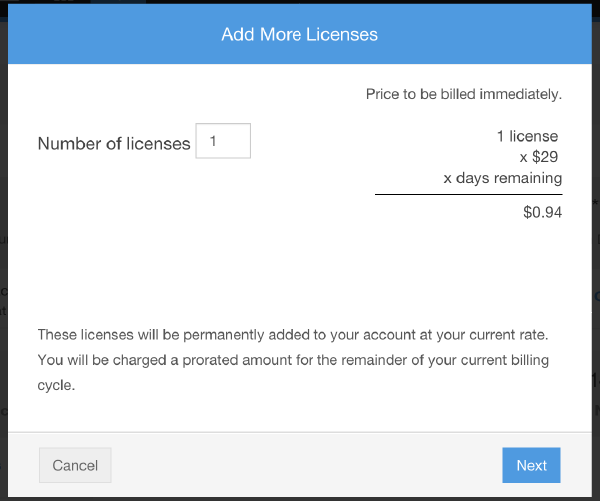 Once you press Next and confirm the operation, the value is immediately invoiced to you or charged to your credit card depending on the applicable method of payment.
Your newly requested licenses are automatically added to your account's subscription and you can then add new agents.