All users with the default Administrator role have the ability to install apps from AppConnect.
During the installation flow, you can select which specific users or roles can have access to the app.
We recommend installing an app for all admins so they can also launch and manage the app. Otherwise, you may want to create a separate "AppConnect Admin" role if you want to restrict this capability.
You can also add new or remove users from the settings of any AppConnect app:
Go to My Apps and click the icon in the top-right corner of the app you wish to modify [1].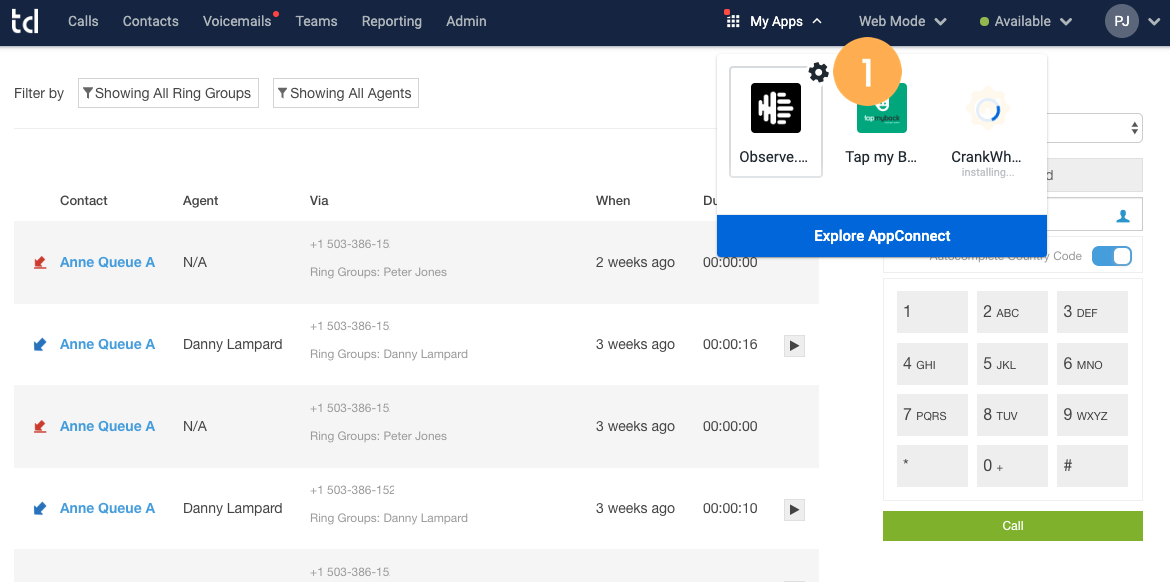 Click on Users [2] and select or deselect the users whose access you want to grant or revoke.
Click on Save changes [3].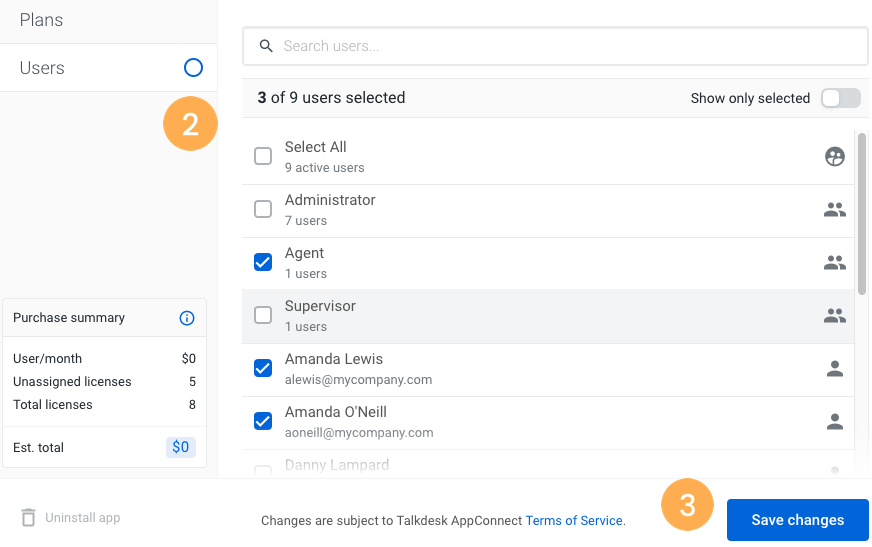 Please keep in mind the following:
Adding new users will increase the number of licenses you purchase, and will be reflected in the purchase summary.
If you remove users, you will maintain the same number of purchased licenses and the count of unassigned licenses will be shown in the "Purchase summary" (see image above).
You cannot remove yourself as a user if you are the one who installed the app.
If you decide to uninstall an app for all users in your Talkdesk account, click on Uninstall app in the bottom left corner of the Users window. You will receive an email confirming that the app has been successfully uninstalled.
Note: The application will be uninstalled for all users and any data or configuration will be deleted. This action cannot be undone.