In this article, you will find information on:
Managing AppConnect Users
By default, only users with the Administrator role have the ability to install and manage apps from AppConnect. You can change this setting by changing AppConnect's permissions in "Admin" > "Roles and Permissions" tab.
When installing, you will be able to select the initial users of that application. You can also add new users or remove them anytime thereafter, by going to the settings of any AppConnect app: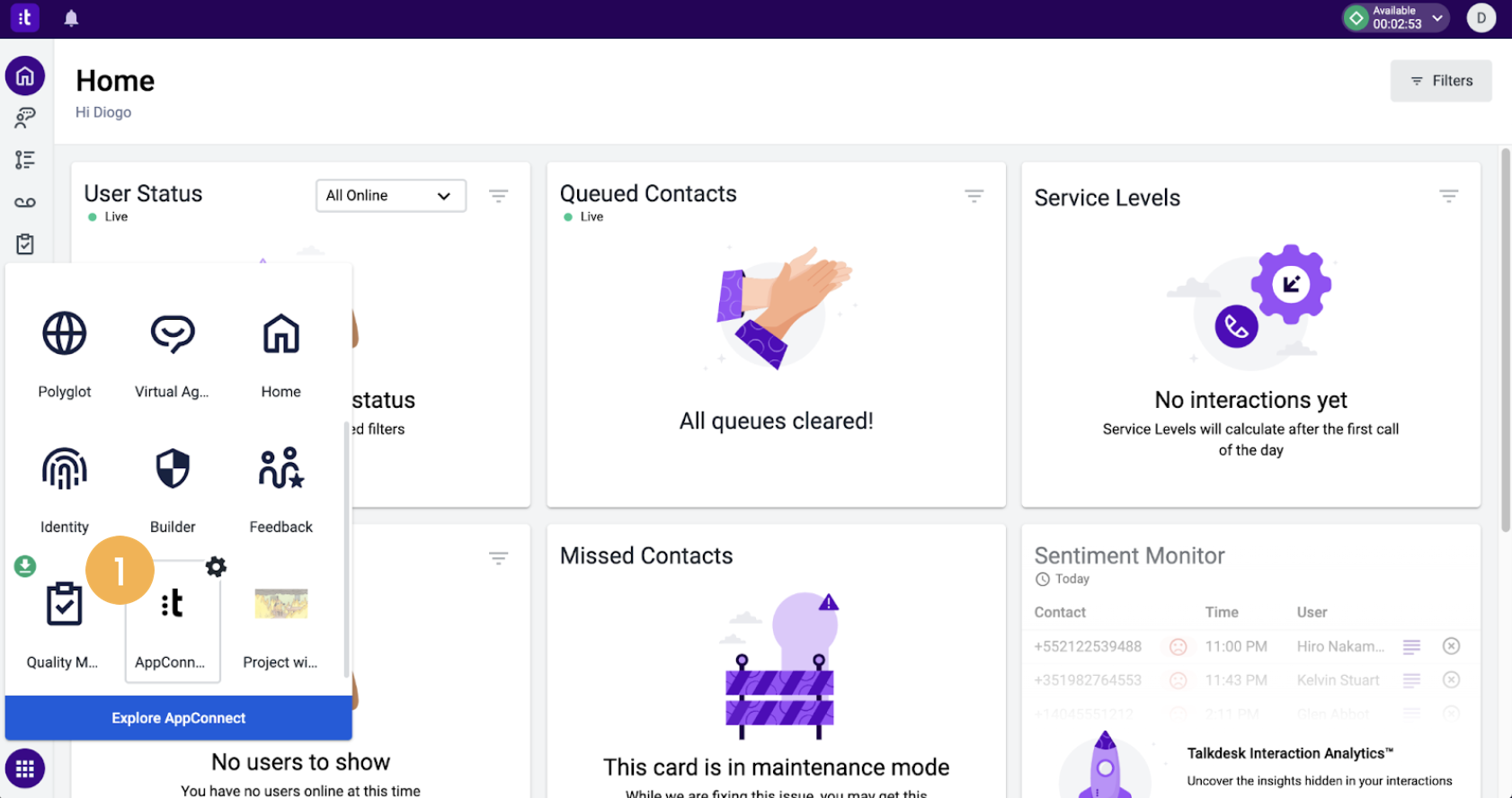 1. Click on the gear icon of the app you wish to modify [1].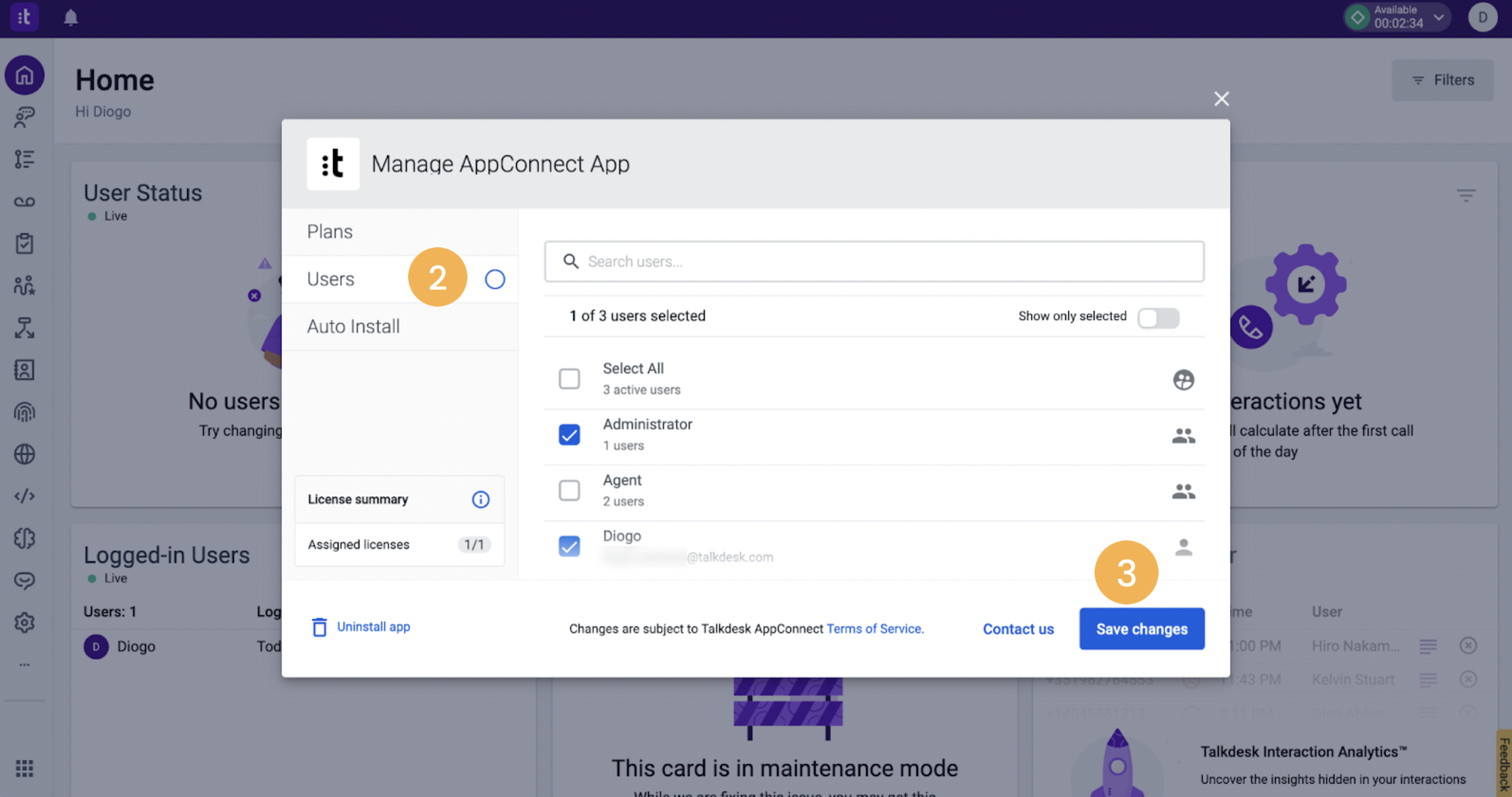 2. Click on Users [2] and select or deselect the users whose access you want to grant or revoke.
3. Select the Save changes button [3].
Self-service Expansions
You may also trigger self-service expansions within the "Manage AppConnect" window. This happens automatically when you add more users to the app than you have previously purchased licenses for.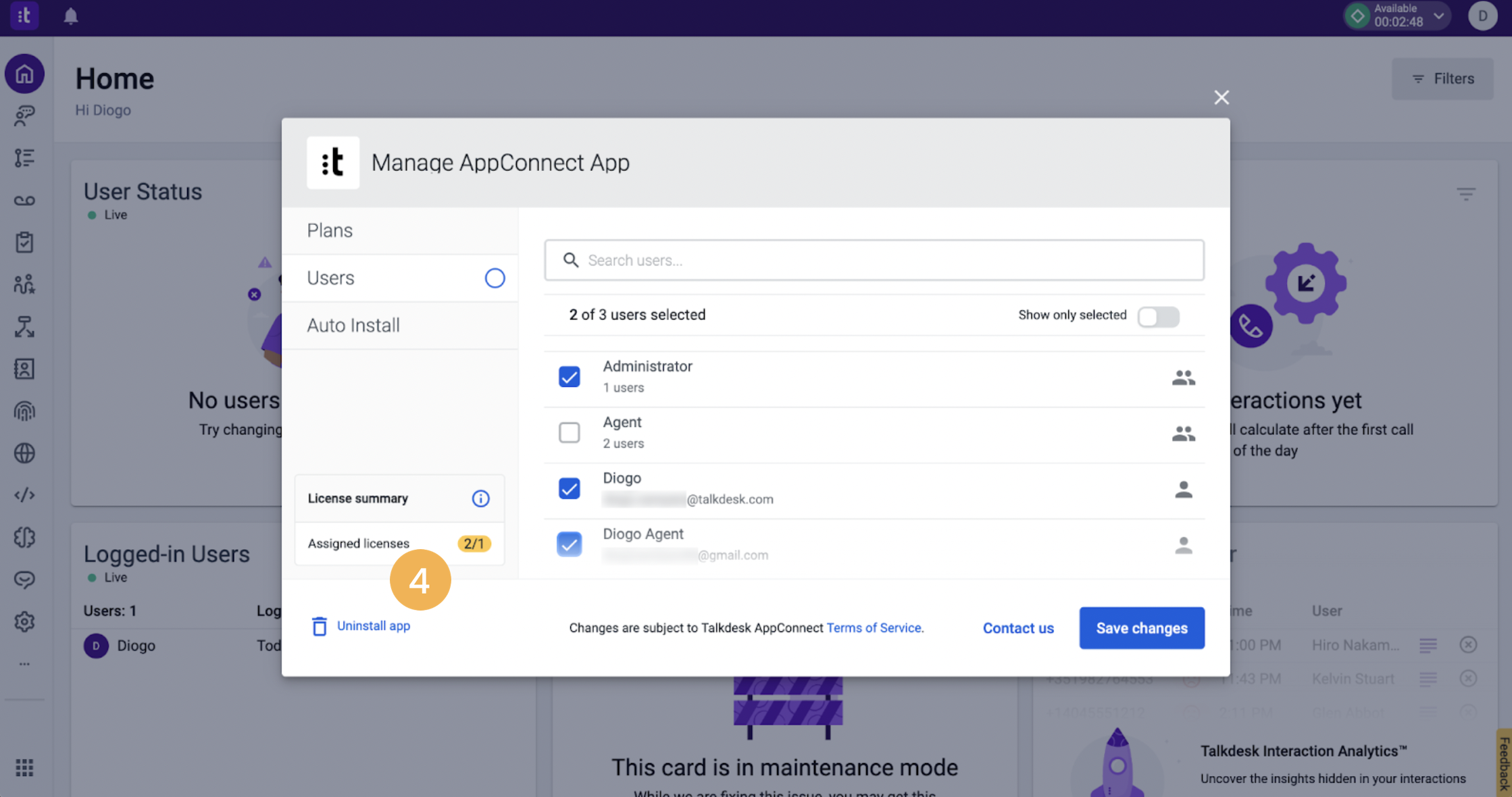 When this is the case, you will notice the "Assigned licenses" field will be highlighted in yellow [4].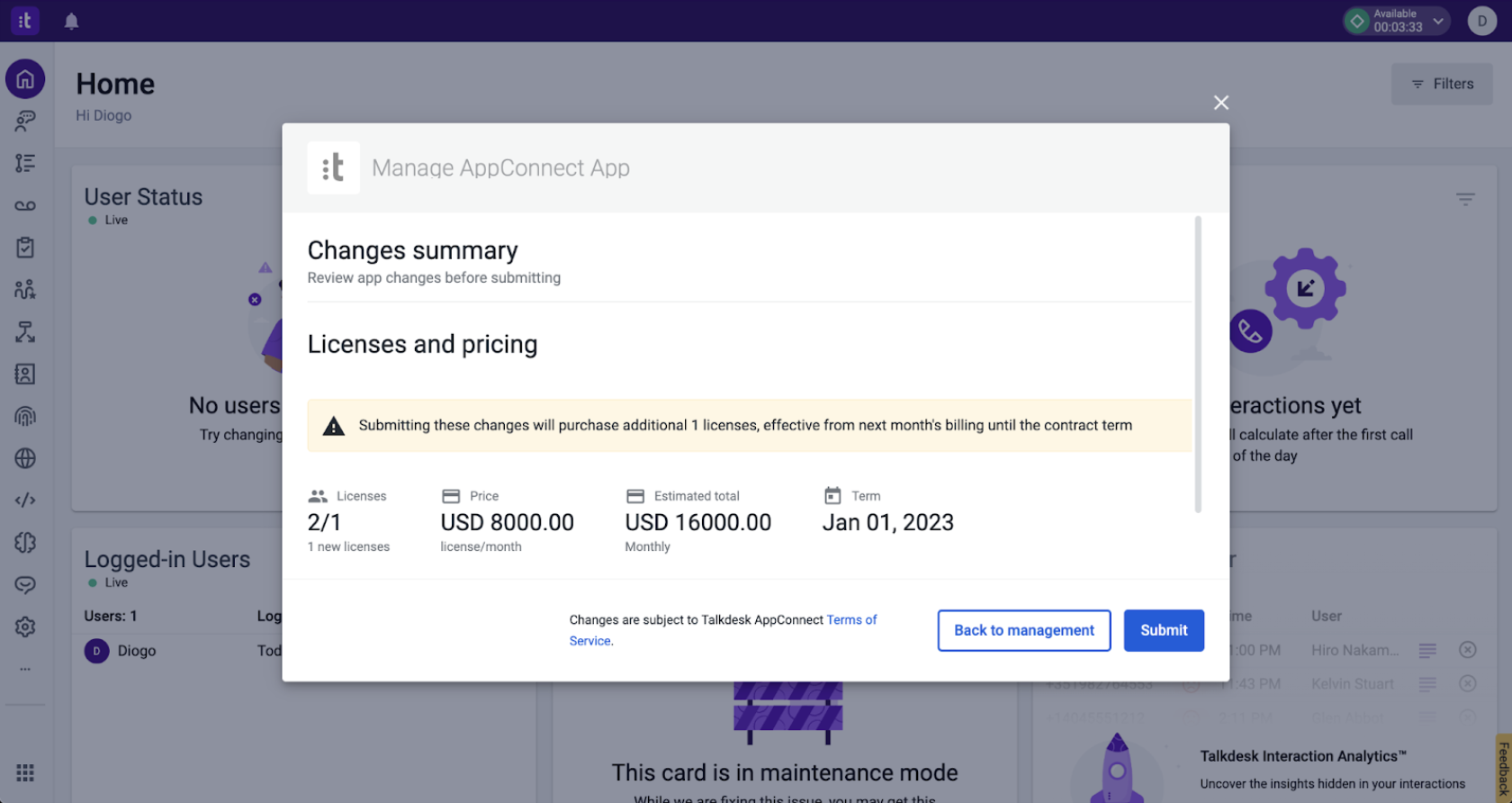 After you save these changes you will be prompted with a summary of the cost of the expansion, including the number of licenses, price of the new licenses acquired, total price including existing licenses, and the term.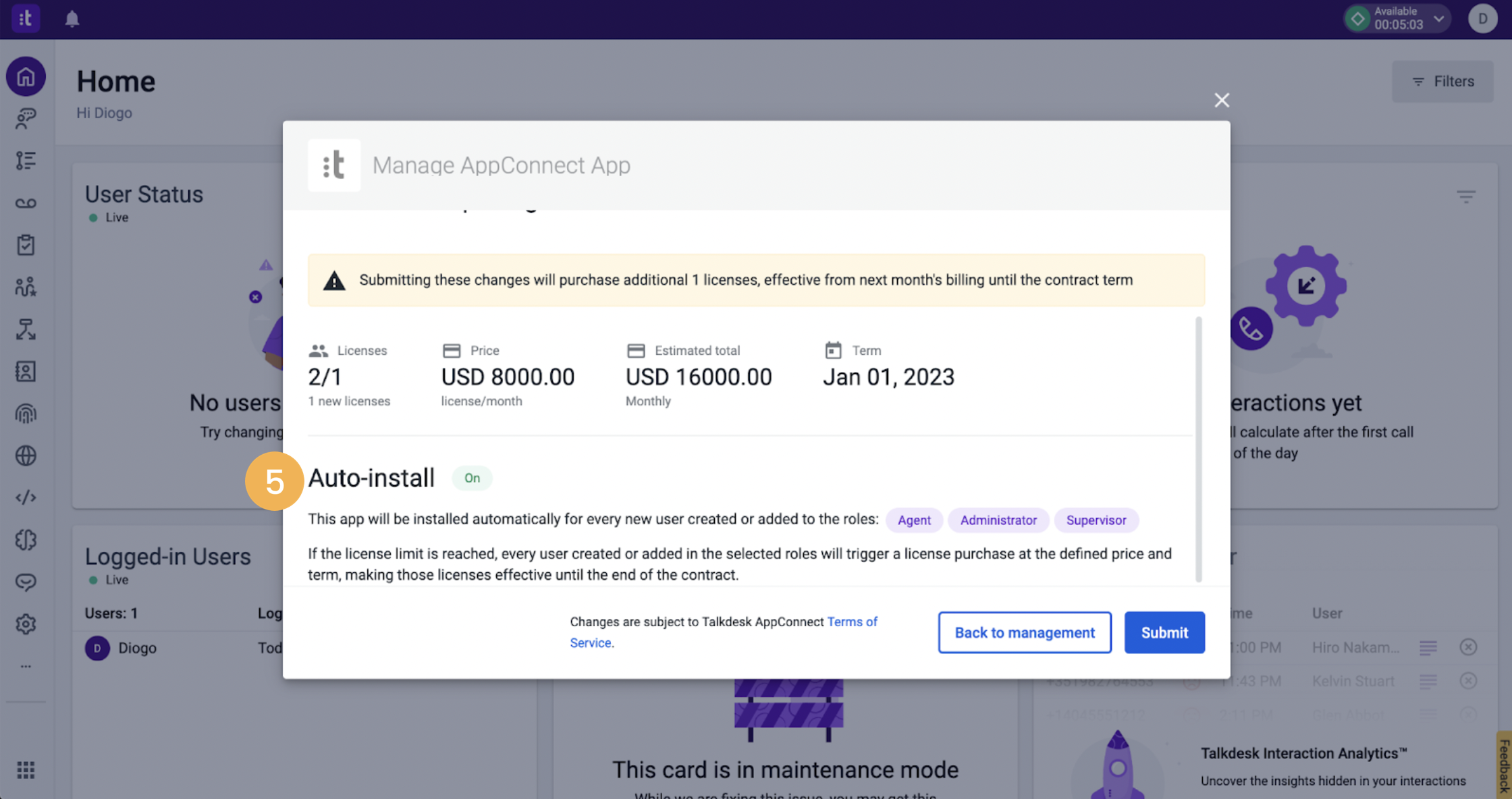 The changes summary also includes information on "Auto-install" rules [5]. When these are active, new users may be automatically added to the installation in the future, triggering automatic expansions if necessary.
Purchase Terms and Billing Rules
Please keep in mind that Purchase Terms and Billing Rules apply.
If you decide to uninstall an app, follow the instructions on Installing and Uninstalling AppConnect Applications.