Talkdesk Schedule is a native app destined for smartphones and tablet devices, designed to offer an efficient way for agents to view their schedules from anywhere, at any time.
The app provides a flexible way to view working hours and permanently up-to-date information about events and any last-minute changes that might impact work schedules.
Talkdesk Schedule mobile app is available on the Google Play and Apple stores. With a simple and intuitive user experience, the app functions similarly on Android and iOS.
Note: The mobile app is offered in portrait view, and it supports both light and dark modes
Using the Talkdesk Schedule App
Below, you can find detailed instructions on how to install, configure, and use the Talkdesk Schedule mobile app.
Viewing Schedules (daily view)
Prerequisites
In order to ensure optimal use of the Talkdesk Schedule mobile app, you'll need the following:
A network/internet connection with a minimum 3G data signal.

A Talkdesk Workforce Management™

(WFM)

license and credentials.

The WFM app

installed and have access to it

.

WFM

configured

(with schedules being generated).
In order to use the mobile app on iOS, you'll need an Apple iPhone running iOS 13 or a later version.
On Android, you'll need an Android smartphone running Android Marshmallow or a later version.
Getting Started
Go to the Google Play Store or to the Apple Store.

Search for the "Talkdesk Schedule" app or follow these links:
Tap on "Install" and open the app.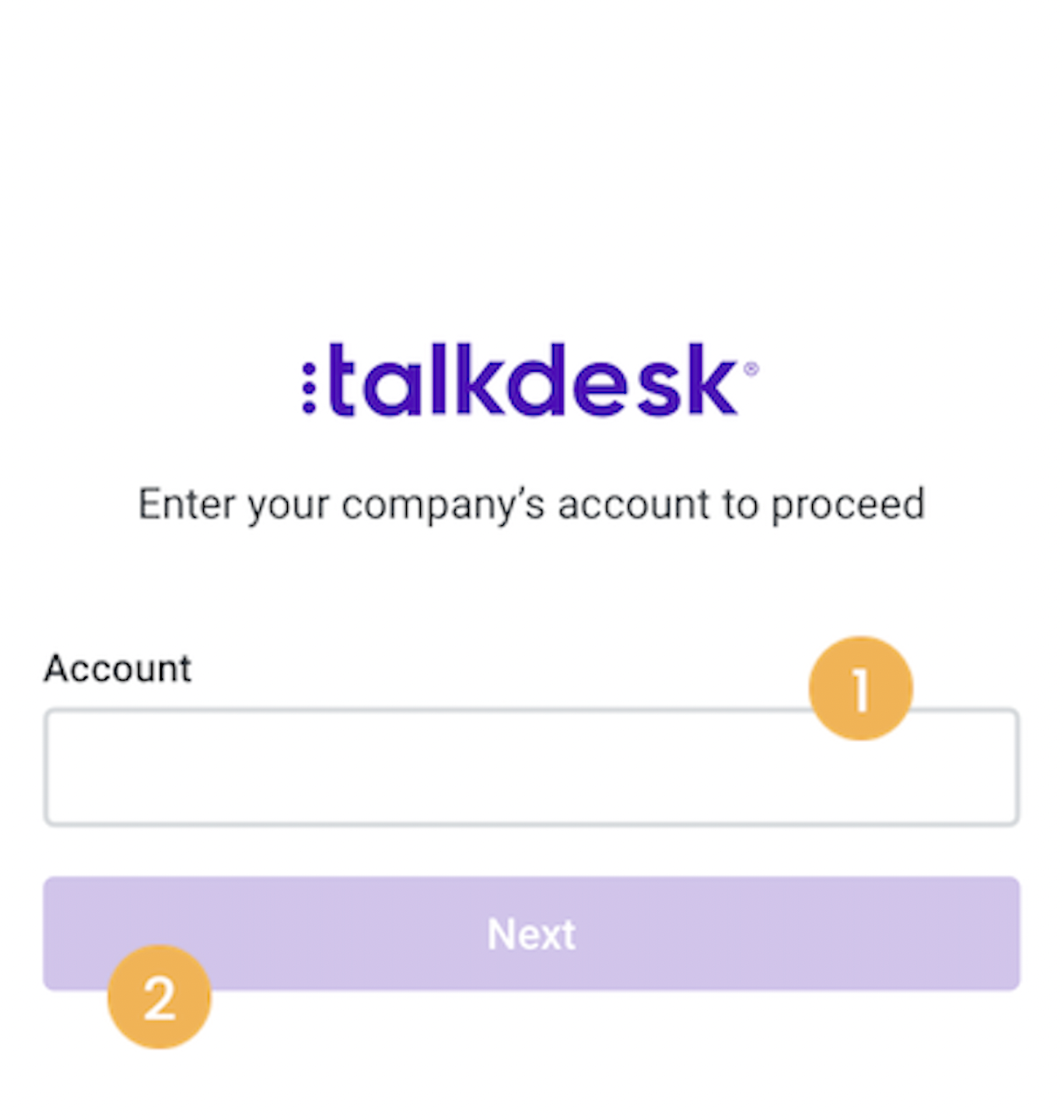 Enter the account name in the box [1]

and tap the

Next [2]

button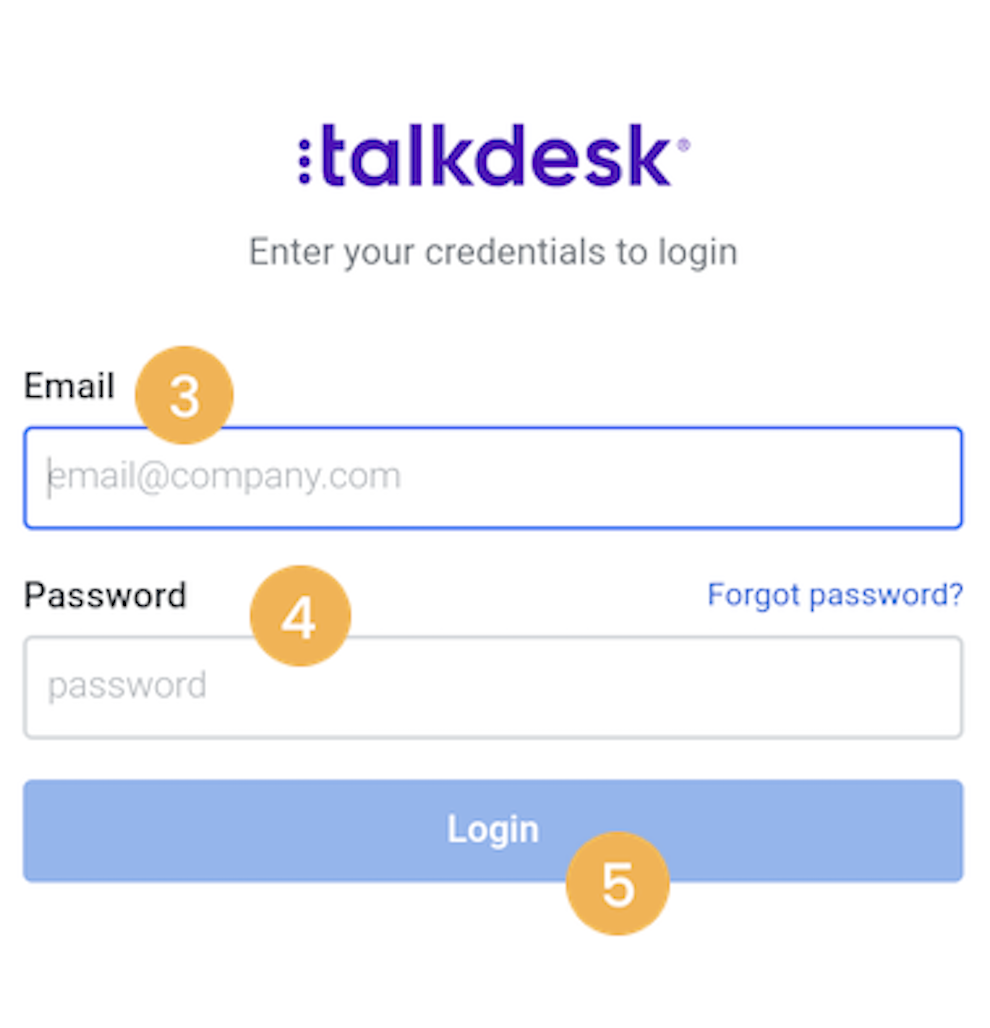 On the following screen, fill in the "Email" [3] and "Password" [4] fields, then tap "Login" [5].
Logging in via a Talkdesk ID allows you to authenticate using the Talkdesk ID suite.
Note: You must have a Talkdesk Workforce Management license to be able to access the mobile app.
Viewing Schedules (Daily View)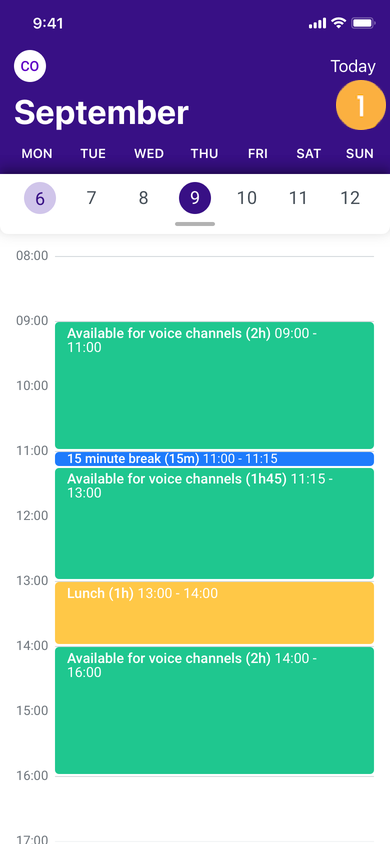 The "Your Schedule" page of the Talkdesk Workforce Management (WFM) browser app provides a view of the released schedules.
As with WFM, the mobile app reflects the configured release window (determined by the start day of the week, plus the release offset and release duration) of each account. This determines the period that schedules can be viewed on the Talkdesk Schedule mobile app.
The calendar daily view allows agents to view the most important details of each day. To go back to the present day, click the Today [1] icon, in the top-right corner of the screen.
Logging Out
To log out of the app, follow these steps: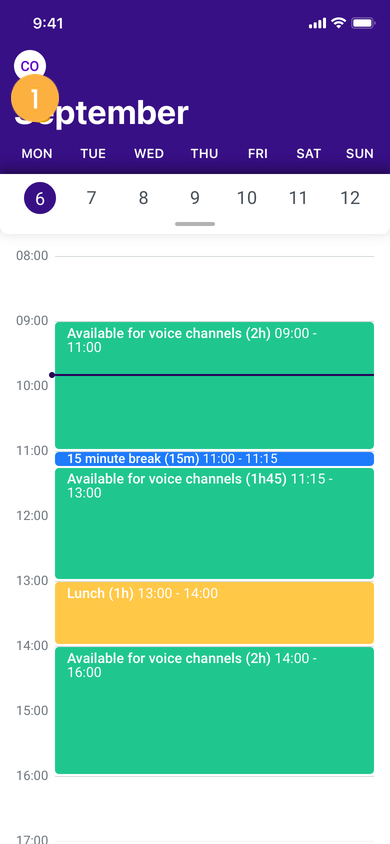 From the main app screen, click on the icon with your initials

[1]

to access the "Account" screen.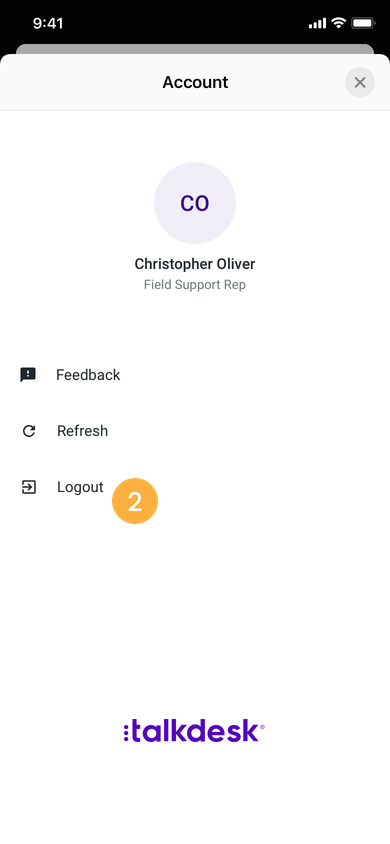 Tap the Logout

[2]

button.