Why don't I see any data on any of the three widgets on the "Overview" page?
If no data appears on the "Overview page", that is an indication that no cases were generated by the users on the account.
Why can't I search for data beyond one year in the past?
With Guardian, you can search data in the last twelve months.
Where can I see a list of the type of "Cases" being analyzed by Guardian?
An up-to-date list of Guardian Case types can be consulted in the following table: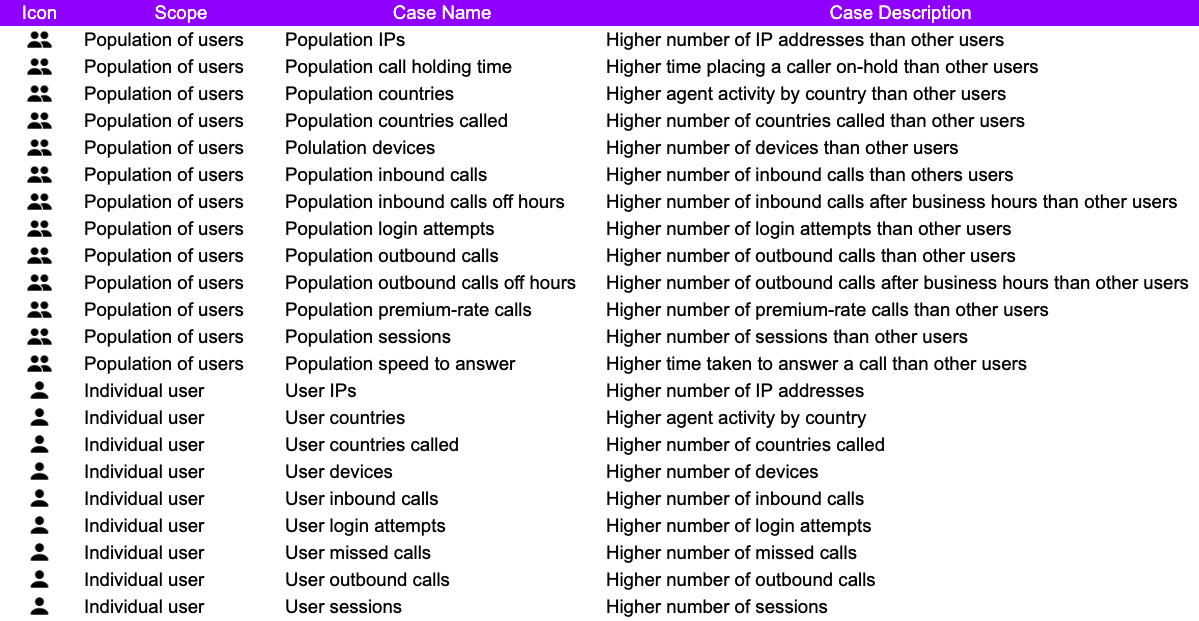 Where can I have access to the "Cases" threshold?
The "Cases" threshold is shown under the column titled "Baseline", as displayed on the screenshot below: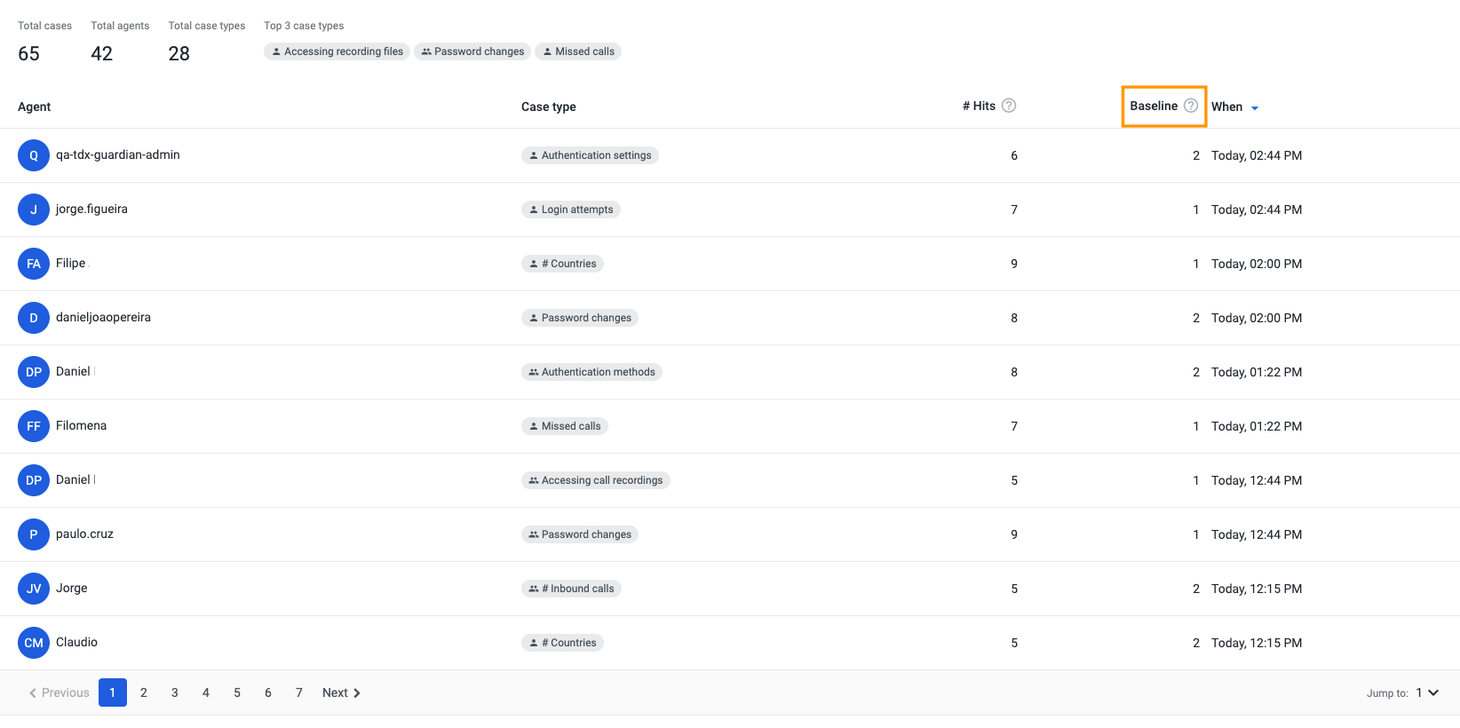 Why do I see a lot more entries with login than logout?
Users can have multiple sessions, meaning that they may be logged in to different devices, and they are only logged out when they explicitly click on the logout button: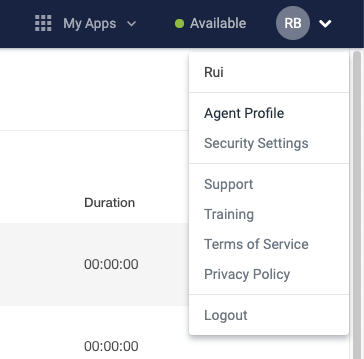 Why do I see multiple sessions if I'm not logged in to multiple devices?
Several factors may lead to users having multiple active sessions; for instance, if they are running on a remote desktop infrastructure, or leveraging the incognito feature in the browser. Every time that this session is closed, the login token is "lost," which means this particular session will not have a logout event.
Why aren't all my agents registered in Guardian?
All sessions are being registered. A user can be set to an "offline" status and be logged in to the system. For example, you can check Guardian and see that a user has logged in a few weeks ago and hasn't logged out yet. In the meantime, when looking at their activity, you may realize that the same user has been working ever since, with regularity.
What do those counters in the "Sessions" screen mean?
Sessions

= Total number of sessions (i.e., = rows) in the current listing.

Total Active Sessions

= Total number of sessions (i.e., = rows) in the current listing, with login only.

Total Inactive Sessions

= Total number of sessions (i.e., = rows) in the current listing, with logout only.

Total Agents

= Total number of users represented in the number of sessions (i.e., = rows; one user can have multiple concurrent sessions).
Within "Sessions", I'm seeing entries, with my name that I'm don't recognize. What does this mean?
Please check if Talkdesk Support has leveraged the impersonation feature to log in to your account instance, impersonating you. For more details about this feature, please read Granting Support Access to your Account.
How can I distinguish the logins of my users from those done through the impersonation feature?
Guardian is not yet showing such information, but it will be available soon.