Enabling the "Support Access" option will give our Support Team impersonation access to your account when required, for configuration, troubleshooting, and other support purposes.
The access level depends on the agent's permissions to view the account's data, including personal data. The access will be subject to monitoring.
How to Enable Support Access to your Account
By default, Support Access to your account is disabled. If you have administrator permissions, you can explicitly allow this access by going to the account's preferences.
You can grant access to your account for a set period of time, or indefinitely, and can turn it off at any time.
To enable/disable the access, please follow these steps: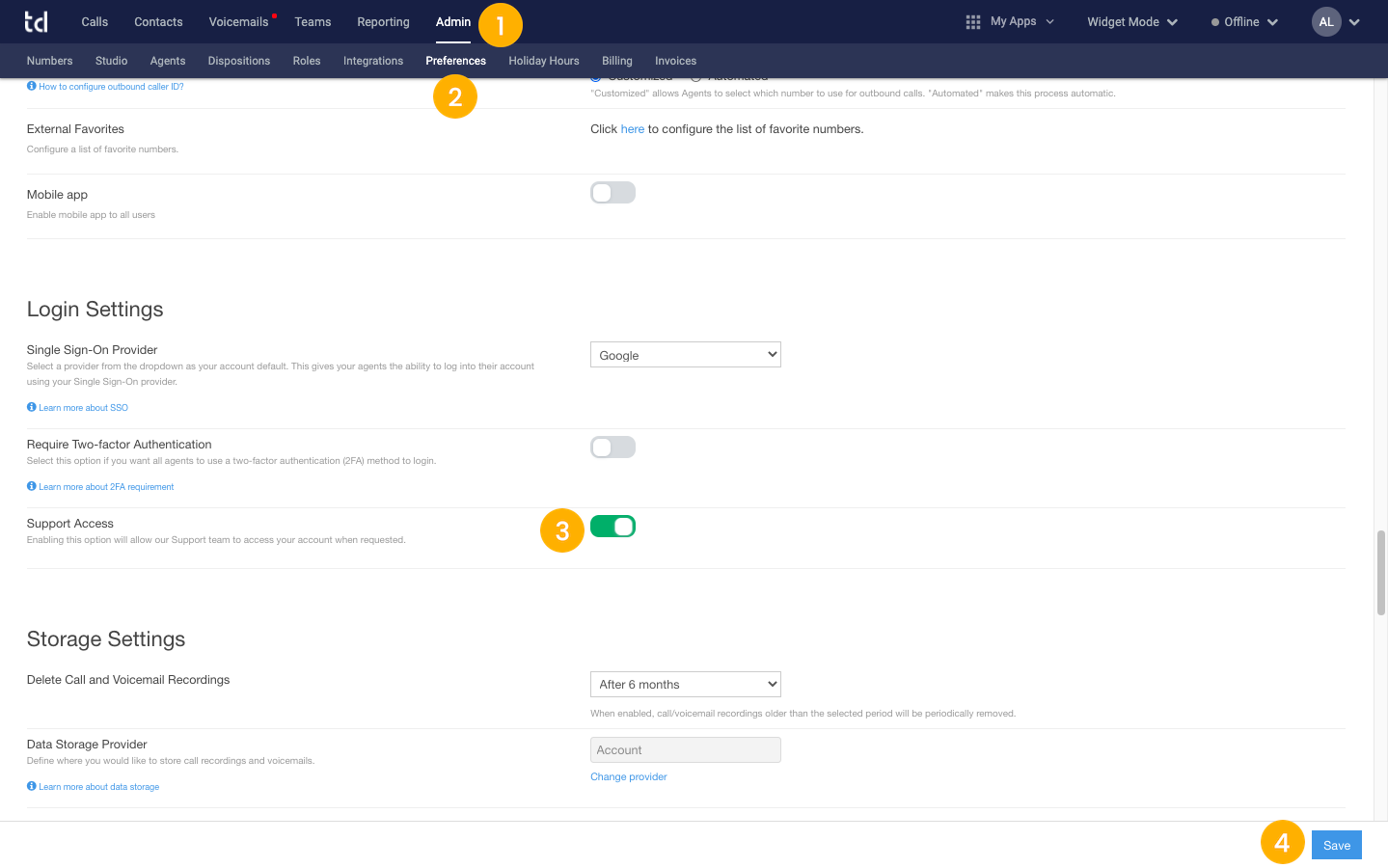 Select Admin [1], followed by Preferences [2].
Scroll down to "Login Settings".
In "Support Access", click the toggle to switch on/off the feature [3].
Click Save [4].
Scenarios that may Require Support Access to your Account
You may want to grant access to Talkdesk Support agents when there is an ongoing complex issue, and the agent needs to see how your account is configured and gather further evidence. Some common examples include:
Situations in which it's not possible to replicate the issue anywhere else.
The issue is highly technical and may need to be escalated internally.
The agent needs to perform a visual analysis of the console information, and this is not possible via any other method.
Situations in which the issue only impacts a specific user or role.