You can start exploring all the Talkdesk Guardian™ functionalities, such as "Cases", by following these steps: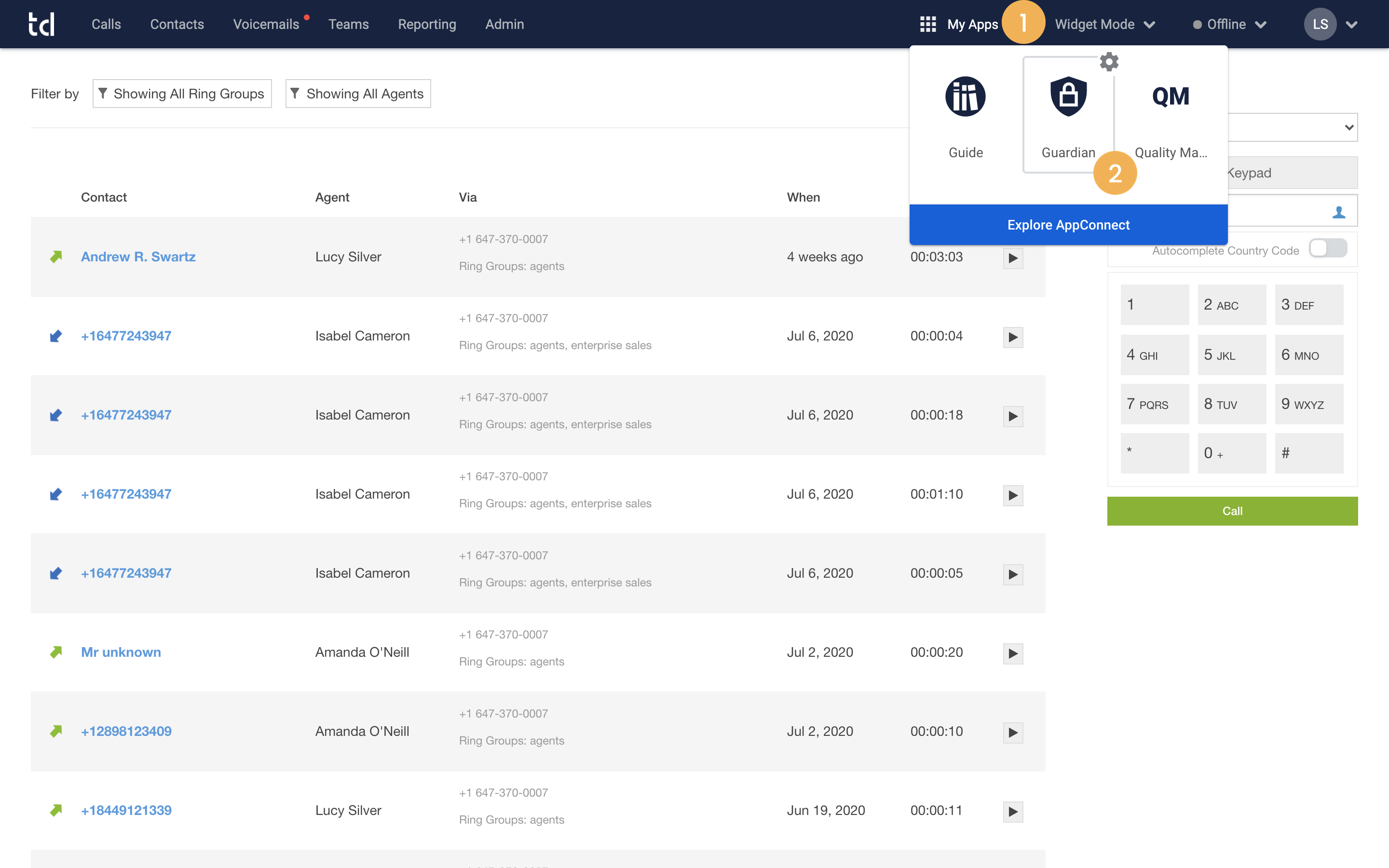 Log in to your Talkdesk account as Admin.

Click on

My Apps [1]

.

On the pop-up screen, select

Guardian [2]

.
A new window will appear, and you will be redirected to Guardian's "Homepage".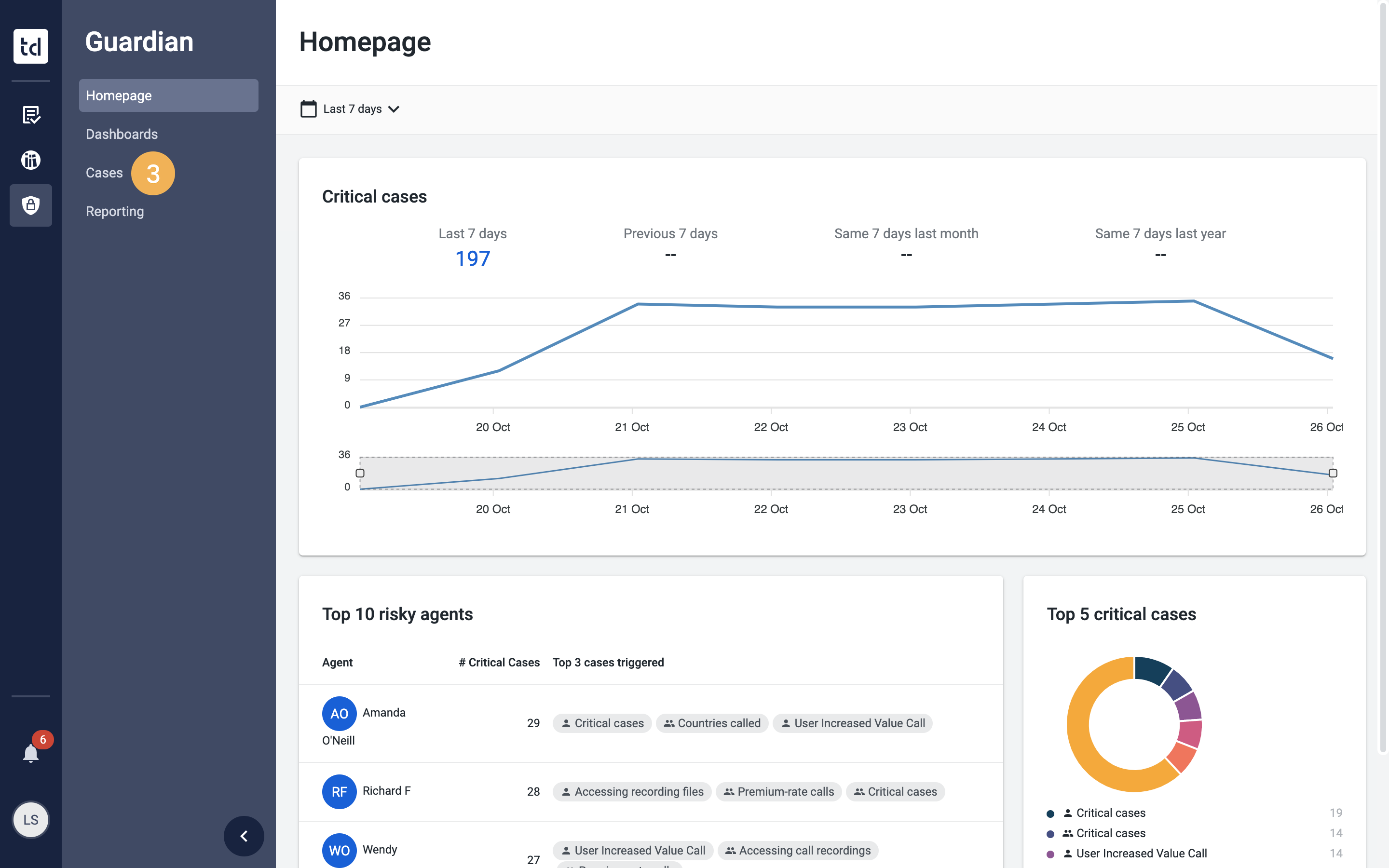 4. Choose Cases [3].
On the "Cases" page you will be briefed on unusual security threats events (Cases) that occurred, with full details.
You will see the following information: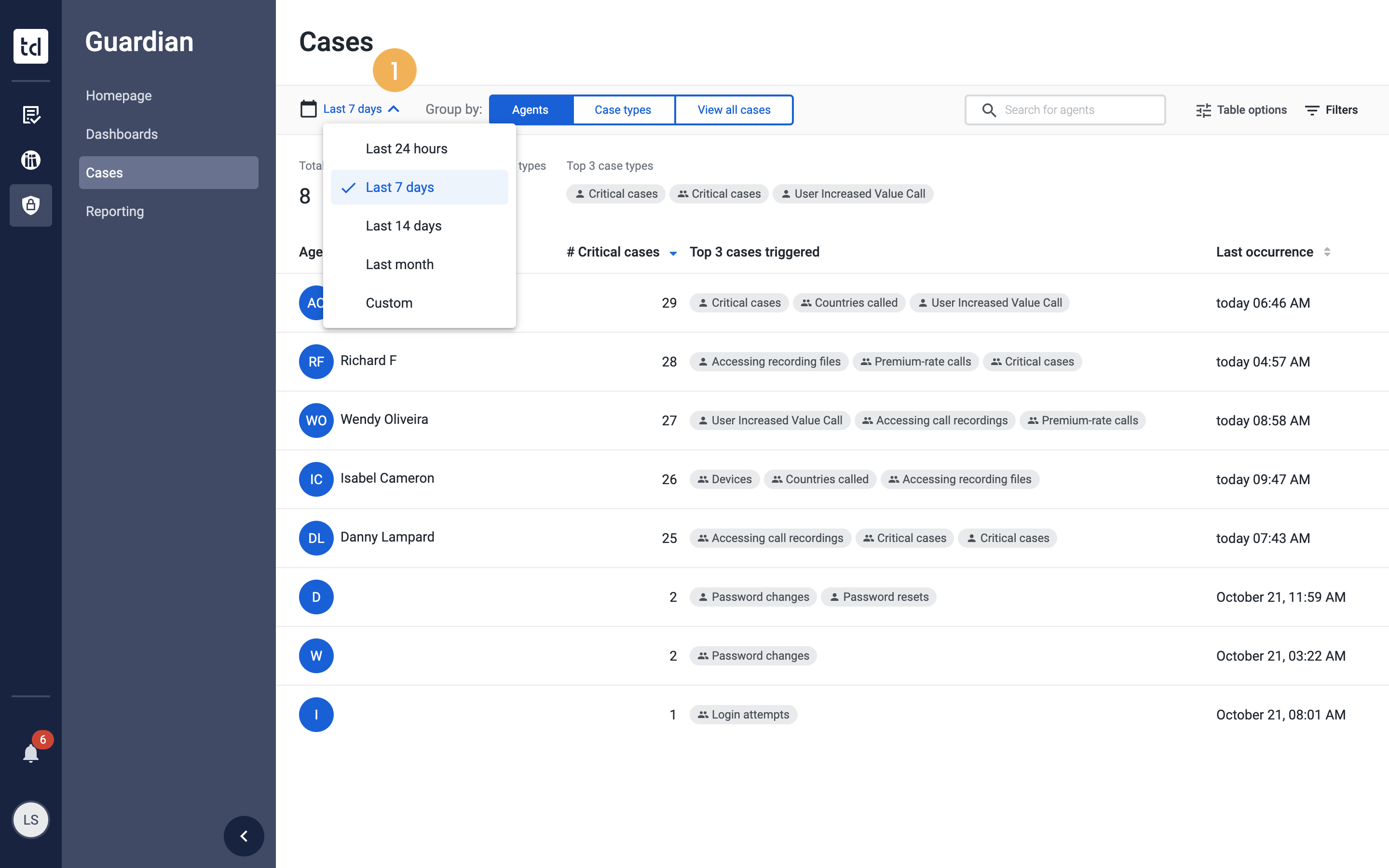 Choose the time frame by which you want to filter the cases [1]. By default, it's set up for the "Last 24 hours", but you have the option to customize it and select a date up to one year back.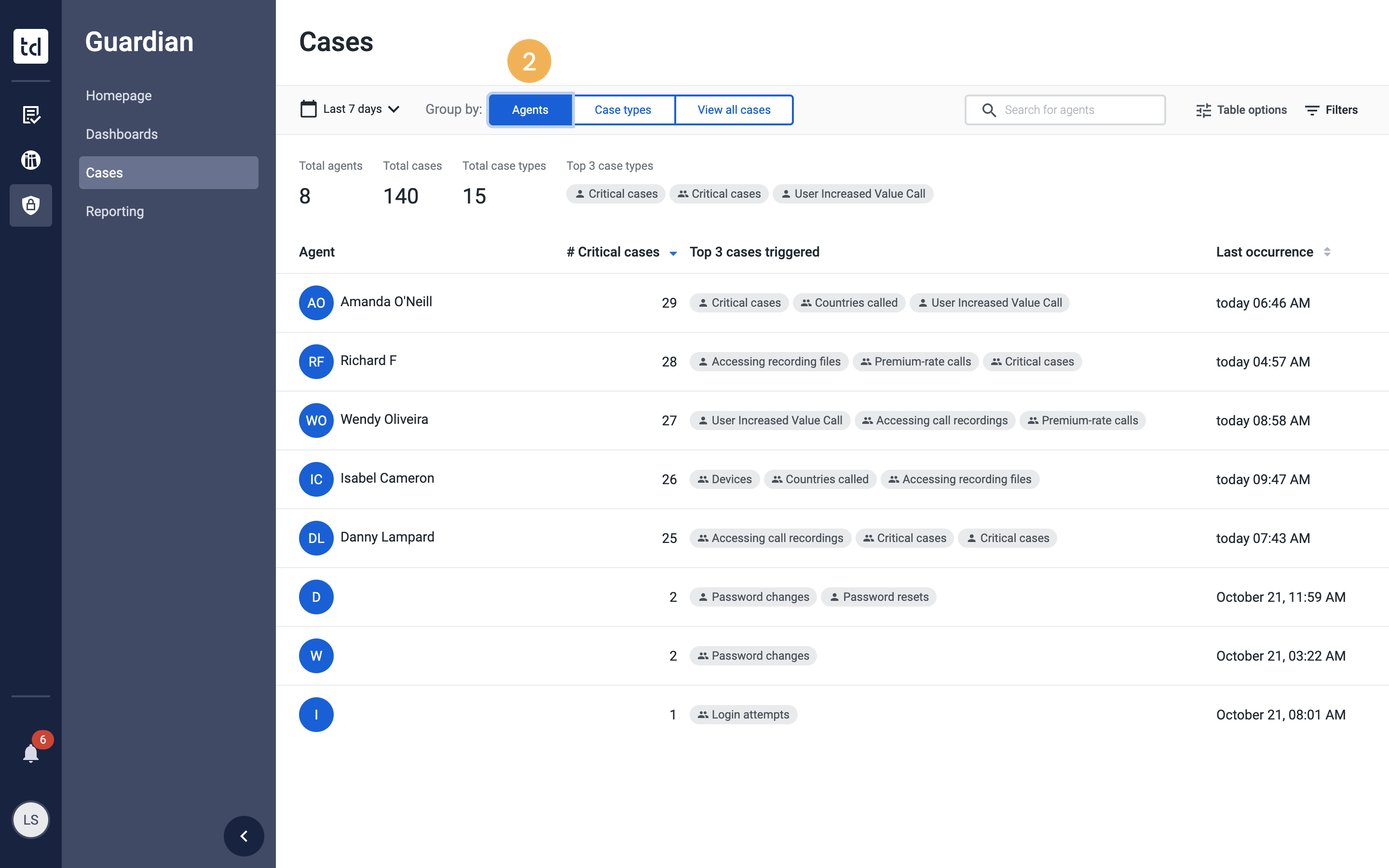 2. You can group the cases by Agents [2].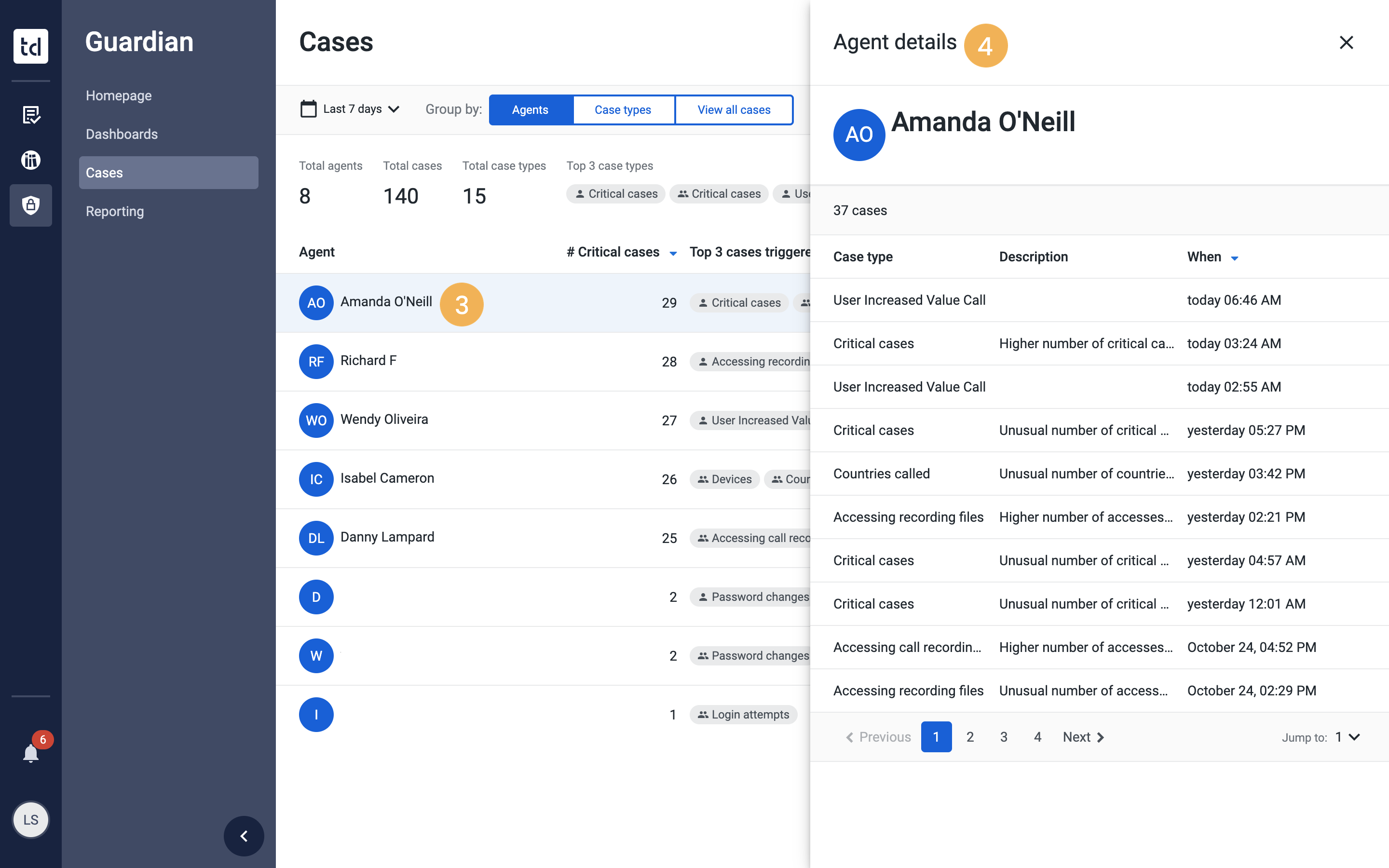 3. If you hit on the agent's name [3], a new pop-up window will appear with all the cases handled by the agent [4], on the selected time frame.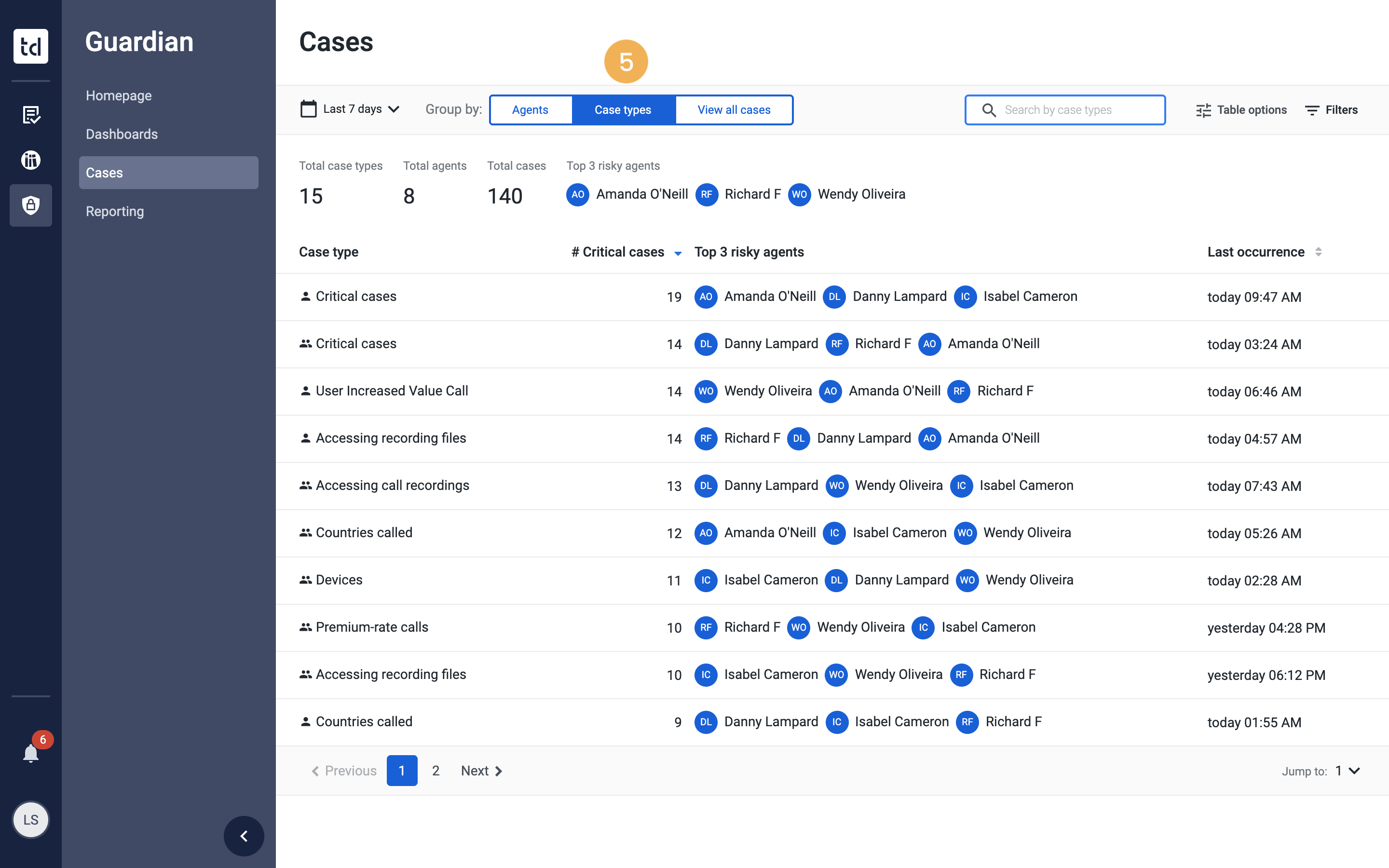 4. You can arrange your interface by choosing the Case Types [5] option. Here you can divide your cases into several types, such as "Critical cases", "User Increased Value Call", "Accessing call recordings files", or "Countries called".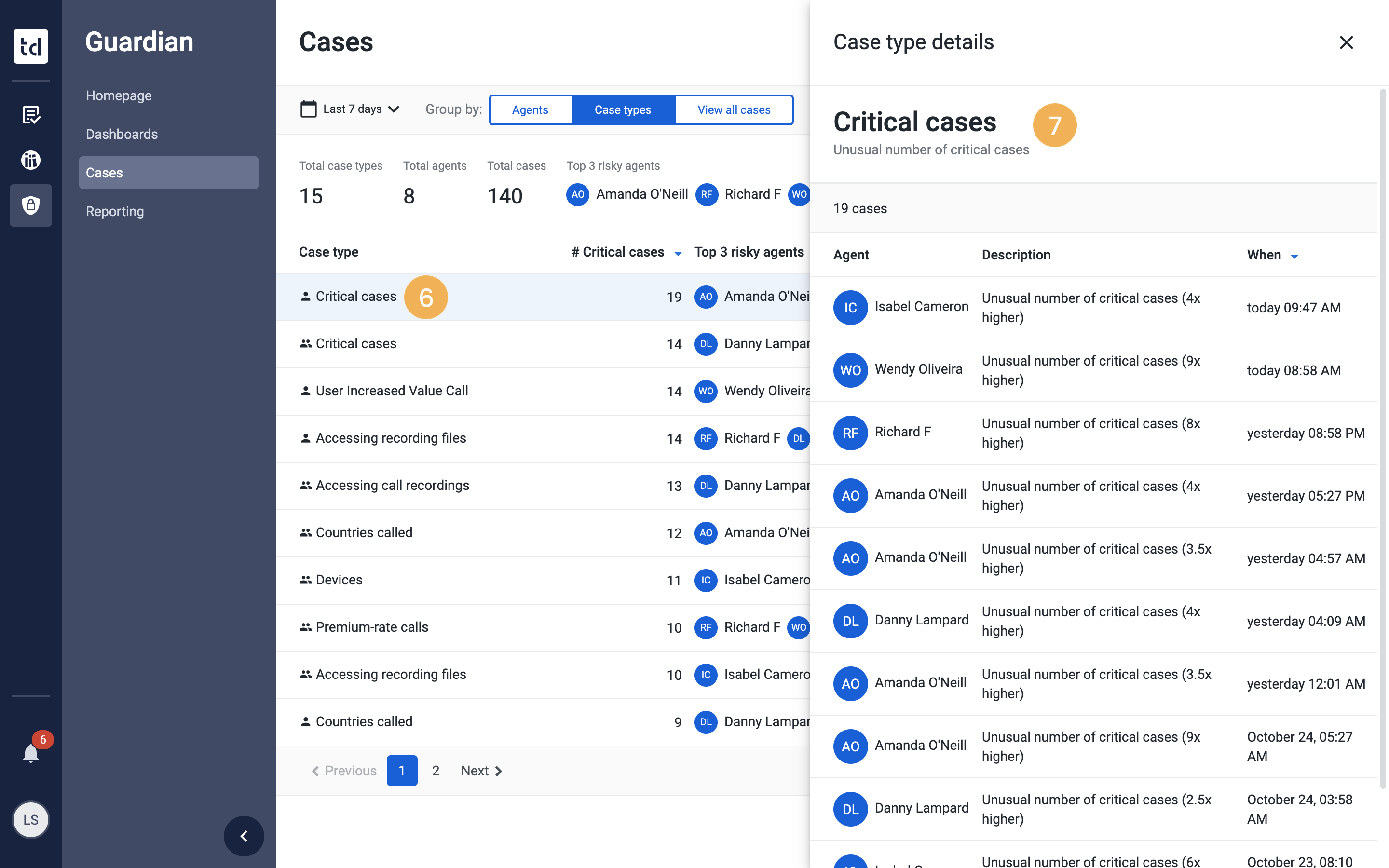 5. For instance, click on Critical cases [6] to access more detailed information on a specific category [7]. A pop-up window, on the right side, will appear with the name of the agents, time, and number of occurrences.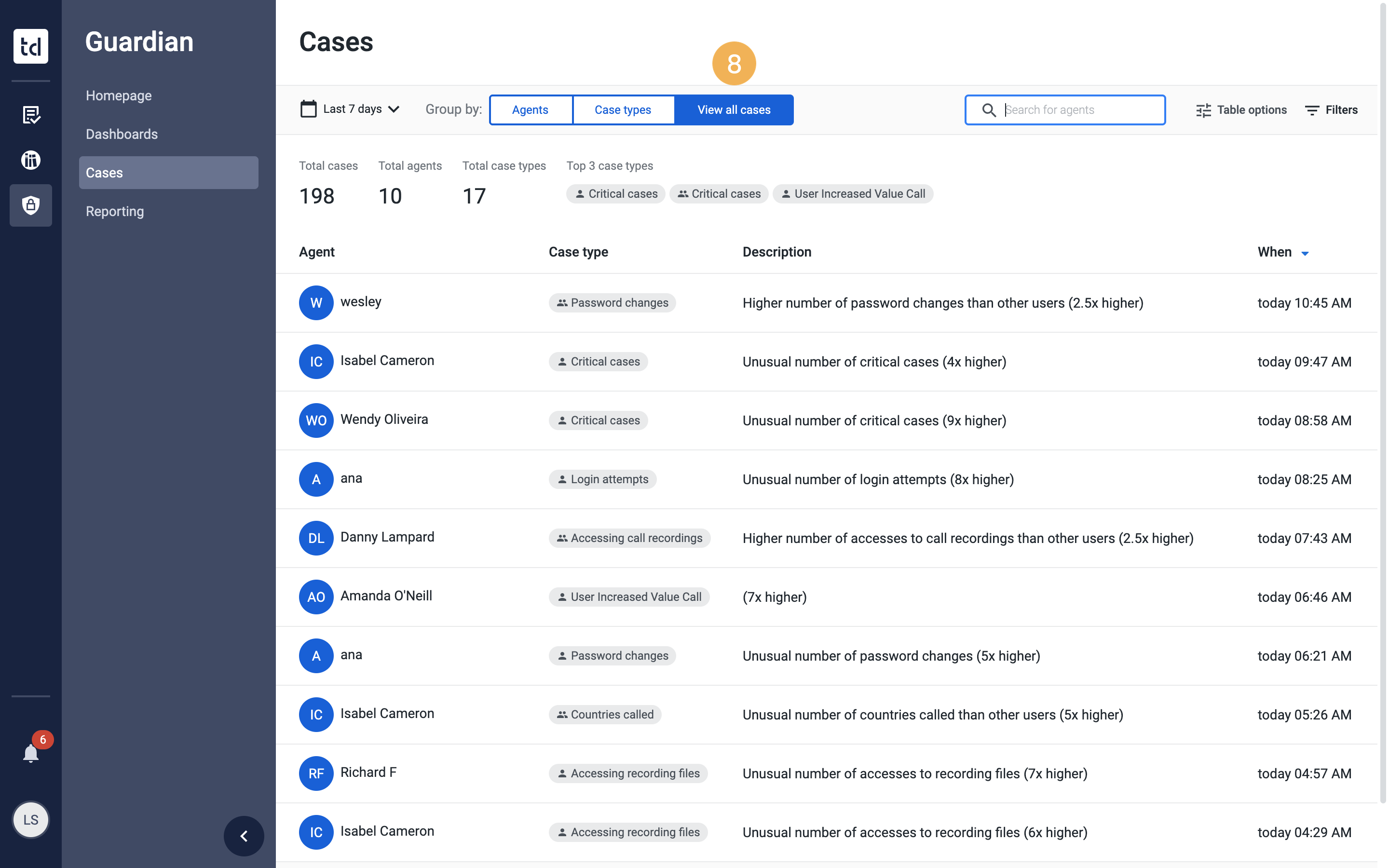 6. Alternatively, you can click on View all cases [8] to view your cases, from the newest to the oldest.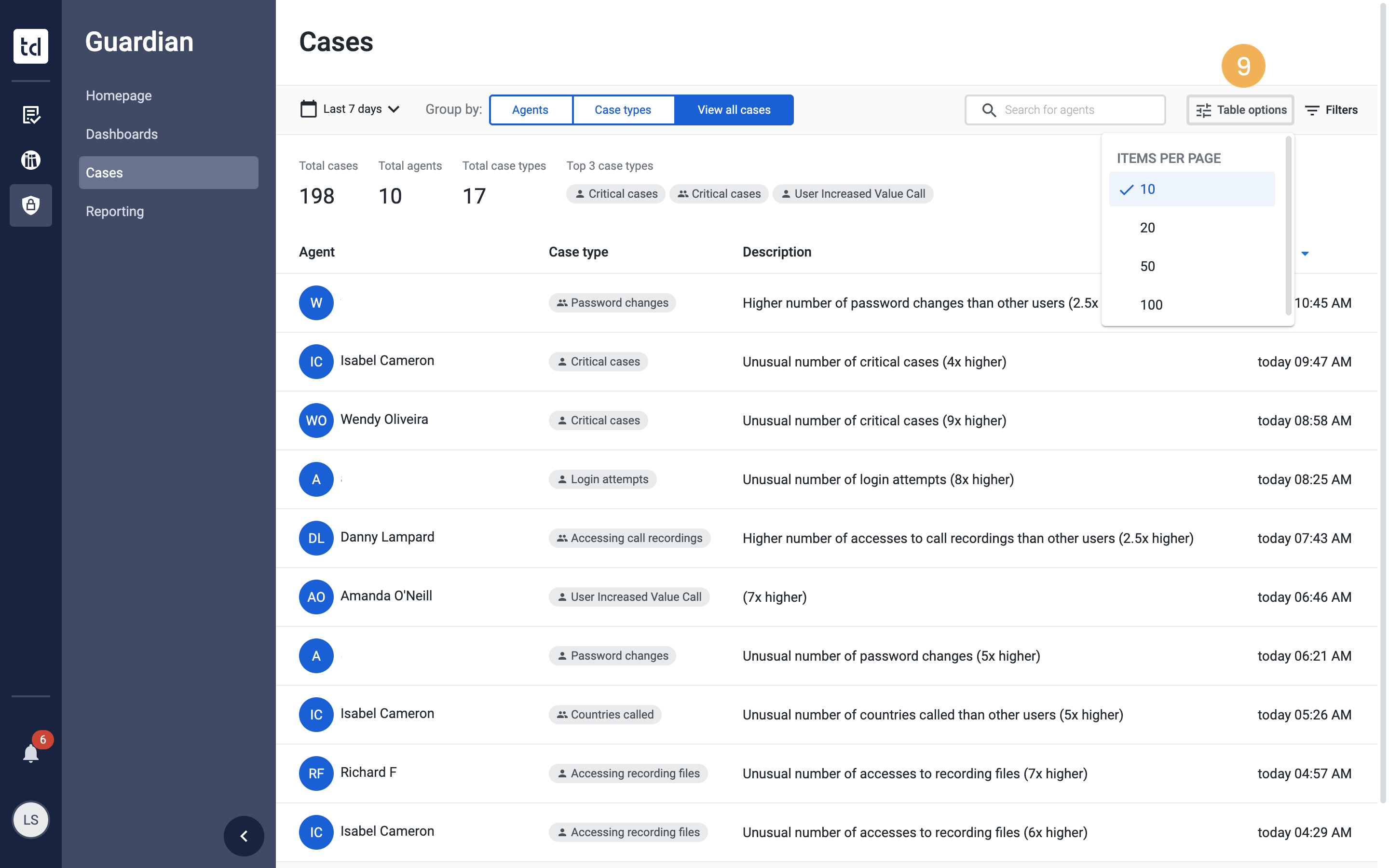 7. On the top-right, you have the option Table options [9] where you can select the number of items that are displayed per page.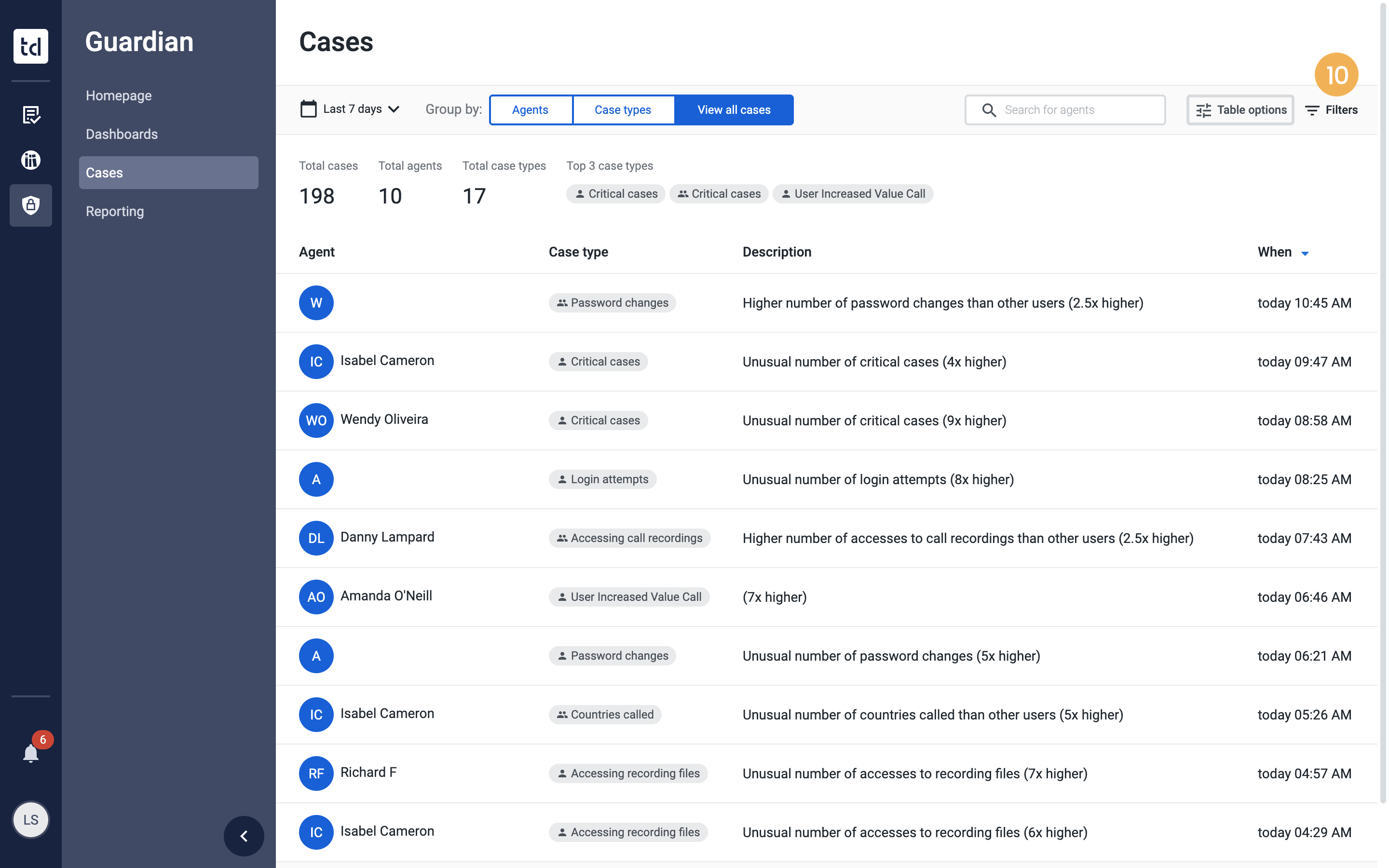 8. The Filters button [10] allows you to search more specifically.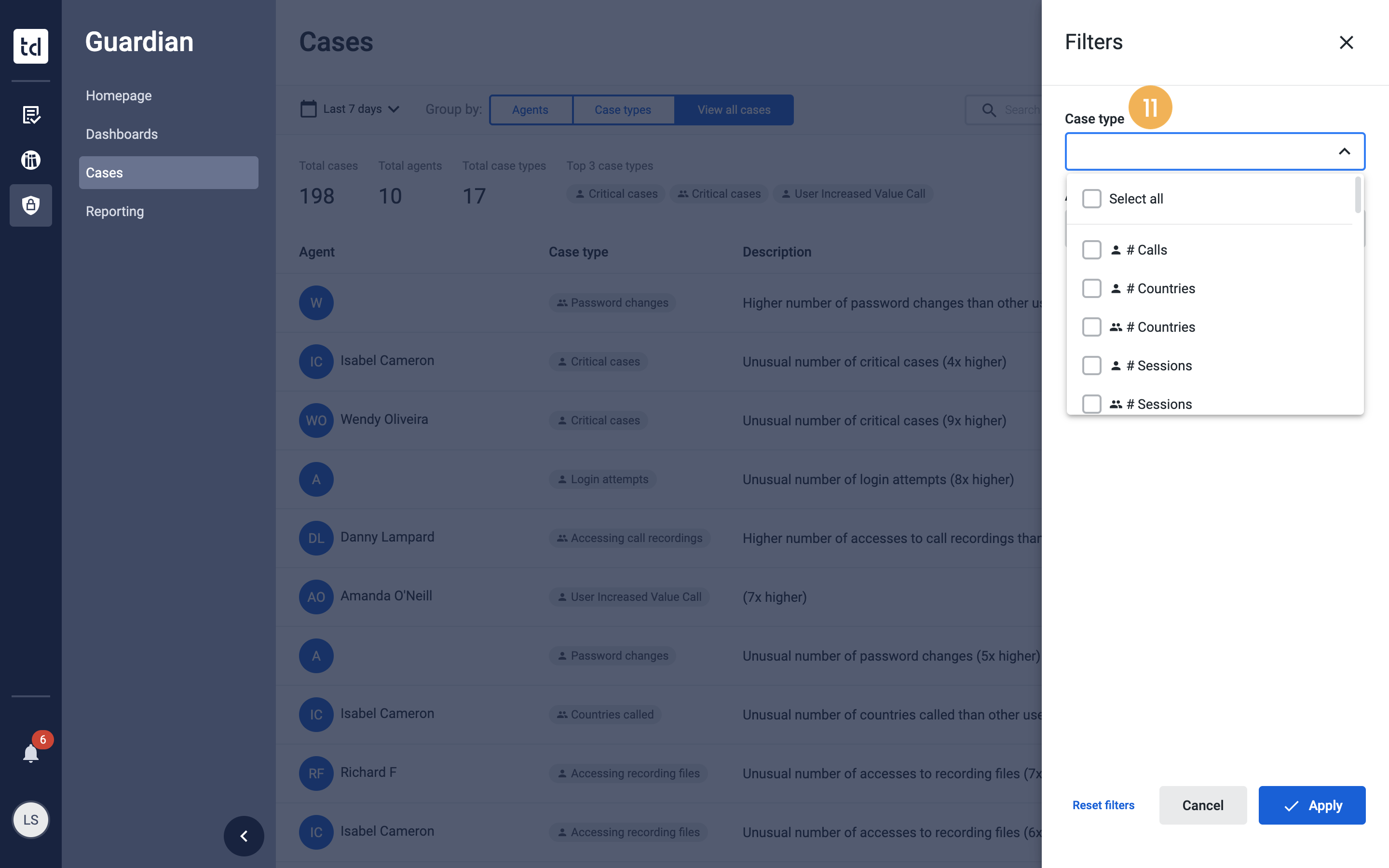 9. In "Case type" [11] you can select in one-click all Talkdesk Guardian case types, or you can filter results by selecting one or more case types.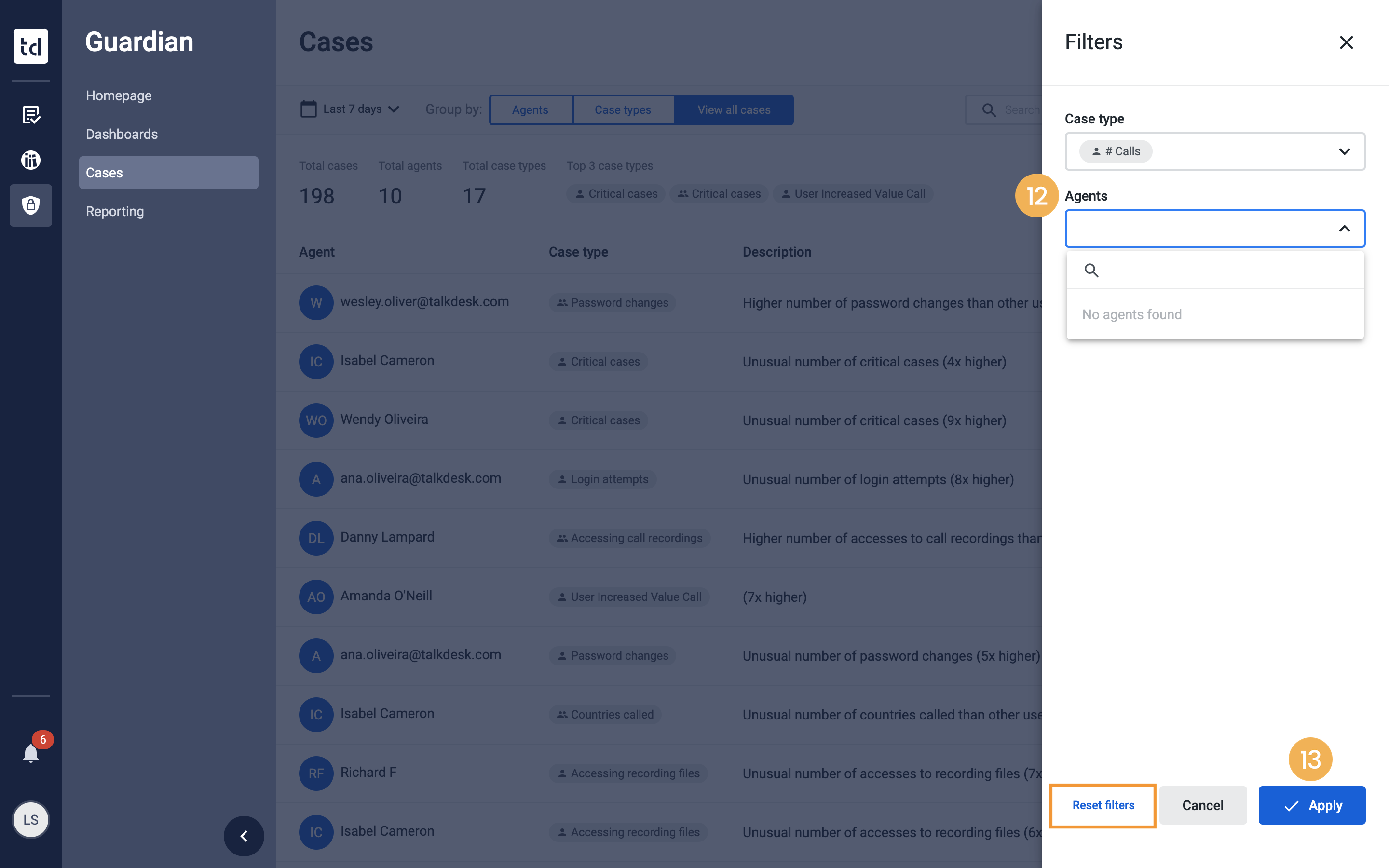 10. Below, you will find the "Agents" [12] search field, where you can search by agent name.
Note: It is mandatory to have a minimum of three characters to perform the search.
You can click on Reset filters if you wish to redefine your search parameters.
11. Select Apply [13].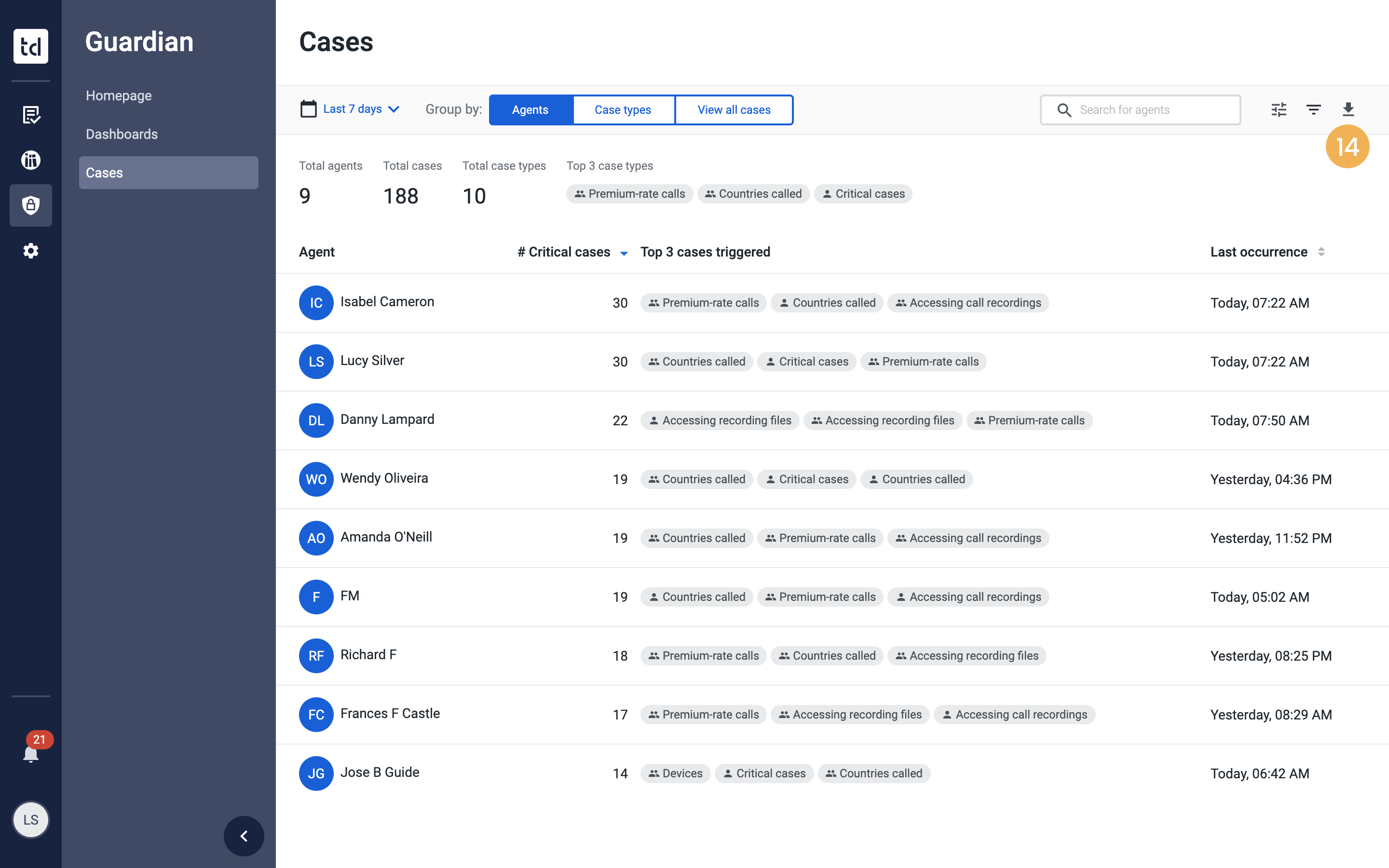 12. If you click on the drop-down arrow [14] you can export to a CSV file the data, whether you select Agents, Case types, or View all cases.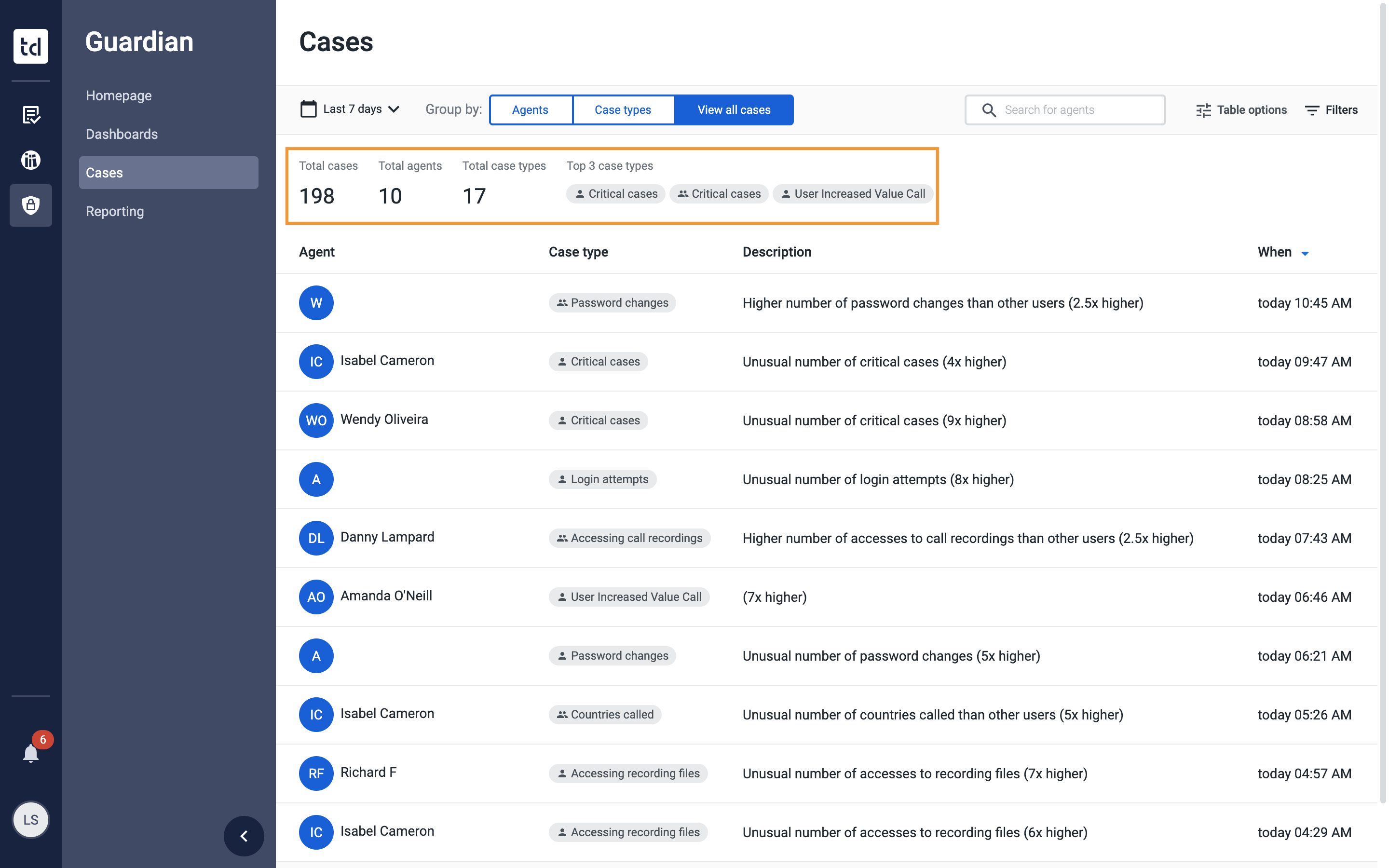 On the main page, you can see the number of "Total agents", "Total cases", "Total case types", and the three more frequent case types, according to the search criteria you applied.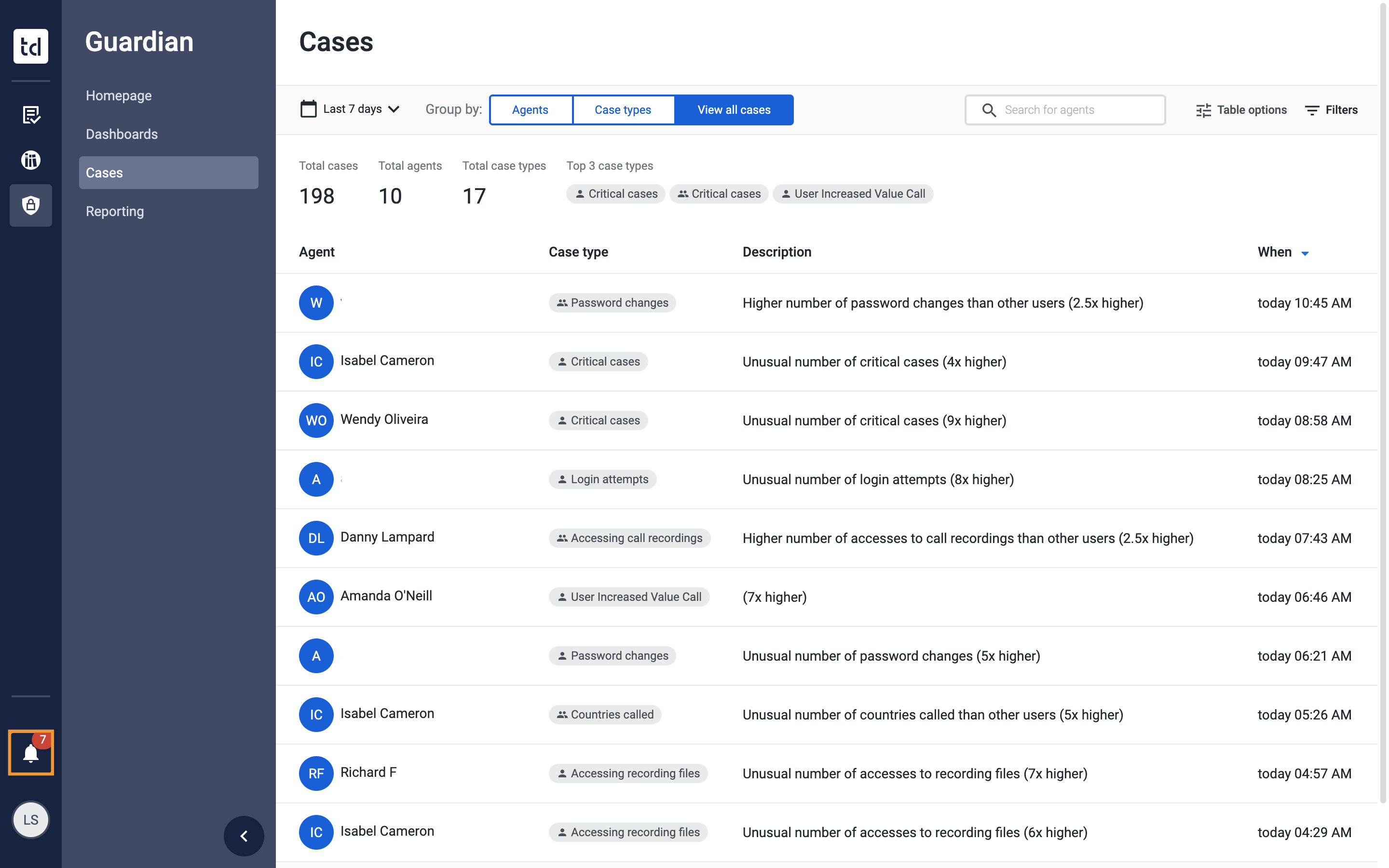 Whenever there are alterations, you will be informed through push notifications: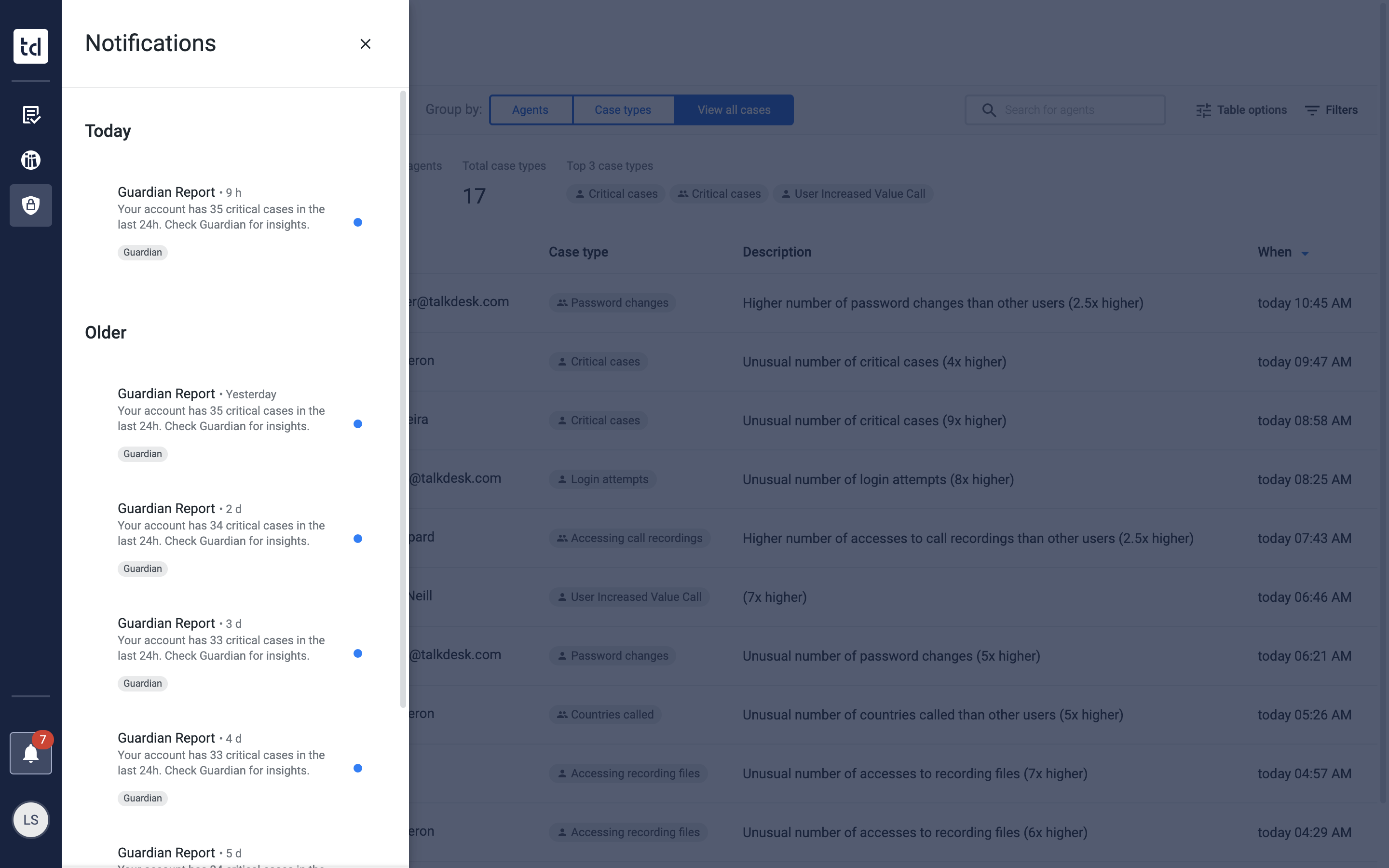 If you click on the bell icon, in the bottom left corner, any new notifications will be shown on a pop-up menu. Every 24 hours the system will generate a report.