You can start exploring all the Talkdesk Guardian™ functionalities, such as "Users", by following these steps: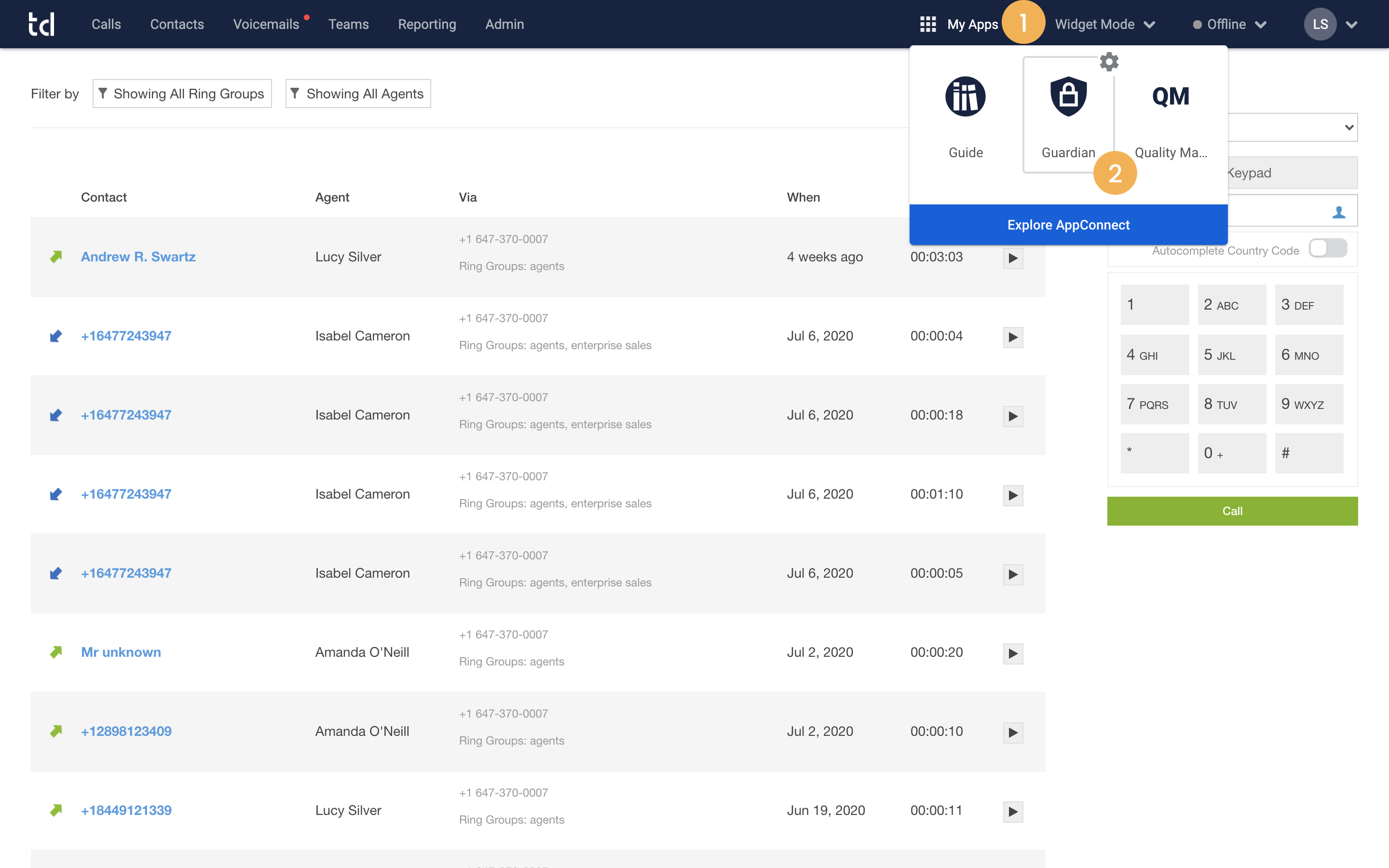 1. Log in to your Talkdesk account as Admin.
2. Click on My Apps [1].
3. On the pop-up screen, select Guardian [2].
A new window will appear, and you will be redirected to Guardian's "Overview".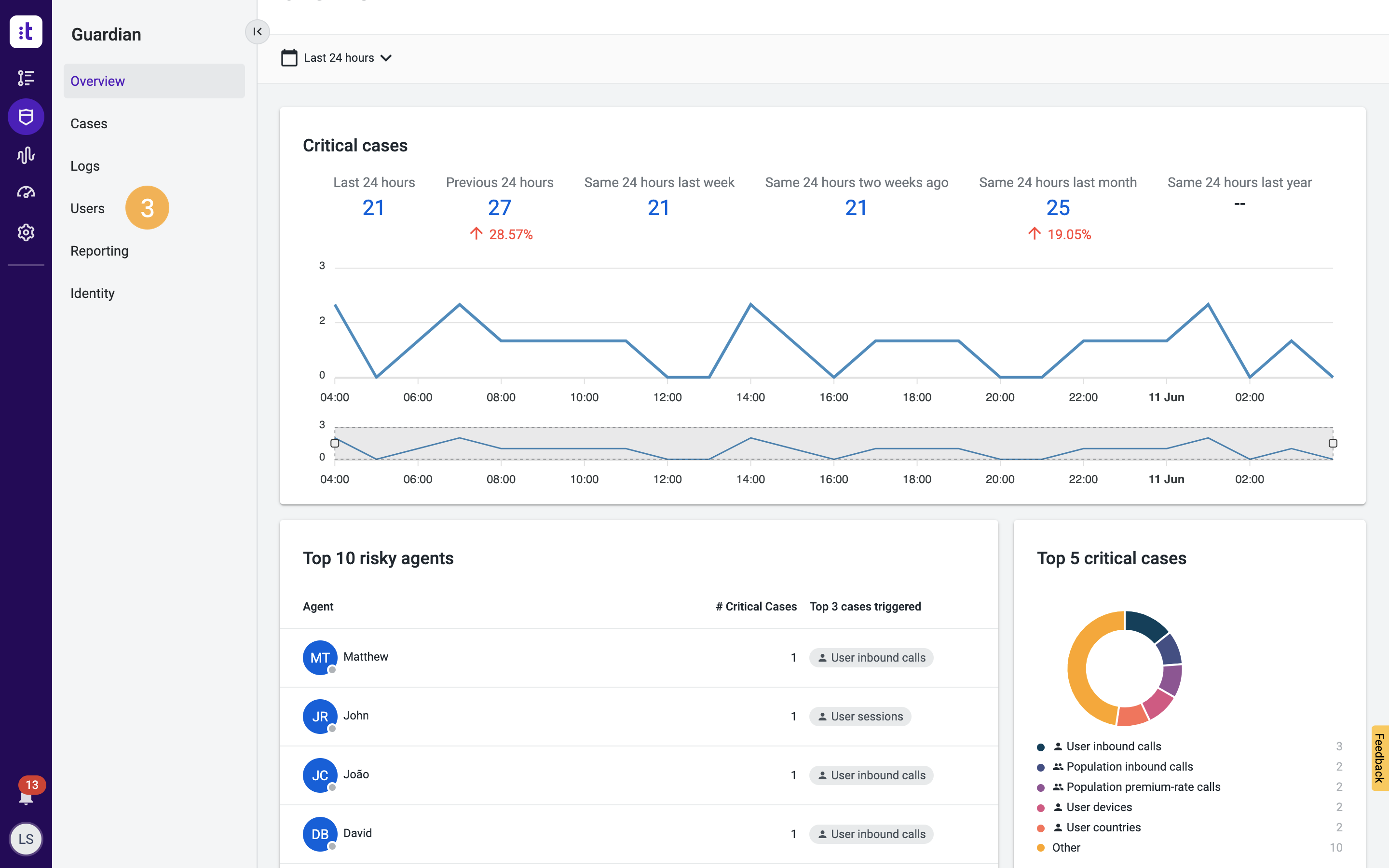 4. Choose Users [3].
On the "Users" page you will be briefed on specific information on the agents: who may be the riskier, what are their roles, and their ring groups, among other information.
You will see the following information: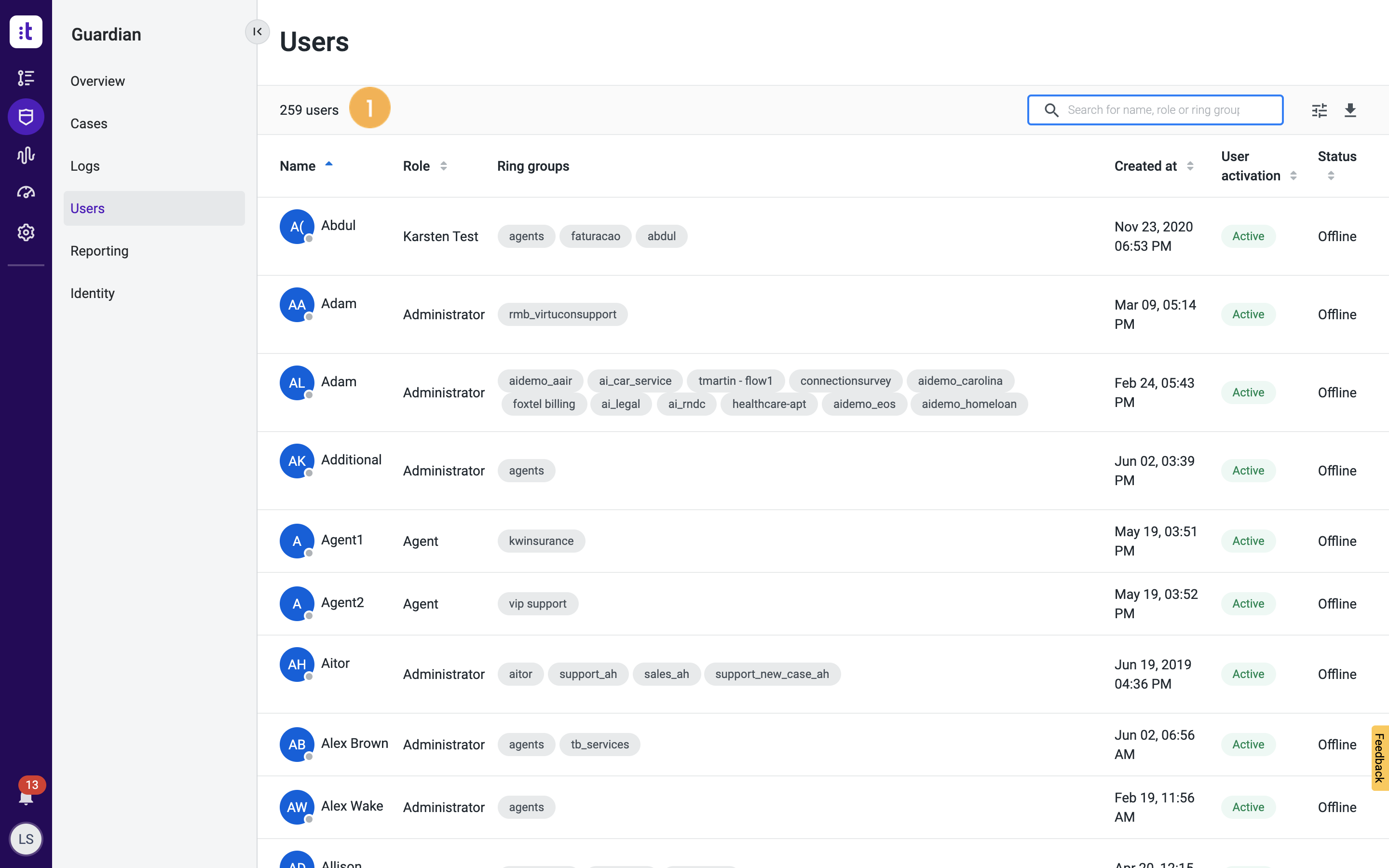 1. In the top left corner, you can see the total number of users [1] in the account.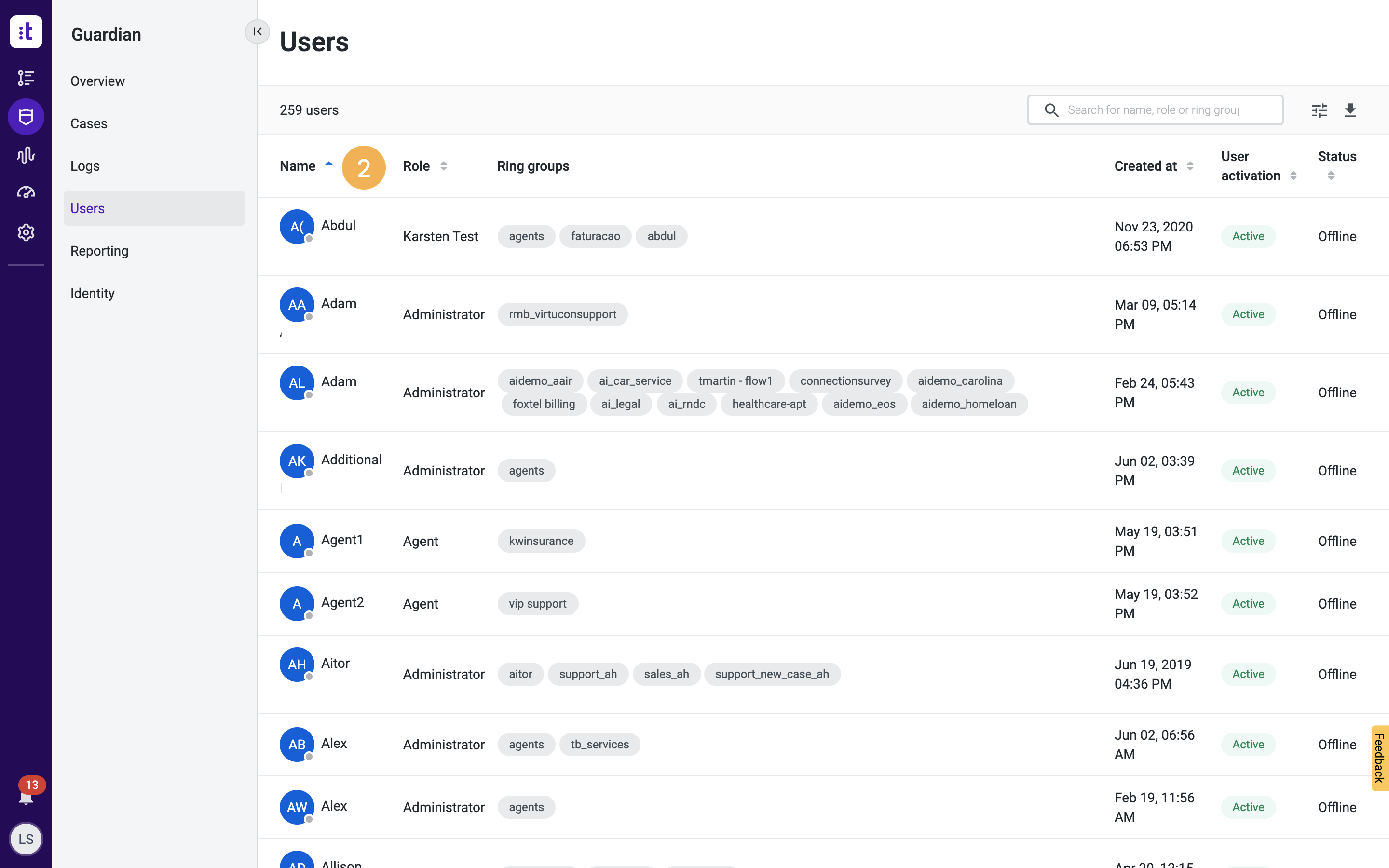 2. The first column displays the name of the users [2], in chronological order.
Tip: You can invert this order by clicking on Name.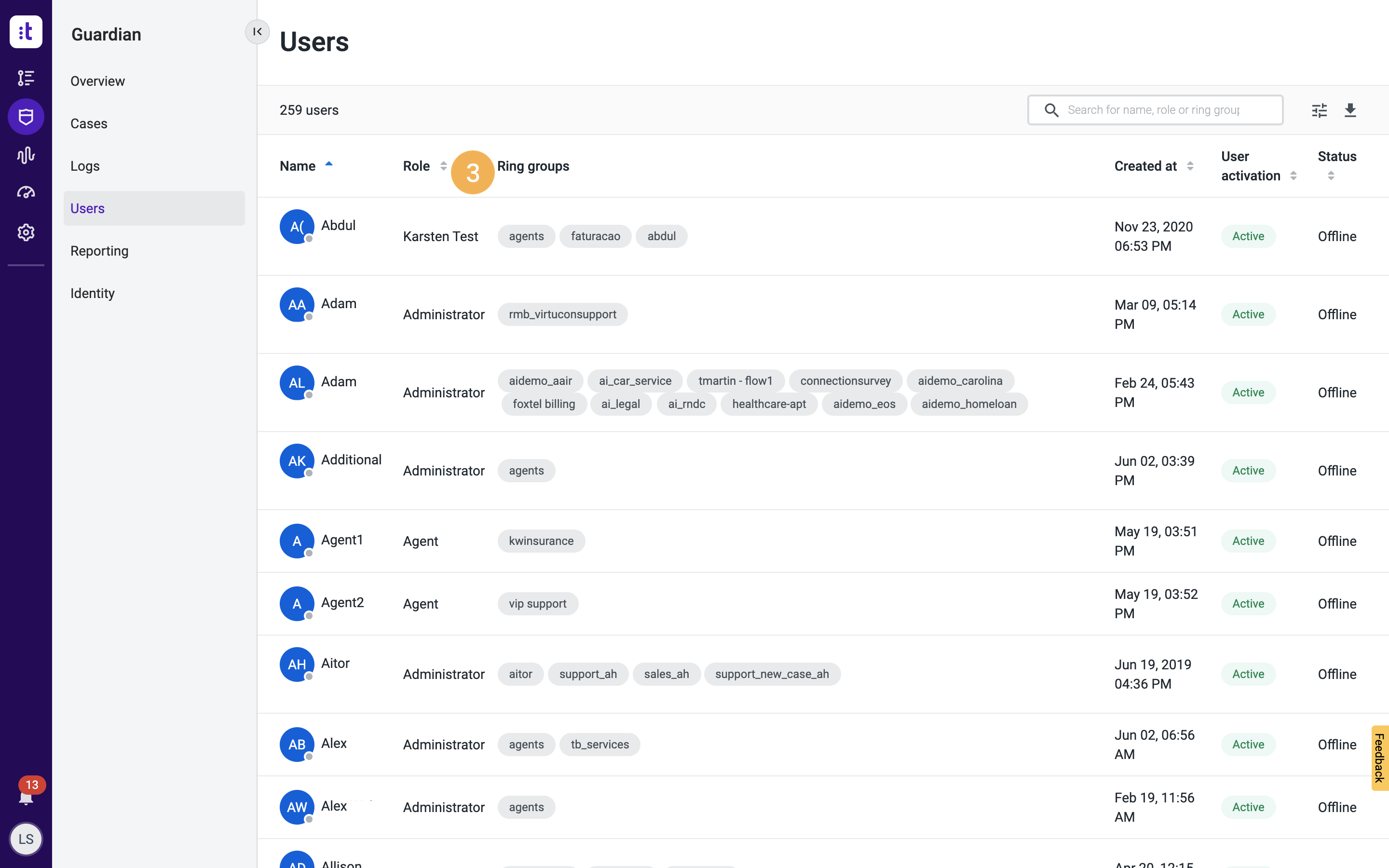 3. Secondly, you can see the Role [3] of each user. Like in the Name column, entries are ordered chronologically, but you can rearrange them by selecting Role.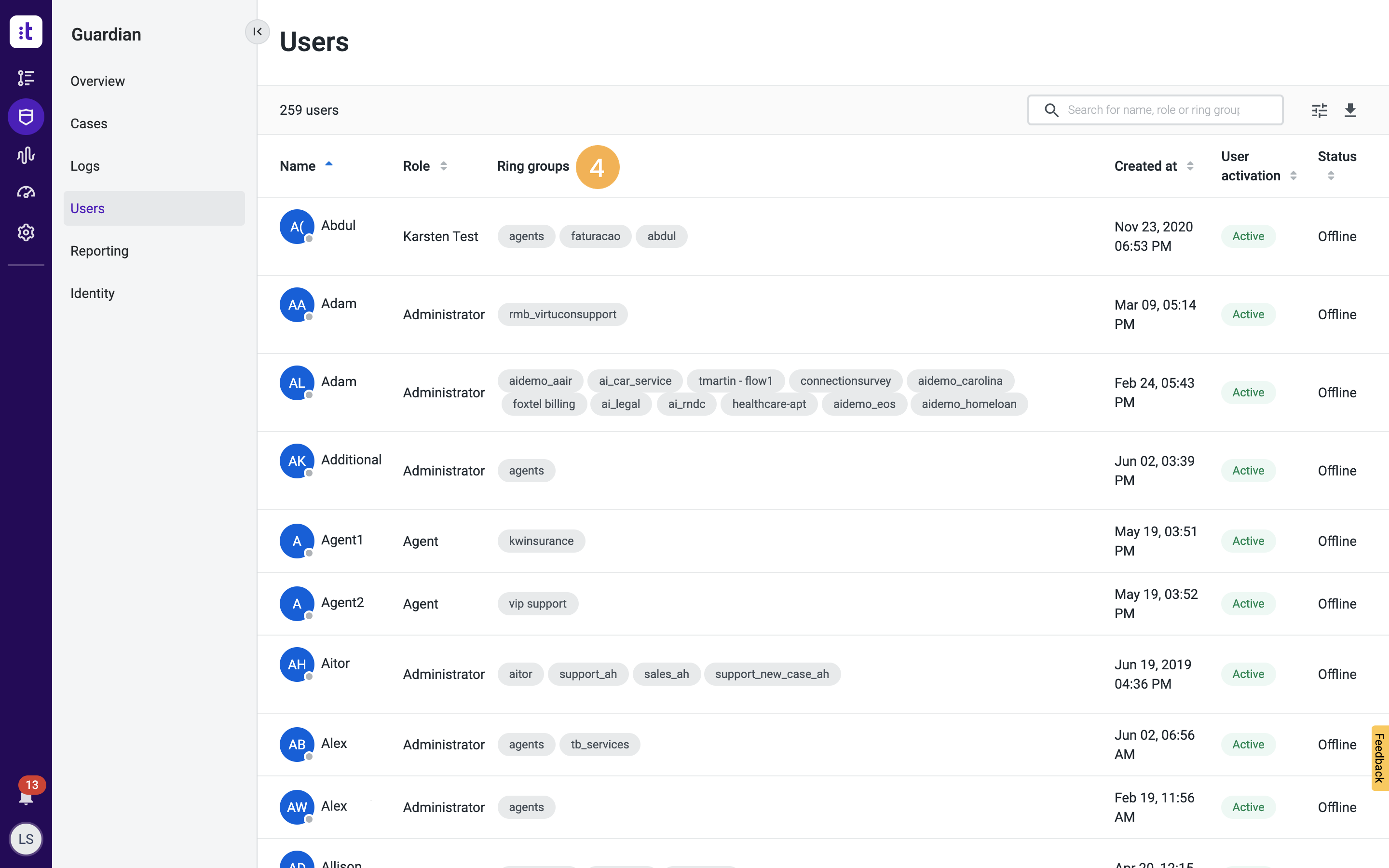 4. In this tab, you can see the "Ring groups" [4] related to the users.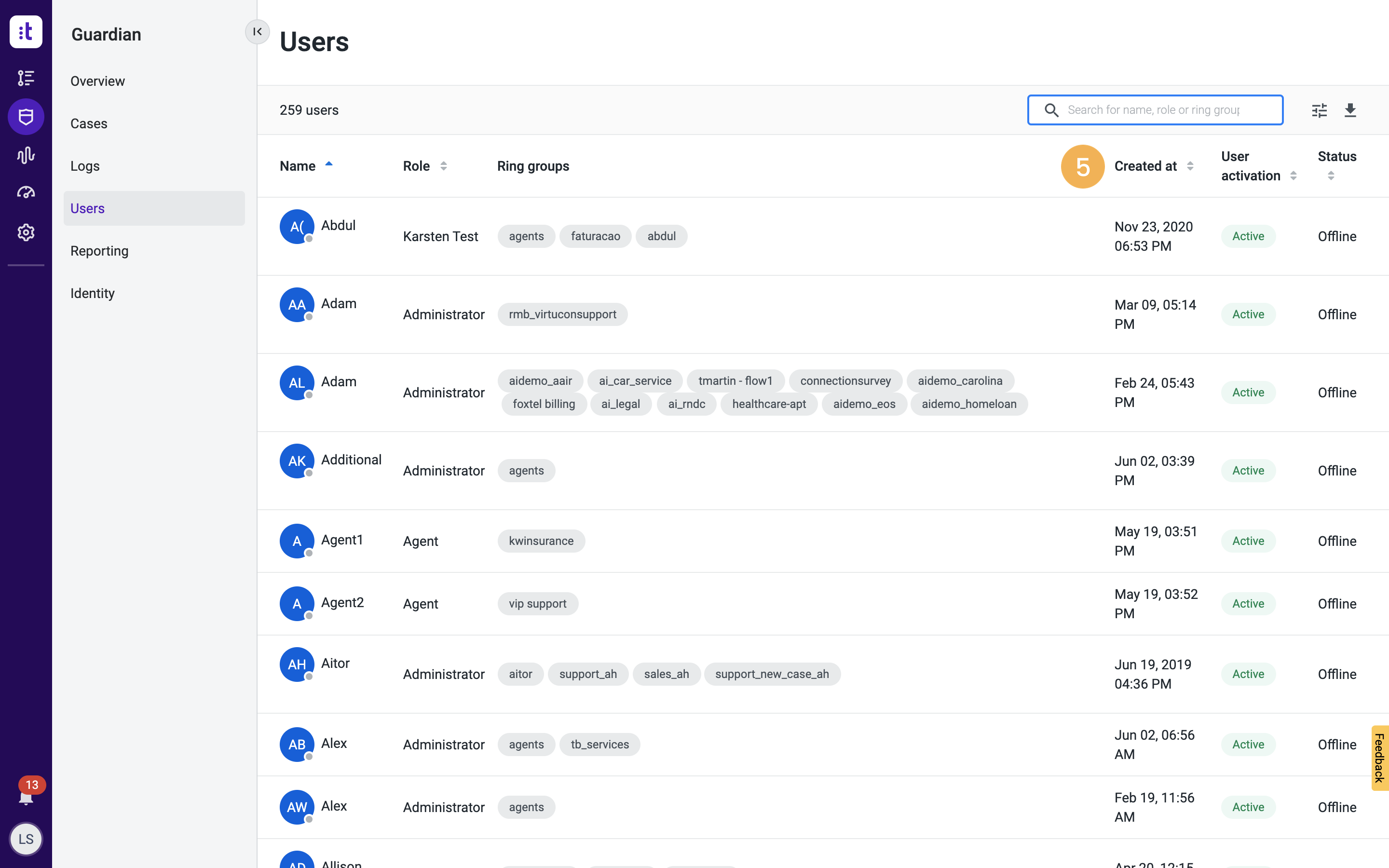 5. Created at [5] shows the exact date (day, month, year, and time) when the agent's account was created.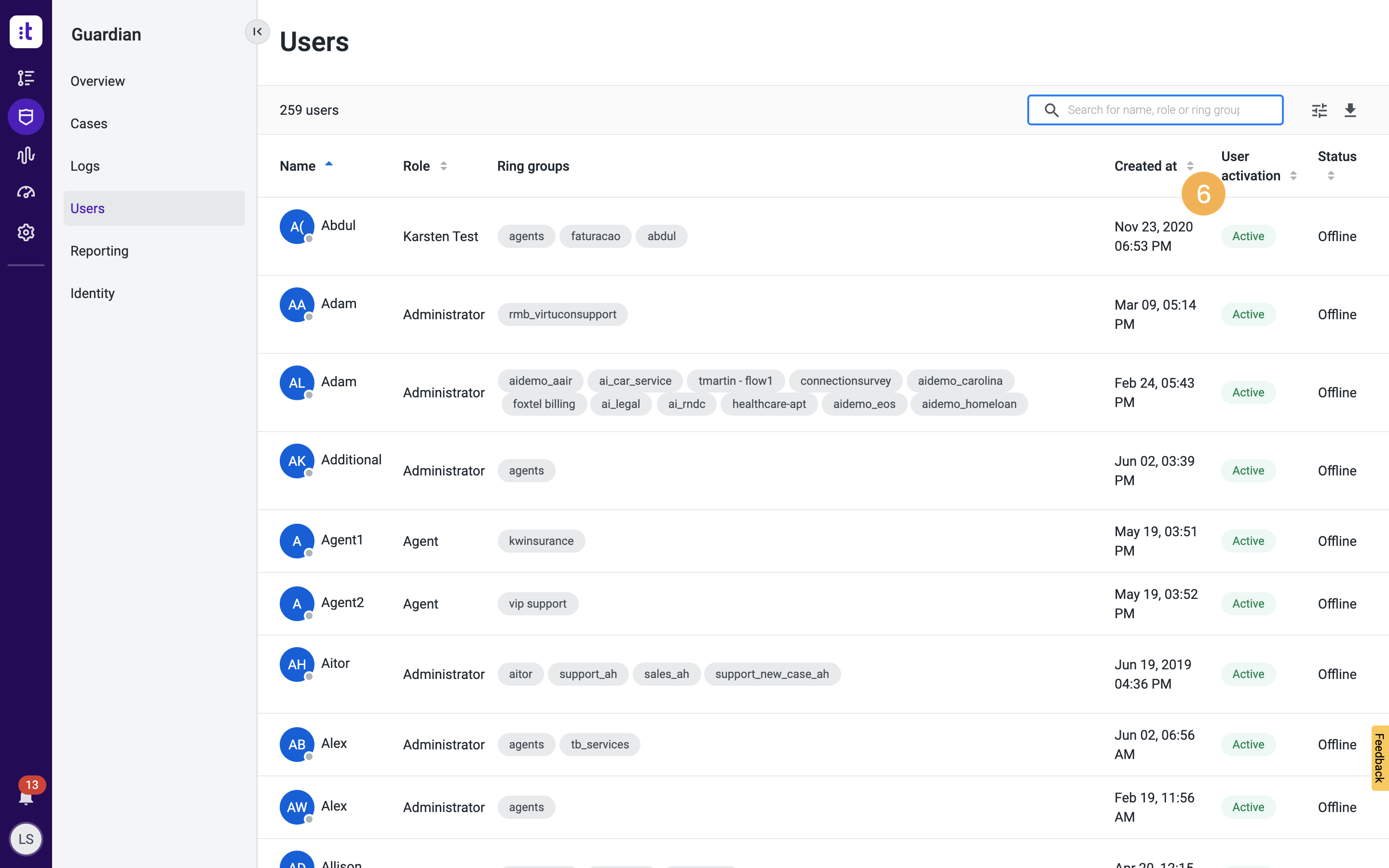 6. User activation [6] shows the user's account current status.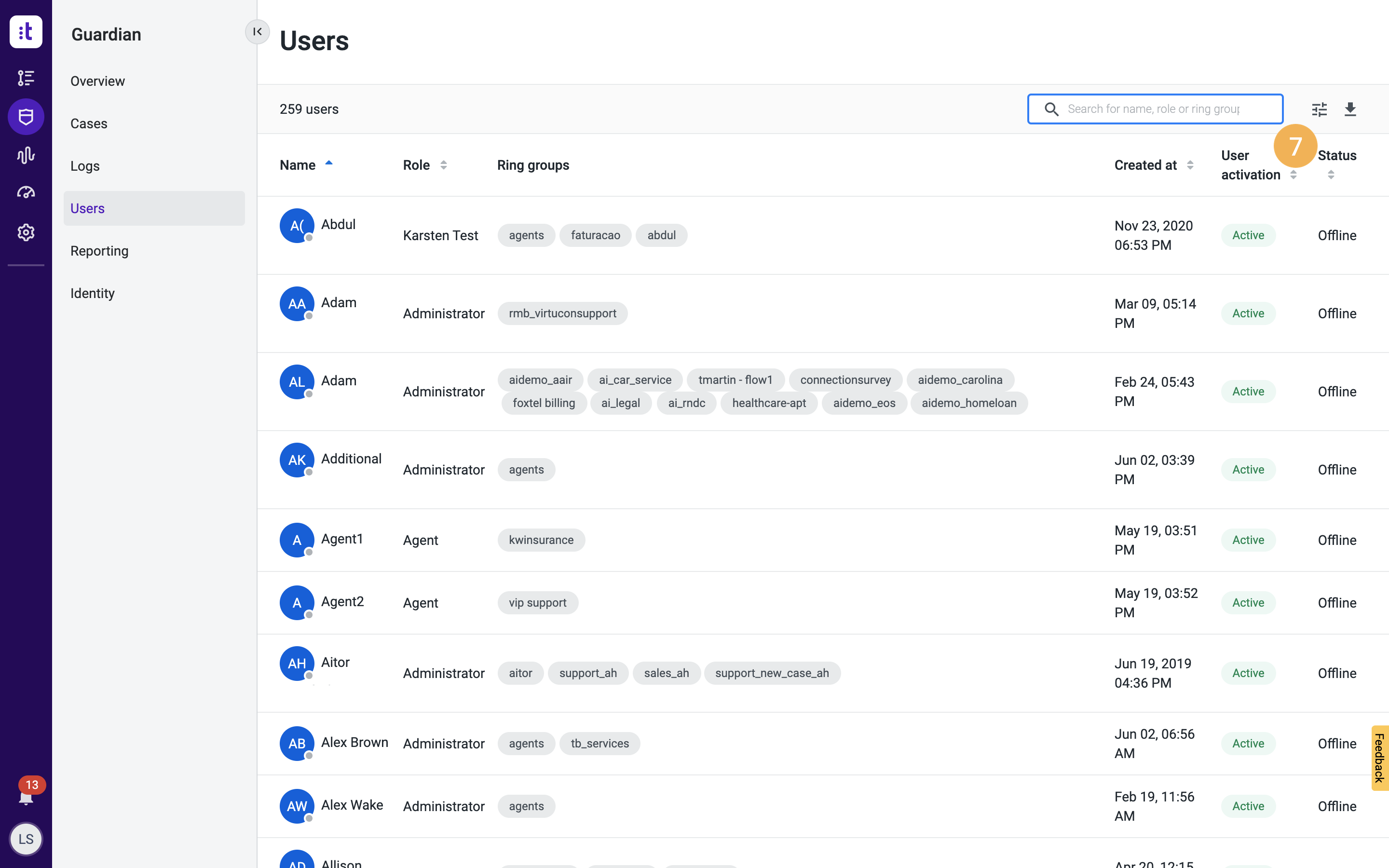 Status [7]

allows you to know the user status, e.g., "Offline", "Available", "Away", among others. This information matches the colored circle, on the right side of the agent's initials.
Note: If your agent is "Offline", as in this example, the icon will be gray. On the other hand, if the agent is "Available", the icon color will be green.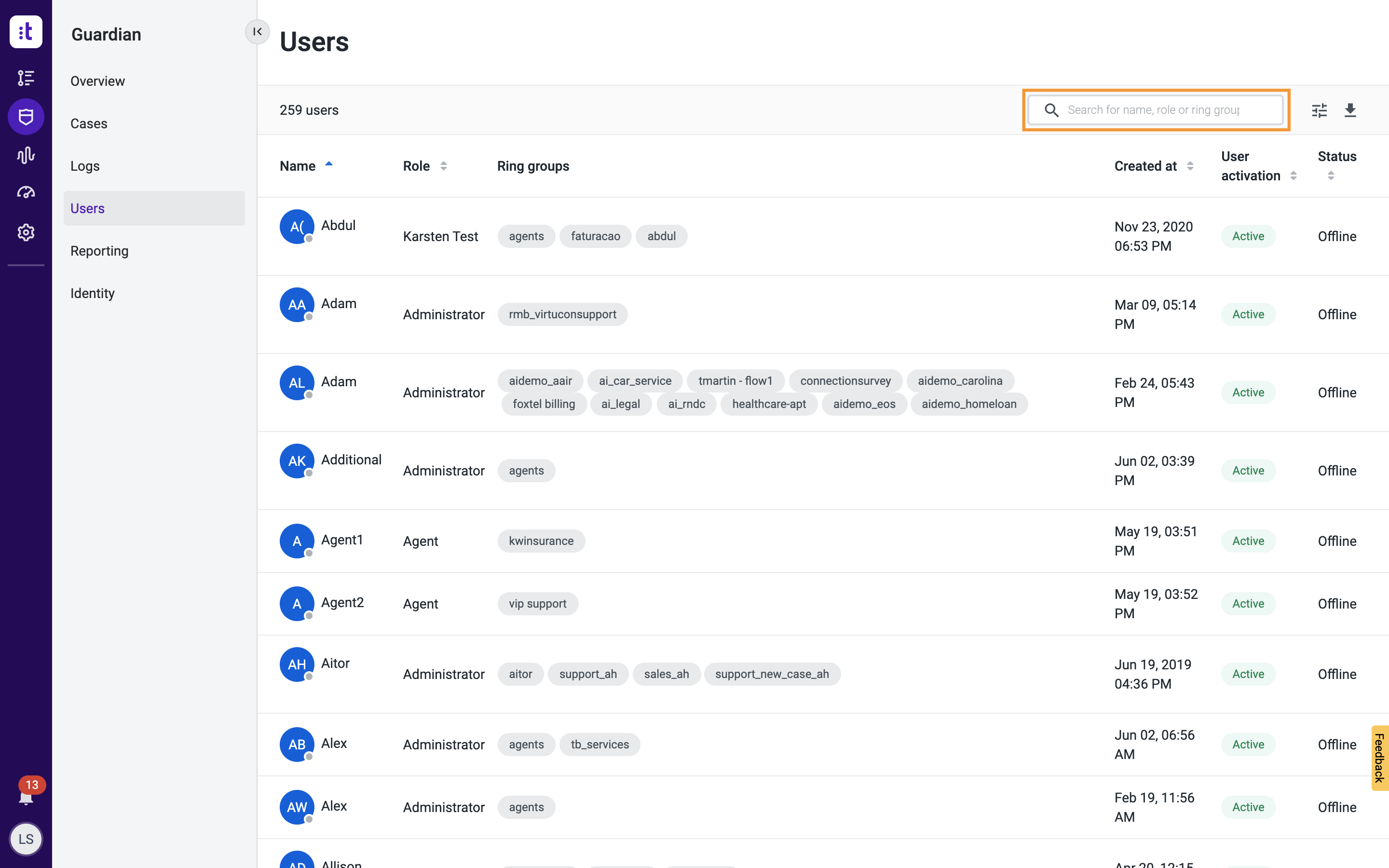 8. To get more specific information, you can use the search bar, in the top right side.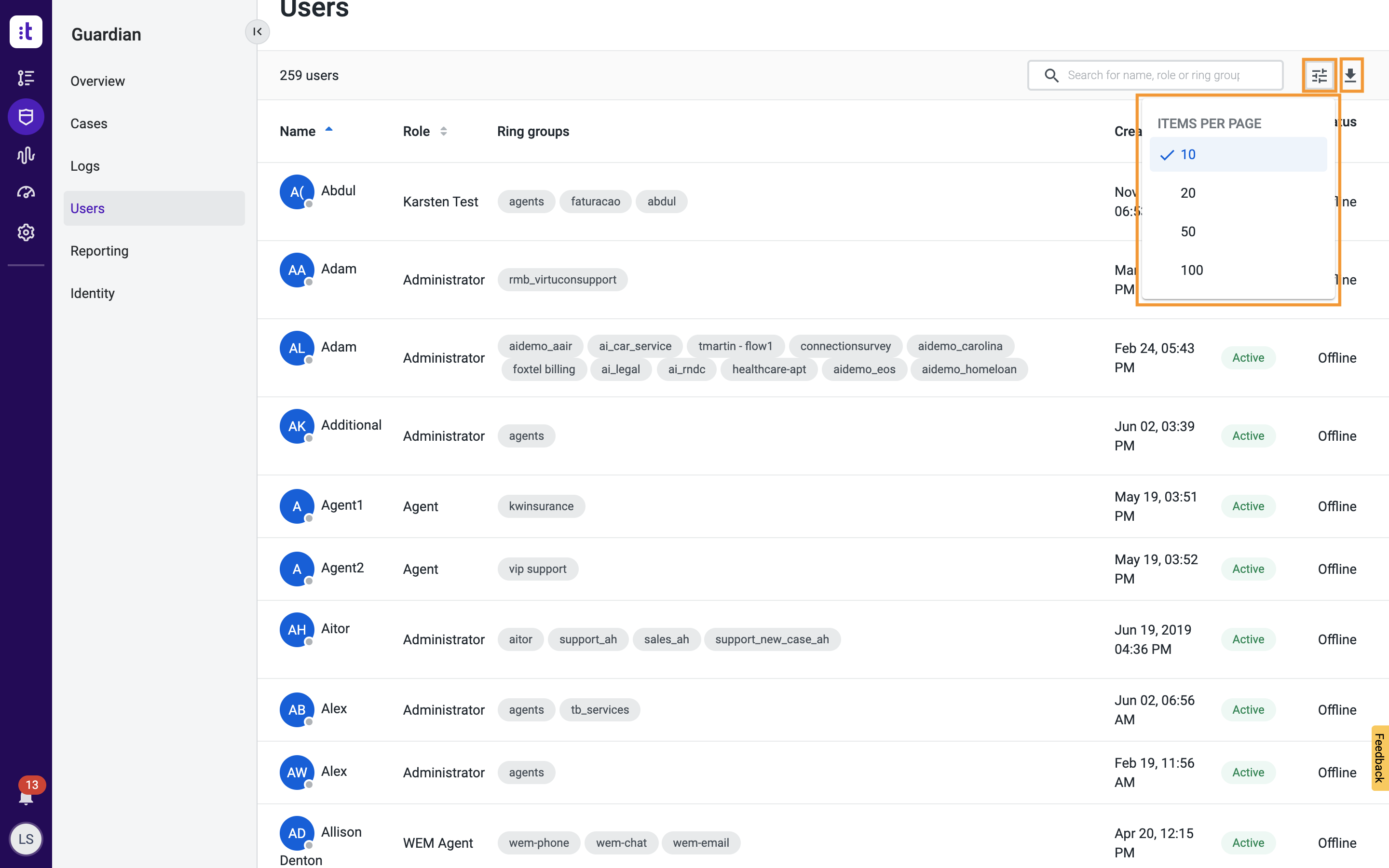 9. By clicking on the "Table options" icon, in the top right corner, you have the option to select how many items you want to see per page. Right next to it, you'll see the "Download" icon, allowing you to transfer the filtered data to your computer.