Talkdesk® Quality Management™ (QM) allows you to build evaluation forms that can be customized to better suit your needs.
Note: If you wish to install the QM app, please contact your Customer Success Manager.
To learn how to create forms, please follow the steps below: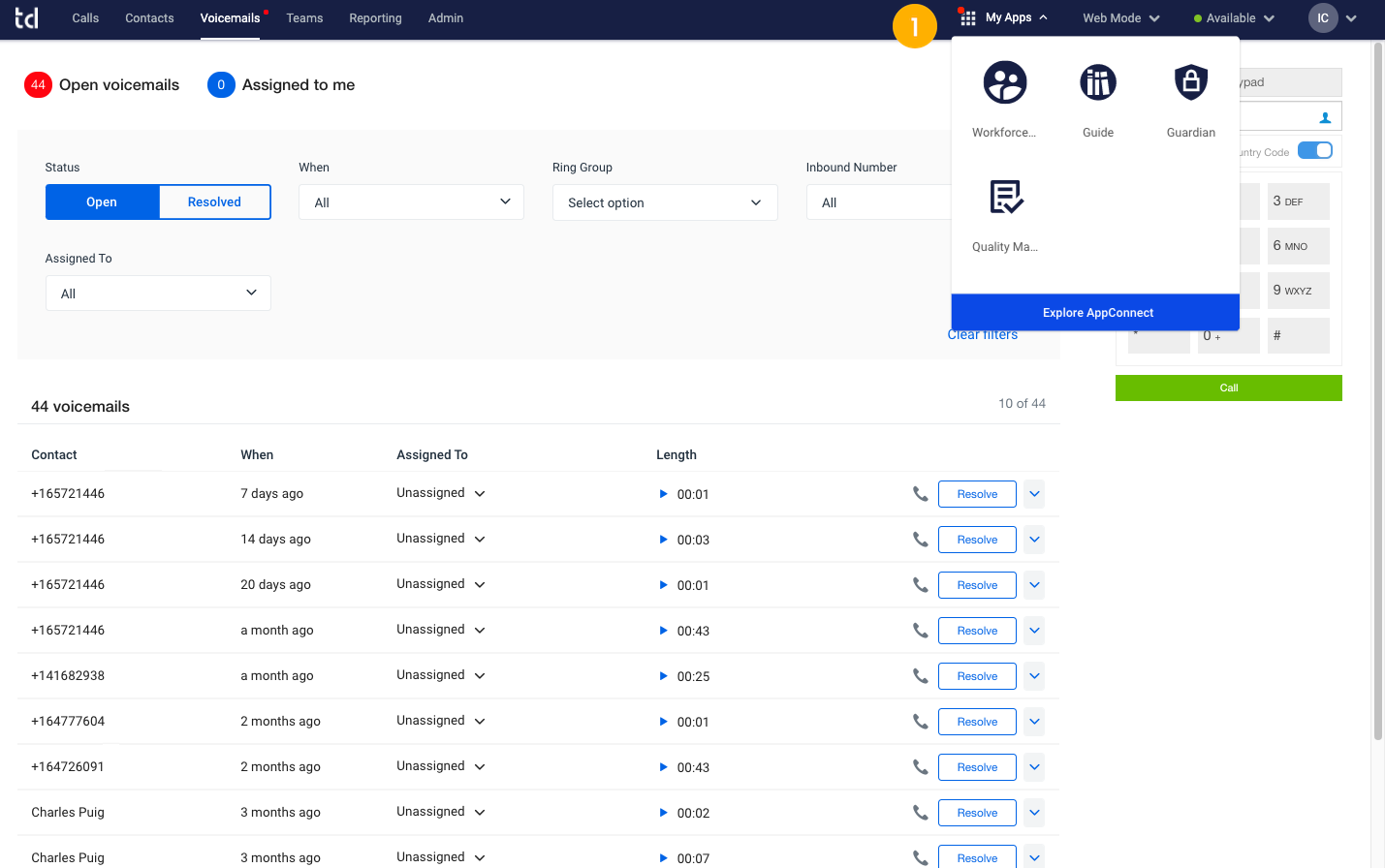 Open Quality Management by going to My Apps [1].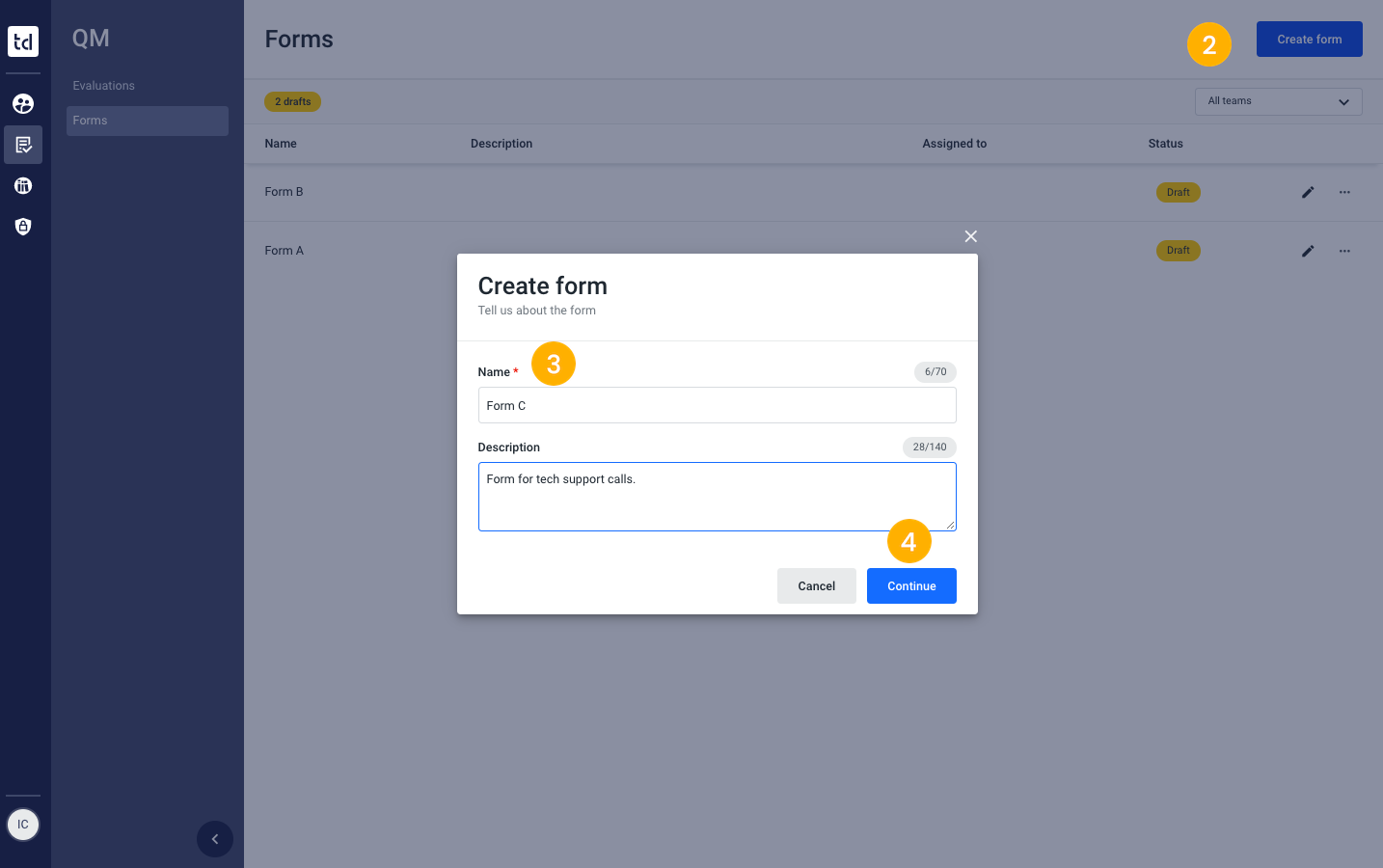 Go to Forms and select Create form [2].
Give it a name and a description [3]. The description is optional.
Click Continue [4].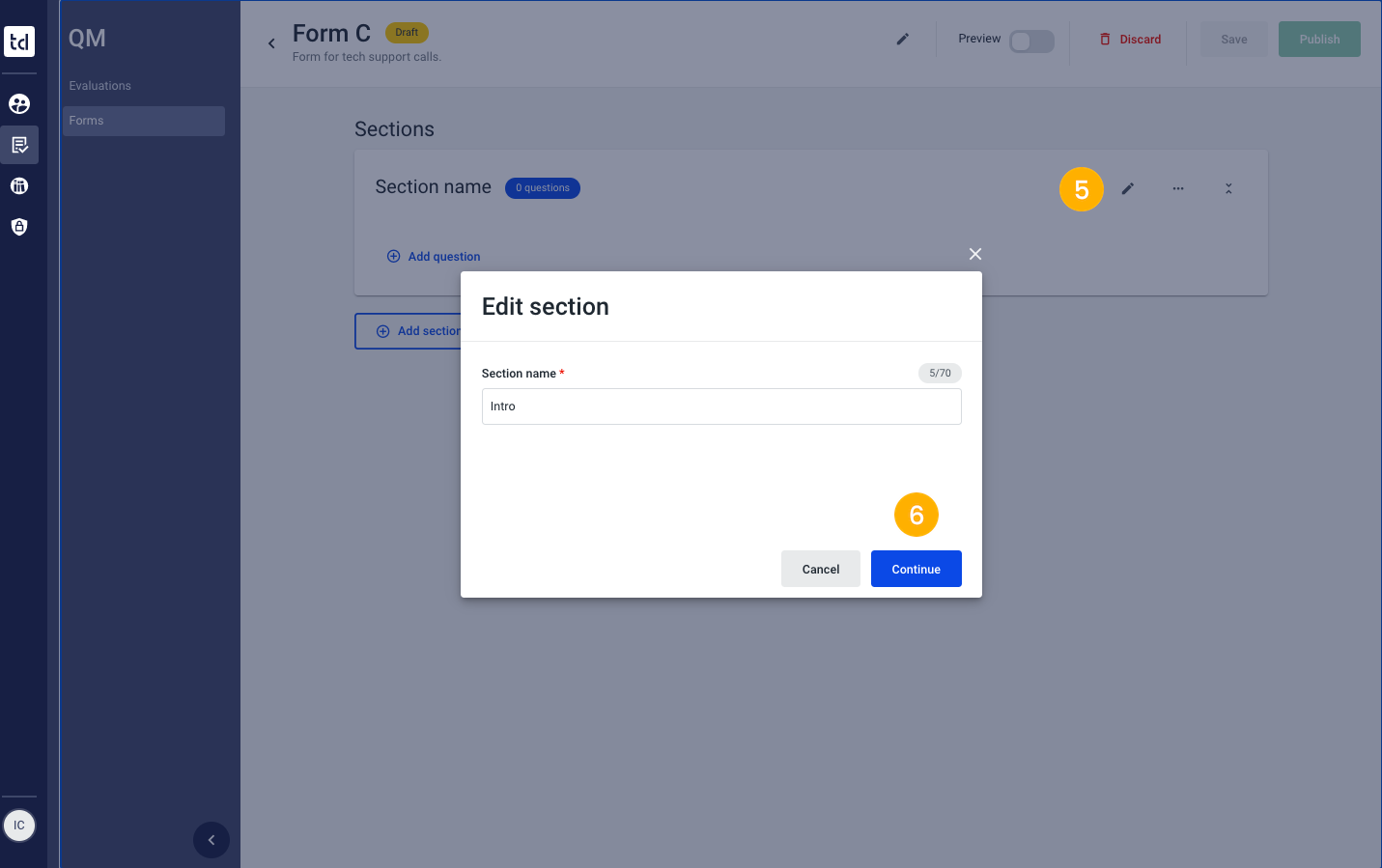 Click the pencil icon to edit the "Section name" [5].
Hit Continue [6] to save your changes.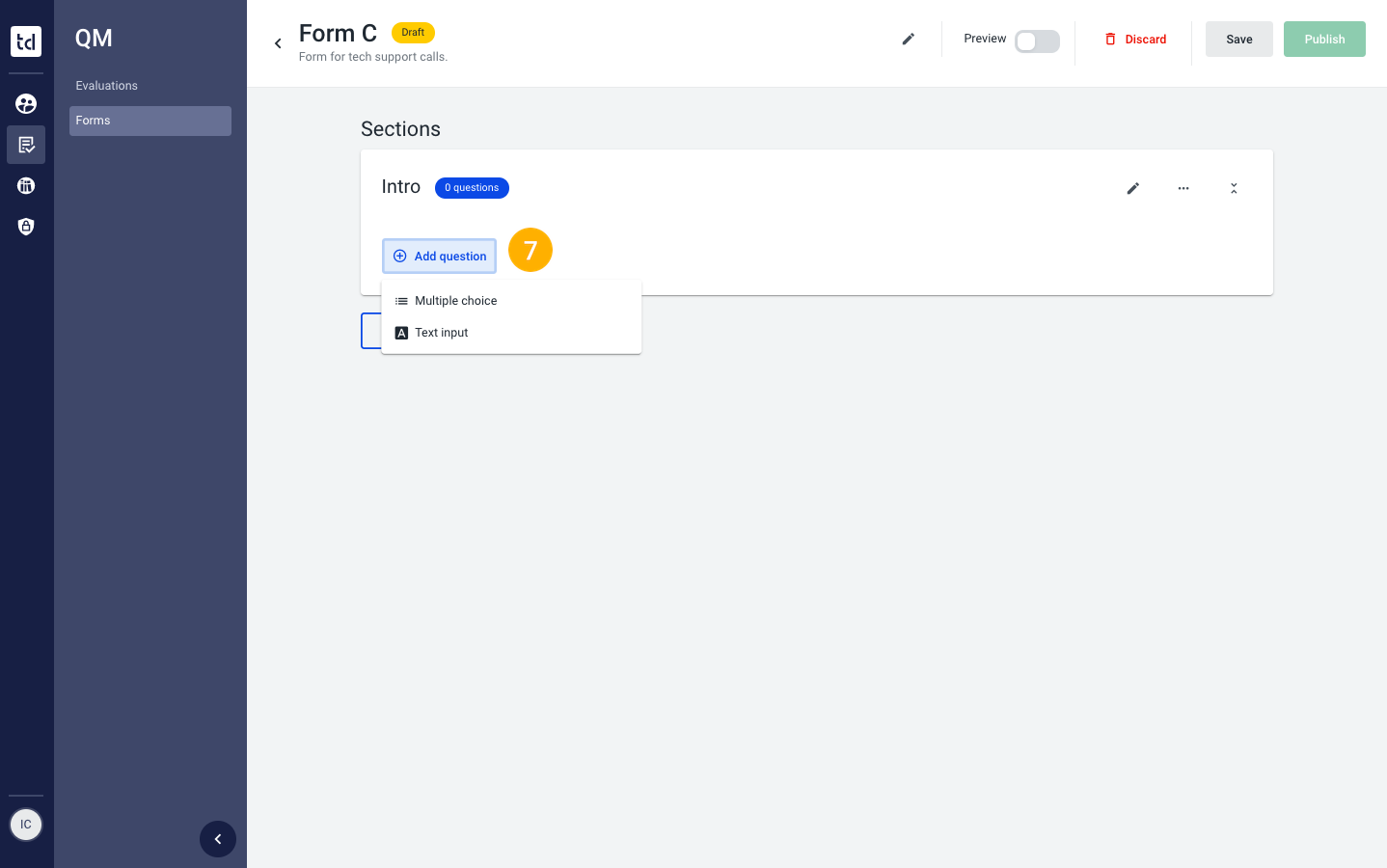 Click Add question [7], and select the type of question: Multiple choice or Text input.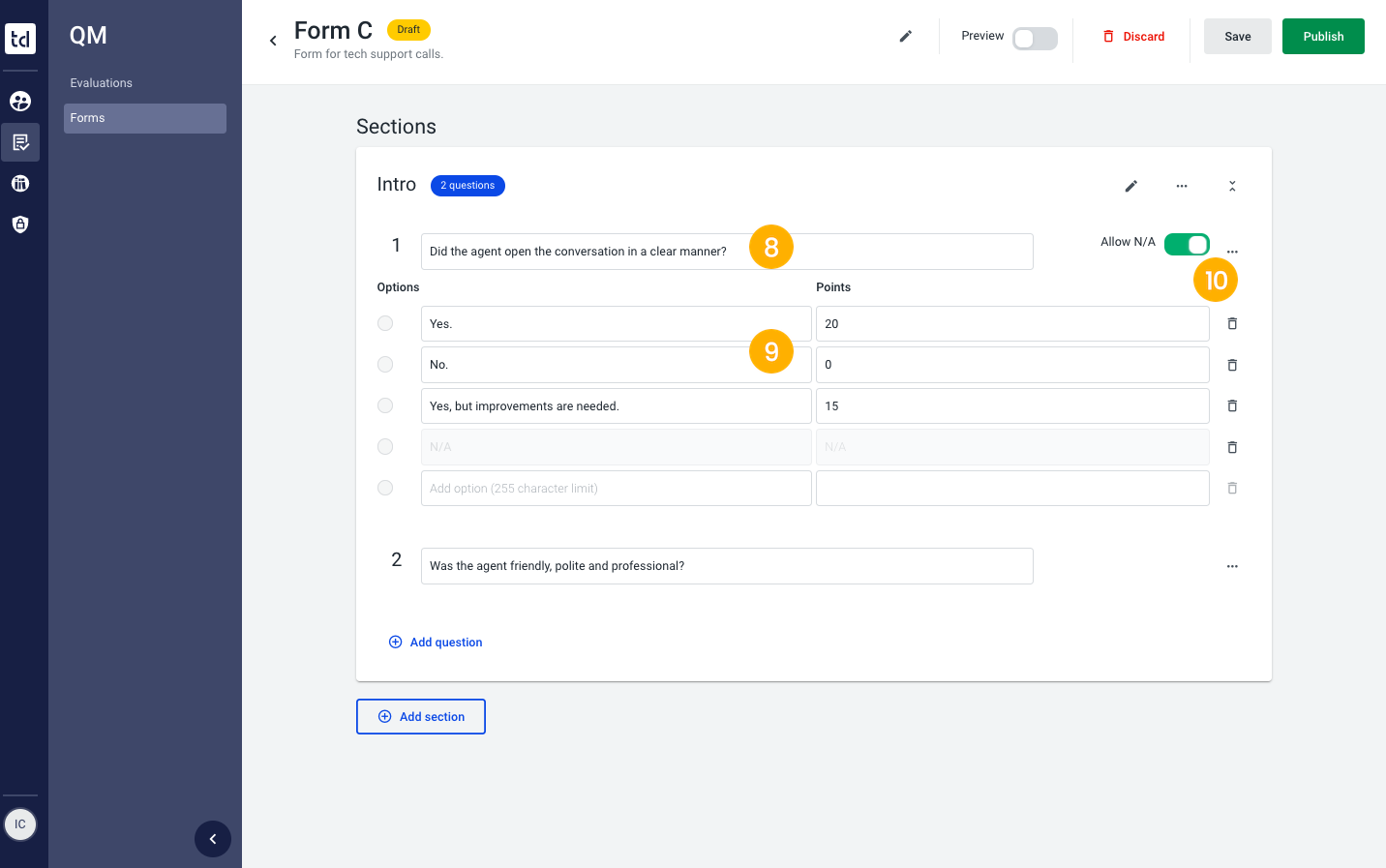 Note: In the example shown above, question 1 is "Multiple choice" and question 2 is "Text input".
Type in the question's text [8].
Add as many answer options as you would like, by typing in the response text. You can also add the number of points assigned to each answer option [9].
If you enable "Allow N/A" [10], the "N/A" answer option will appear in the evaluation and, if it gets selected, the question will be excluded from the possible/achieved points.
To delete an answer option, simply click on the delete button.
Click Add question to add more questions to the same section.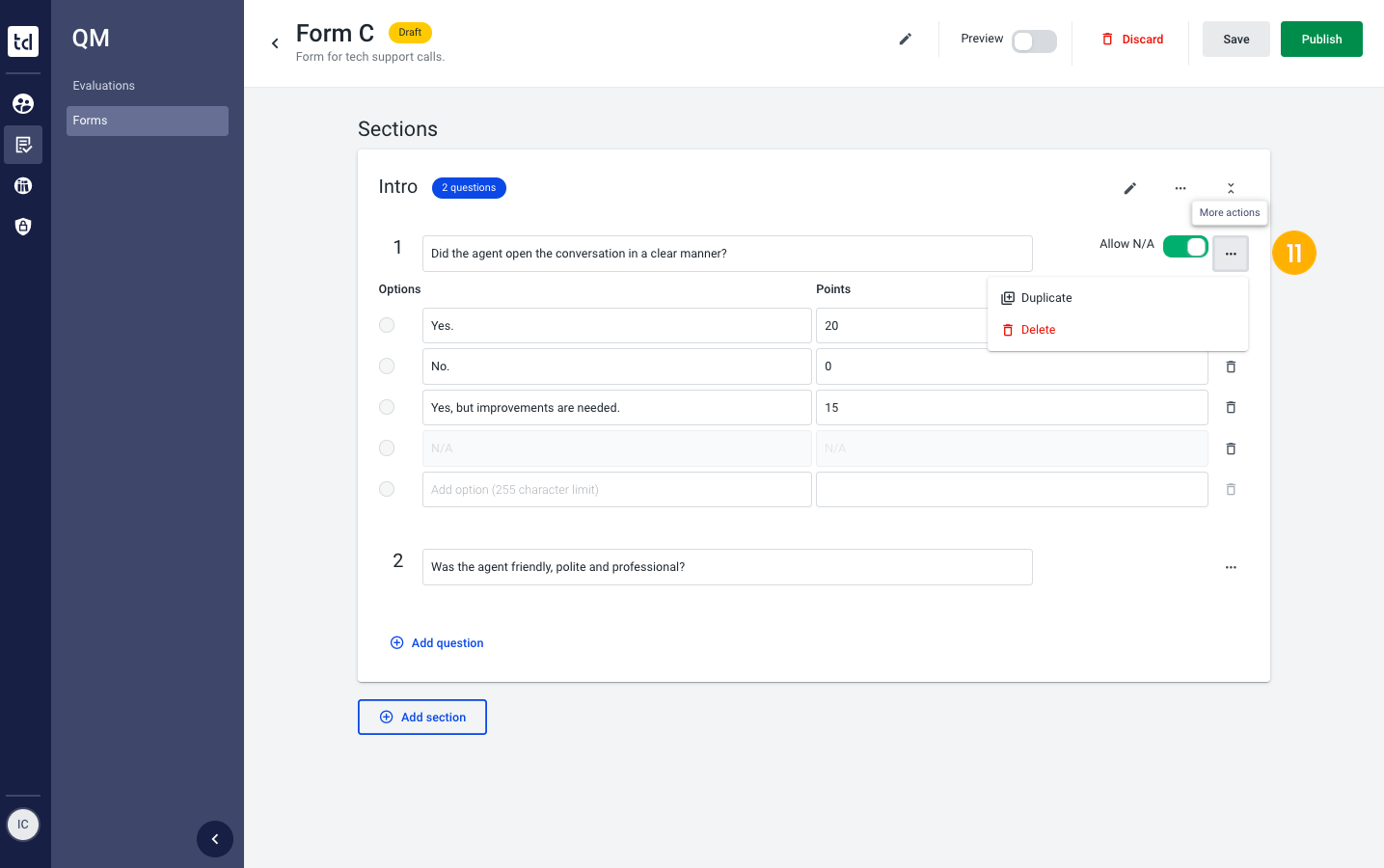 Click the "More actions" [11] button next to a question, to duplicate or delete it.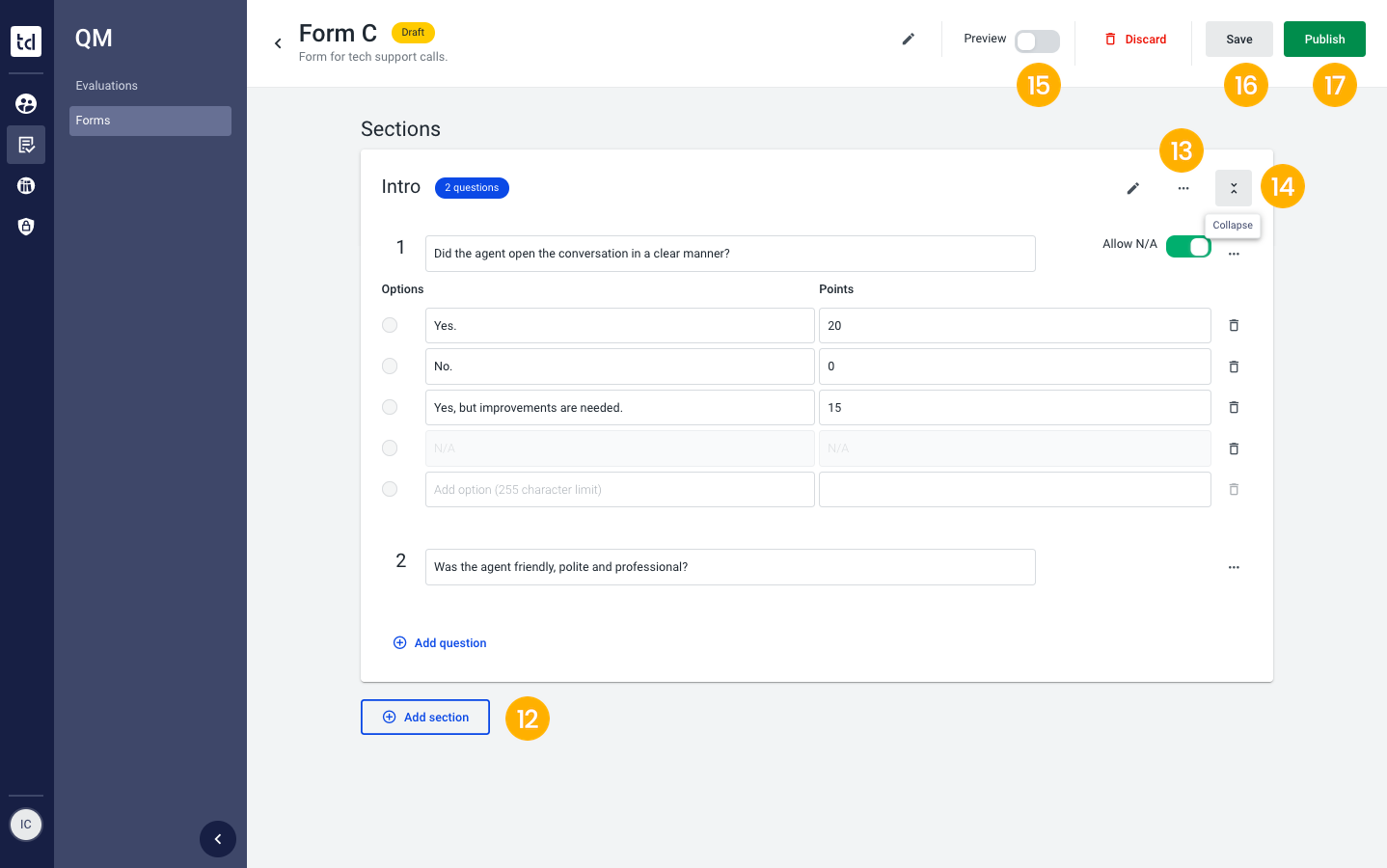 Choose Add section to add as many sections as you would like [12].
Click the "More actions" [13] button next to the section's name, to duplicate or delete the section.
You can also collapse or expand the section's content, which can be useful when there are several sections [14].
Preview your form at any time by toggling the "Preview" option on/off [15].
Click Save to save your changes and come back to the form editing later [16].
Once you are finished, and the form can be considered as finalized, simply click the Publish button [17]. This will make the form available to be used on an evaluation.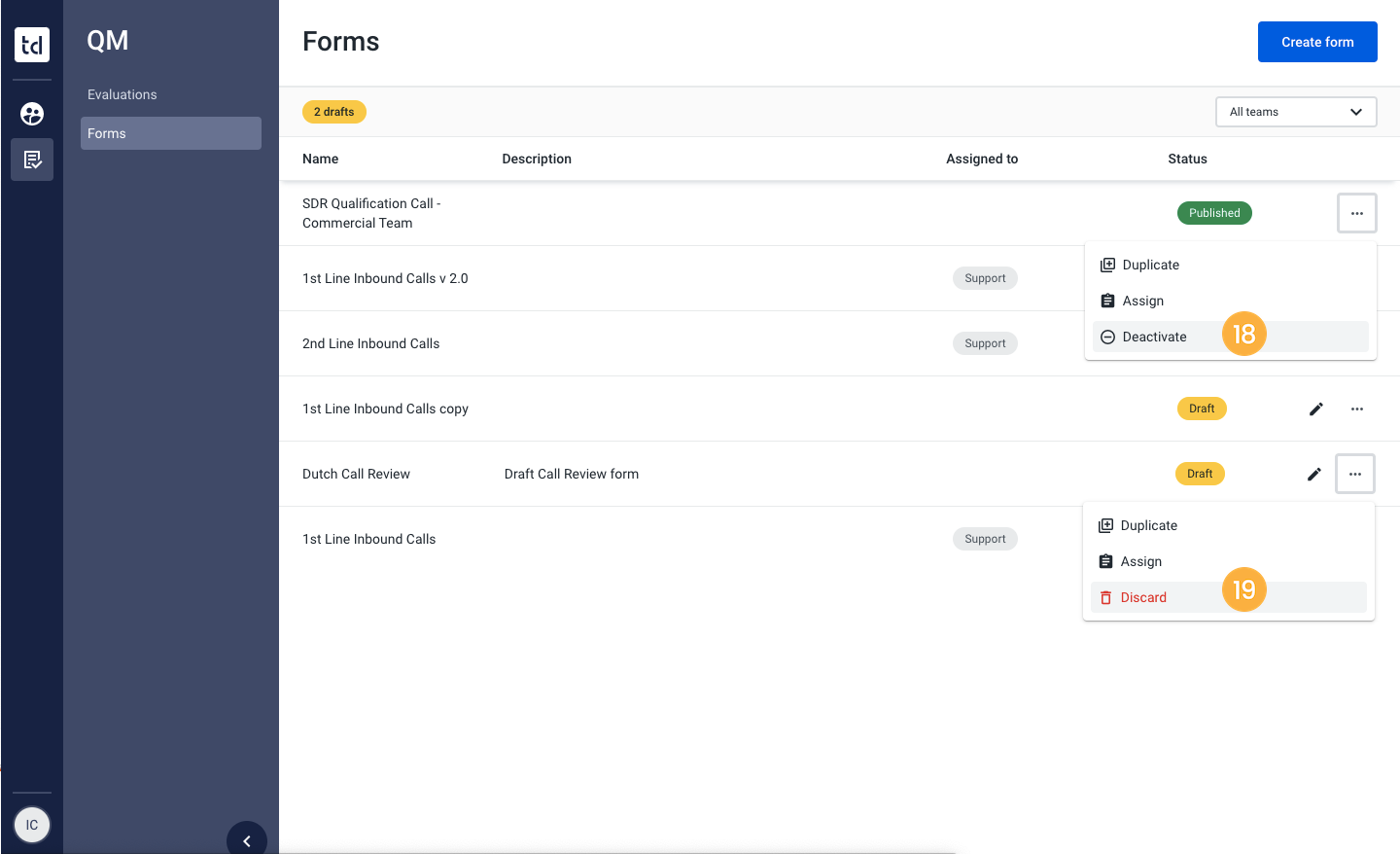 Published forms

cannot be edited

, but they can be deactivated [18]. This way, you can duplicate a form, make any desired changes, publish the new version, and deactivate the other form.
The forms in the "Draft" status are not visible during the evaluation process. You can delete these by clicking the Discard button [19].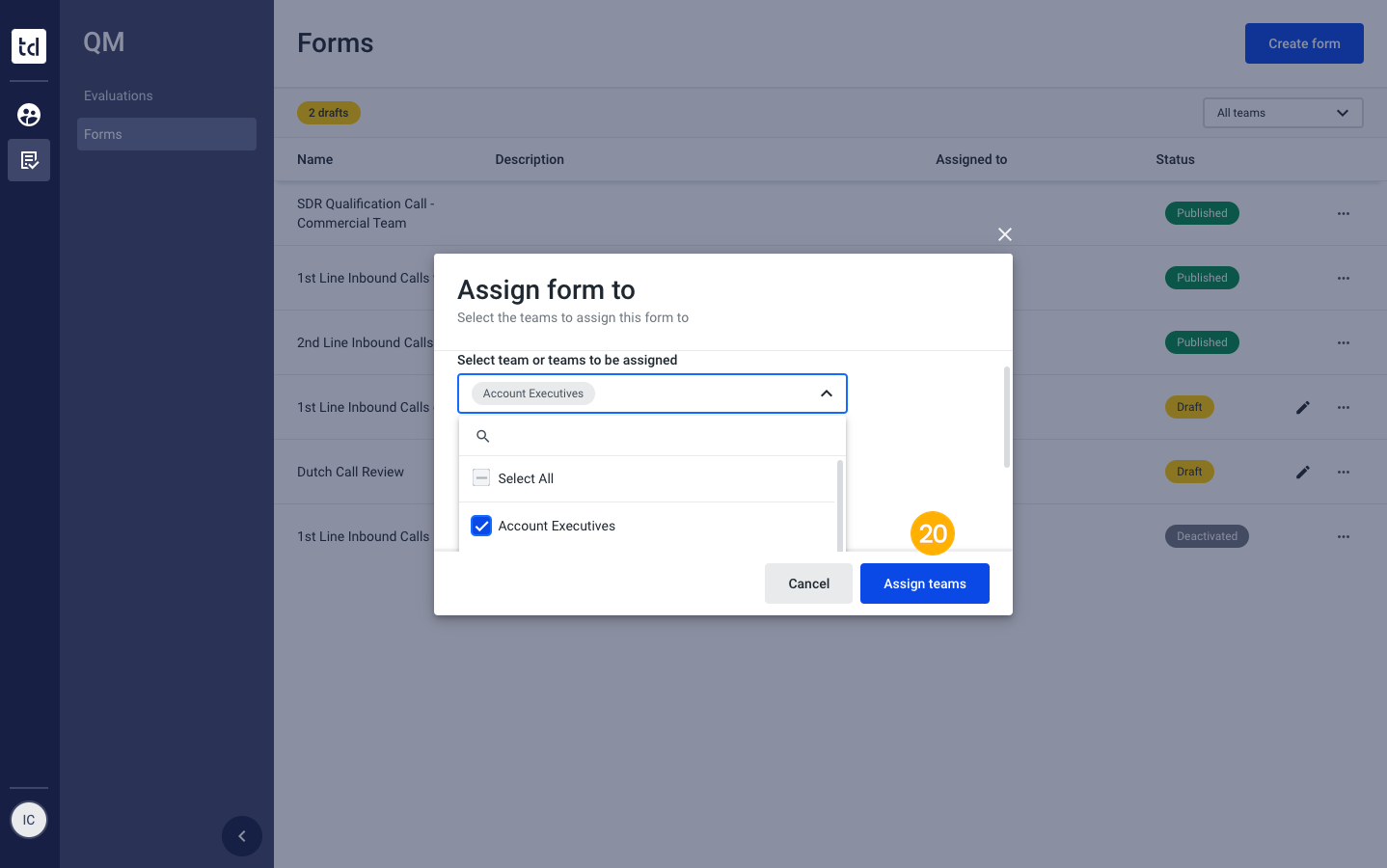 A form can be assigned to one or more teams. Simply select Assign next to the form, and then choose the team or teams. When you're done, click Assign teams [20].
For additional support, please contact your Customer Success Manager or Talkdesk Support.