Besides the already available contact information, like phone number, email, company, address, etc., Talkdesk also allows you to create custom fields adapted to all your business needs.
How to add a custom field
To add a custom field to your contacts' profiles: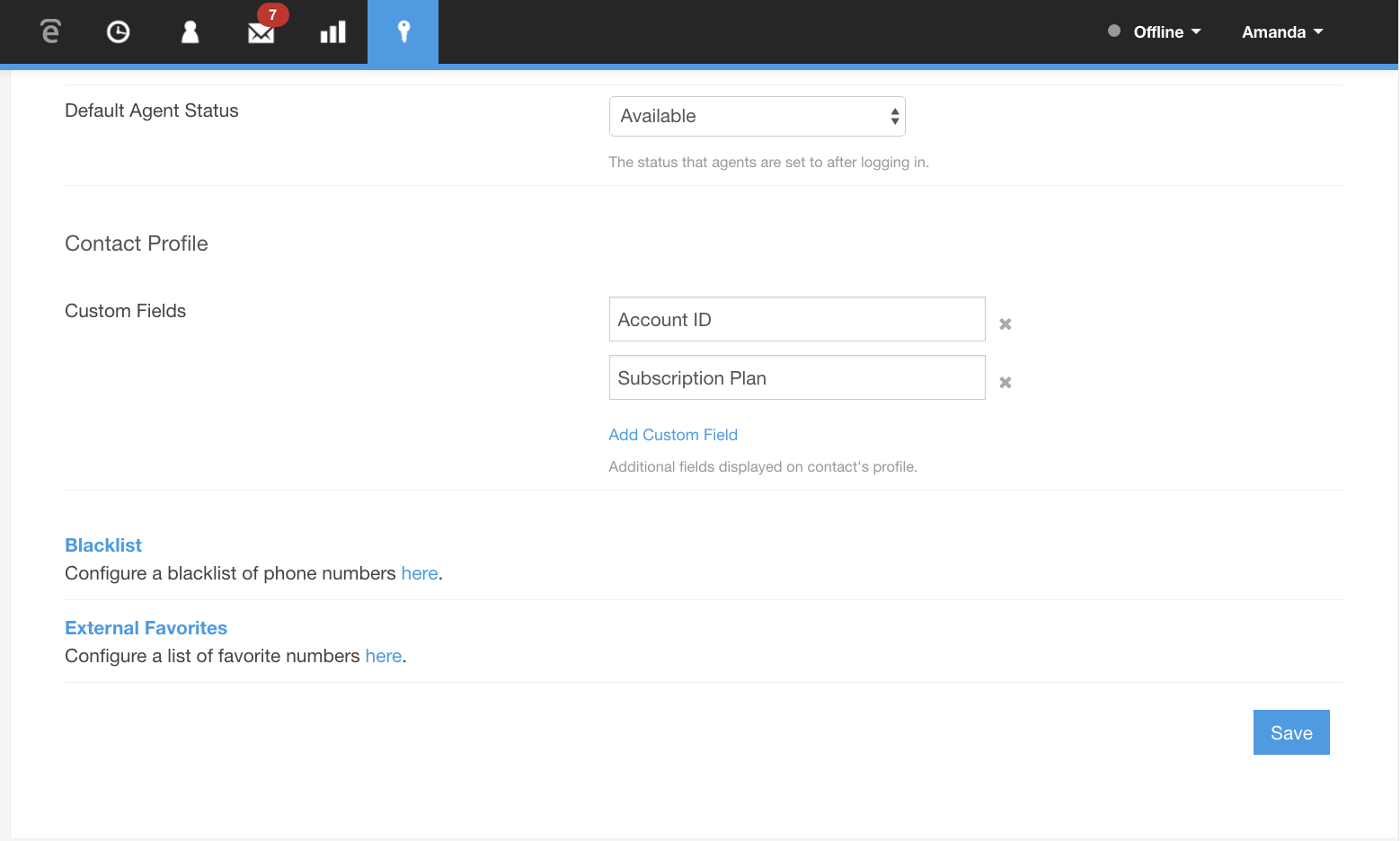 Select the Admin section of your Talkdesk account.
Click the Preferences tab.
Scroll down to "Custom Fields" and type in your new field to be displayed on the contact's profile (ie. Account ID, Subscription Plan, etc).
Press the "Add Custom Field" to continue adding additional fields.
Press Save at the bottom of the page.
Your custom field is now automatically added to all your existing and new contacts.