Besides the already available contact information, like phone number, email, company, address, etc., Talkdesk also allows you to create custom fields adapted to all your business needs.
How to add a custom field
To add a custom field to your contacts' profiles: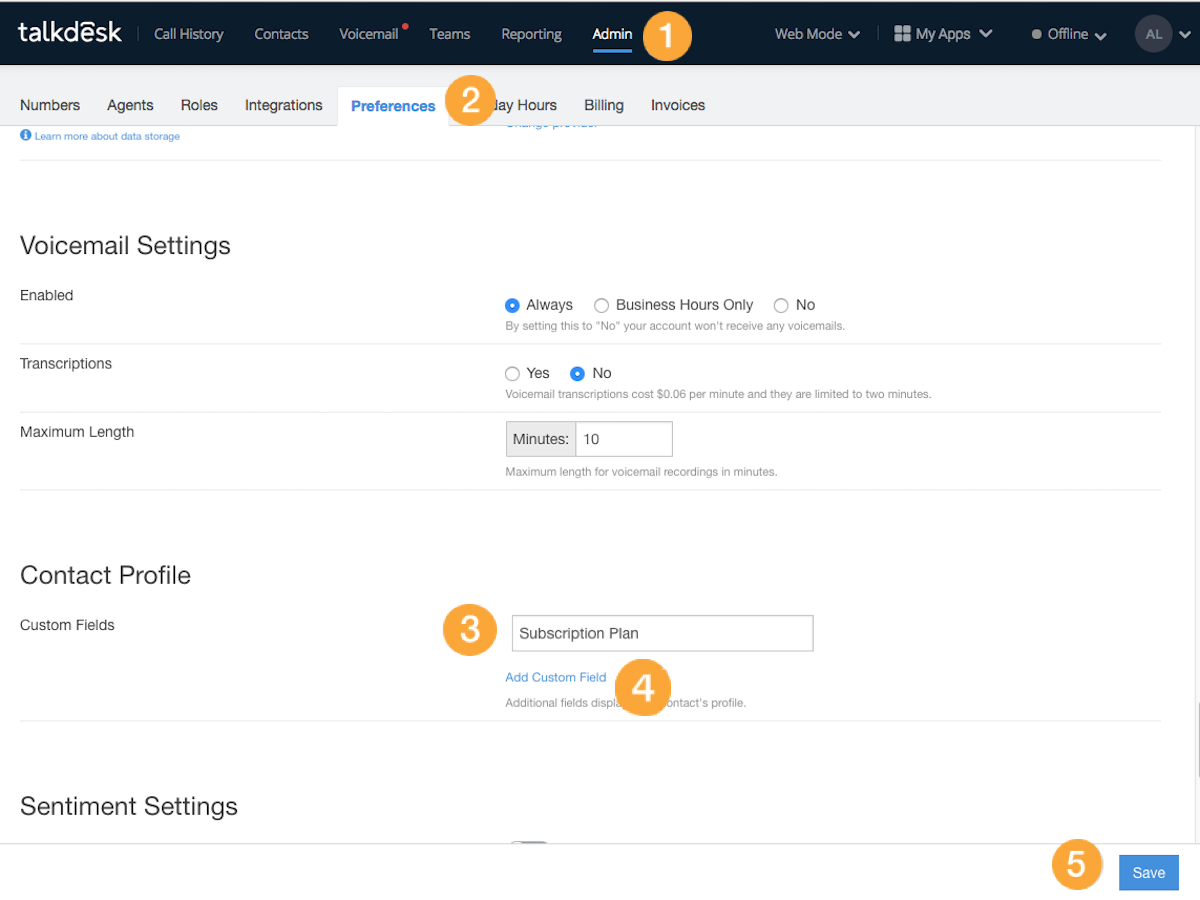 Select the 'Admin' section of your Talkdesk account [1].
Click the 'Preferences' tab [2].
Scroll down to 'Custom Fields' and type in your new field to be displayed on the contact's profile (ie. Account ID, Subscription Plan, etc) [3].
Press 'Add Custom Field' to continue adding additional fields [4].
Press 'Save' to apply your changes [5].
Your custom field is now automatically added to all your existing and new contacts.