Custom fields enable you to add relevant information to your contacts' profiles in accordance with your business needs.
When agents click a contact's name or phone number in Conversations, Contacts, Activities or Voicemails (or in Talkdesk Classic in Callbar, Calls tab, Voicemails tab or Contacts tab) they get instant access to the caller's details (such as email and company name).
If custom fields are added to the contact's profile, apart from the above-mentioned information, agents can get additional context when handling calls.
To add a custom field to your contacts' profiles, follow the steps below:
Adding a Custom Field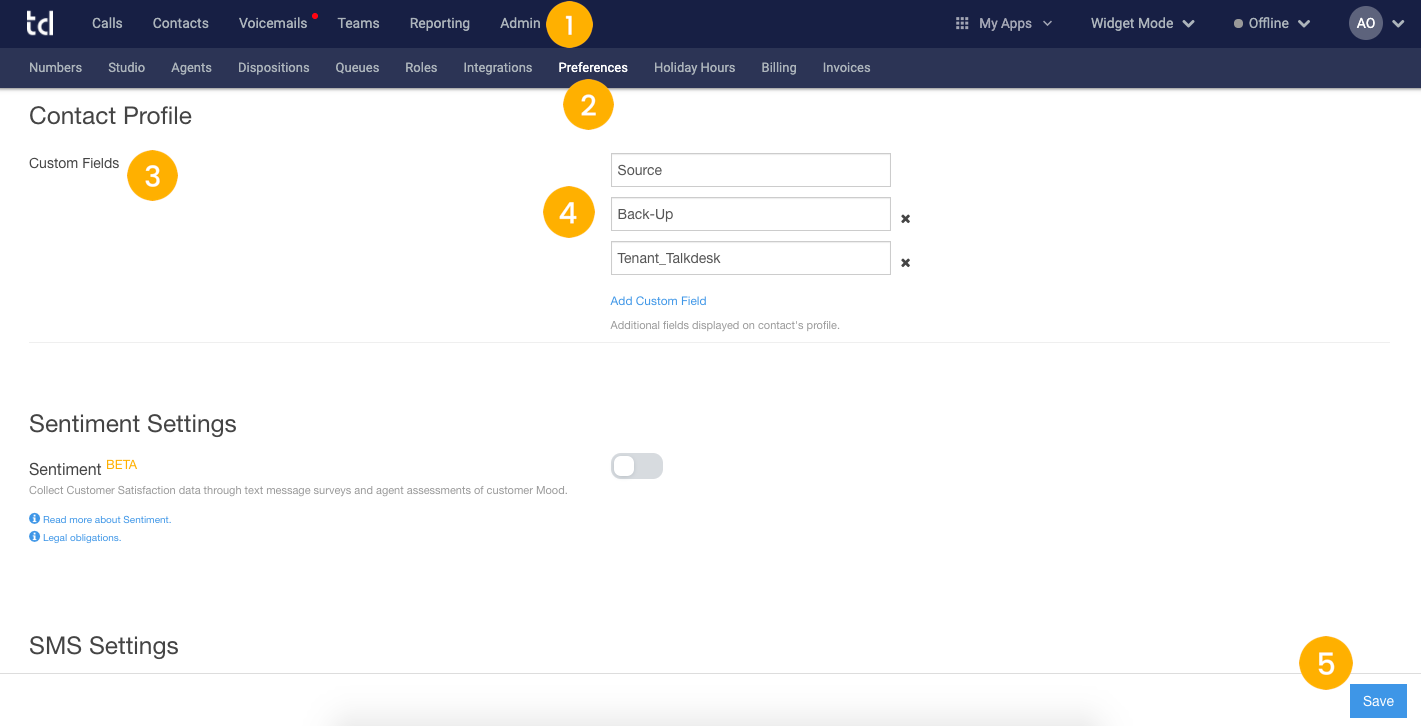 Select the Admin section of your Talkdesk account [1].
Click the Preferences tab [2].
Scroll down to Custom Fields [3] and type in your new field to be displayed on the contact's profile (e.g., Account ID, Subscription Plan, Tenant_Talkdesk)[4].
If needed, press Add Custom Field to continue adding additional fields.

Click

Save to apply your changes [5].
Notes:
Once you press Save, you'll not be able to remove the new custom fields. The x next to the custom field's name (as shown in the image above), allows you to remove a new custom field only when you are typing it, before clicking on the Save button. For additional information, please reach out to Talkdesk Support.
New custom fields are automatically added to all new and existing contacts.