Note: Talkdesk can only provide best efforts support and is not responsible for configuring your specific SIP devices (since there are so many permutations). However, if you need a more detailed SIP setup, we will be happy to assist and provide all required information to your network team, but are unable to configure or provide details that are specific to your network. Learn more about SIP clients: Networking Details.
SIP phones can be a part of your Talkdesk solution however, please bear in mind that features and functionalities are limited at this time, once calls are forwarded to a SIP endpoint. 
SIP will need to be activated for your account by e-mailing us at: support@talkdesk.com. Once we've activated the SIP functionality for your account, each agent will need to log in to their own SIP phone.
Once the SIP software has been configured with the Agents' SIP endpoints, agents can start receiving calls. To do so, they must have the SIP software opened and be logged in to their Talkdesk Account, with status set to "Available."
When an incoming call comes through, Talkdesk notifies the agents that they need to answer the call on their SIP phone.
Their SIP hardware or software phone will start ringing at the same time: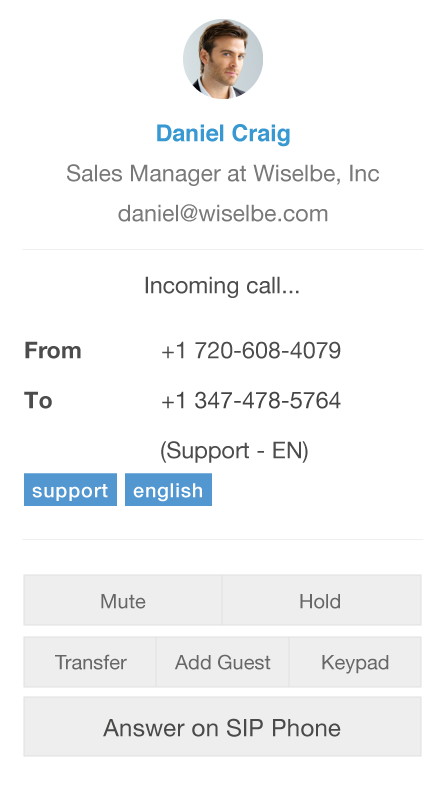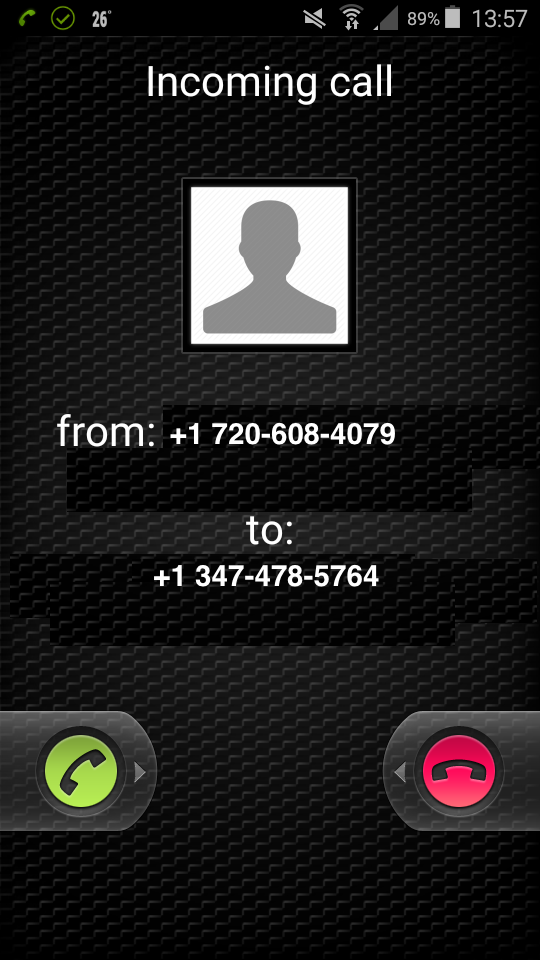 SIP Limitations:
SIP functionality is limited only to our Main web application and is not available with our CTI Widgets or Callbar.
Caller ID will only display the phone number of the caller, not a caller's name.
Also note that for inbound calls, when using the SIP endpoint ID in more than one device (SIP, Bria etc.), the system will randomly pick a device to ring.
Outbound calls using SIP need to be initiated directly from the SIP phones.
It is not possible to initiate an outbound call from a SIP phone from within Talkdesk. This means agents can't initiate the call in the browser and have the SIP device make that call, since the call button that appears in the contacts list will not work.
Once the call has been connected on the SIP phone, agents will see the call information in the Talkdesk Keypad in the main web application. They can then mute the call, put it on hold, transfer, or add a guest using the browser. 
Ending SIP calls must be done directly in the SIP phone, not in the browser: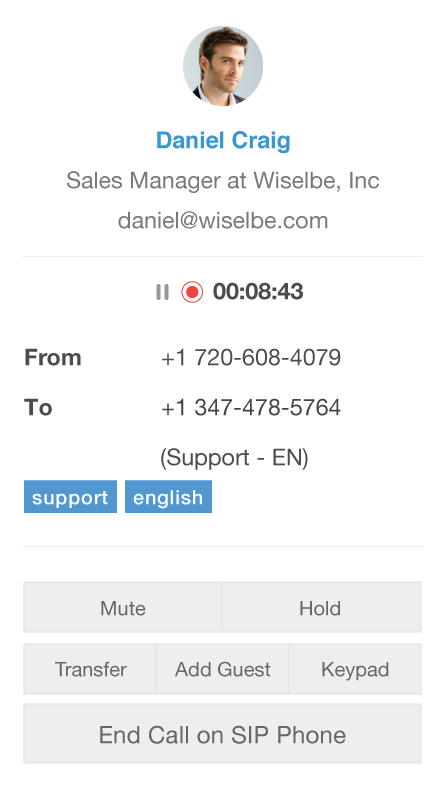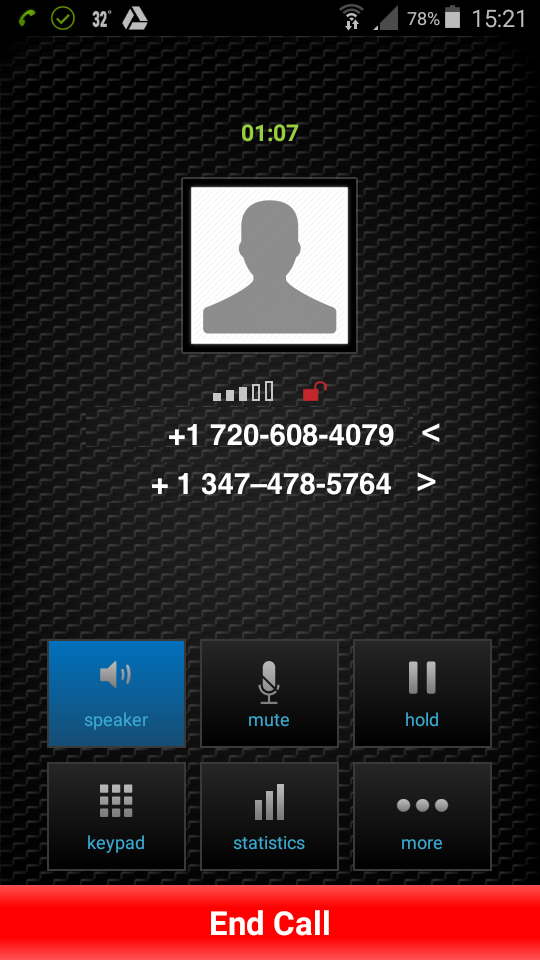 It is not possible to transfer SIP calls from your SIP device. This can only be done if you are logged in to Talkdesk in the browser.
If the call summary window is not closed in the browser (which will pop in the backend), incoming calls may not come through.
While we can't provide a guide to all SIP Phones, there are a set of settings that are normally available across all phones, which is recommended to configure in order to ensure great call quality.
Specific Phone Guides: