Structured data can be obtained from Talkdesk Performance Management™ in Explore.
Note: A Business Intelligence (Explore) license is required to access Performance Management reports.
Performance Management Results Analysis
The Performance Management Results Analysis is a default report with predefined fields. It is possible to retrieve data regarding how agents are performing in the Talkdesk suite with this report.
Data such as measure results, goals, and averages can be found in this report.
To know more about the available fields in this report, see our documentation on Performance Management Results Analysis Report.
Historical Data
Records of performance data display starting from June 26th, 2022, or 30 days prior to the installation of Performance Management, whichever date is later. Historical data builds from that date forward, being retained for a maximum period of 14 months. This data is synchronized every time results are updated in Performance Management.
Notes:
Dates and hours in the report appear in Coordinated Universal Time

(

UTC).

Results are calculated as part of the standing calculations for Leaderboards and/or Challenges.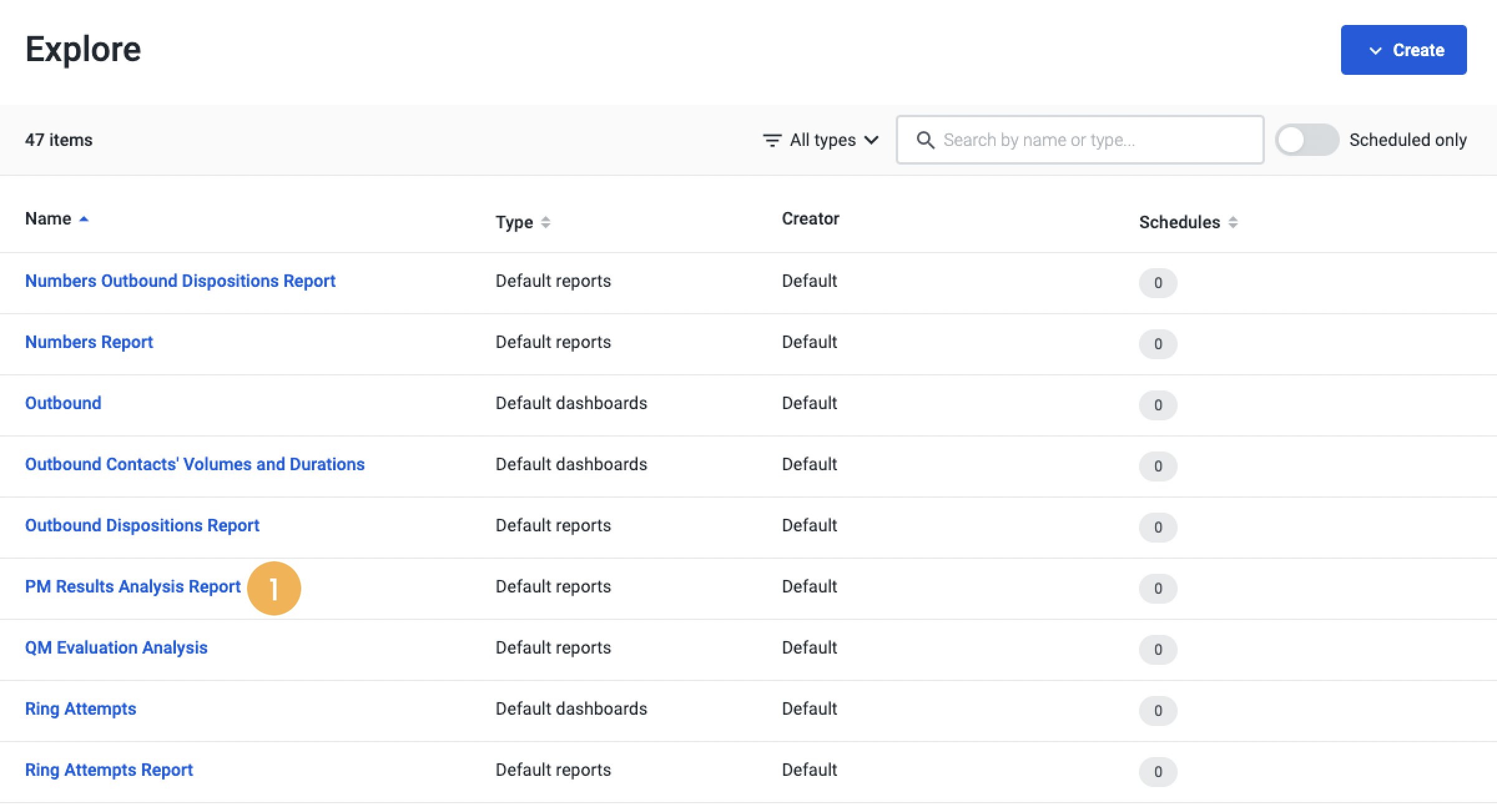 To get started, choose the Explore icon and select the PM Results Analysis Report [1].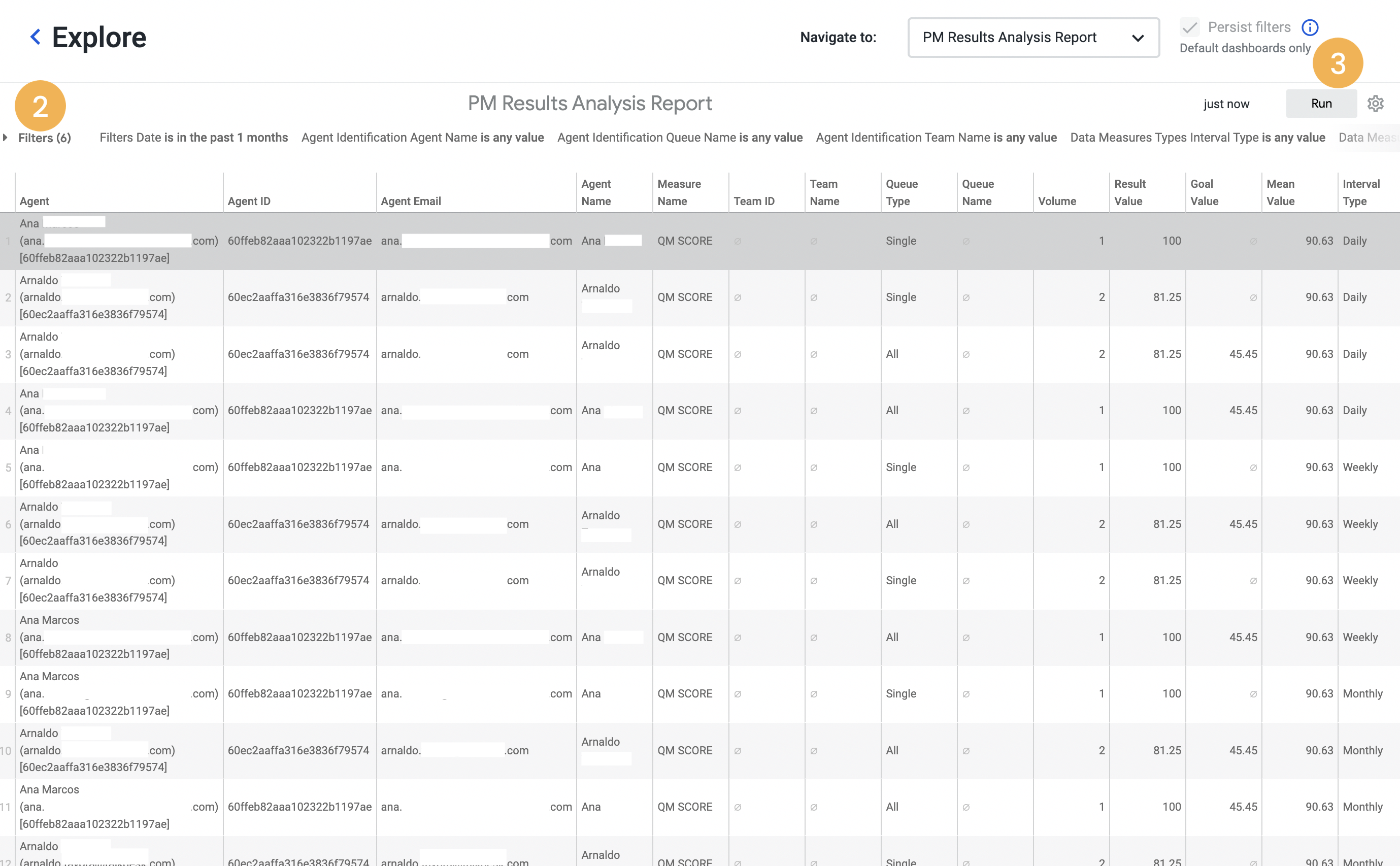 From the report screen that appears, set the desired "Filters" [2] and then click Run [3].
Alternately, if you are in Talkdesk Classic, go to: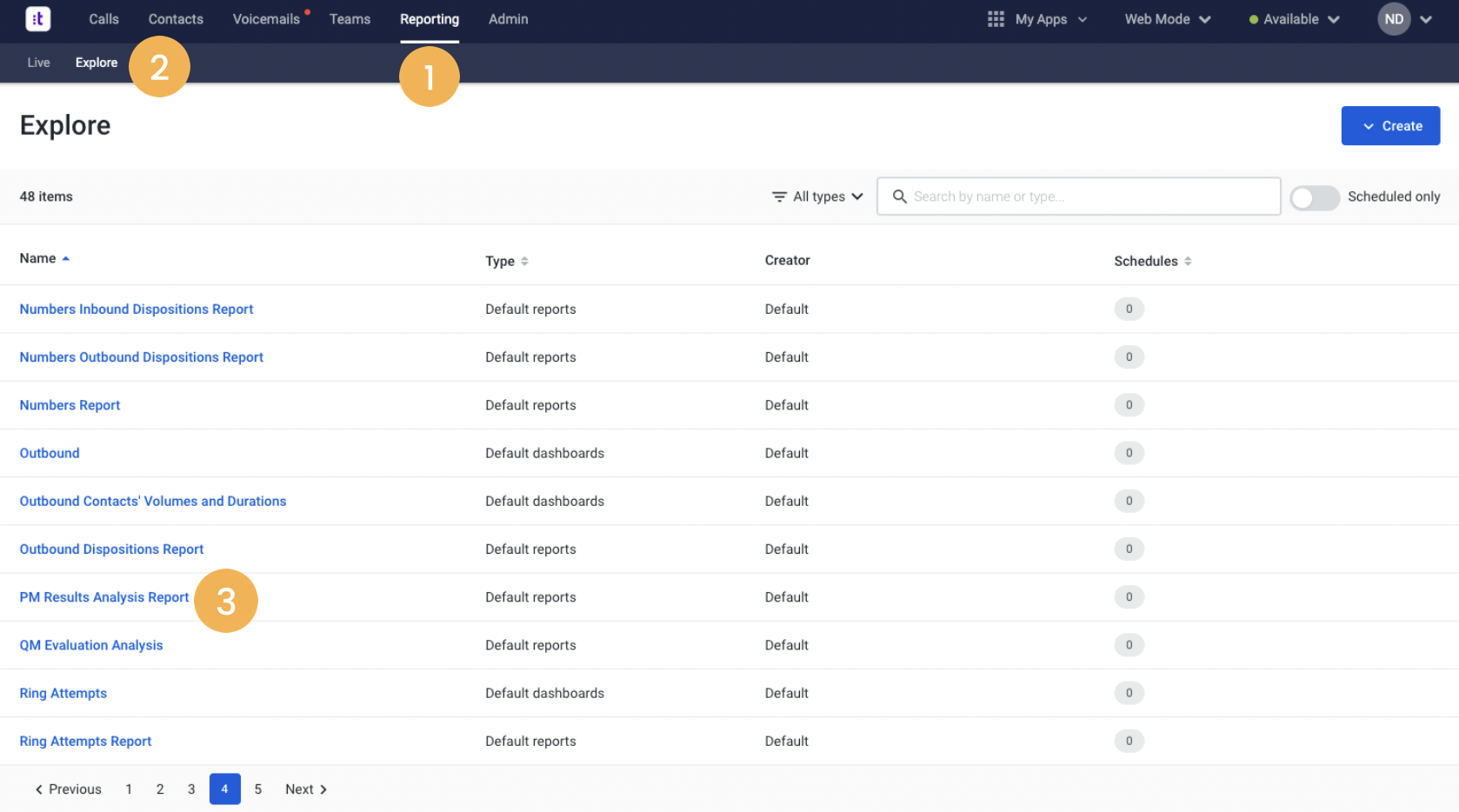 Reporting section [1] >Explore tab [2] > Select the PM Results Analysis Report [3].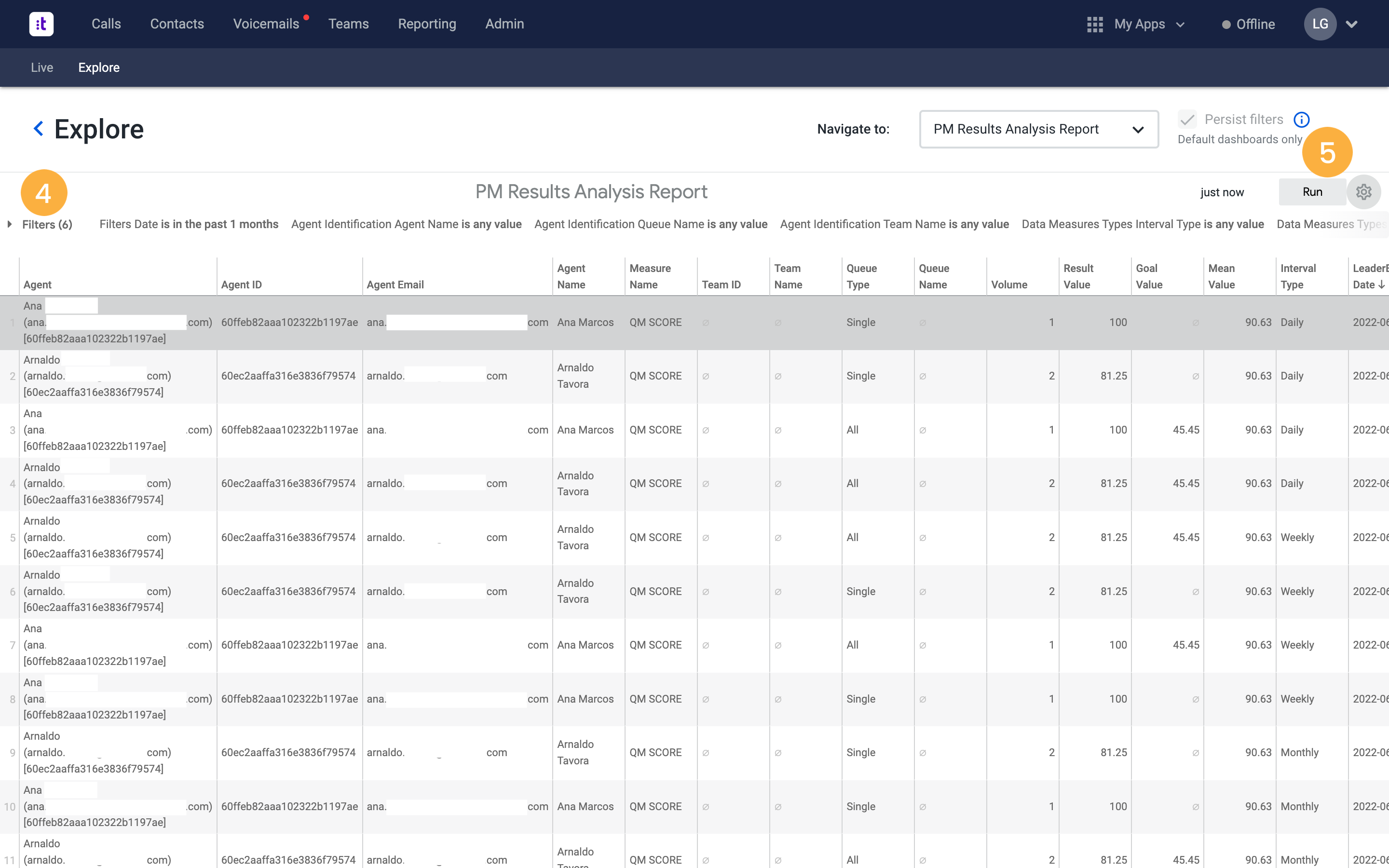 Then, set the desired "Filters" [4] and click Run [5].