Configuring Feature Preferences in QM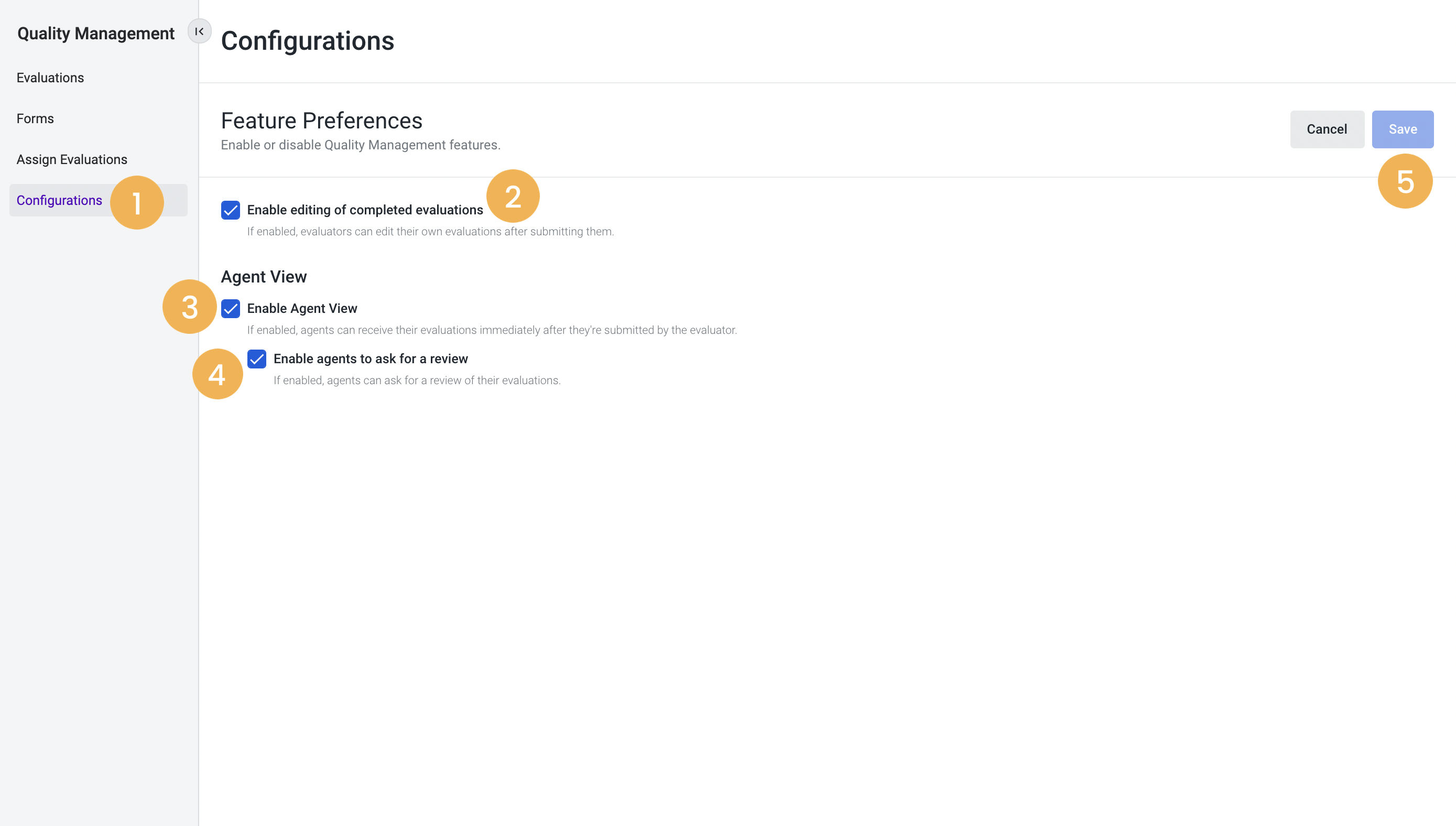 By accessing the Configurations [1] menu page, Quality Management (QM) Admins can enable and/or disable the following optional QM features:
"Enable editing of completed evaluations"

[2]

: By selecting this option, evaluators are allowed to edit their evaluations after submitting them.

"Enable Agent View"

[3]

: In case this option is enabled, agents can receive their evaluations immediately after they're submitted by the evaluator.

"Enable agents to ask for a review"

[4]:

If this option is selected, agents can request a review of their completed evaluations.

Note:

This feature requires the enablement of the "

Agent View" option.
Notes:
In case you're an agent, please visit the "Disputing an Evaluation" section of

this article

for more information.

Once you've chosen the options, don't forget to click

Save [5]

in the top-right corner of the screen to apply the changes.