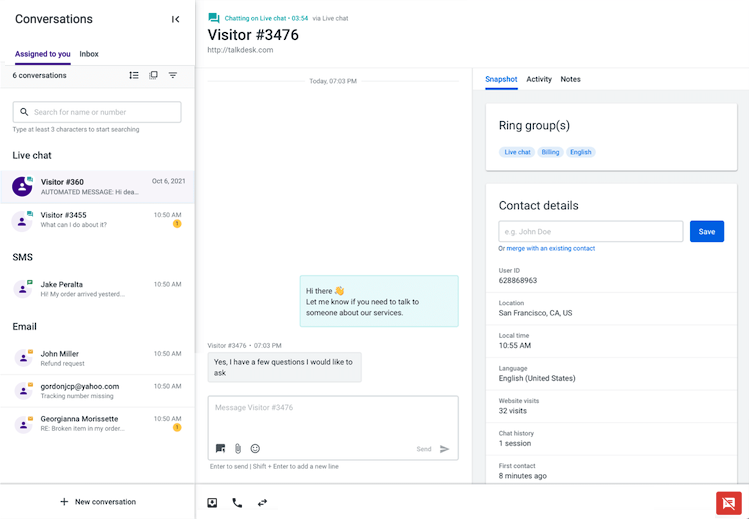 Talkdesk Digital Engagement™ provides integrated customer support through SMS, chat, email, social messaging, and more.
It creates a unified experience for both agents and clients, with capabilities spanning digital and voice channels, from a single platform. This will allow visibility into every conversation and the possibility to provide a better and more personalized service.
Handling Conversations across Multiple Channels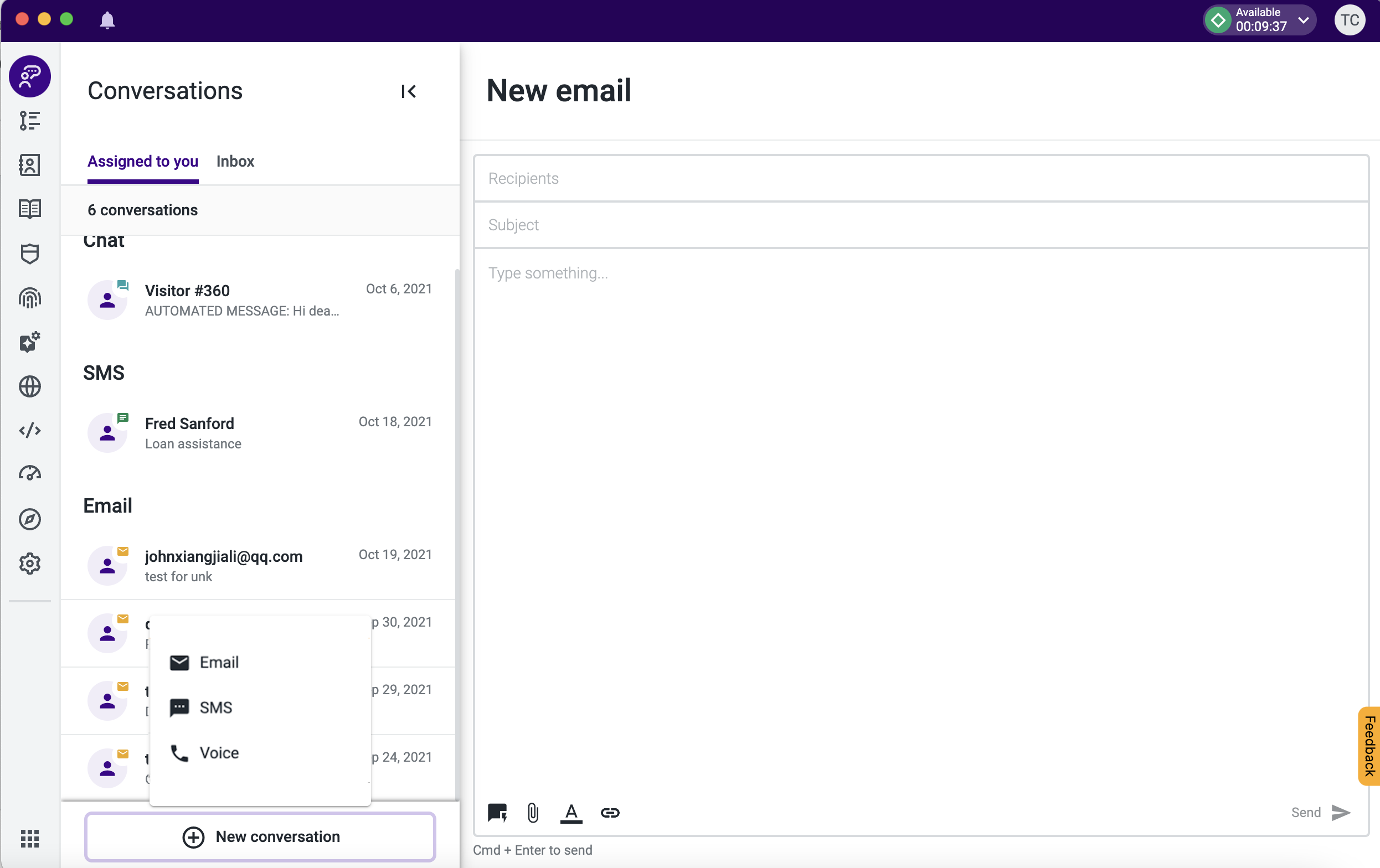 Now, Agents are able to switch seamlessly across channels within a single session. By using the intuitive interface, Agents are able to interact with customers in one channel, and elevate the conversation to any channel, including voice, maintaining all its context through informative Context and Contact Cards.
For example, interactions with customers can begin with a chat, then move to SMS or a voice call while on the chat, and be followed up via email, all in a single session. Additionally, its centralized Inbox management system has a single interface for all channels, which contributes to reducing handle times.
At this time, Digital Engagement features Chat, Email, and SMS channels, with various options to be made available soon.
Multiple Routing Options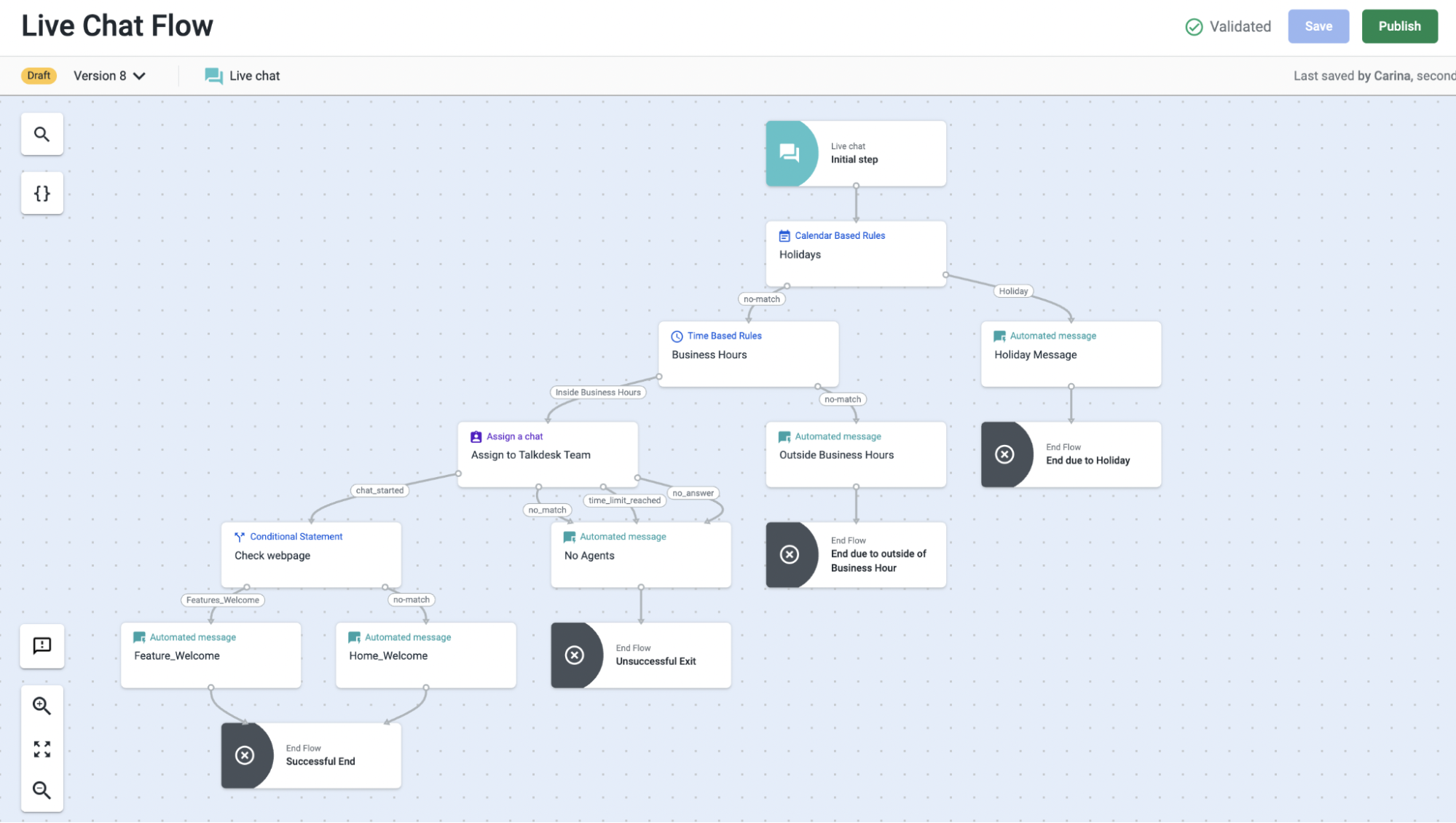 In order to ensure that no customer queries go unanswered, teams can choose between simplified routing, or routing through Studio flows. This is proven to contribute to service efficiency and guarantees that customers are always connected with the right Agent.
Routing can be determined by attributes such as Agent capacity, Agent presence, customer attributes, or other business needs such as office hours. For example, conversations can be routed to digital channels when there is a high volume of customer requests.
Integrations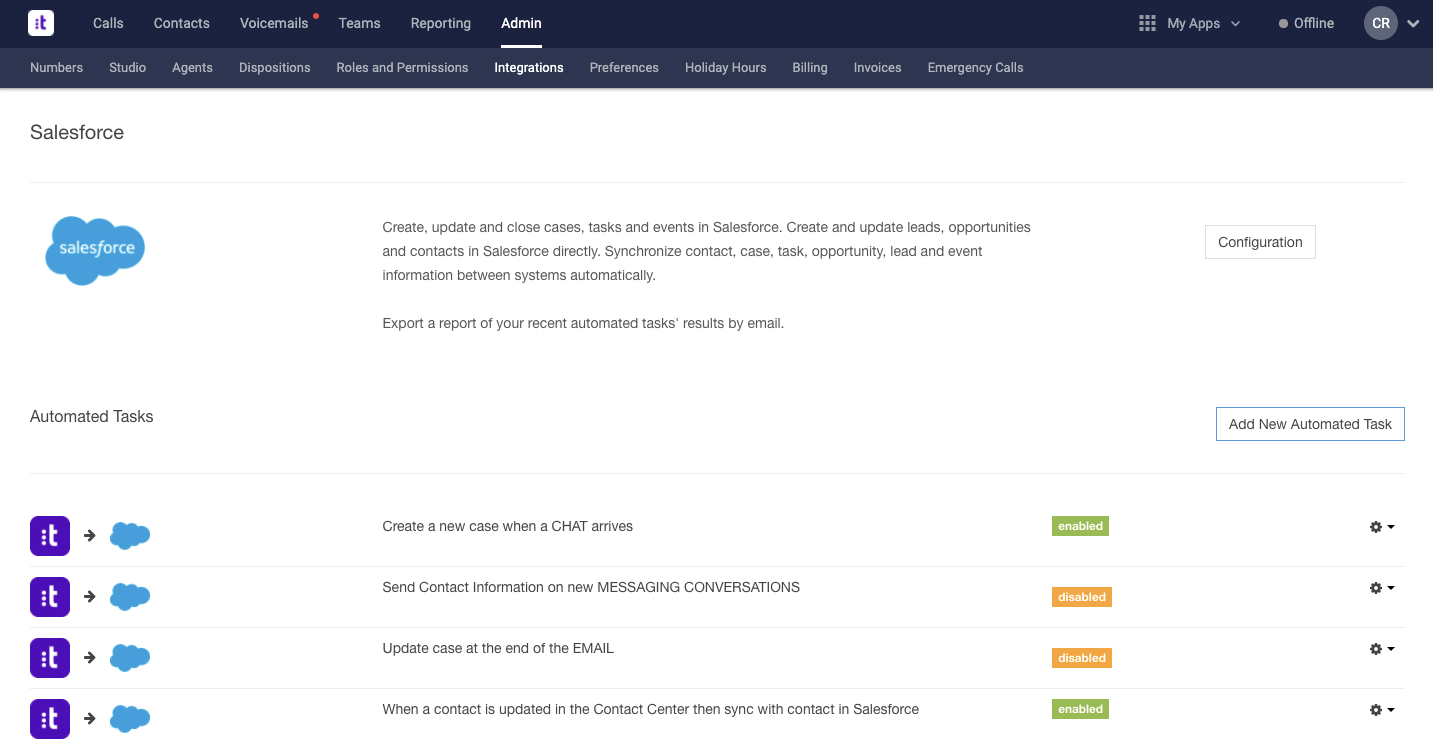 One of the key features of Digital Engagement is the possibility to integrate your Talkdesk account with your favorite CRM or other systems, by creating automations whenever a new digital conversation starts or ends.
Centralized Tracking and Reporting

With Digital Engagement, teams are able to have a holistic view of the customer's omnichannel journey, as well as keep up with their performances and customer satisfaction by tracking key engagement metrics.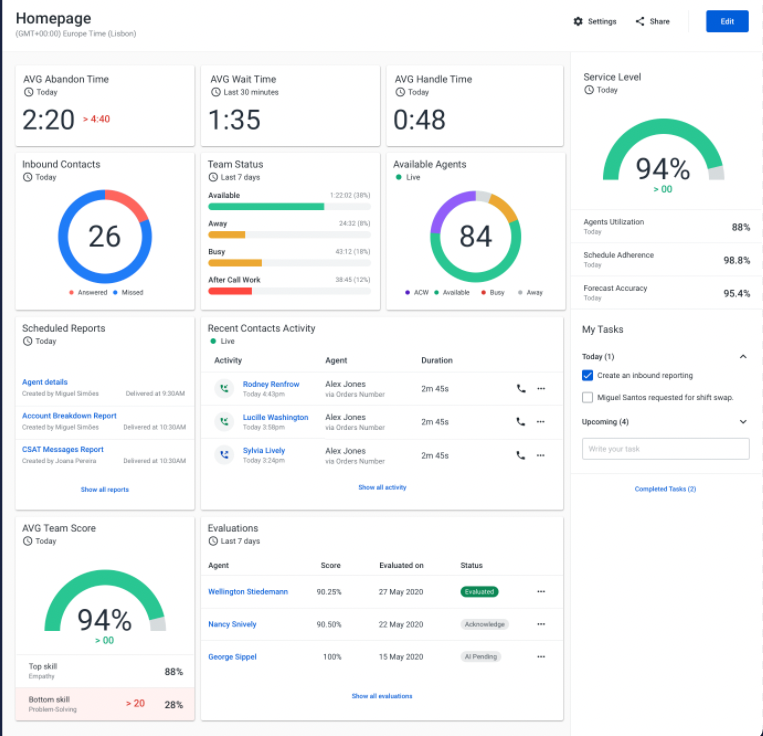 Supervisors can see actionable insights and obtain context on team performance, with centralized reporting across all digital channels.
Digital Engagement allows Agents to interact with customers in their preferred channels and to keep up to date with their needs by switching between channels without losing context, thus boosting their contact center's productivity.
For more information on each channel, visit our Knowledge Base documentation in the new Digital Engagement section.
GDPR Compliance
GDPR is about transparency with data subjects and being able to comply with individual rights. Talkdesk already has several features in place that allow Admins to manage and address these individual rights, and we are continuing to develop new features and processes to make it even more customizable.
Please refer to this link for more information on Talkdesk and GDPR.
Additional Resources: