In Callbar, the default country prefix for outbound calls is United States (+1), but you can select another prefix through the account's preferences.
If the majority of the outbound calls handled by your team is to phone numbers of a country other than the United States, it may be useful to have a different default country prefix in Callbar. This way, your agents don't need to change it manually.
To configure the default country prefix that is on Callbar, please follow these steps: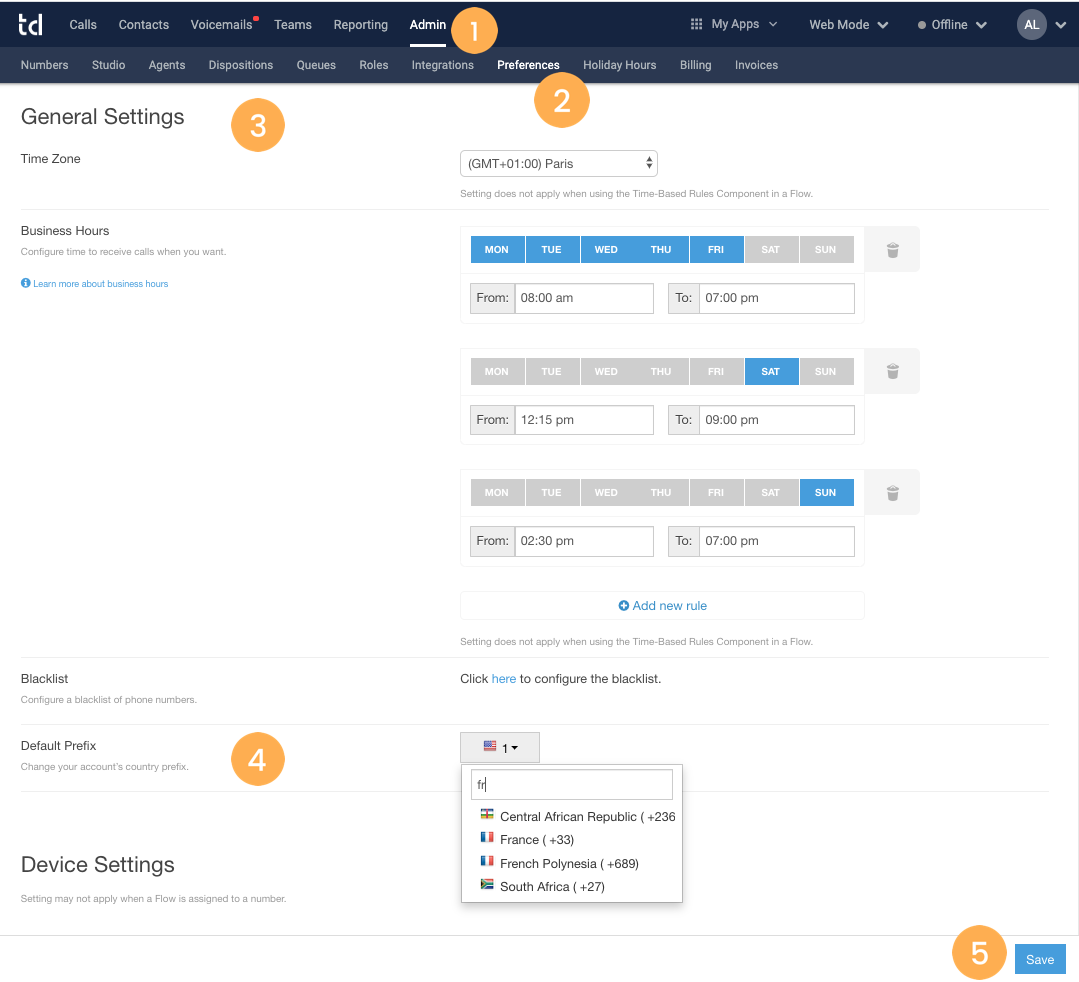 Select the Admin [1] section.
Select the Preferences [2] tab.
Go to the first section: "General Settings" [3].
In "Default Prefix" [4], select or search the country prefix. You can search by country name or prefix.

In this example, we are selecting France (+33).
Click Save [5].
Note: The Default Prefix will be added to the phone number of the contacts synchronized with an integration if the country prefix is missing from the phone number.
Now, when your agents log in to Callbar they will see the chosen default country prefix: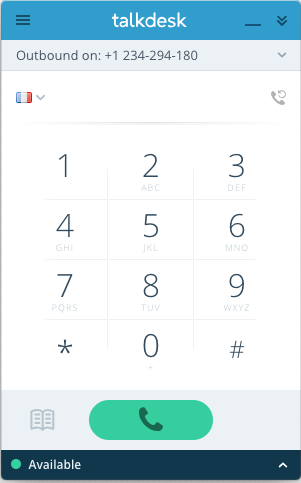 If you have any questions or would like any assistance, do not hesitate to contact Talkdesk Support