If you have signed a custom contract with Talkdesk, then use the instructions below to download AppConnect applications from AppConnect.
Select 'My Apps' [1] in the top navigation bar and then click the 'Try it now' button [2]:

Click the 'Explore AppConnect' [3] button. 
Select your required AppConnect App and click the 'Install' button [4]: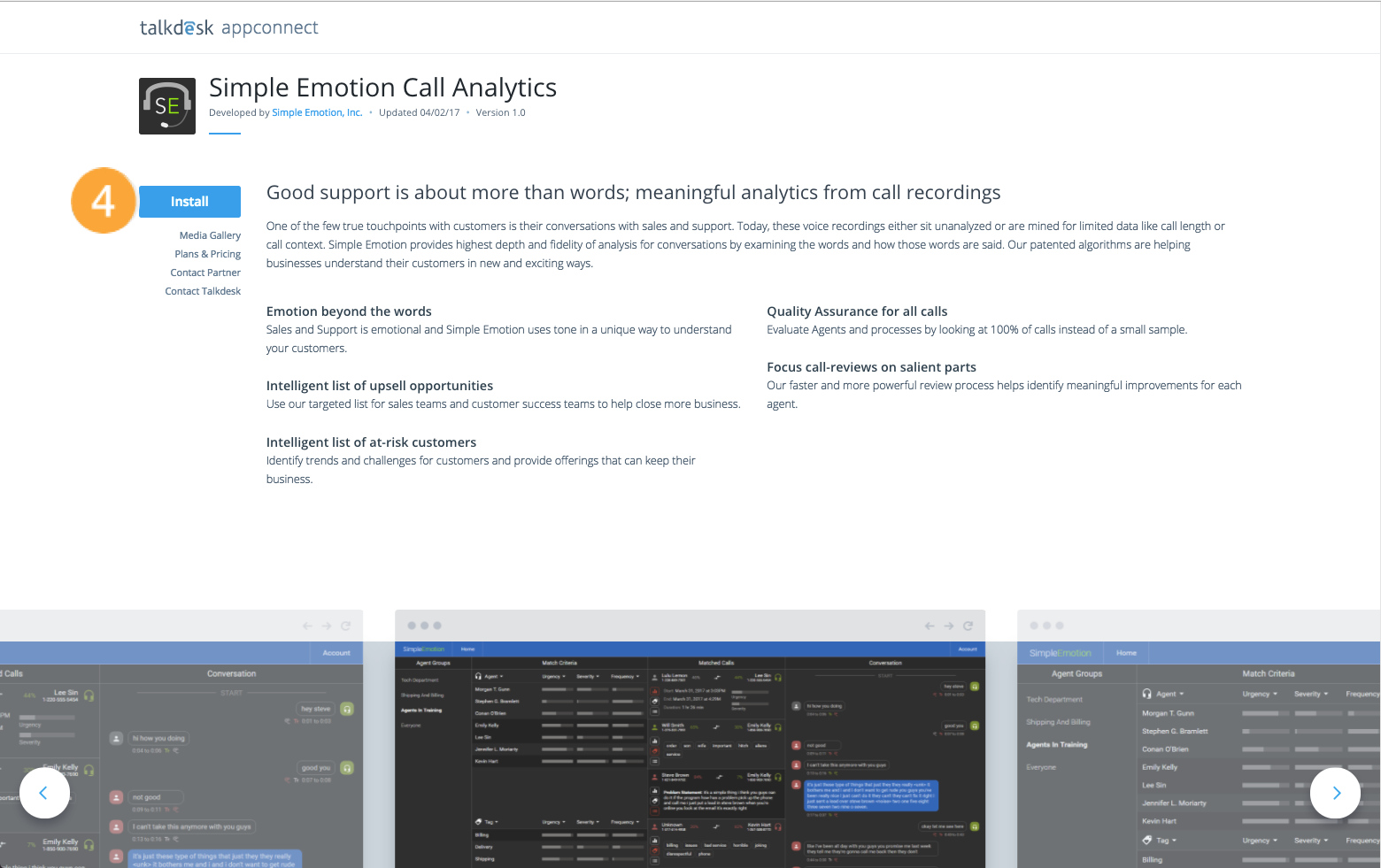 Note: By default, only Admins can install and manage applications. However, Admins can block or grant access for additional users at any time by accessing the Roles tab in the Admin section.
Select one of the Standard plans and press 'Next' [5]: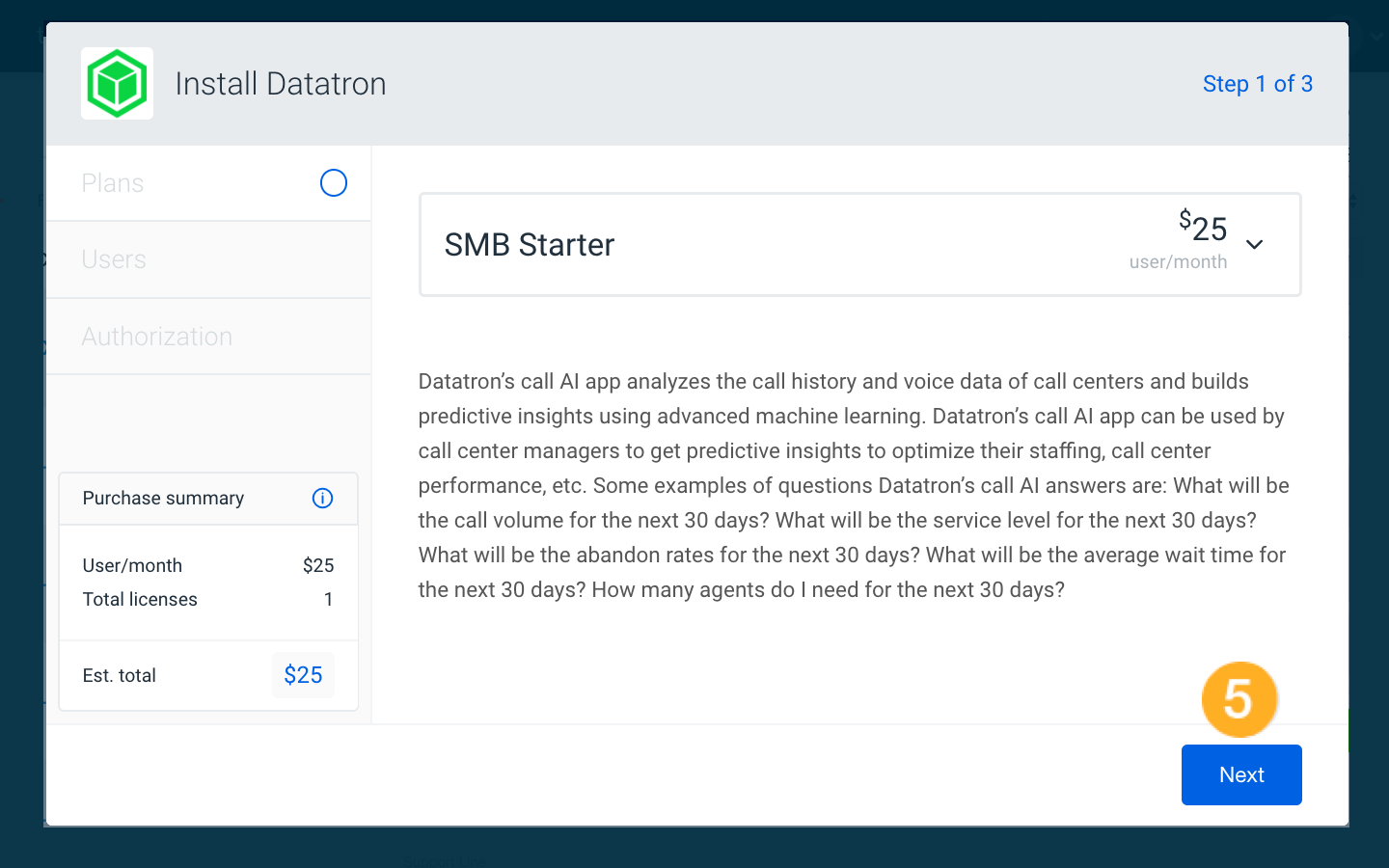 Please note that Talkdesk will bill you as per the terms and conditions in the contract signed by you, and not by the plan pricing selected on AppConnect. See your signed contract for your custom terms and conditions. 
Select the users who will be using the application [6] and press 'Next' [7]: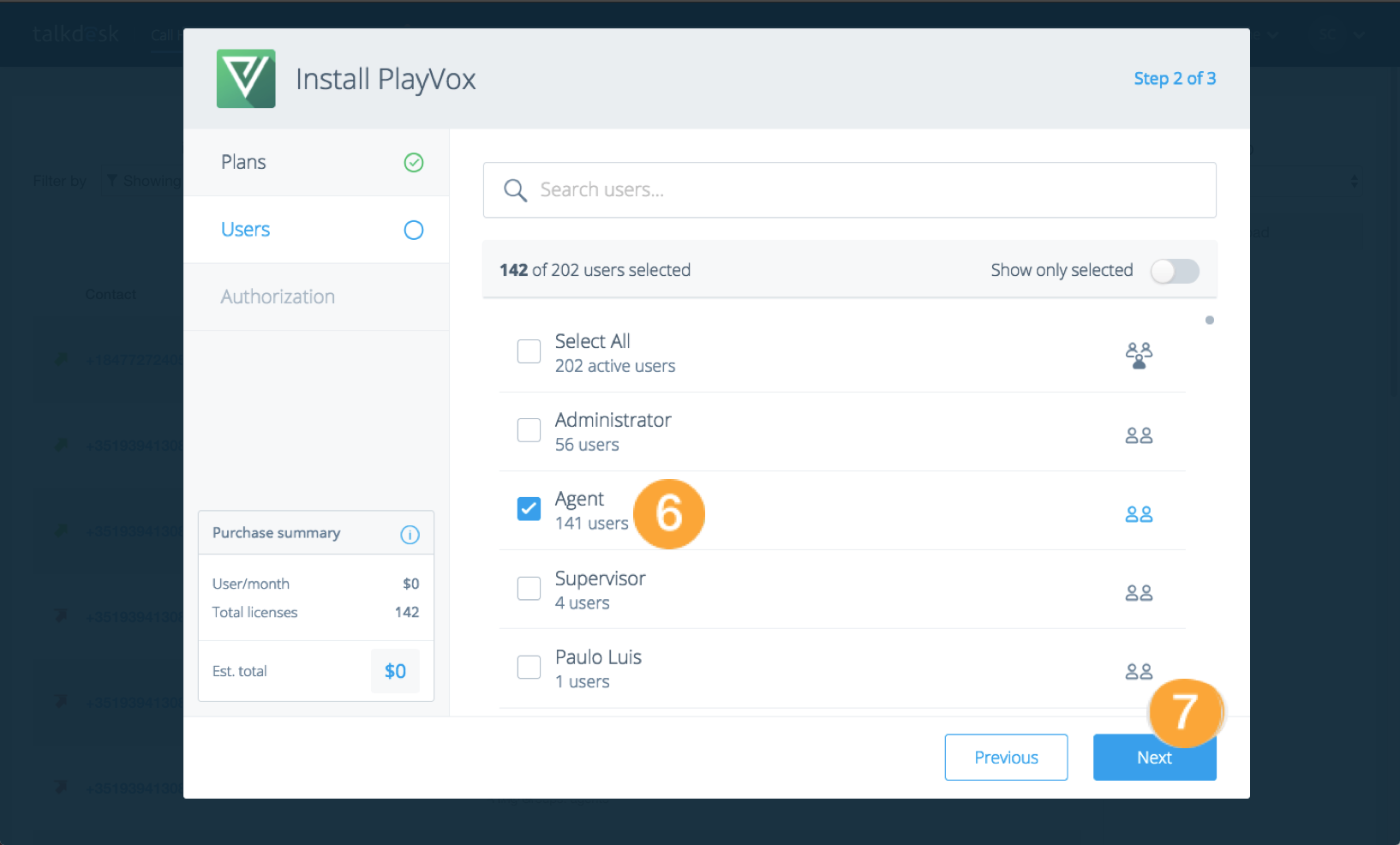 Please note that if you provision more users than what is agreed in your signed contract, you will automatically be charged for additional users accordingly. 
You will need to accept the app's Terms & Conditions and Talkdesk AppConnect Purchase Terms [8] before being able to press 'Install' [9]: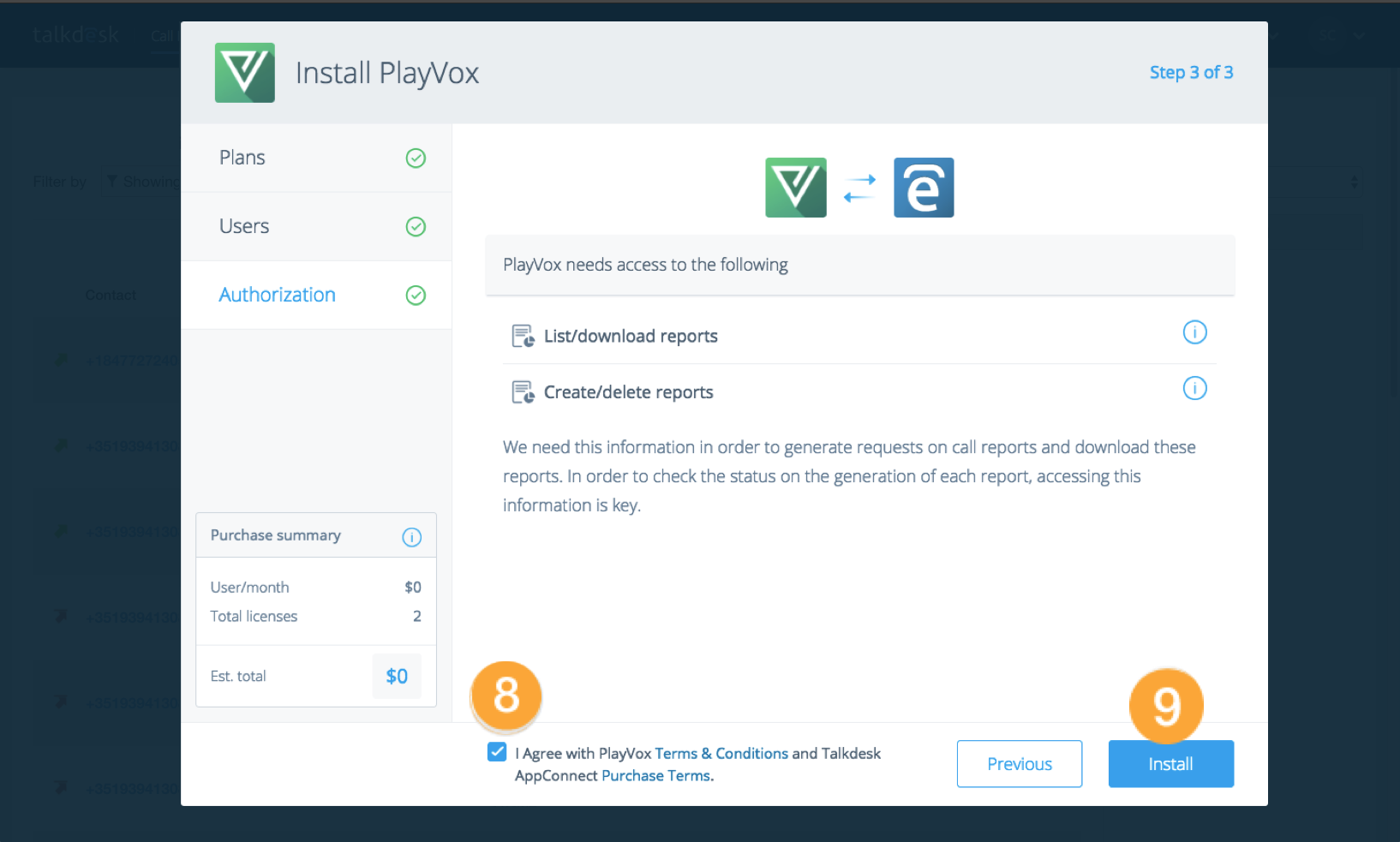 Note: Talkdesk cannot be held liable or responsible for any downtime or damage that may result from installing and using a third party app. Please see our updated terms and conditions. 
The request is then sent to our application partner for approval and provisioning, and the status of the application is changed to Installing [10]: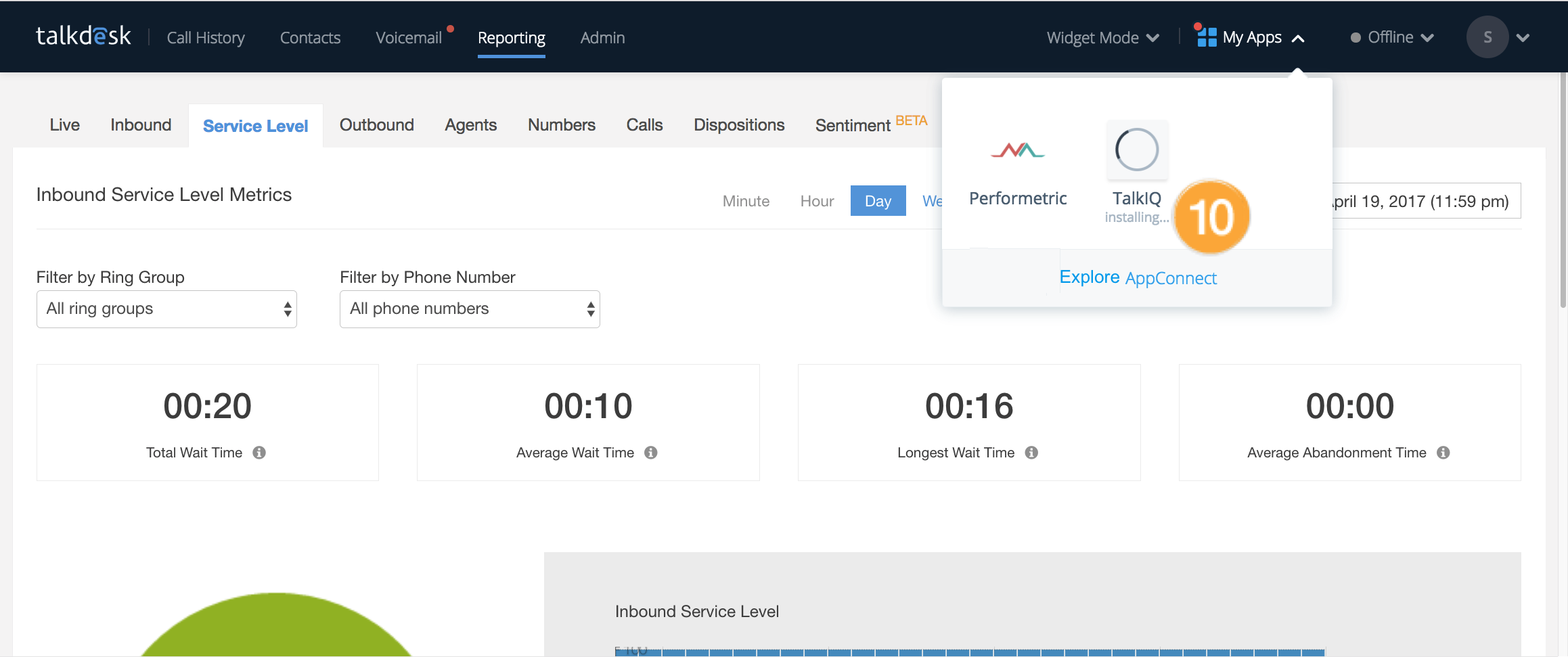 You'll receive a confirmation email when the request has been approved and once the app has been installed.
The app status will also show as active/ready to launch under your 'My Apps' list. Clicking the app icon will then launch the application in a separate tab.
If you run into an error installing or managing your apps, please see the Talkdesk AppConnect troubleshooting tips. 
Enjoy Talkdesk and your AppConnect Application!