AppConnect Permissions
Please ensure that you have the appropriate permissions to install (and manage) applications.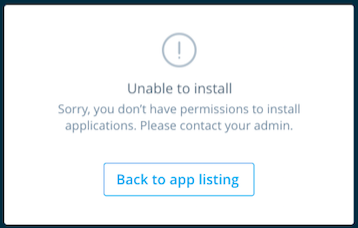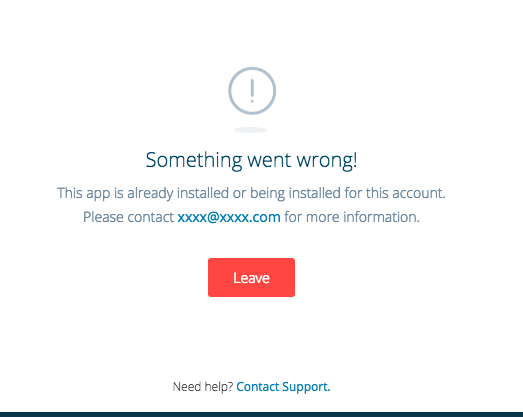 Also, if multiple users have permission to install (and manage) applications, you may encounter an error if there are multiple attempts to install the same application.
To minimize issues, we recommend that you only grant permissions to a limited number of users. For example, if you currently have multiple users with the Admin role, consider creating a separate role for those with AppConnect permissions.
Note: Please read this article to know more about Talkdesk AppConnect Permissions.
Common Issues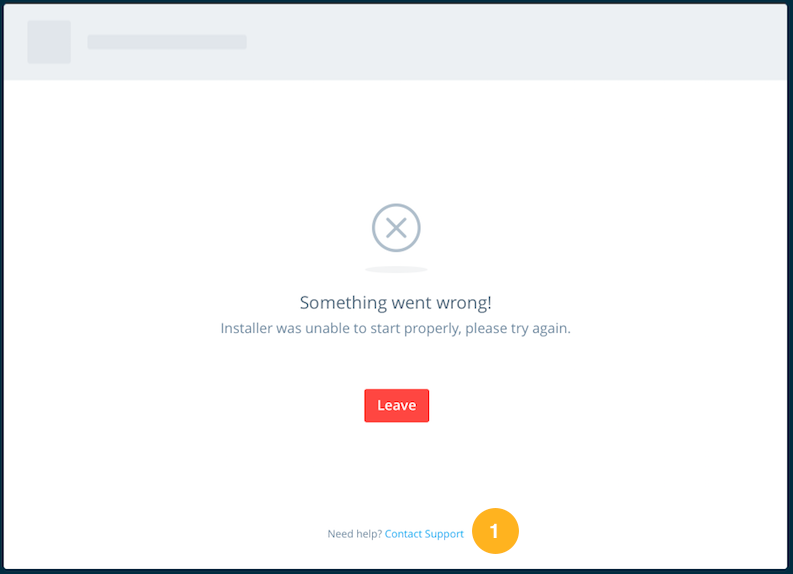 For the majority of errors that you may encounter installing (and managing) apps, simply click on the Contact Support link [1] at the bottom of the error. This will open a new email via your email client, including key information about the error you encountered. This information helps our support team to better assist you. You will also receive an email to help resolve each situation.
After an installation request is made, an email will be sent, and you will also see a notification displayed in the User Interface (UI).
There are two types of notifications:
The installation/management process was successful, and the application was installed/updated.

The installation/management process led to an error and the application was not installed/updated.
In situations where the installation request has expired, and you receive an installation timeout error, you will be allowed to resend the request.
For all other issues, such as a problem with a specific application, the contact information for the application provider will be displayed, so you can follow up with the application provider directly.
AppConnect Trial Expired
Every AppConnect application will offer a 30-day trial.
Trials will not automatically renew, so you will lose access at the end of this time period. You can submit a trial extension request via email at appconnect.orders@talkdesk.com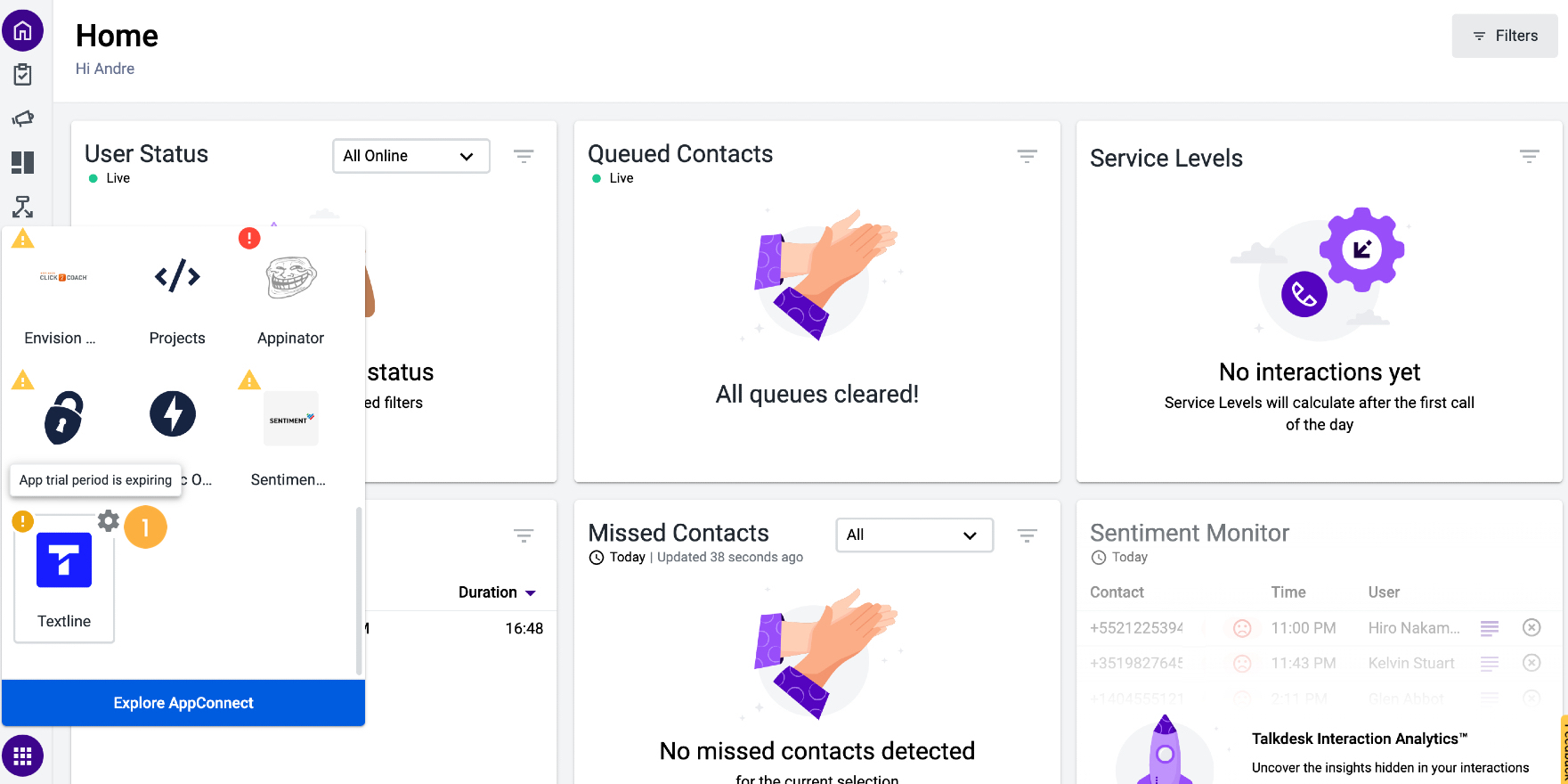 You can see how many days are left in the trial by clicking the application's settings (gear icon) [1].
Additionally, we will email you a reminder 15, 7, and 1 day(s) before the trial expires.
Once the trial ends, the following error message will be displayed: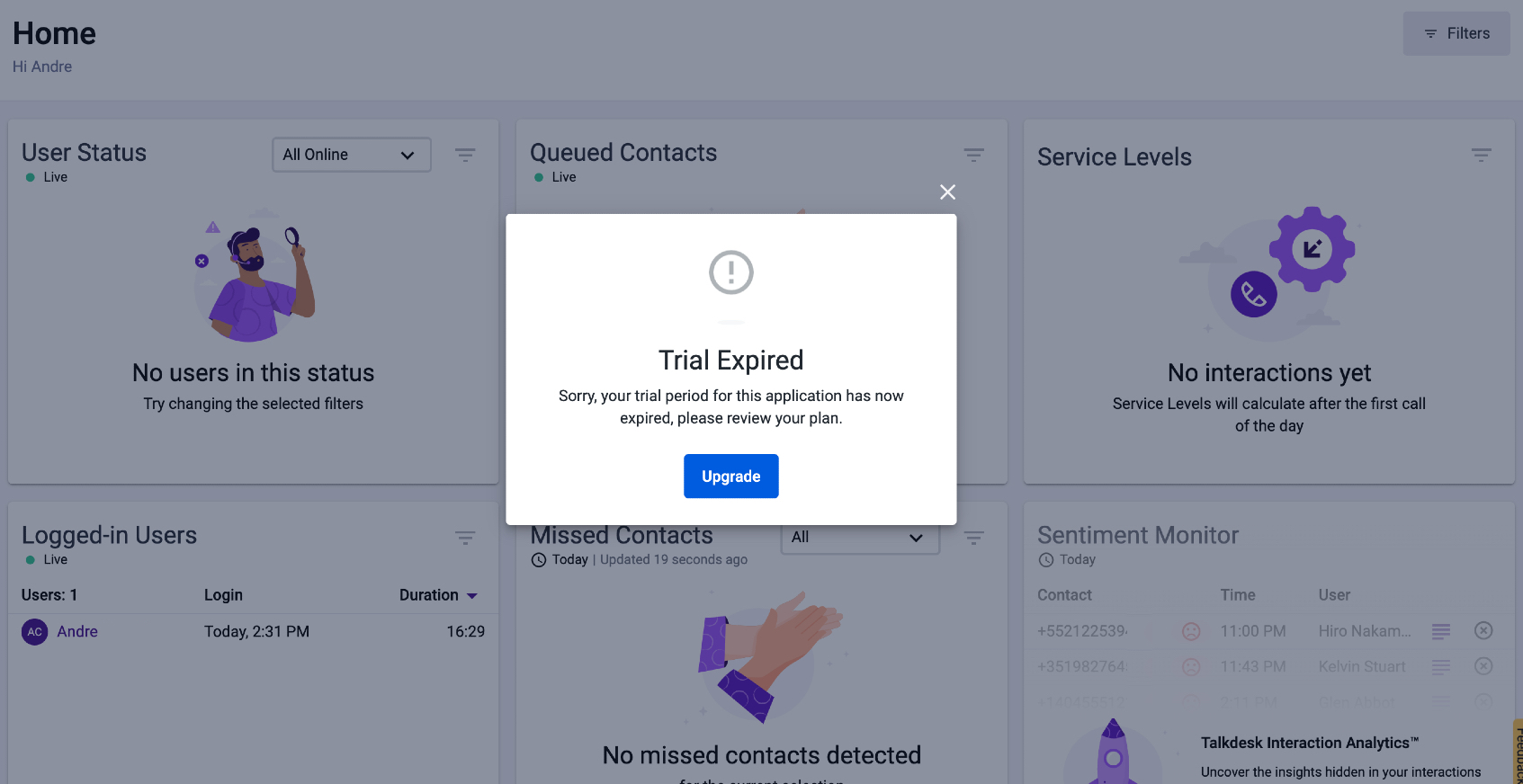 To continue using the application, click the Upgrade button and select a new plan from the dropdown menu: