With Talkdesk for Slack supervisors are able to further enhance coaching efforts by leveraging Slack's messaging abilities during calls.
While monitoring a live call, supervisors will see a Talkdesk for Slack "Coach" button directly in the Keypad. Clicking this button allows them to send a customizable Slack message to the agent taking the call:
Simply type in a message and press "Send Message":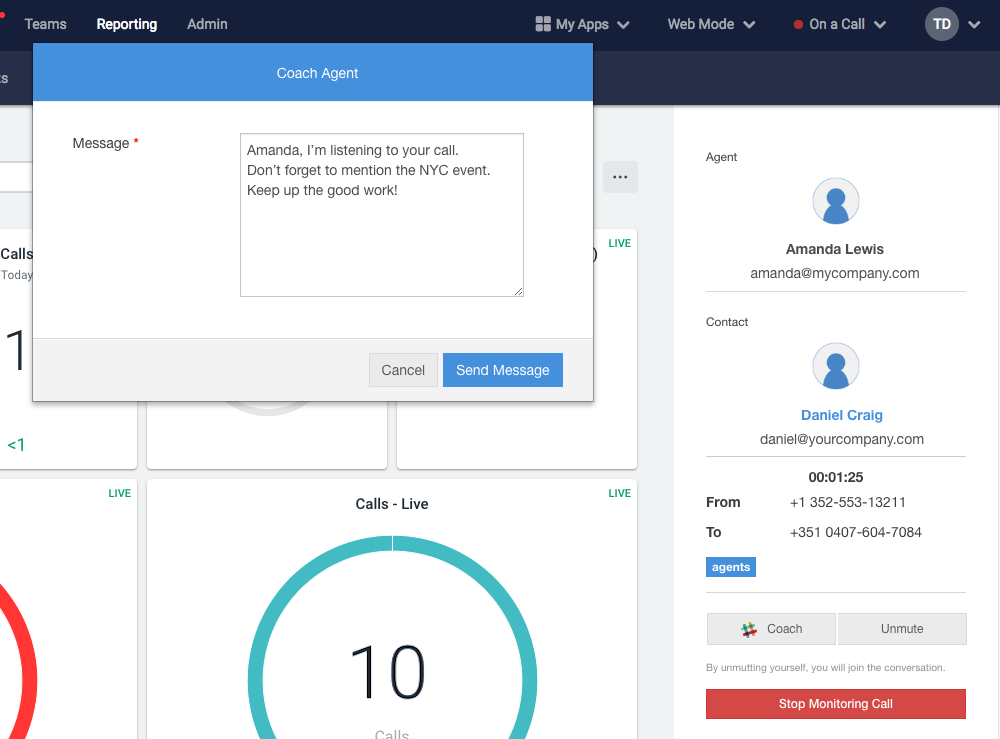 The agent on the call will immediately receive the Slack notification, including two message buttons, so that they can acknowledge it or request more information: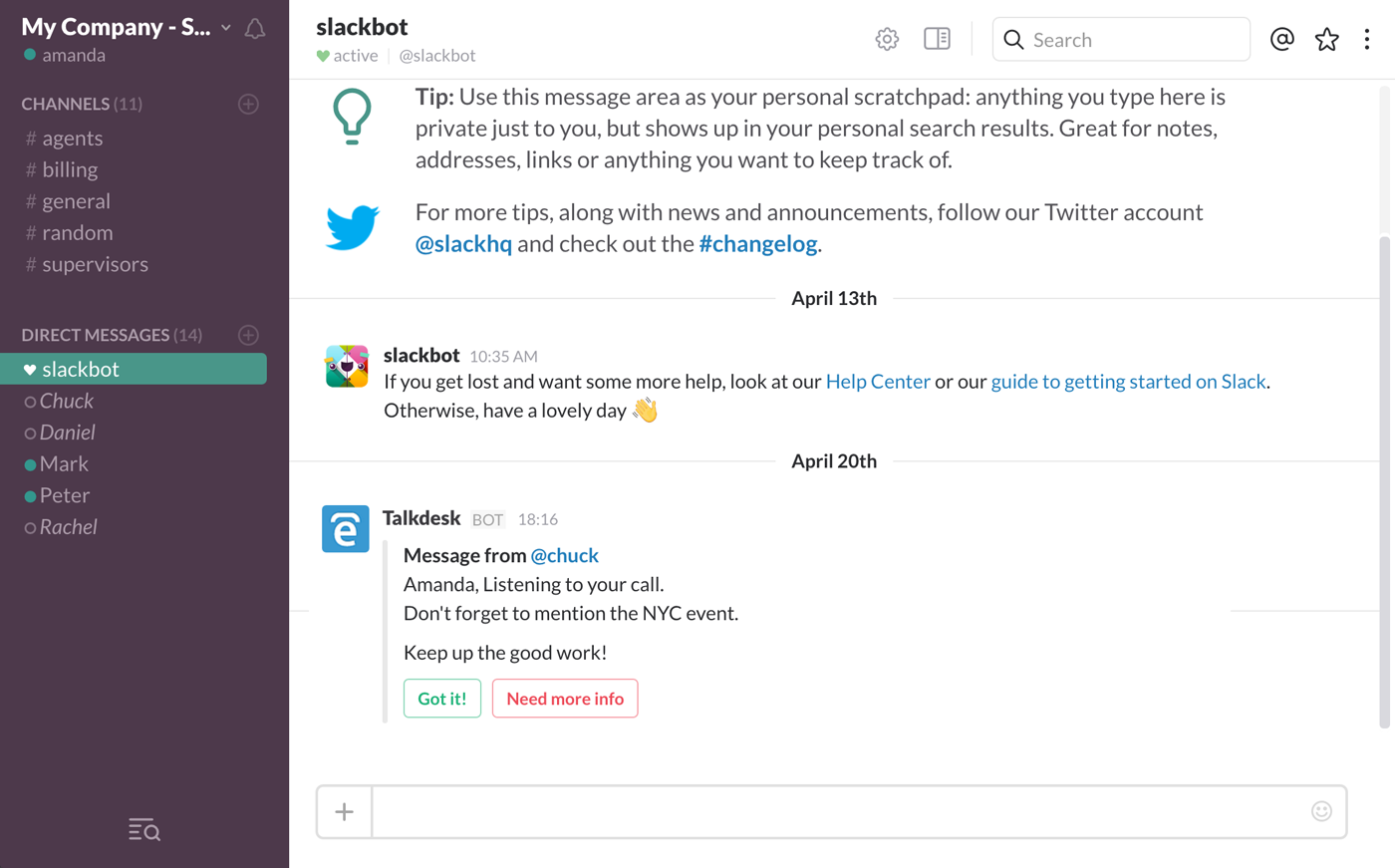 Talkdesk for Slack's coaching feature allows supervisors to provide guidance to agents behind the scenes as calls are occurring, without customers hearing. If direct intervention is needed, supervisors retain the option to barge in on the call.