Administrators
Talkdesk for Slack allows admins to configure alerts for any Slack channel based on call center events on Talkdesk. They will be able to, for instance, set up an alert mechanism, so that supervisors can receive notifications on their team's activity, such as:
Send a message to the supervisor when the waiting queue is greater than 10 calls.

Note: Not available for calls coming from numbers configured in Talkdesk Studio

™

.

Send a message to the #success channel when someone calls your VIP number.

Send a message to your #tier1support channel when a customer leaves a voicemail.

Send a notification to Supervisors when an Inbound call ends.
Supervisors
Talkdesk for Slack brings a new level of empowerment to call center supervisors by providing a real-time notification alert system.
It is built with a customizable notification engine that can alert call center supervisors of critical events on a queue that is getting too long, or the VIP customer that is calling in: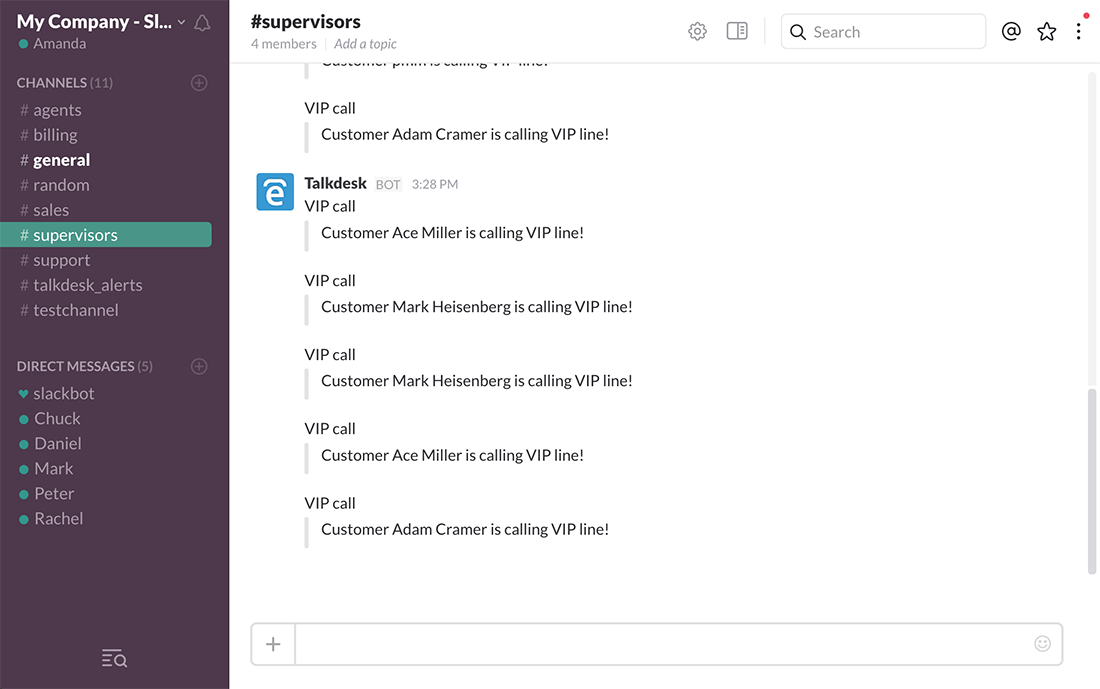 Send messages to any Slack #channel or @user directly from Talkdesk based on real-time events from your team's operations.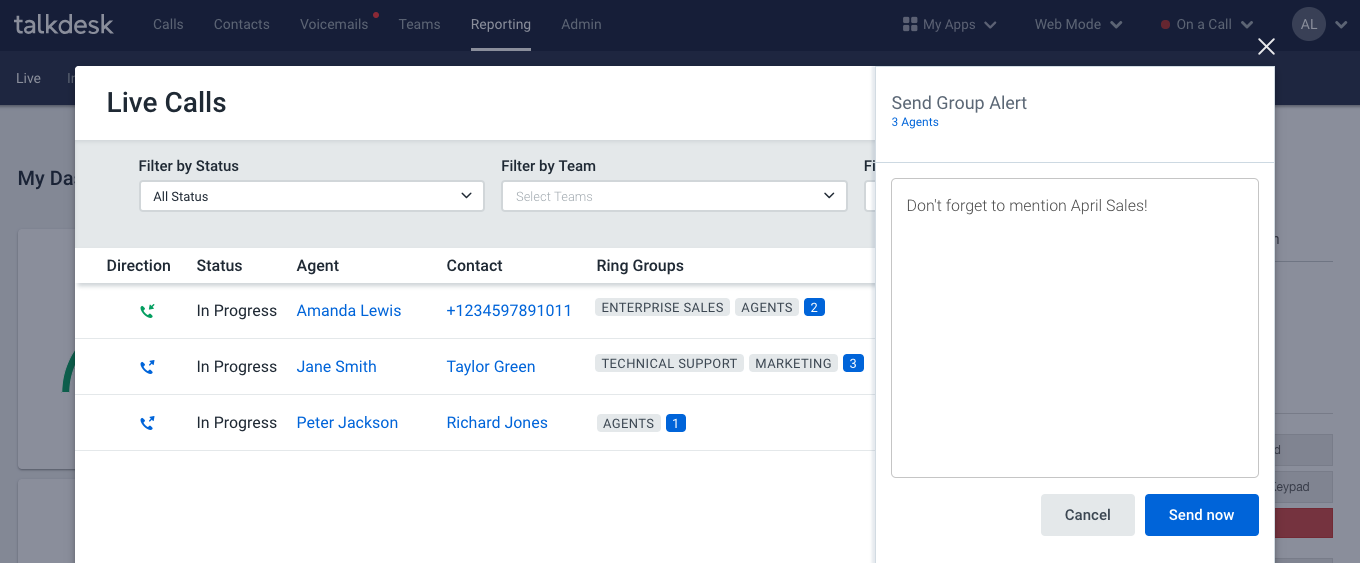 While monitoring live calls and agents' activities in Talkdesk Live™, supervisors can use the Slack integration to immediately alert all agents that there are currently 10 calls in the waiting queue. They can also use it to alert an agent who has forgotten to change the status to "Ready" after a call, break or lunch and remains in the previous status for an unexpectedly long period of time. Or to remind one or all agents currently on a call not to forget to mention the ongoing monthly sales, to mention but a few examples.
Talkdesk for Slack's coaching feature allows supervisors to provide guidance for agents behind the scenes. Supervisors will be able to instruct agents as calls are occurring without customers hearing. If direct intervention is needed, supervisors retain the option to barge in on a call: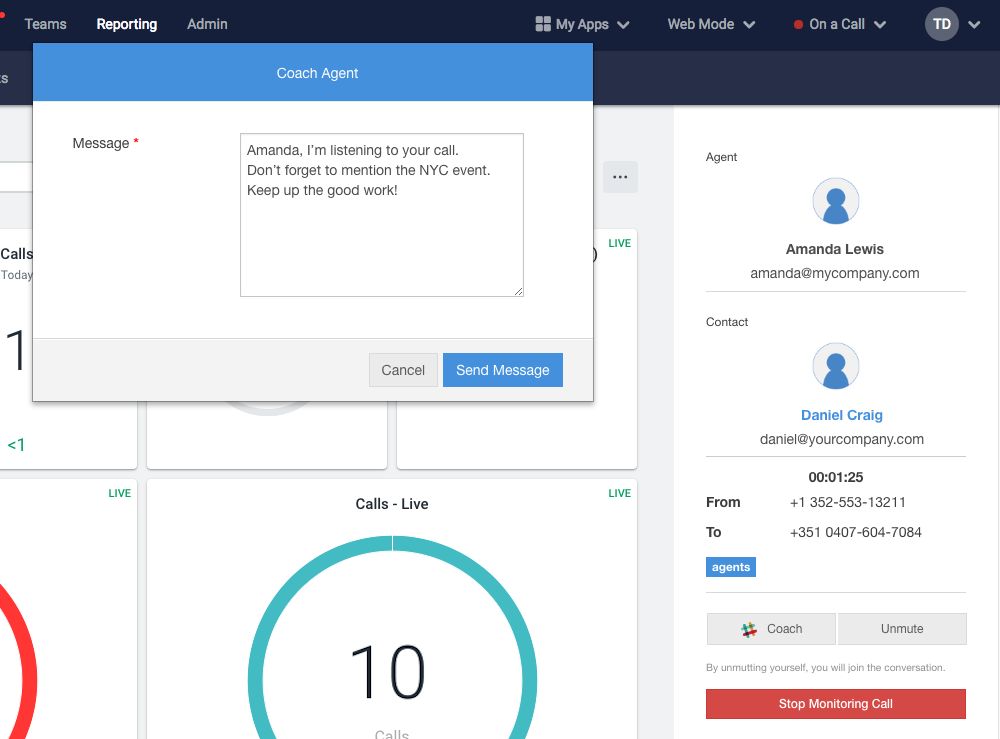 Agents
By allowing agents to reach out for help within their teams, Talkdesk for Slack bridges the knowledge gap of the call center.
Agents can reach out for the help of any team member or supervisor using Slack without leaving Talkdesk.

Supervisors or the agent's colleagues will automatically get notified and can then monitor the call to understand if they can help, coach colleagues, and/or barge in and transfer the call to the right person with minimal disruption for the caller: