Talkdesk Studio™ is an interactive visual designer that offers Talkdesk Admins a new way to configure, design, and manage both simple and complex call flows.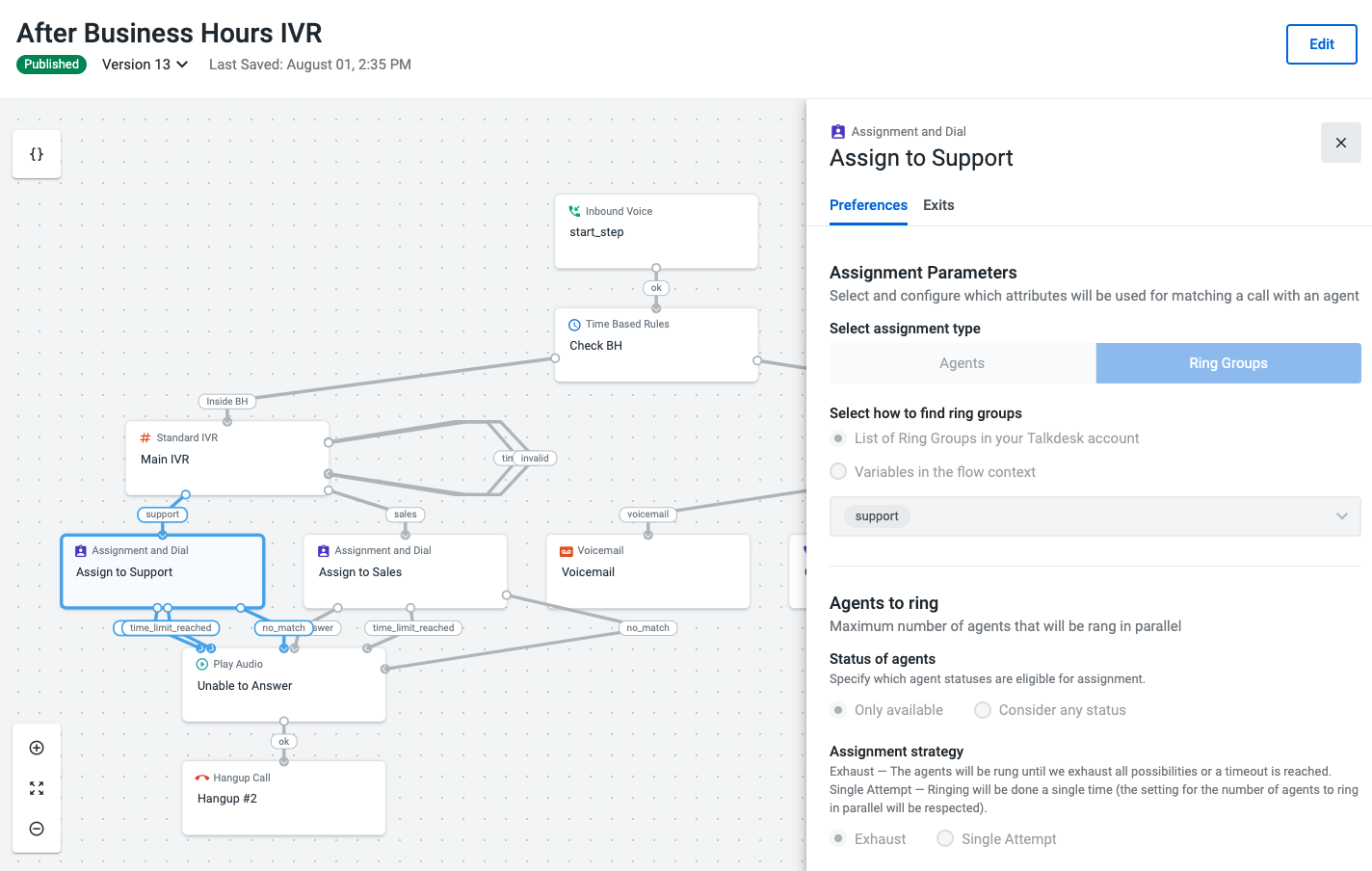 Studio offers a new assignment system providing new capabilities, like time-based actions on virtual queues and interaction prioritization. It's continuously being extended to provide a best-in-class routing solution with omnichannel capabilities.
Studio gives contact center admins the ability to visually design customer journeys with little to no code, or expensive IT resources. It features a rich library of powerful and easy-to-use components that admins can use to seamlessly drop in contact center actions such as data dips, complex IVRs and call recordings, among many others. This makes it easy to visualize the exact structure and outcome of any call flow. Studio also offers granular queue management functionality, so you can get specific around call prioritization, wait time, and time-based actions on virtual queues.
Requirements
If you're new to Studio, please check our requirements to start using it.
Resources
To get started with the creation of flows, take our course:
For in-depth guidelines, check our advanced documentation:
For additional support, please contact your Custom Success Manager or Talkdesk Support.