If you've forgotten your password and can't sign in to your Talkdesk account, you can use the  'Forgot password' option to reset it:
Note: "youraccountname" is your Talkdesk subdomain (typically the name of your company).
Click the 'Forgot password?' link: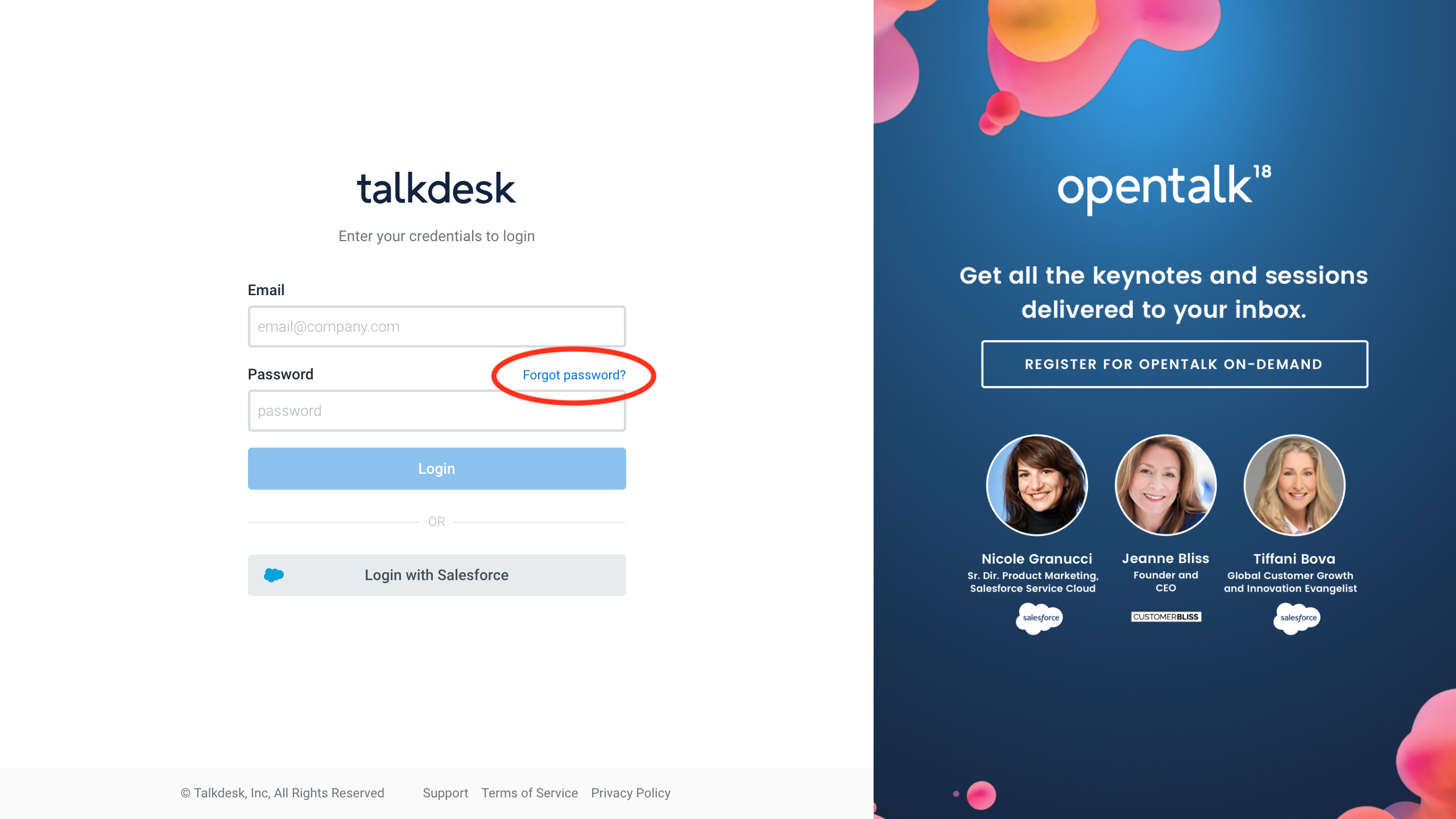 Please ensure you are using the email registered in your Talkdesk profile: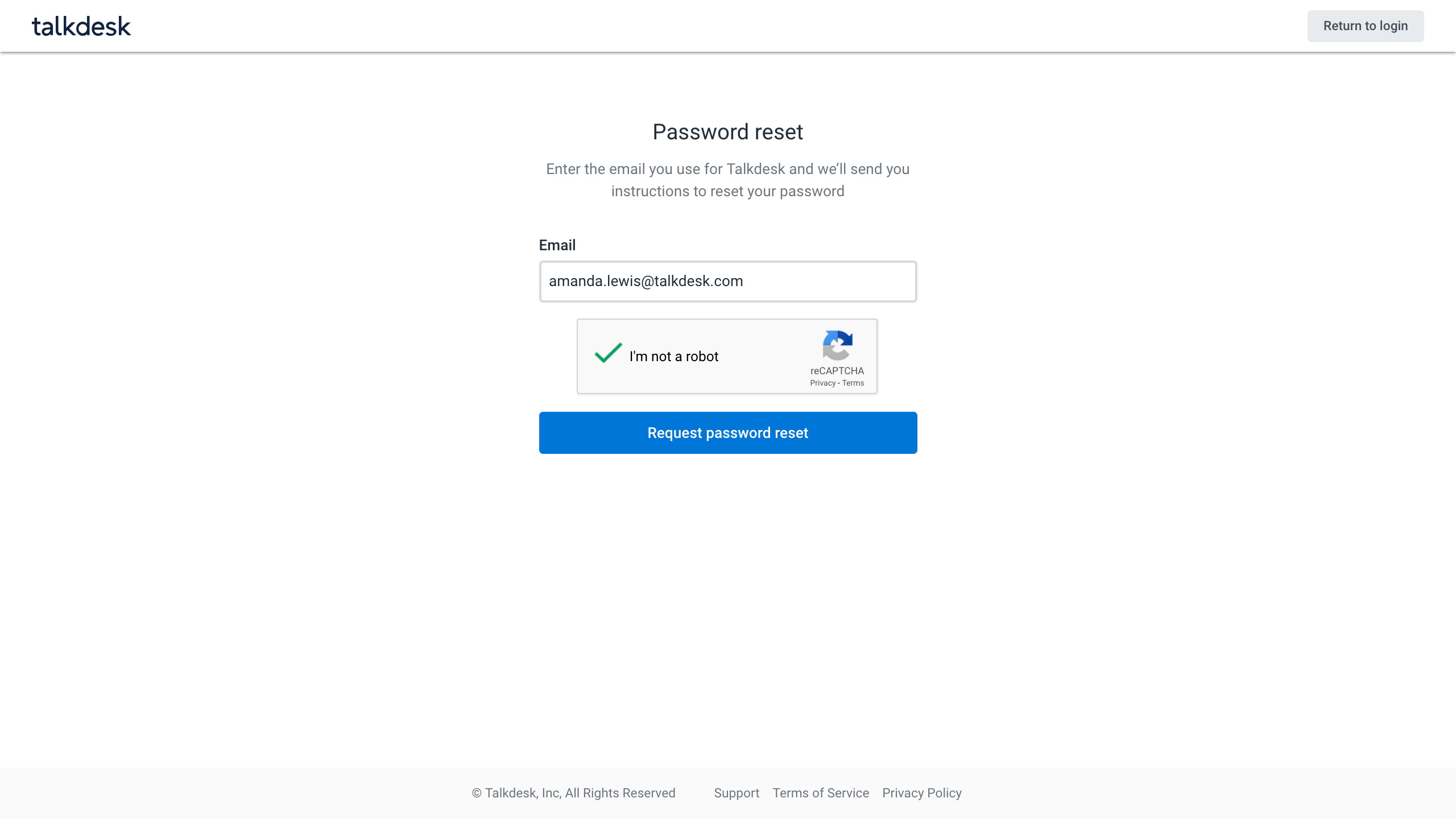 Click the 'I'm not a robot' reCAPTCHA validation box and wait for the green check mark confirmation.
Click the 'Request password reset' button. 
In a few seconds you will receive an email with instructions on how to reset your password: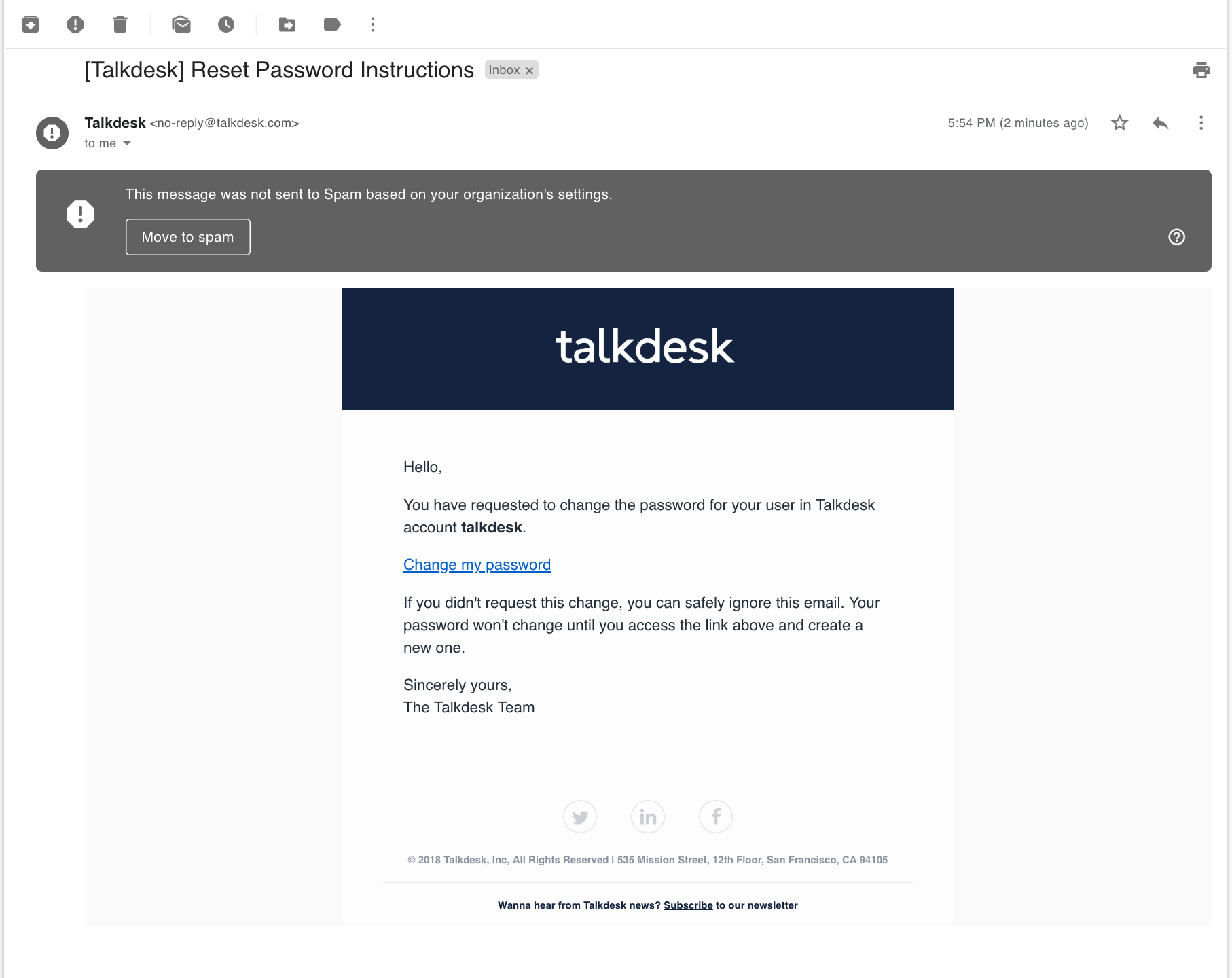 Access the link provided in the email and create a new password: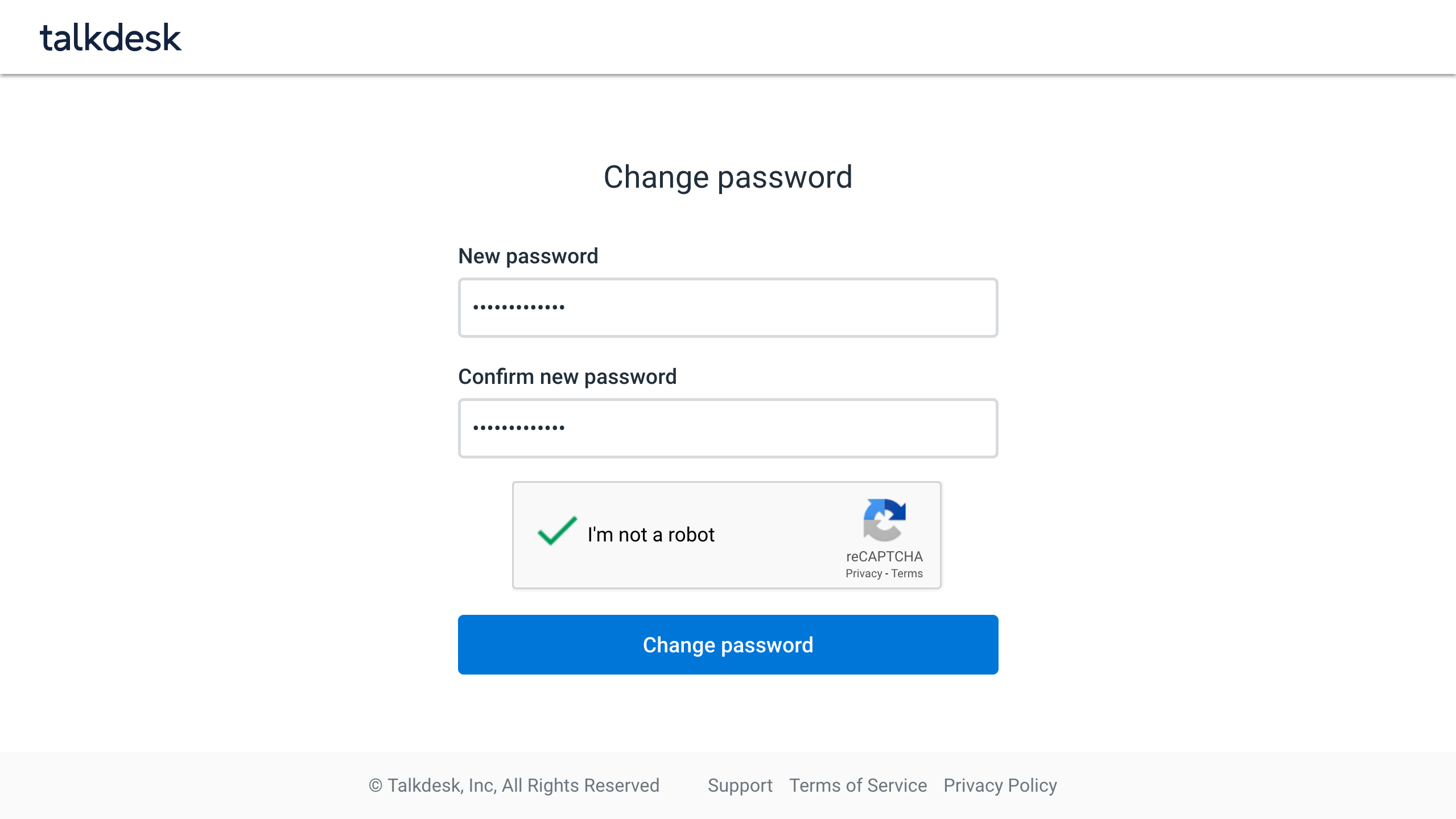 Creating a strong and secure password is an important part of protecting your Talkdesk Account.
Here are some tips for creating a strong password:
Use at least 8 characters
Use a mix of letters (uppercase and lowercase), numbers and symbols
Don't use your name, username or account name
Avoid predictable passwords such as "password", "12345" or "talkdesk"
Use a password manager to generate your passwords (eg. https://keepassxc.org) 
If you don't see the email in your inbox:
Check your spam/junk folder
Make sure email address: no-reply@talkdesk.com is not blocked or make sure all emails from this email address are always delivered
If you remember your password, you can sign in to Talkdesk and change it in your account settings by following the instructions here.