To log in to Talkdesk from the browser, please visit https://yourcompanyname.mytalkdesk.com
Note: "yourcompanyname" is your Talkdesk subdomain/account name: typically the name of the company you work for.
Account names can only contain lowercase alphanumeric characters and '-' (hyphens).
The correct address was sent to you in a welcome email from Talkdesk entitled: "[Talkdesk] Invitation Instructions".
You will then be asked to insert your email and password in order to log in: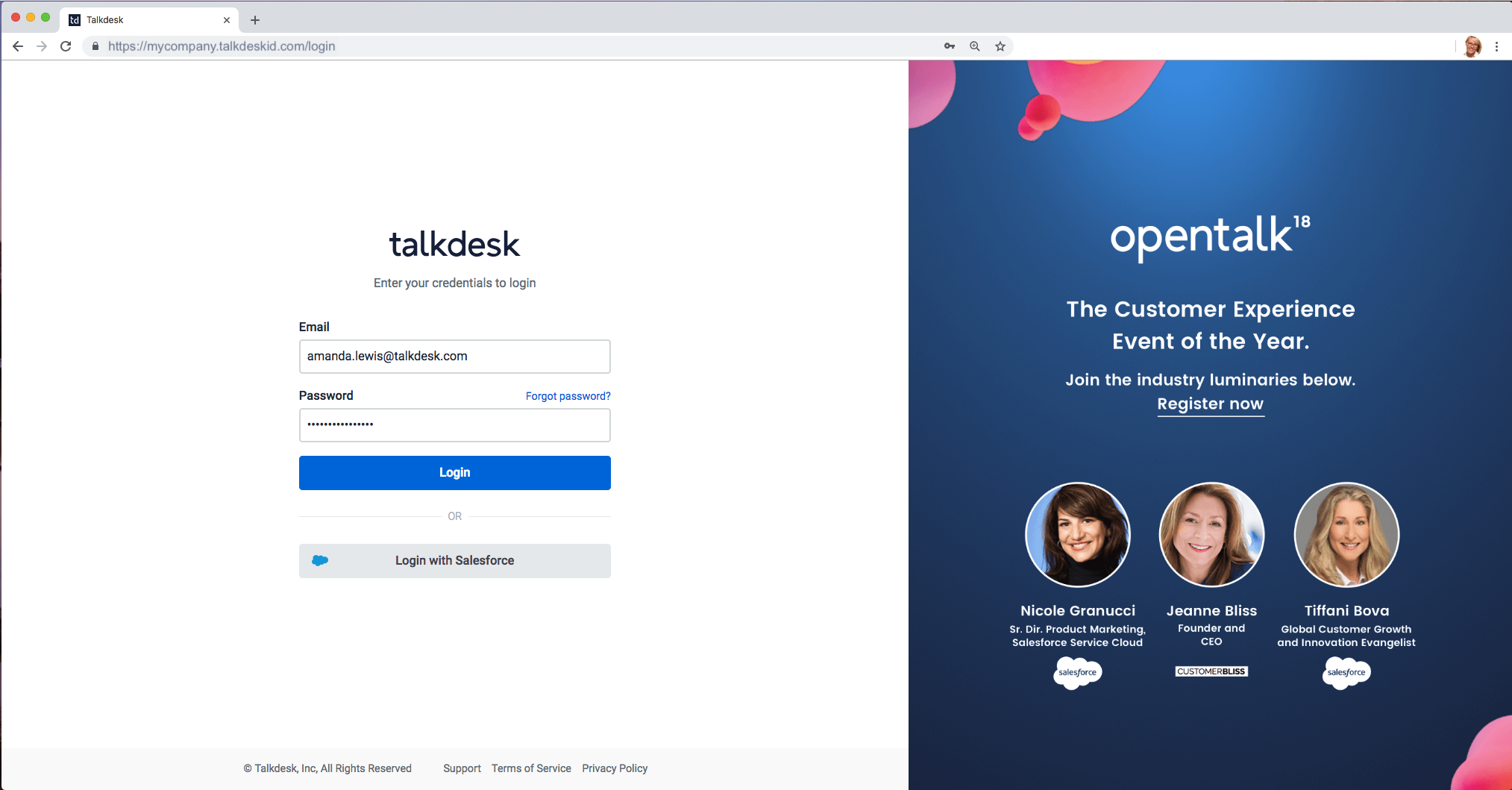 Once you log in for the first time, you will be taken to Talkdesk's Web Dashboard:
If you're using Callbar, please check the article Logging in to Talkdesk Callbar.
If Single sign-on (SSO) is enabled, you can follow the guidelines in the article Talkdesk Single Sign-on.