In order to protect your account, we recommend you to update your Talkdesk account password on a regular basis.
To update your password, go to https://yourcompany.mytalkdesk.com. Please ensure you are logged out of your account.
NOTE: "yourcompany" is your Talkdesk subdomain: typically the name of the company you work for.
Click on Forgot your password?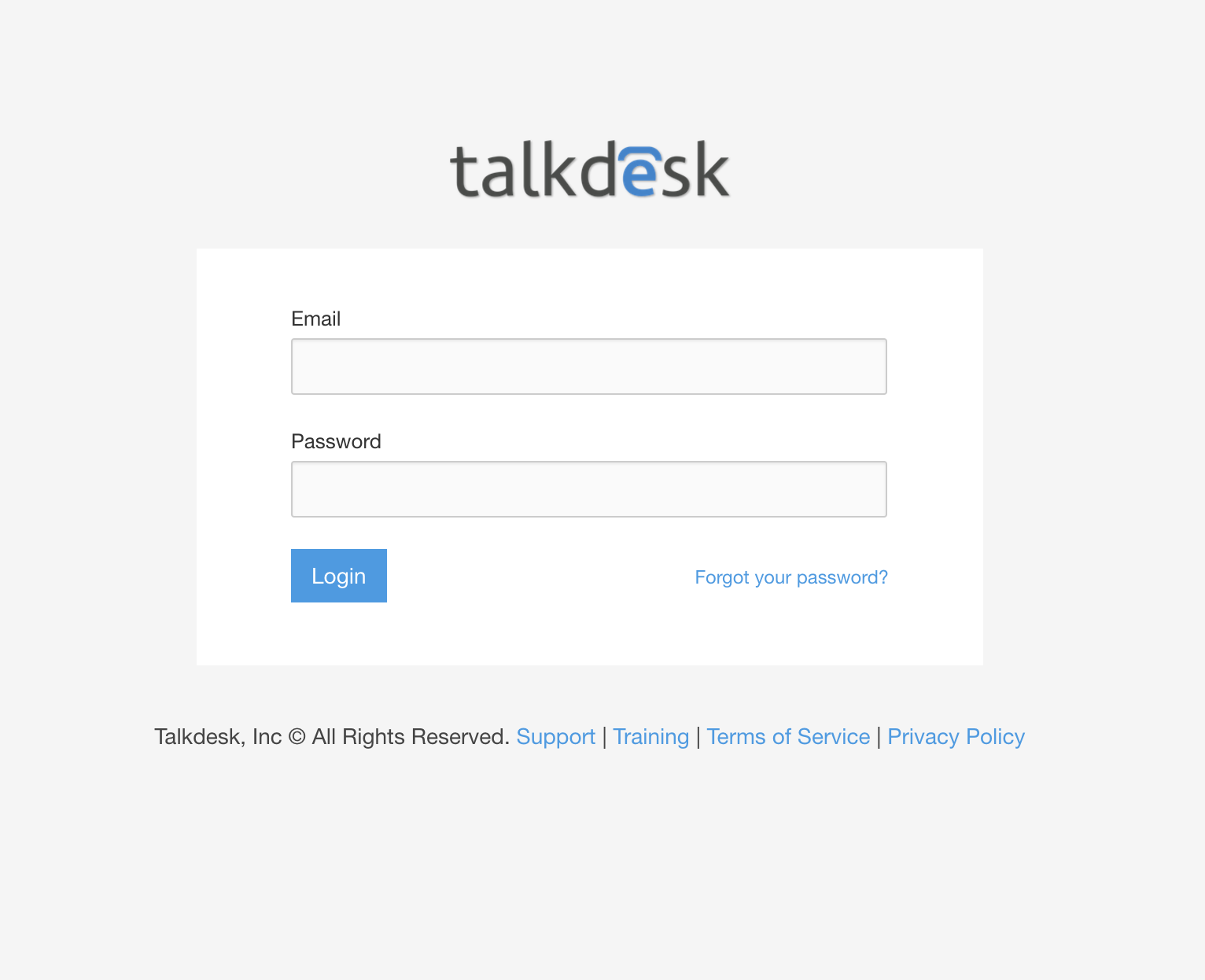 Enter your email address and then click on Reset my Password. Please ensure you are using the email registered to your Talkdesk profile.
In a few minutes you will receive an email with instructions on how to reset your password. Access the link provided in the email and create a new password.