The Automatic Away feature allows call center managers to set a limit on the number of call attempts agents can reject or fail to take in sequence before they are automatically set to "Away" status: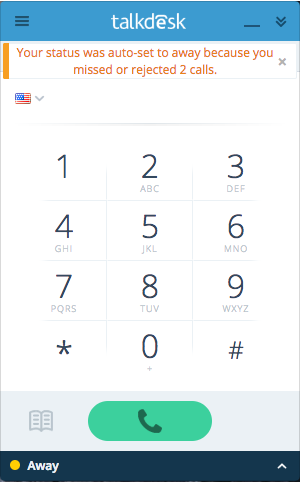 Auto away can act as a safety net for the times they accidentally forget to update their statuses. 
Example: You can set agents status to be automatically switched to 'Away' after they fail to take or reject a call two times in a row. E.g., call rings agent, agent does not pick up or rejects the call, call goes to the waiting queue; call rings agent again, agent does not take or rejects the call, call goes to the waiting queue again and the agent status is automatically changed to away: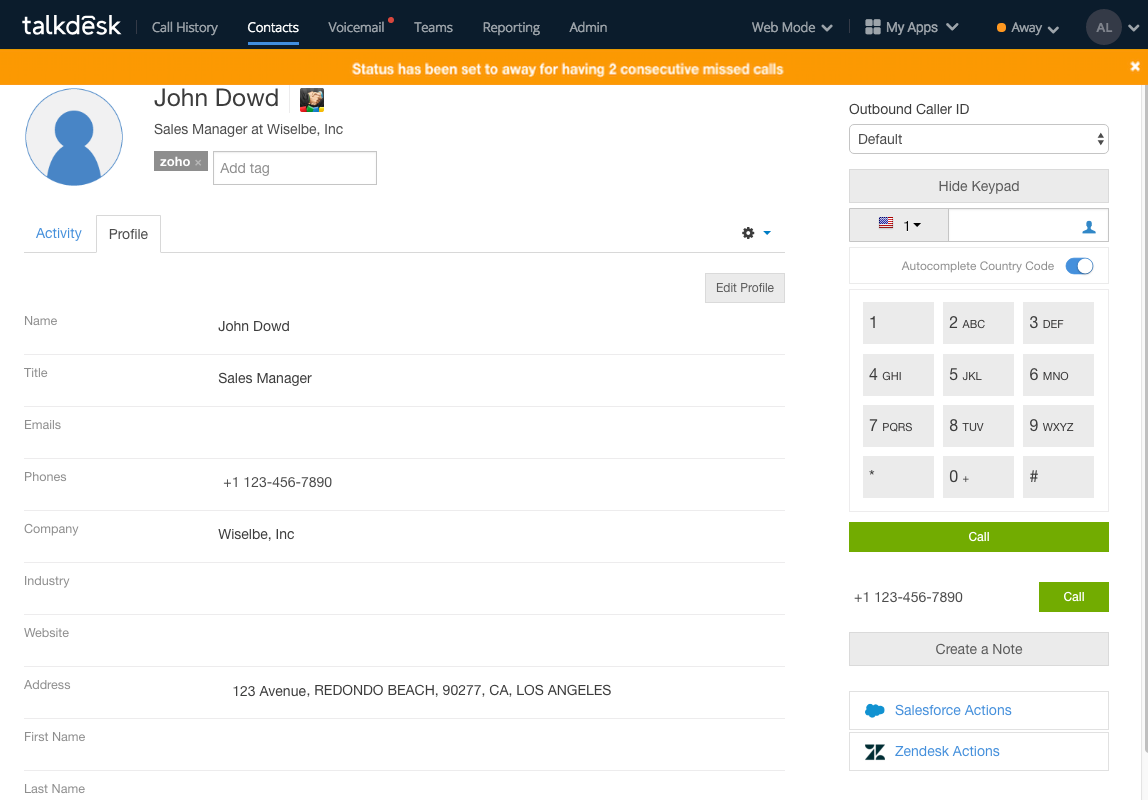 Note: If the same call is ringing more than one agent at a time, once the call is answered by one of them, this last ringing cycle attempt not taken or rejected by the other agents will not be accounted for the number of calls in sequence before forcing a status change to Away counter. This counter is also reset for the agent who took the call and every time an agent changes his/her status.
To automatically change a status to Away for any agent that fails to take a specified number of calls in sequence, follow these steps: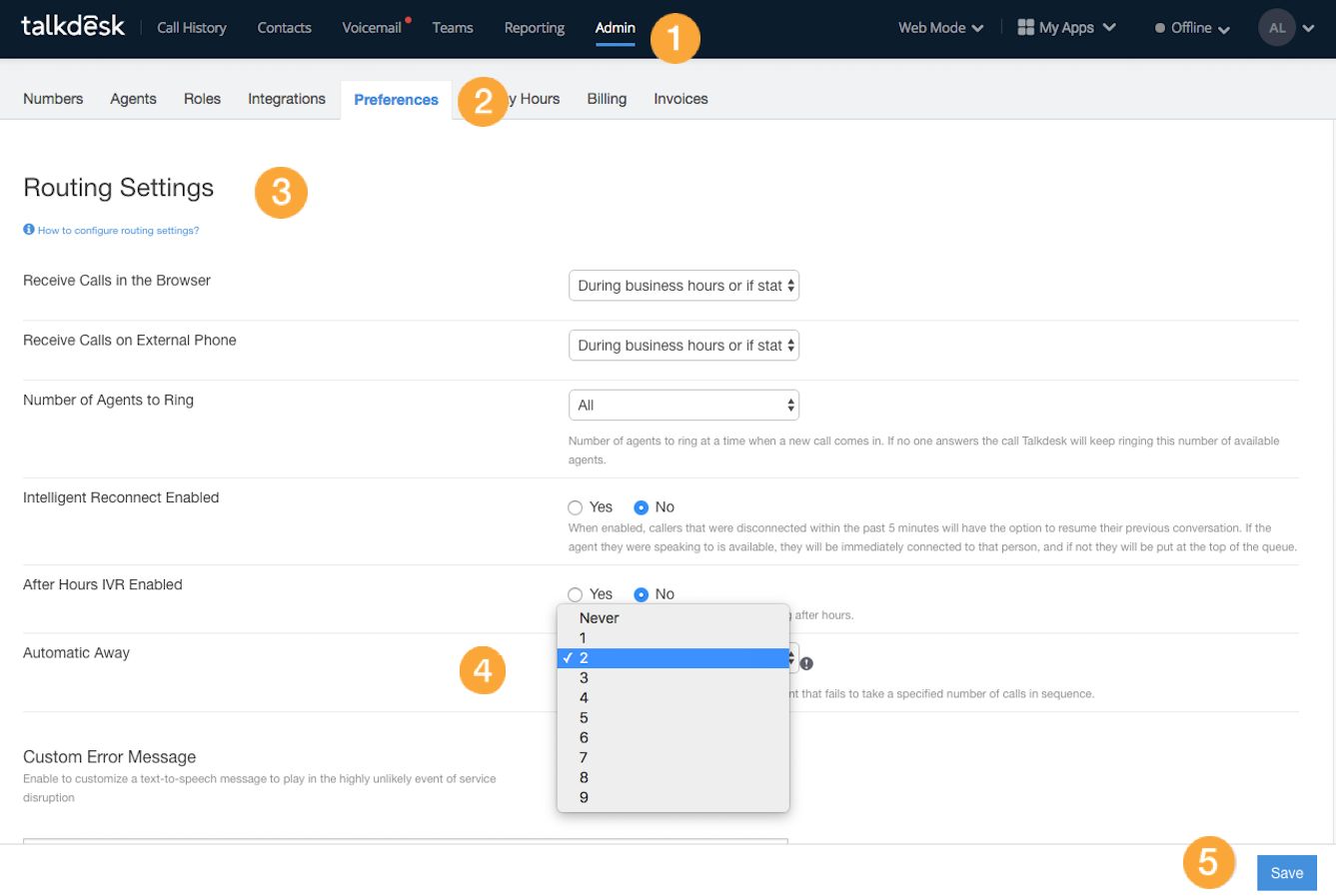 Log into your Talkdesk account as an Administrator.
Click the 'Admin' section at the top of the page [1].
Select the 'Preferences' tab [2].
Scroll down to 'Routing Settings' [3].
Next to 'Automatic Away' [4], select from the drop-down list the number of attempted calls agents can fail to take before their status is changed to Away.
Save [5] your changes.