The Automatic Away feature allows call center managers to set a limit on the number of consecutive call attempts agents can fail to take or reject before they are automatically set to "Away" status: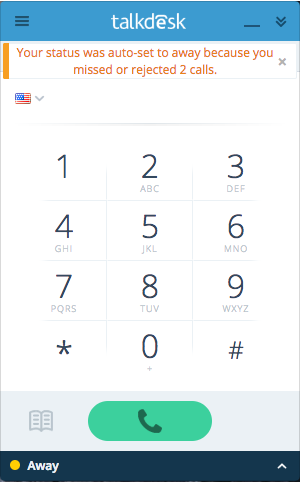 Auto away can act as a safety net for the times they accidentally forget to update their statuses. 
Note: Auto Away is not available in Callbar by default. Please email [email protected] to enable this feature for Callbar users. Agents must be in widget mode, and this will trigger on missed and rejected calls.
Example: You can set agents status to be automatically switched to 'Away' after they fail to take or reject a call two times in a row. E.g. call rings agent, agent does not pick or rejects the call, call goes to the waiting queue; call rings agent again, agent does not take or rejects the call, call goes to the waiting queue again and the agent status is automatically changed to away: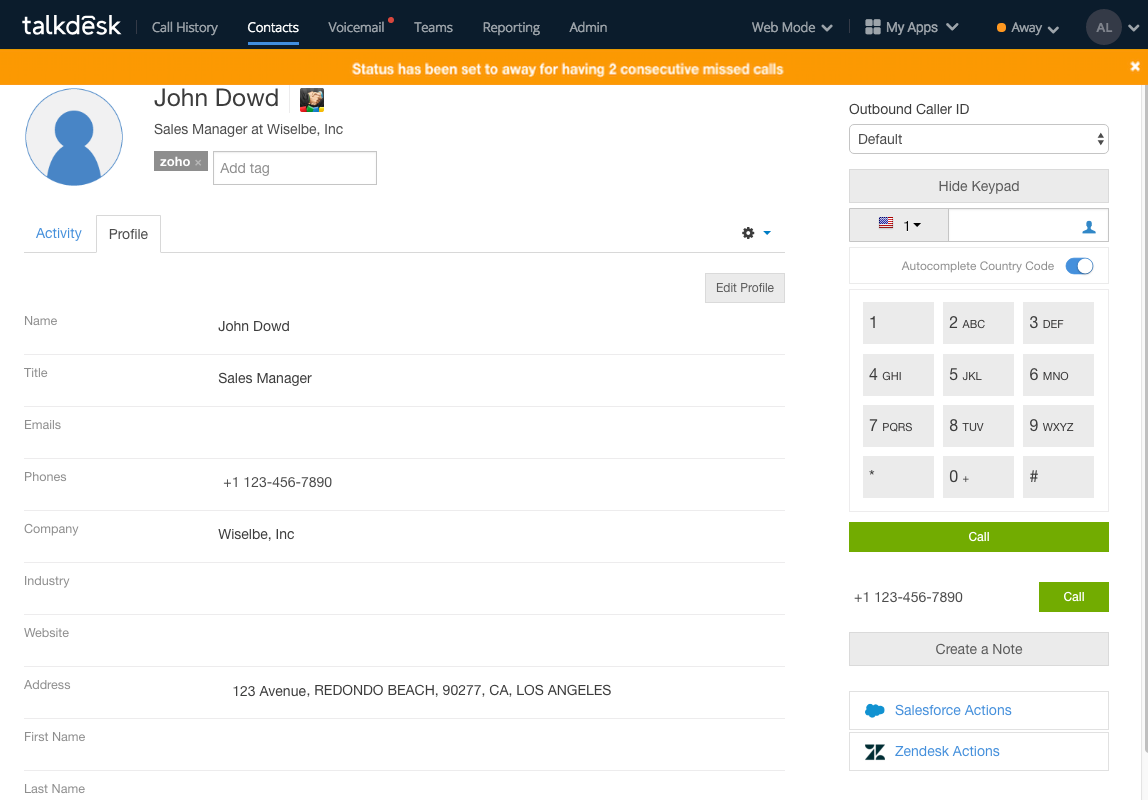 To automatically change a status to Away for any agent that fails to take a specified number of calls in sequence, follow these steps: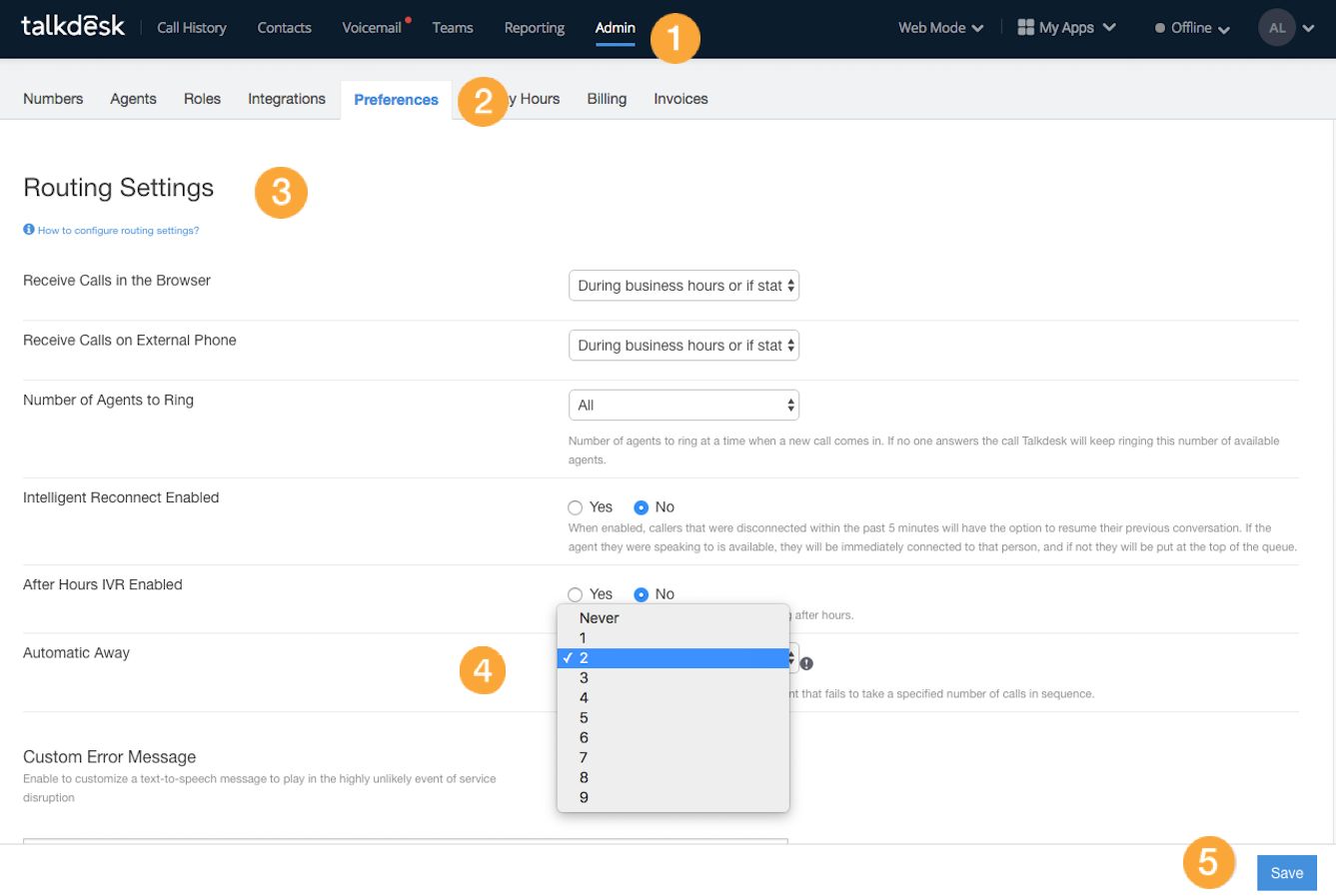 Log into your Talkdesk account as an Administrator.
Click the 'Admin' section at the top of the page [1].
Select the 'Preferences' tab [2].
Scroll down to 'Routing Settings' [3].
Next to 'Automatic Away' [4], select from the drop-down list the number of attempted calls agents can fail to take before their status is changed to Away.
Save [5] your changes.
If you are using Callbar, you must also email [email protected] to enable this feature on your account