Talkdesk Builder™ offers a full range of development tools, including APIs, and low-code and no-code interfaces, for unlimited and accelerated contact center customization. Within Builder, you will find the "Integrations" tab, where you can add and manage Integrations, Talkdesk Connections™, and Automation Tools.
To configure an integration with another tool, please follow these steps: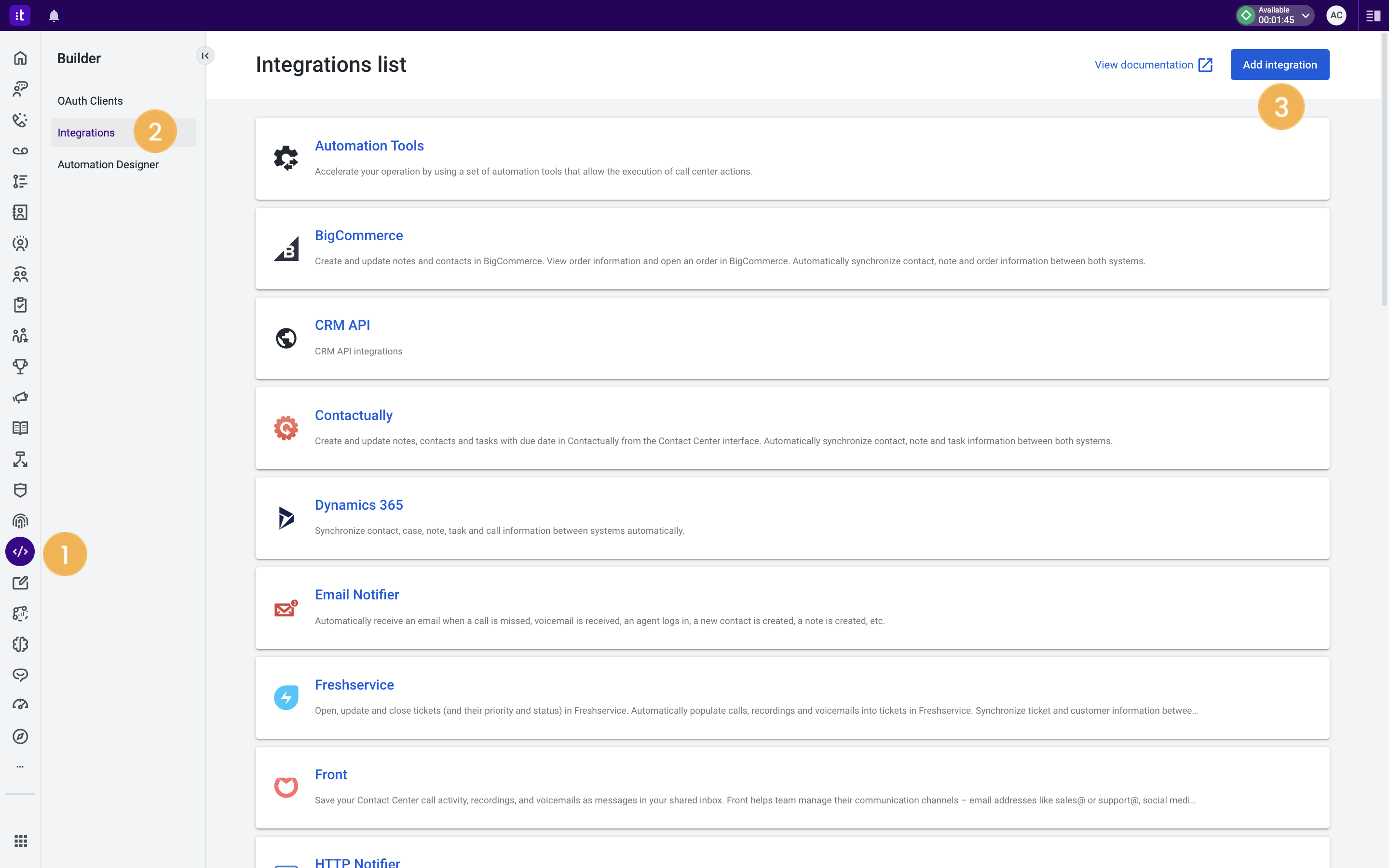 Go to the

Builder

app

[1]

.

Select the

Integrations

tab

[2]

.

Click on

Add integration [3]

.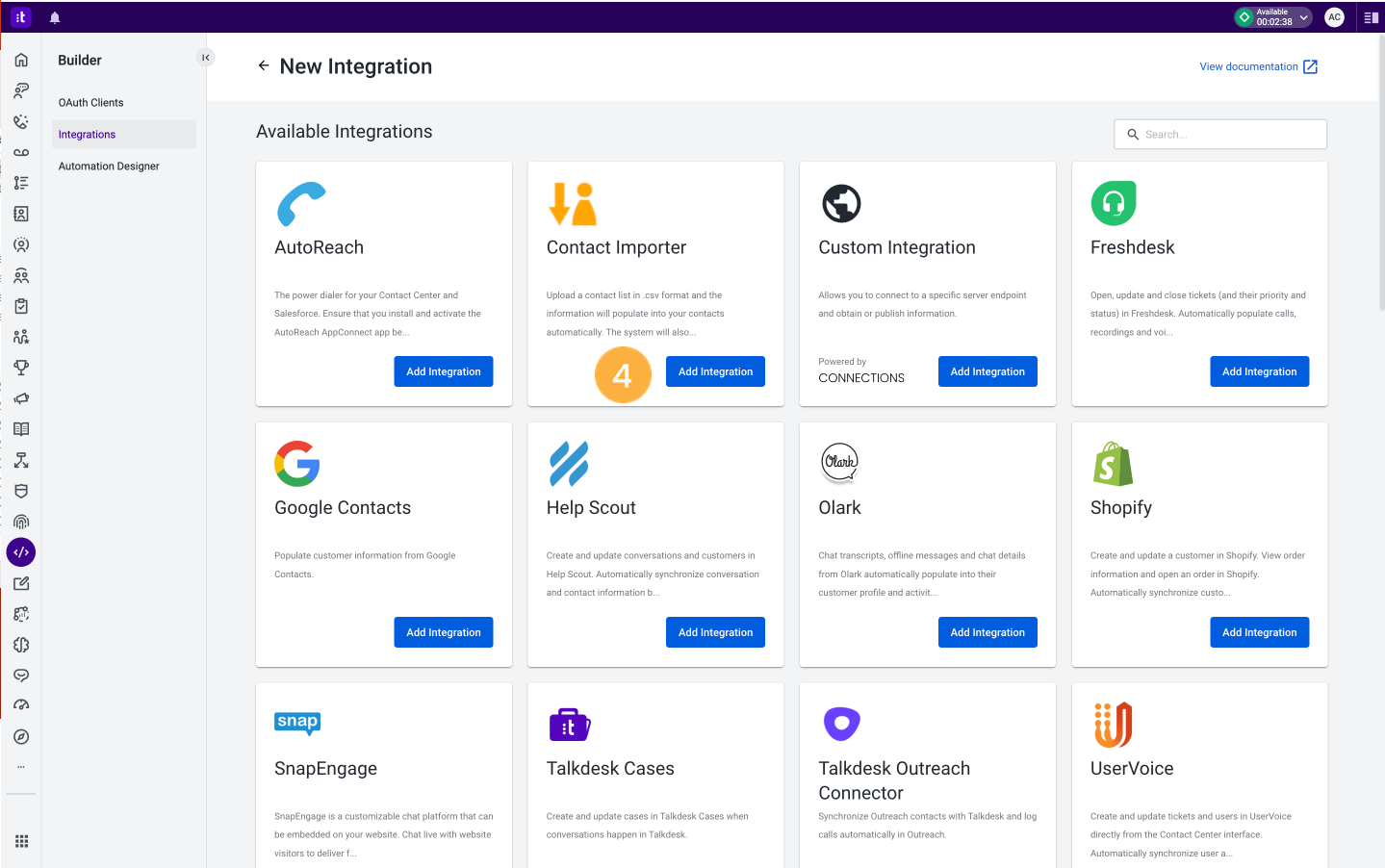 Look for the integration you want to configure and click the corresponding Add Integration [4] button.
You will be presented with the configuration page of the chosen integration. The configuration options will vary depending on the platform that you are integrating with Talkdesk.
Once an integration is enabled, you can start setting up automated tasks that send information from Talkdesk into your system when certain events occur, such as:
Talkdesk collects and synchronizes contacts and other available information (interactions you had with a particular contact) from your enabled integrations.
Learn more about how to configure and use a particular integration.