Configuring Google Chrome
Making sure the browser is up to date, and properly configured, is key to an optimal Talkdesk use.
Make sure you have the latest version of Google Chrome, and that it is configured as the default browser.
We recommend Google Chrome for the best experience and call quality, as the WebRTC support is more mature than in Firefox, which is the second-best option.
Please take the following steps to ensure that your browser permissions are enabled properly: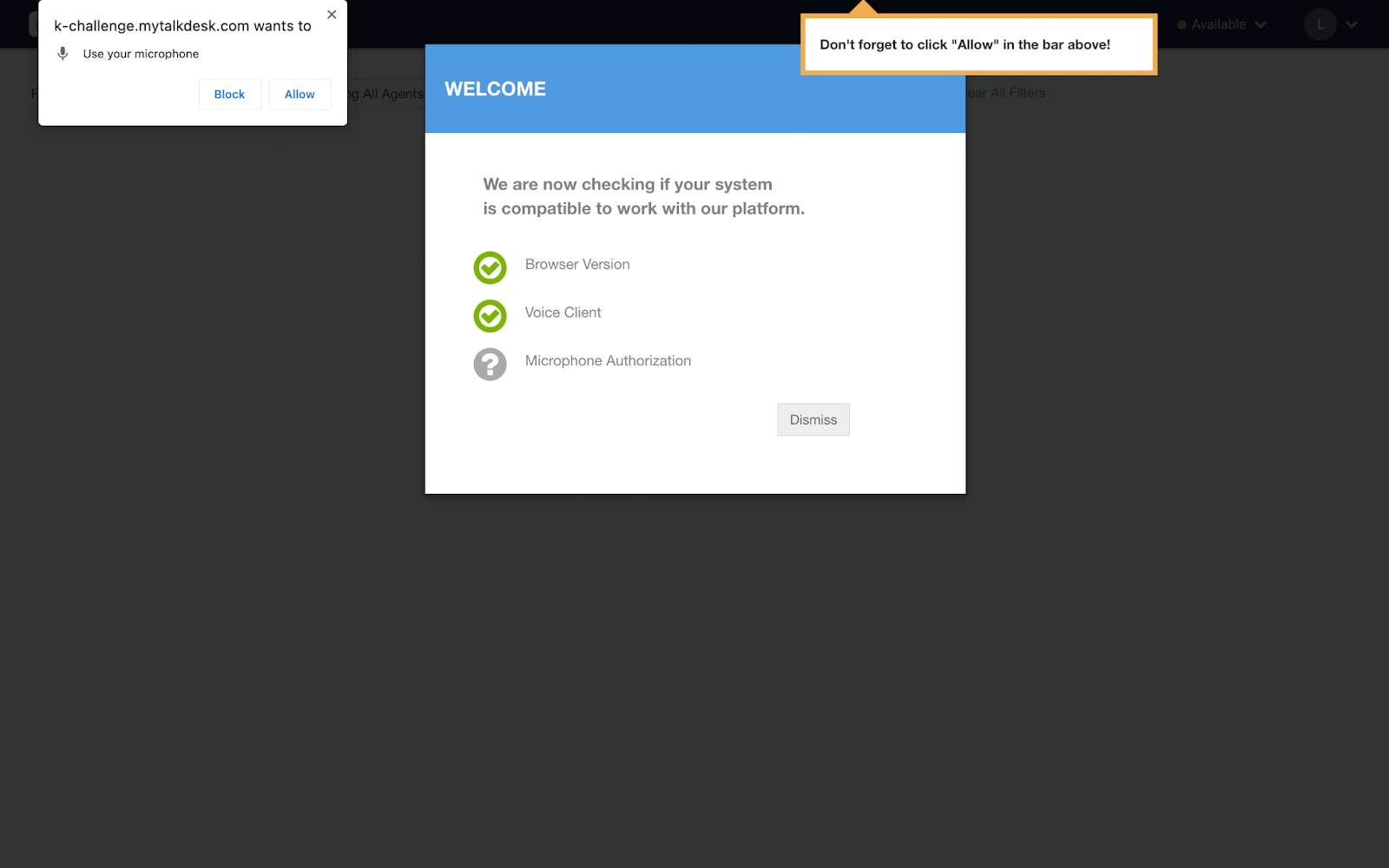 When you first log in to Talkdesk, you must click Allow in the above prompt, to make sure the microphone is allowed.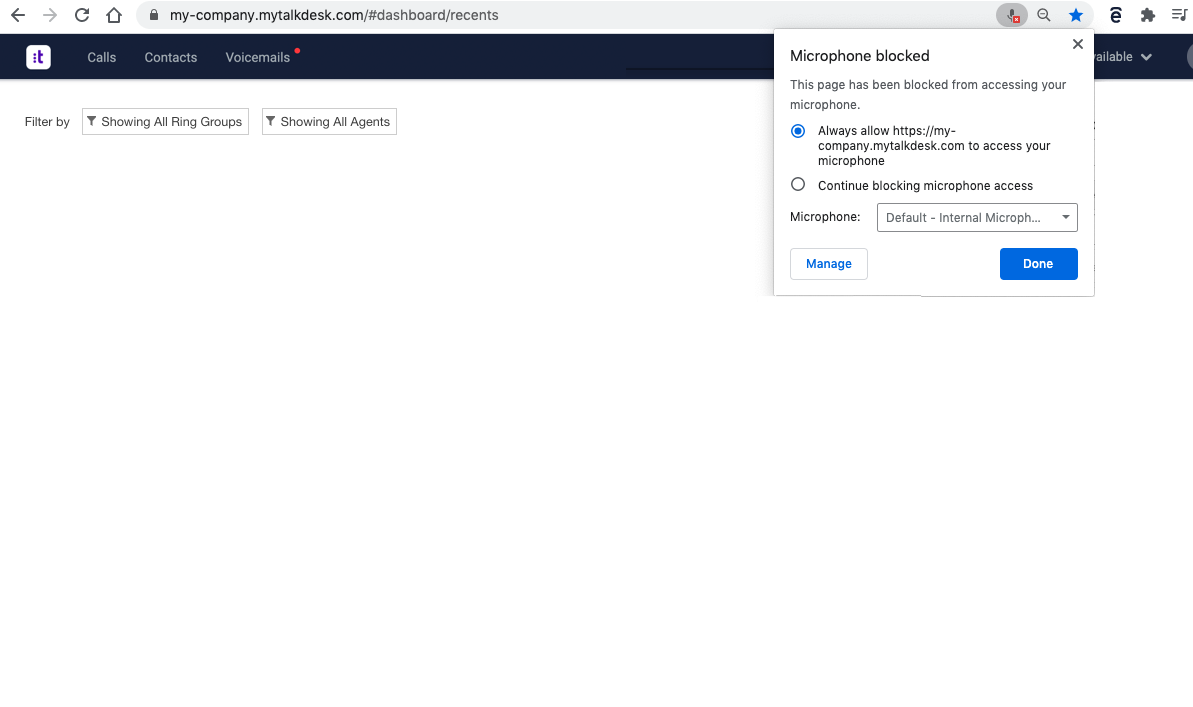 If you select Block, you will see a red "X" over a microphone icon in the URL bar. This means Talkdesk doesn't have permission to access your microphone. If you click on this icon, you should see a pop-up window:
Select "Always allow

yourcompanyname

.mytalkdesk.com to access your microphone", and click

Done

.

You must then refresh your browser

by clicking

Reload

. In some cases, you may also need to log out of Talkdesk, close the browser (all windows), and then reopen it.
Removing Extensions
Some browser extensions can block Talkdesk functionalities, including the audio, and cause the interface to behave unexpectedly.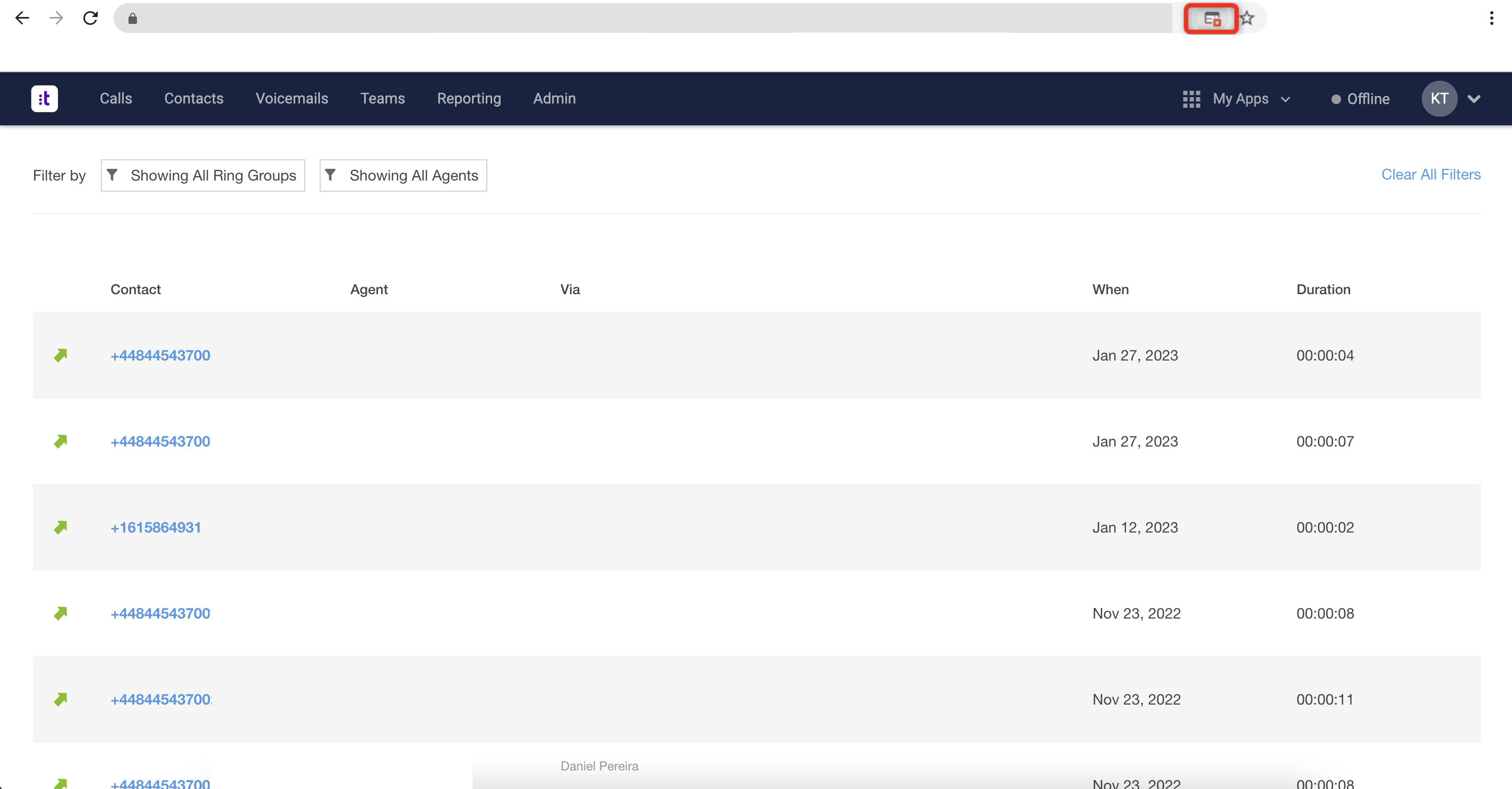 Here is a list of extensions you should avoid when using Talkdesk:
AdBlock Plus.
AdBlock.
HTTPS Everywhere.
ScriptSafe.
Flashblock.
Disconnect.
DoNotTrackMe.
Ghostery.
WebRTC Network Limiter.
In case you have these extensions installed, please follow these instructions to remove them from Google Chrome:
In Google Chrome, click the "More Options" button in the top-right corner.

Select

More Tools

>

Extensions

.

On the extension you want to remove, click

Remove

.

A notice to remove the extension will appear. Click

Remove

.