If your calls are not being forwarded to an external number on your IVR, an agent's external phone number or your if-no-answer number as expected, but instead are going to voicemail, that is probably happening because you're using a number that has an automated answering mechanism (like an IVR or voicemail).
We have a machine detection mechanism that is used to detect voicemail machines and abort the call in those cases.
Please update your phone number to disable the machine-detection by specifying * (asterisk) as the Ext. next to it.
To do this on your If-No-Answer Phone Number follow these directions:
Log into your Talkdesk account as an Administrator.
Click on the "Admin" tab at the top of the page
Click on the "Numbers" tab
Click on the phone number for which you have configured the If-No-Answer Phone Number
Under the "General" tab scroll down to 'If-No-Answer Phone Number' and type * on the Ext. field
When you are finished click "Save" at the bottom of the page

For your agent's External Phone Number, login to your account as an 'Administrator':
Click on the 'Admin' icon in the top navigation
Select the 'Agents' tab and click on the affected agent's name.
Scroll down to 'External Phone Number' and type * on the Ext. field (or ask the affected agent to do this by following the instructions here).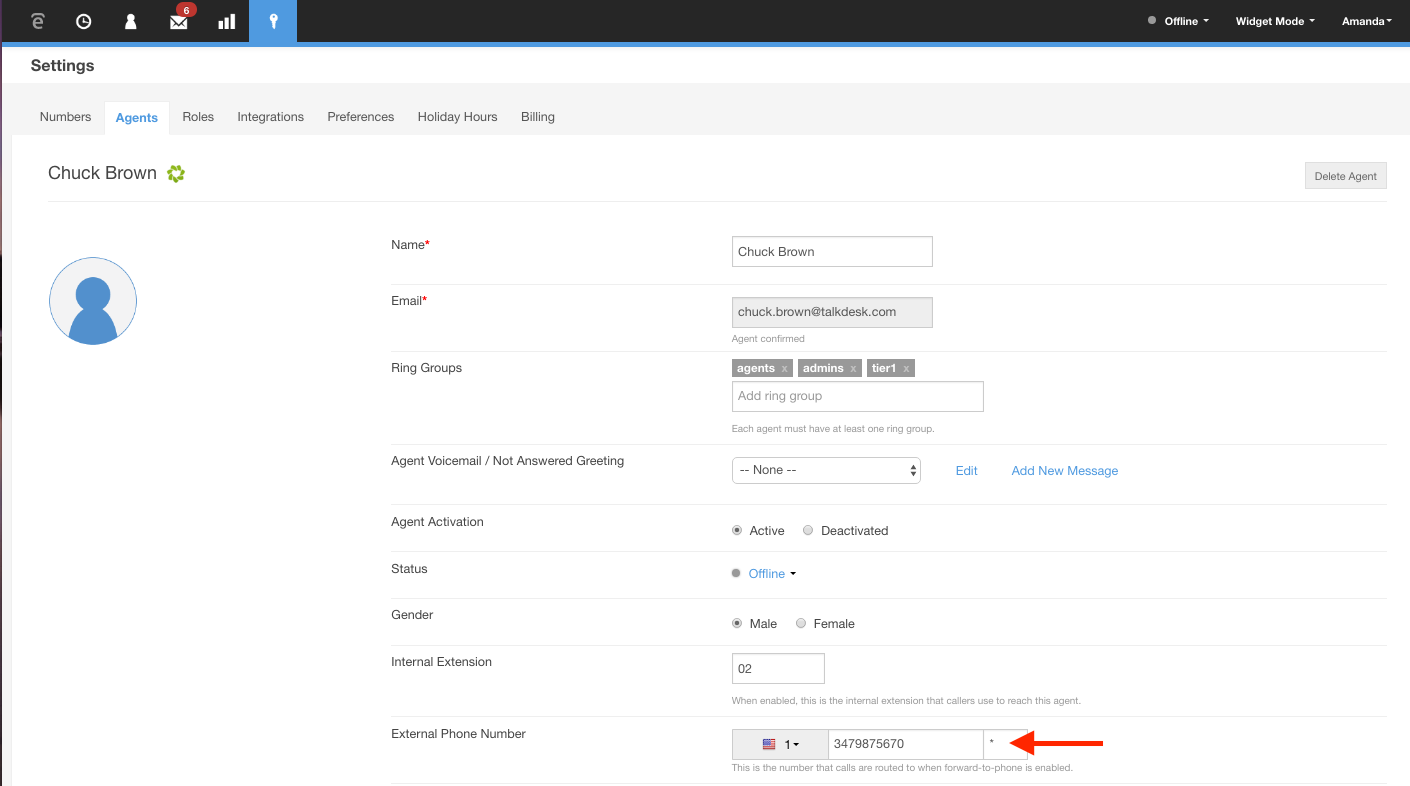 For your IVR phone number:
Sign in as an 'Admin'
Click on 'Numbers' on the left hand tab
Click on the phone number where you've setup your IVR
Click on the 'IVR' tab
Type * on the Ext. field next to the number after 'forward to phone number'