Setting up this integration is simple. No programming is required; just enter your BigCommerce account information and the integration process is complete.
Please follow these steps to activate the integration.
Get Your BigCommerce Credentials
Log in to your BigCommerce account and:
On the left sidebar, click on 'Advanced Settings' [1].
Select 'Legacy API Settings' [2].
Click on 'Create a Legacy API Account' [3].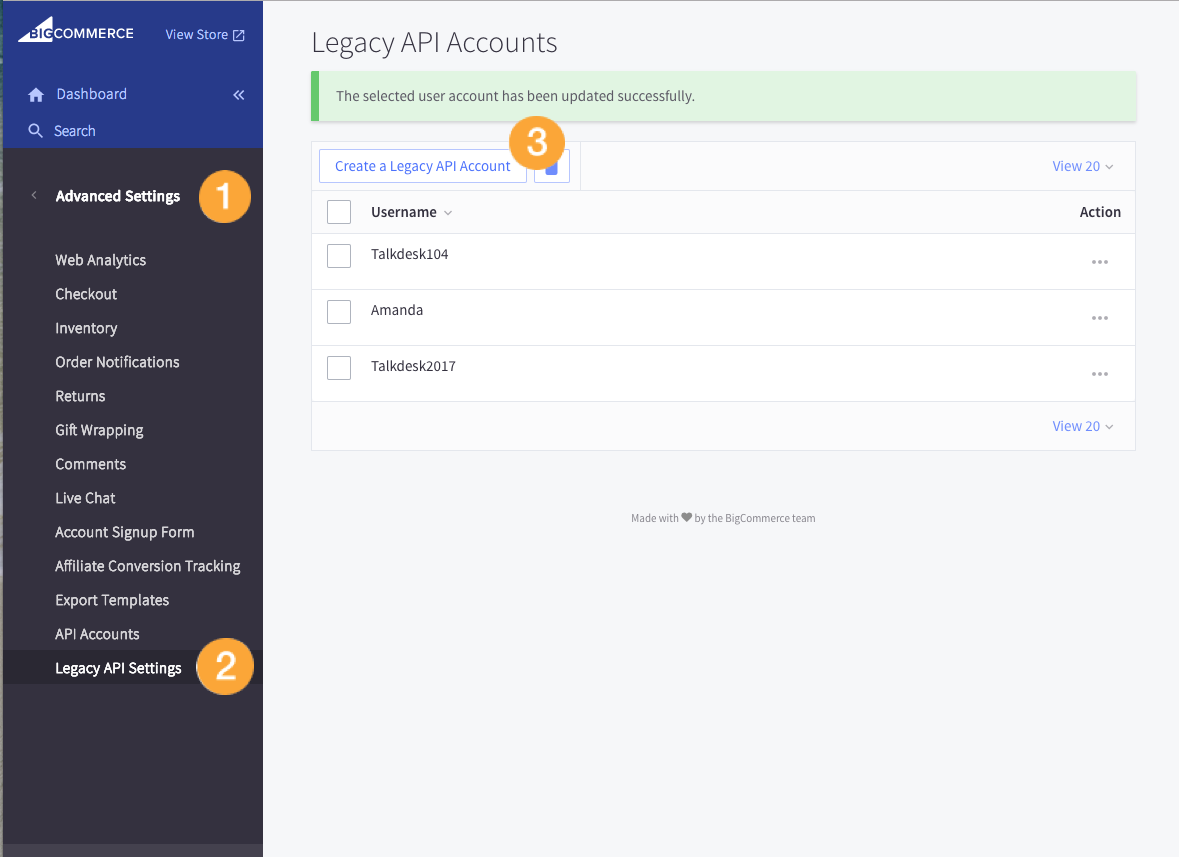 Enter a new 'Username' [4]. It must be between 3 and 15 characters long. Only letters, dots, hyphens and underscores are allowed.
Copy the 'API Path' and the 'API Token' [5] and save them somewhere safe before continuing. You can also generate a new token by clicking on 'Generate New Token'.
Click 'Save' [6].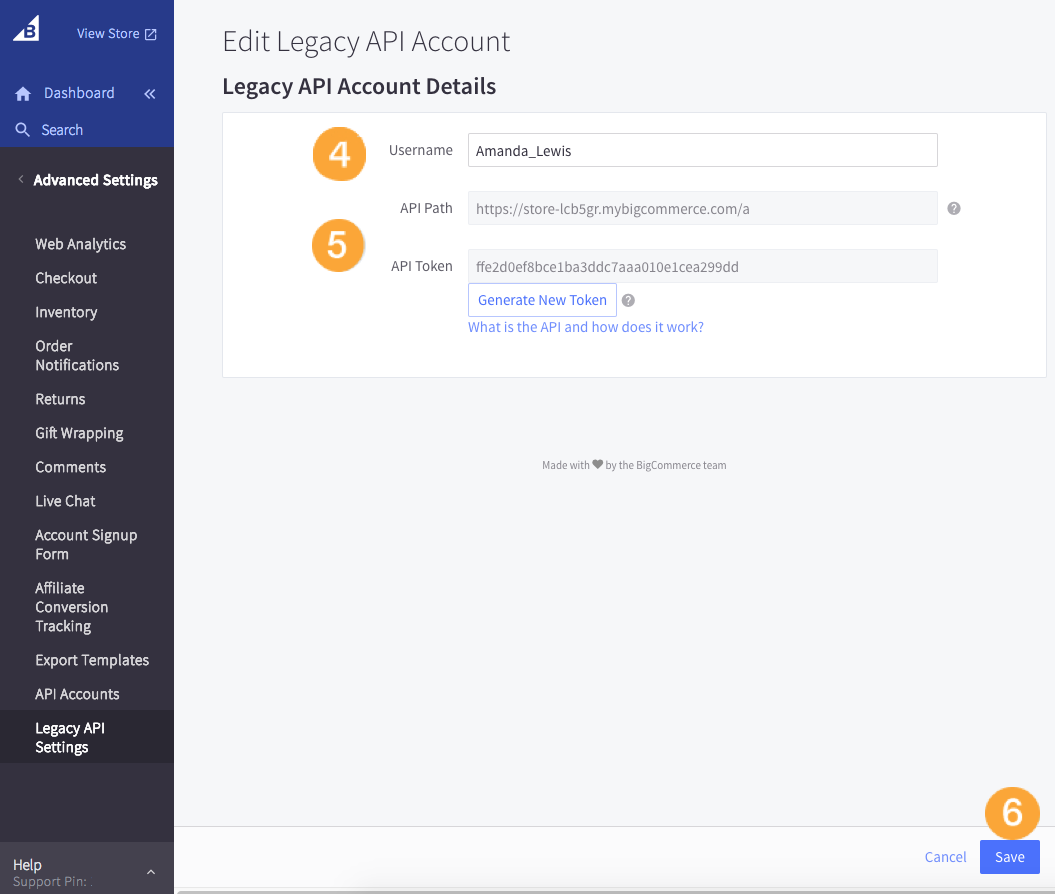 Activate the BigCommerce Integration in Talkdesk
Log in to your Talkdesk account as an Administrator and do the following:
Click on the 'Admin' section [7] at the top of the page.
Select the 'Integrations' tab [8] and click on the BigCommerce 'Connect' button [9].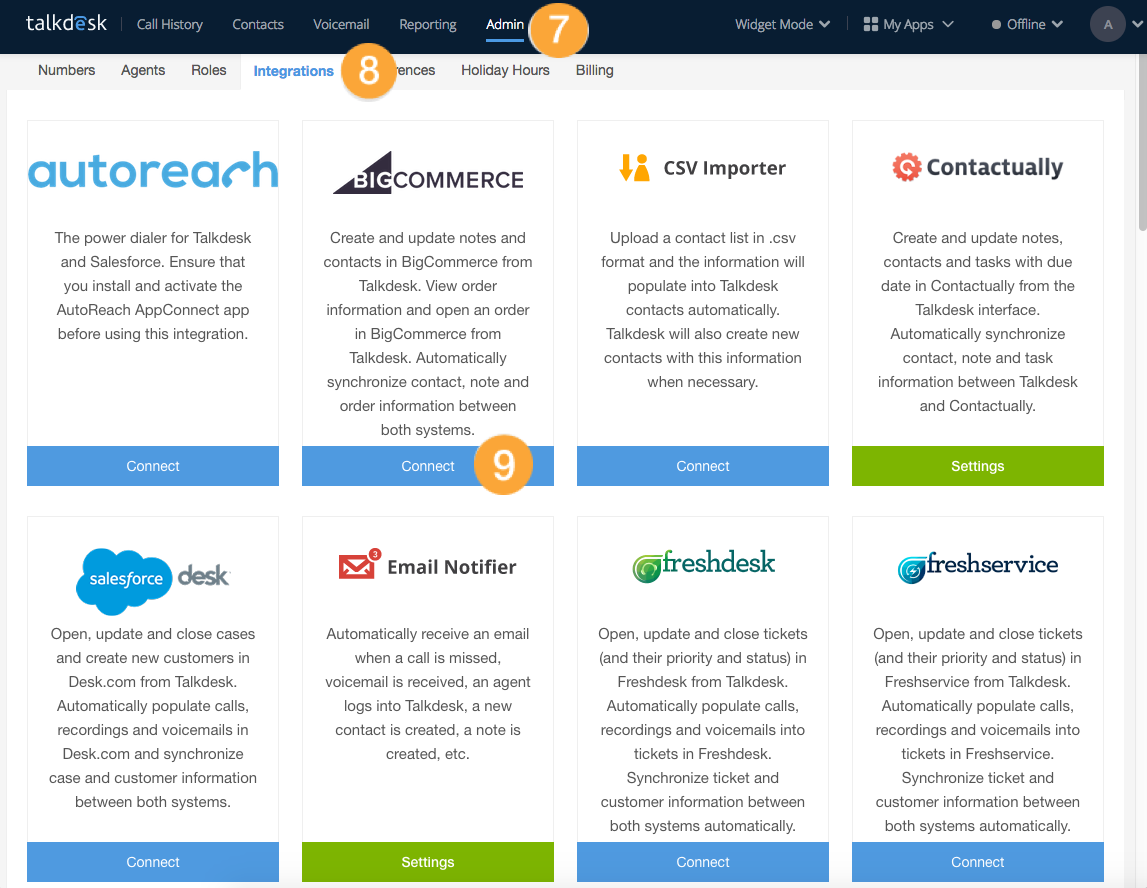 Fill out the form with your BigCommerce credentials:
In the 'Website' field, paste the API Path [10] copied from BigCommerce.
Enter the 'Username' that was chosen in BigCommerce [11].
Enter the 'API Token' [12].
Select the appropriate boxes to customize the configuration in order to synchronize contacts and interactions [13].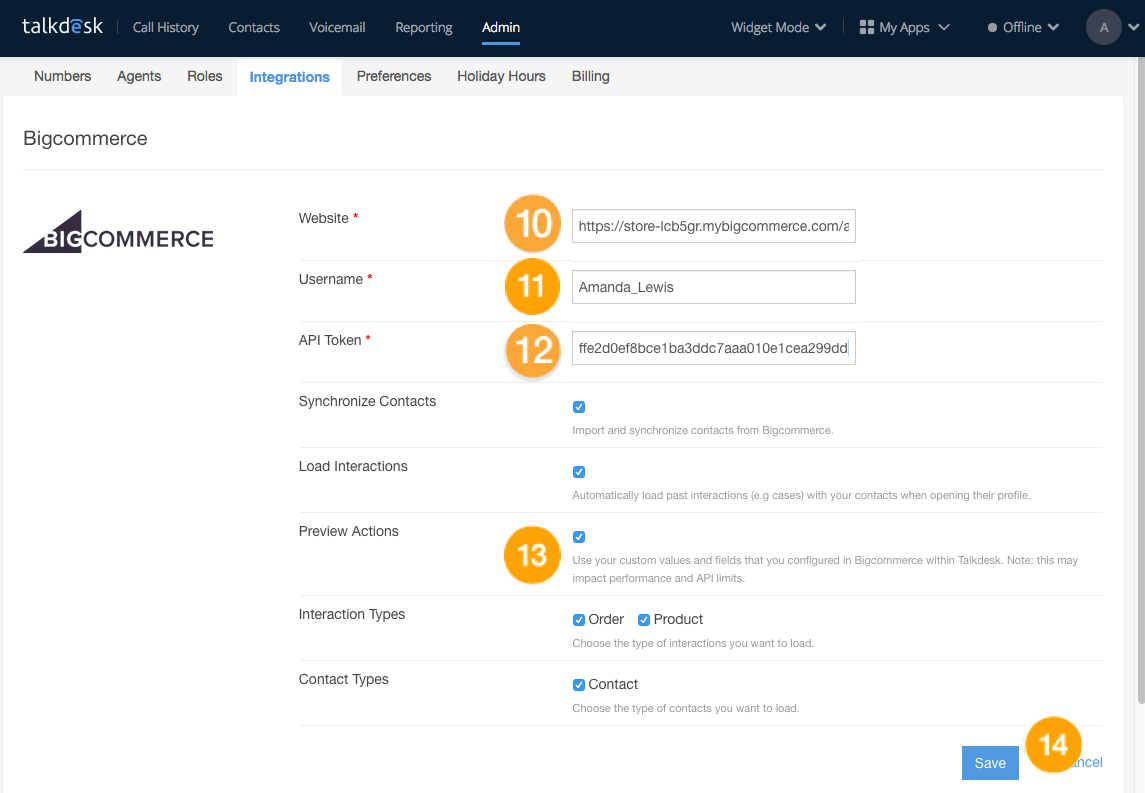 Once you complete these steps, click 'Save' [14], and that's it!
The Talkdesk and BigCommerce integration is now active and you can start adding your automations.