A dedicated number is a phone number that is associated with one agent only. All inbound calls to that phone number are routed directly to the agent to whom the dedicated number is assigned.
To assign a dedicated phone number to an agent follow these directions: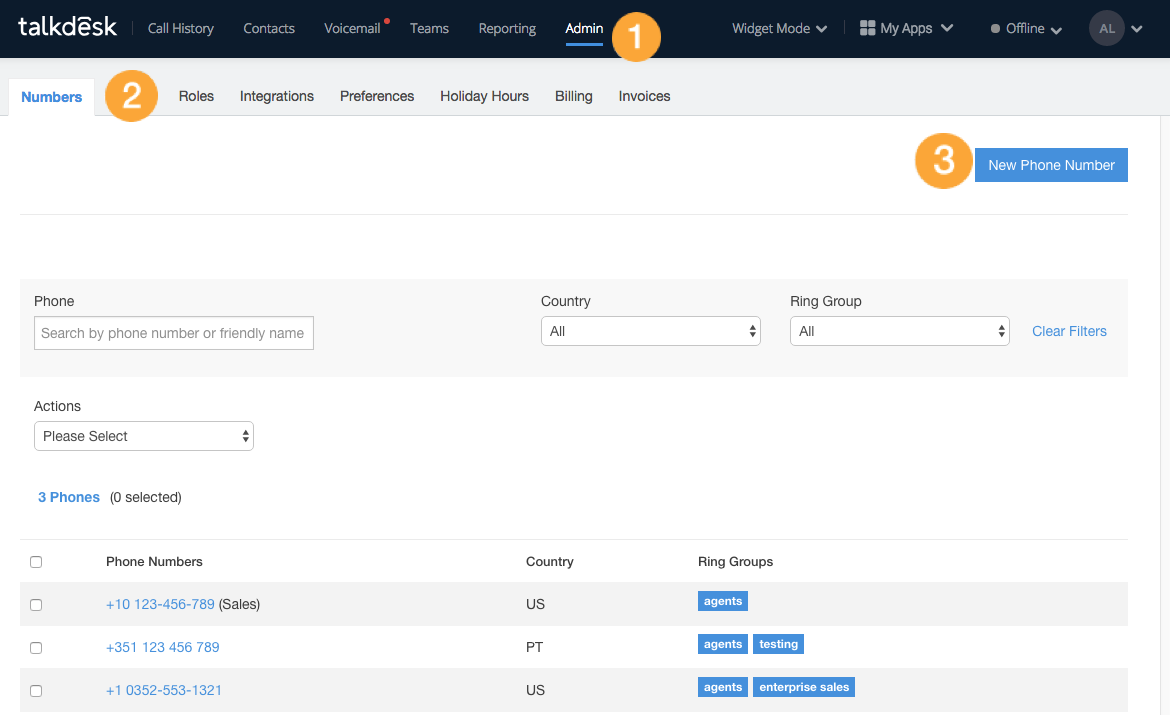 Log into your Talkdesk account as an Administrator.
Go to the "Admin" section [1] at the top of the page.
Click the "Numbers" tab [2].
Purchase a new phone number for the agent by clicking the "New Phone Number" [3] button and then click that phone number once it has been associated with your account. To use an existing phone number, simply click the existing phone number.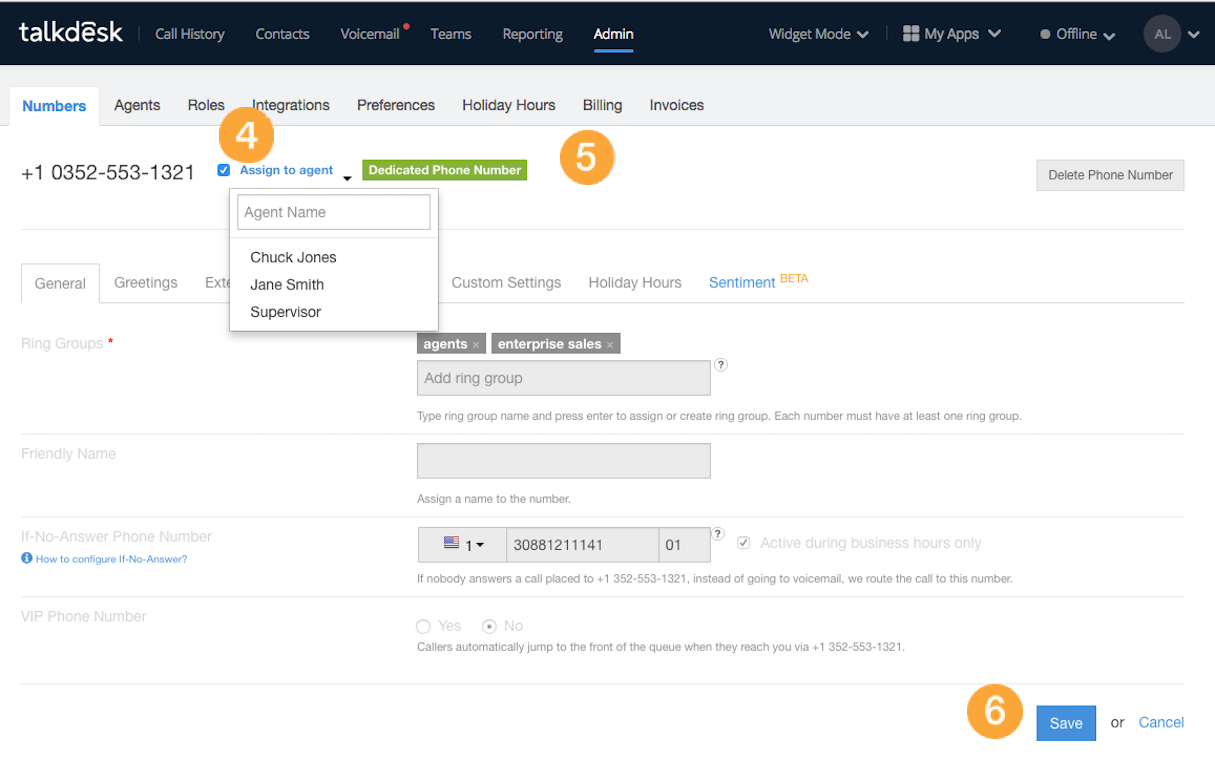 Click "Assign to agent" [4] and type in or select the name of the agent to whom you wish to assign the phone number from the drop down menu.
You will now see a tag displayed next to the agent's name showing this is now a "Dedicated Phone Number" [5].
"Save" [6] your changes.
By default, dedicated phone numbers inherit the account-level settings defined under Admin > Preferences. However, agents with dedicated phone numbers can override these settings and configure their own unique settings for their dedicated phone number (i.e., voicemail greeting, timezone and business hours).