Note: From May 3rd, 2021, the Roles tab is gradually being deprecated and replaced with a new Roles and Permissions tab. The configurations described in this article may not be applicable if you have already transitioned to the new Roles and Permissions tab and user interface.
As an administrator, you can now view and download your Talkdesk account invoices by accessing the Invoices tab in your Admin section.
The Invoices tab lists all the invoices that have been generated for your company in the past year. They are available for viewing and downloading in PDF format at the beginning of each billing cycle and include charges and fees for usage during the previous month. New licenses, credit charges, and payments added are also immediately invoiced to you and listed here.
To view or download your Talkdesk invoices follow these steps: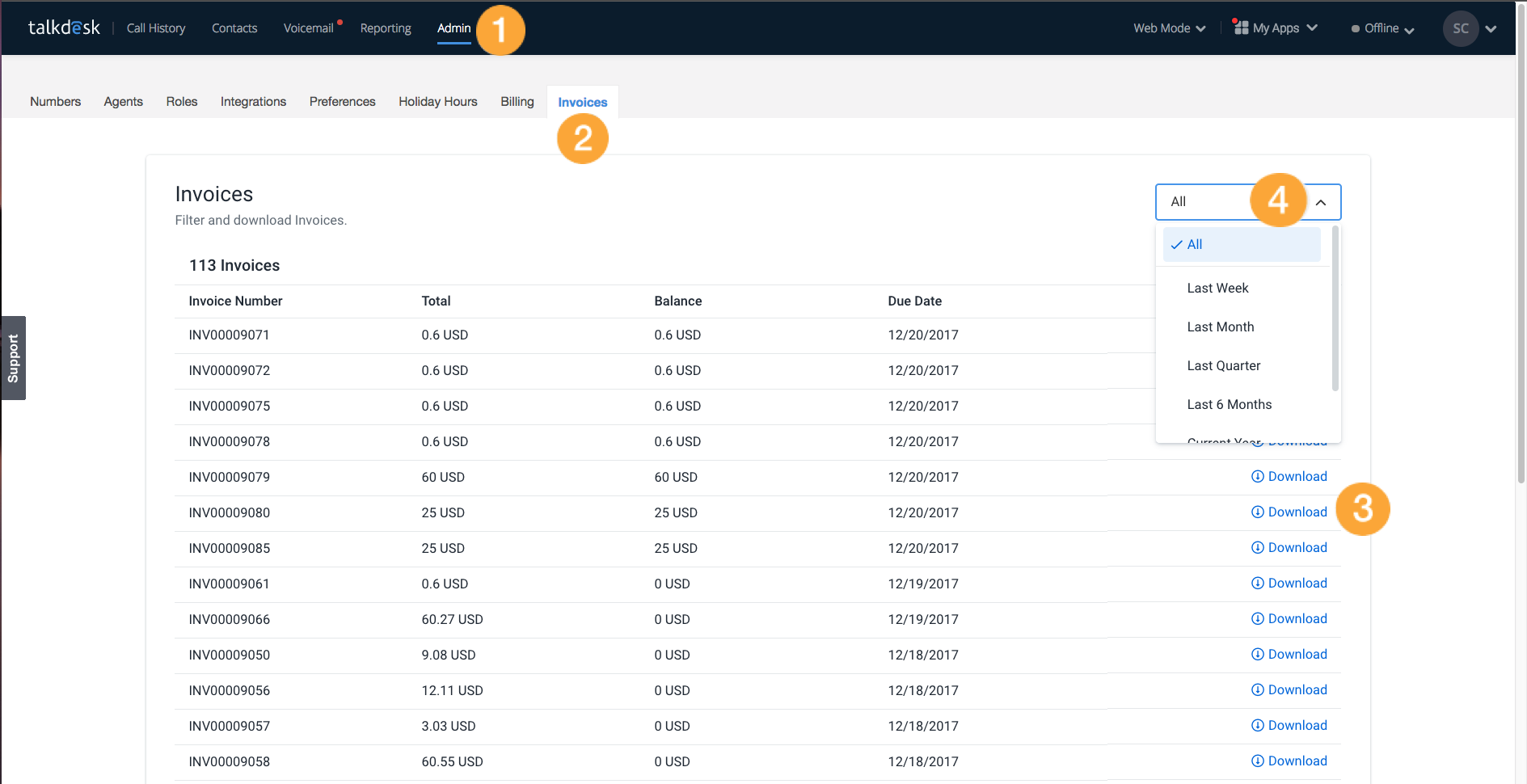 Log in to your Talkdesk account as an Administrator.
Click the Admin section at the top of the page [1].
Select the Invoices tab [2].
Click the Download link [3] next to the invoice you want to analyze or save a copy.
Invoices are pre-sorted by most recent invoices first but can be filtered by relevant time period [4]. For instance, you can view invoices generated in the past week, month, quarter, last six months, current or last year.
Talkdesk Invoices
Invoices include the following information: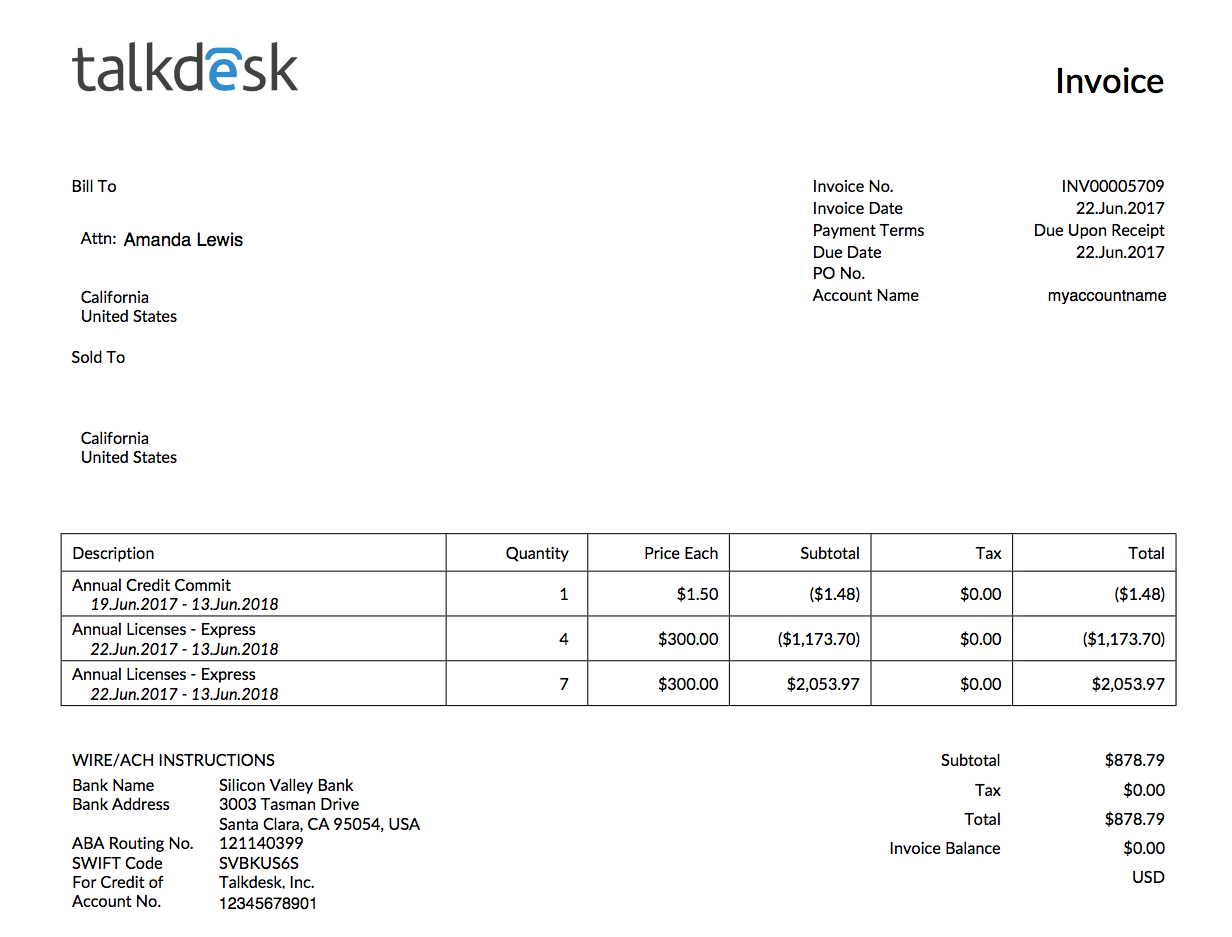 Your company name.
Company owner's name.
Company contact address.
If you have a VAT or PO Number, that will be included too.
Invoice Number (number assigned to invoice).
Total (related amount due).
Balance (customer balance after invoice posting).
Due Date (contractual date at which the invoice is due).
Note: Please contact billing@talkdesk.com if you see any discrepancies in your invoices.
By default, all Admin users with permissions to access the Billing section are set to include the 'Edit' and 'View' role permission and have the ability to access and download invoices as well as to edit Invoices settings: