Some launch pad applications on Talkdesk Workspace are automatically installed in your account. If your organization has decided not to use them, this article will walk you through how to uninstall these applications.
Note: It's not possible to uninstall the Live and Explore reporting apps.
By default, only Administrators can install and manage Talkdesk Workspace apps. Admins can block or grant these permissions to additional users at any time, by accessing "Roles" and editing the role's permissions for AppConnect (the permissions defined for AppConnect apps will apply to Workspace apps).
To uninstall a Talkdesk Workspace app, please follow these steps: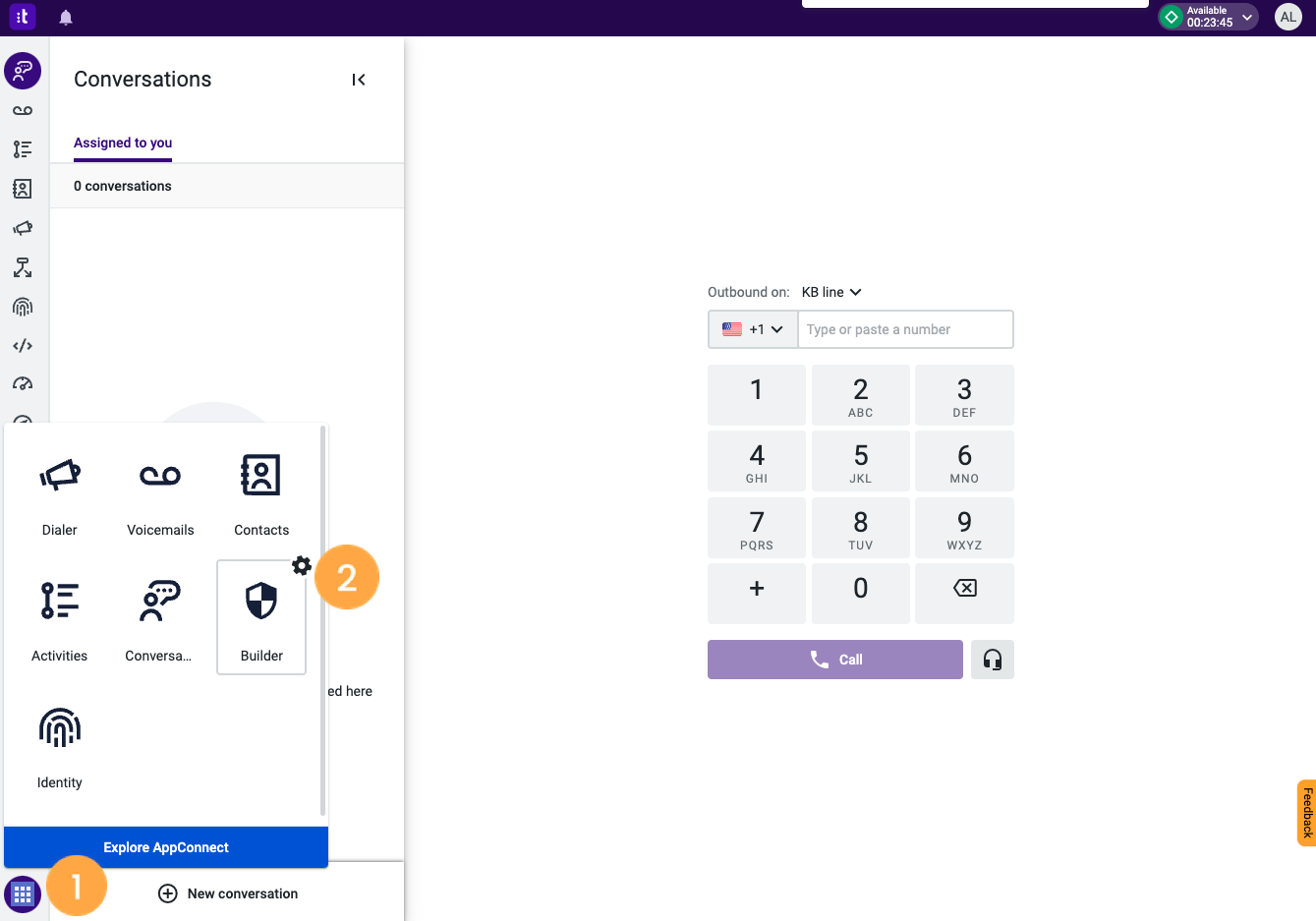 Click the launch pad in the bottom-left corner

[1]

.

Select the settings button next to the app that you want to uninstall

[2]

.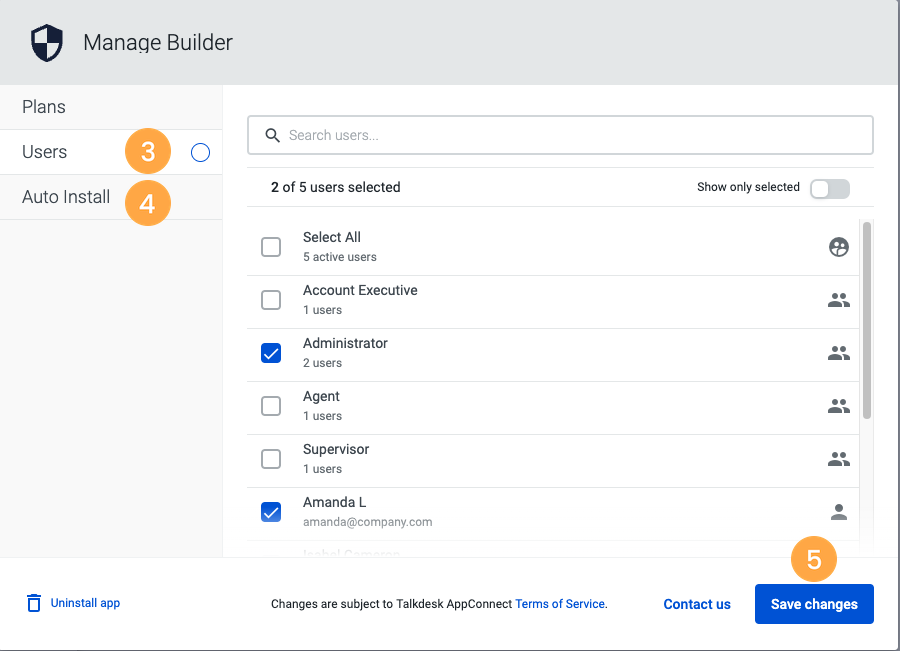 In "Users"

[3]

, deselect the specific users for whom you want to uninstall the app.

Note:

The app will be uninstalled for the selected users and any data or configurations will be deleted. This action cannot be undone.

To allow or prevent the auto-installation of the app, for future users added to a certain role, go to the Auto Install tab [4]. Select or deselect the roles as needed. If you deselect all roles, the app will not be installed for any new users in the future.
Click Save changes [5].