Talkdesk Builder™ is a self-service platform that allows you to tailor Talkdesk to your specific needs
Within Builder, you will find the Integrations tab, where you can add and manage useful integrations.
To access the application in Workspace, please follow these steps: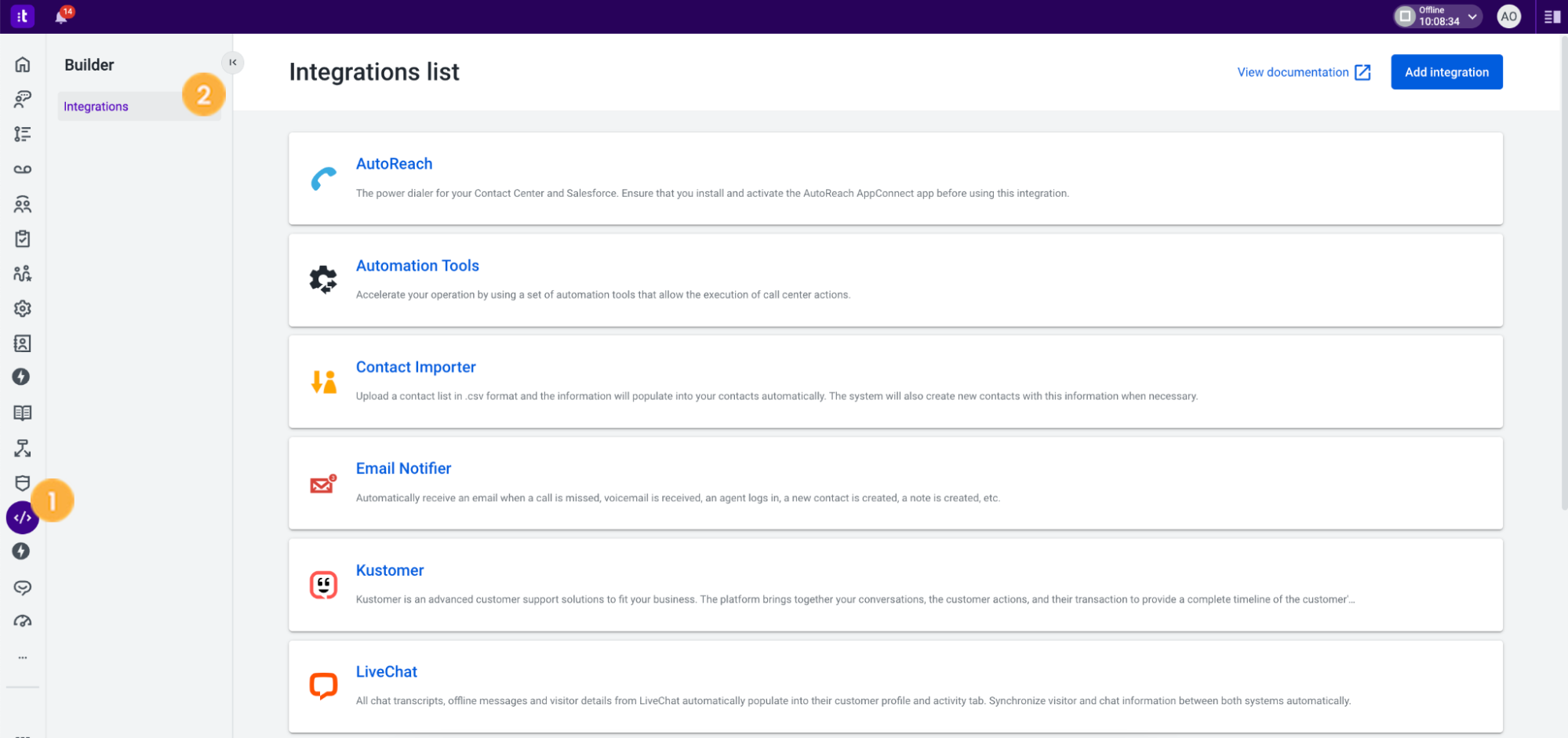 Click on the corresponding icon

[1]

.

Then, to see the integration list, click the

Integrations

tab

[2]

.
On this page, you have access to the Integrations associated with your account. Select an integration to configure it or to add automated tasks. You can also add new integrations to your account by clicking the Add integration button.
For more information about the available features, please refer to our Integrations documentation and Builder documentation in Developer Docs