Talkdesk CX Sensors™ are real-time alerts that provide notifications based on keywords that were said during voice call interactions.
As such, these notifications can be sent through a multitude of channels, which can be easily configured by leveraging Talkdesk Integrations.
To start using them, please follow the steps below:

1. Log into your Talkdesk account as an Administrator.
2. Select the Admin [1] section.
3. Click on the Integrations tab [2].
4. Select the type of channel you wish to send your notifications over from the "Integrations list".
Note: You can also configure other channels by clicking on the Add integration button [3].
Example:

In case you choose the "Email Notifier" option [1], follow these steps: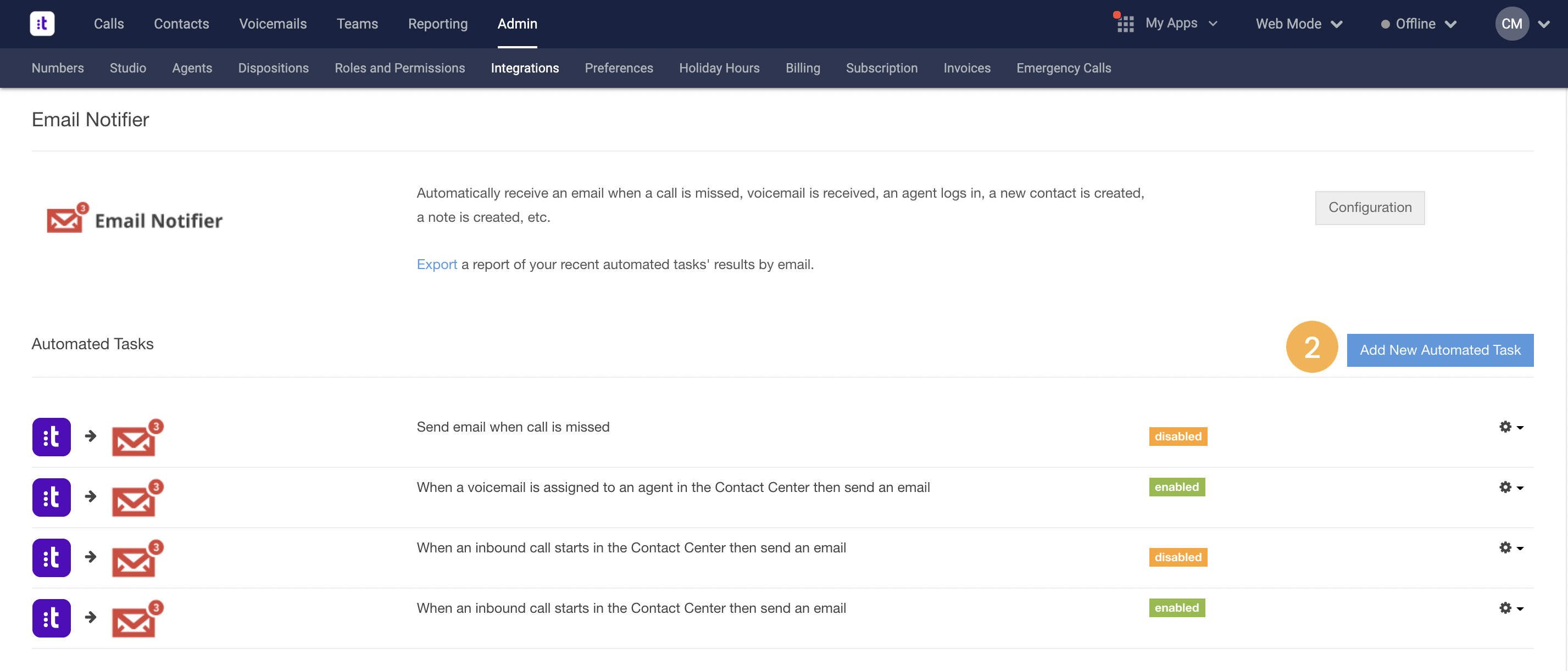 1. Select the Add New Automated Task button [2].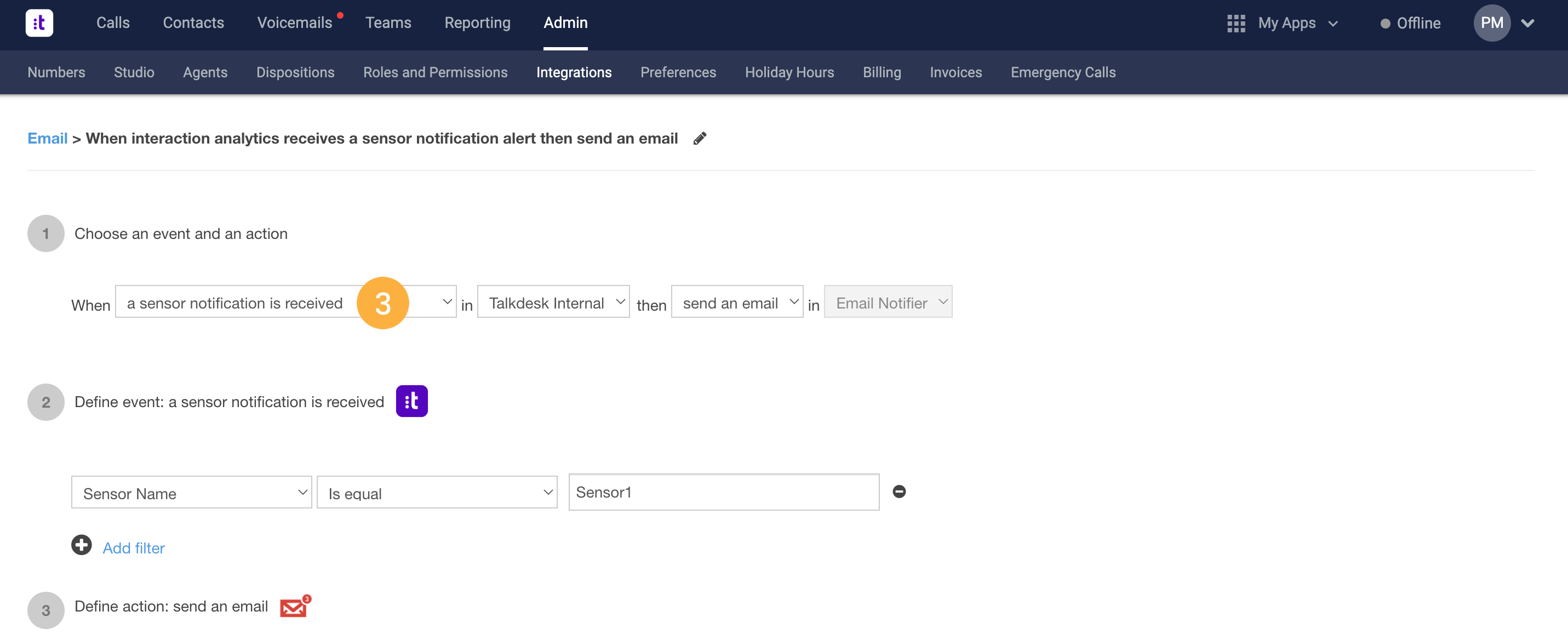 2. Choose the "a sensor notification is received" option from the dropdown list [3]. Note: Please bear in mind that independently of the chosen channel, you should always select this event option from the dropdown list, as this is the only event being emitted by CX Sensors.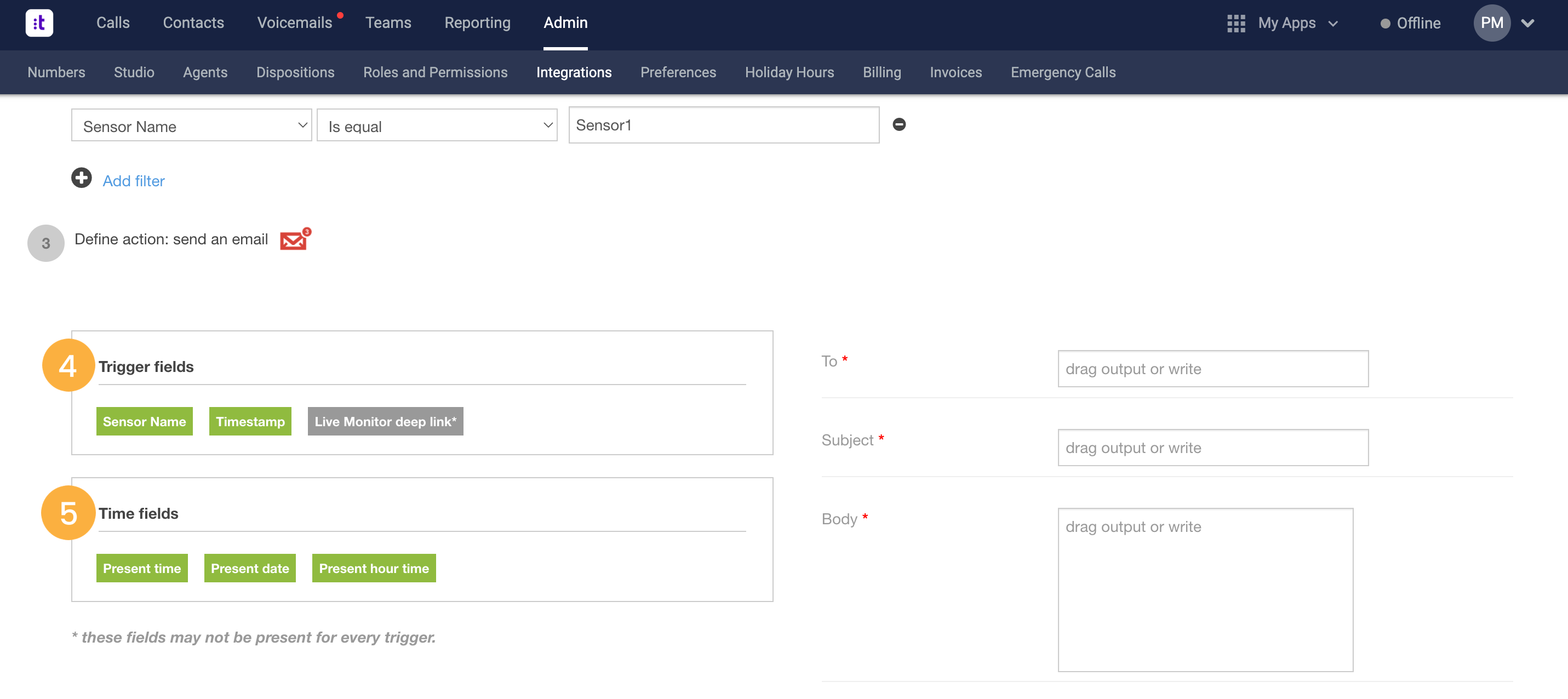 3. Build the email you wish to automatically receive, by filling in the mandatory fields ("To", "Subject" and "Body"). Note: You can drag and drop from the "Trigger fields" [4] and "Time fields" [5] sections to help you create dynamic content on your email.
4. Press Save.
Note: In the "Define event" field, you can define a filter based on, for instance, "Sensor Name". In the example depicted above, this notification would only respond to an event being raised when "Sensor1" is triggered.