Once Salesforce High Velocity Sales (HVS) is configured, you can go to the High Velocity Sales app and start using it.
Note: This feature is only compatible with Conversations.
Building a Sales Cadence using Call Results for Branching
To build a Sales Cadence, you just need to follow these instructions from Salesforce.
Using High Velocity Sales as an Agent
If you're an agent, you can leverage High Velocity Sales as follows: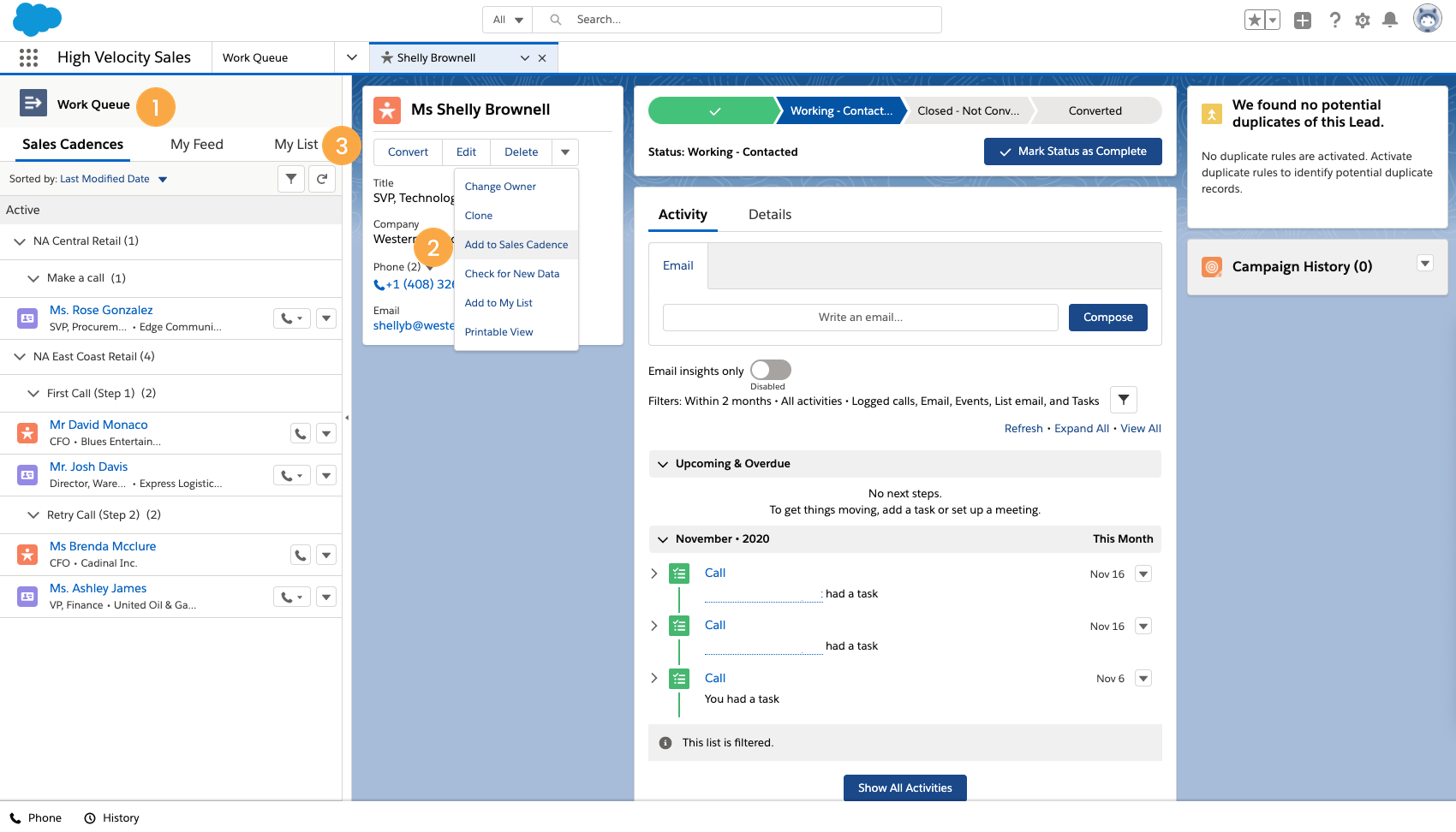 Go to the Work Queue [1] panel and add as many records as you wish to a Sales Cadence [2].
Alternatively, you can add those records to My List [3].
Note: On Sales Cadences, you can only add Contacts and Leads, whereas, on My List, you can add Accounts as well.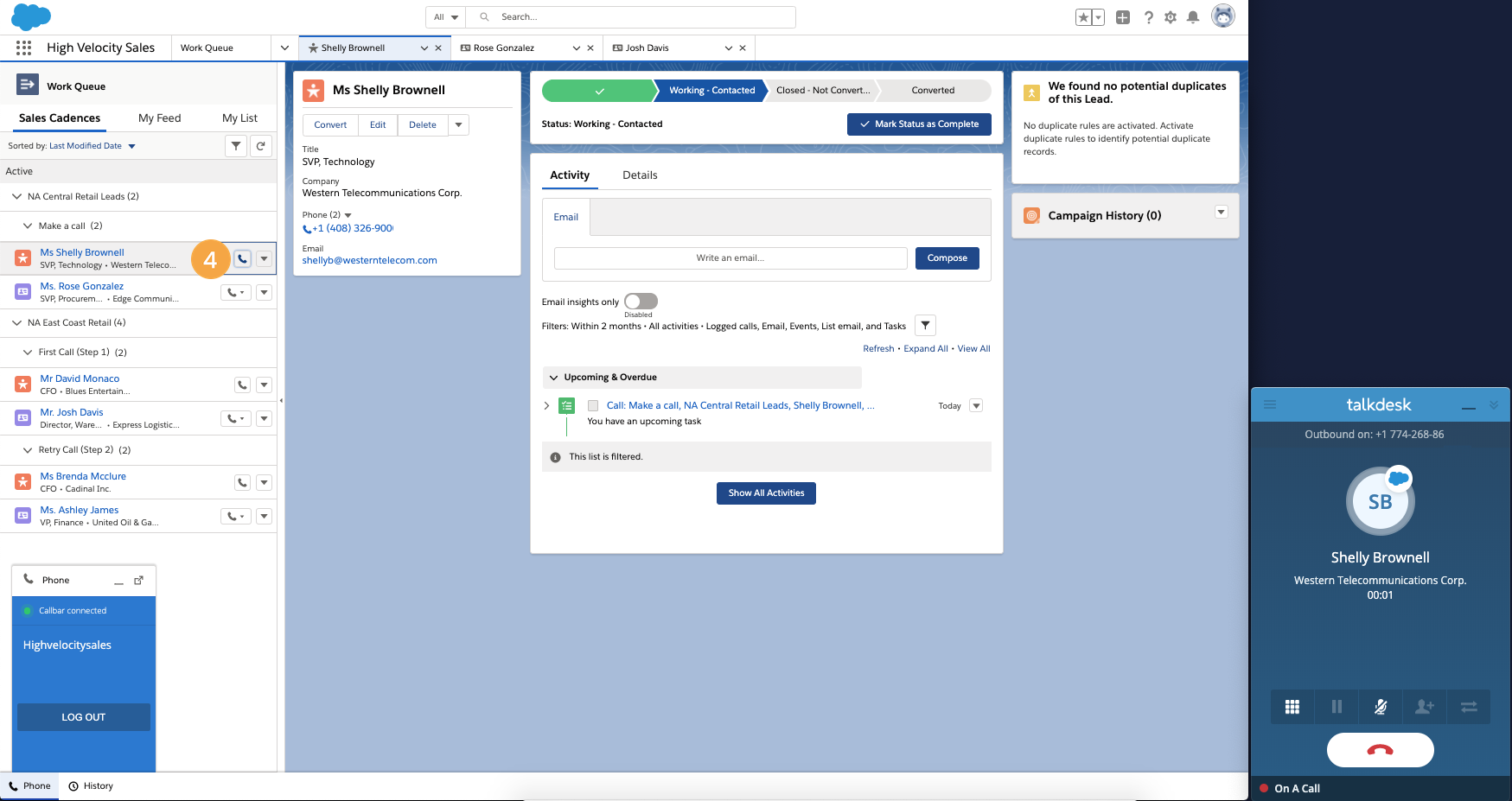 When you click the phone icon [4] next to any contact on the Work Queue, a call should start on Conversations.
When the call ends, and depending on the configuration, the record should disappear from the step or the list. For more information regarding the HVS configuration, please read the article Setting up Salesforce High Velocity Sales (HVS).
Notes:
The Talkdesk CTI must be always connected.
To start a call, the Contact/Lead used must be synced with Talkdesk. There are two possible ways to match a call in Talkdesk with the work item on Salesforce HVS:

The Contact/Lead is synced with Talkdesk and you don't change the respective Contact on Conversations (in case you have more than one). In this situation, the Talkdesk Activity is created on Salesforce with the correct Contact, and the work item related to that record is marked as completed.
If the Contact/Lead isn't synced with Talkdesk, or you decide to change the Contact on Conversations, then the phone number used on the call must be precisely the same as on the work item. The phone number on Contact/Lead/Account can contain extra symbols such as (, ) or - but must always include the country code. For example, (408) 326-9000 is an invalid number for this scenario, and the work item doesn't disappear from the list automatically, but +1 (408) 326-9000 is a valid number, so the work item should be marked as completed automatically.

If none of the above corresponds to the use case, then the work item will have to be marked as complete manually.