If you want to stay informed about new feature releases, there are three options at your disposal:
You can check the Release Notes of the products you're most interested in, by heading over

here

. We suggest bookmarking the Release Notes of your preferred products for easier access.

Release Notes include new features, enhancements, and bug fixes.

You can

"Follow" the Release Notes section

to receive an email notification when new products have their first Release Notes added to this section.

You can

"Follow" the Bi-weekly Digest

to receive an email notification every two weeks, containing a consolidated list of all Release Notes & Announcements published in the past two weeks.
Notes:
Notifications are not sent for content updates within each page; notifications are only sent when new pages are published.

We also recommend following the Announcements section

. Product Announcements are published by the Talkdesk to alert customers of any changes to features or functionality, pricing, offers, or major maintenance that may impact the use of Talkdesk products. These notifications may include actions customers must take in order to prepare for forthcoming changes.
How to Follow the Release Notes section and/or the Bi-weekly Digest

1. In the Release Notes and/or the Bi-weekly Digest section, click Follow next to the title.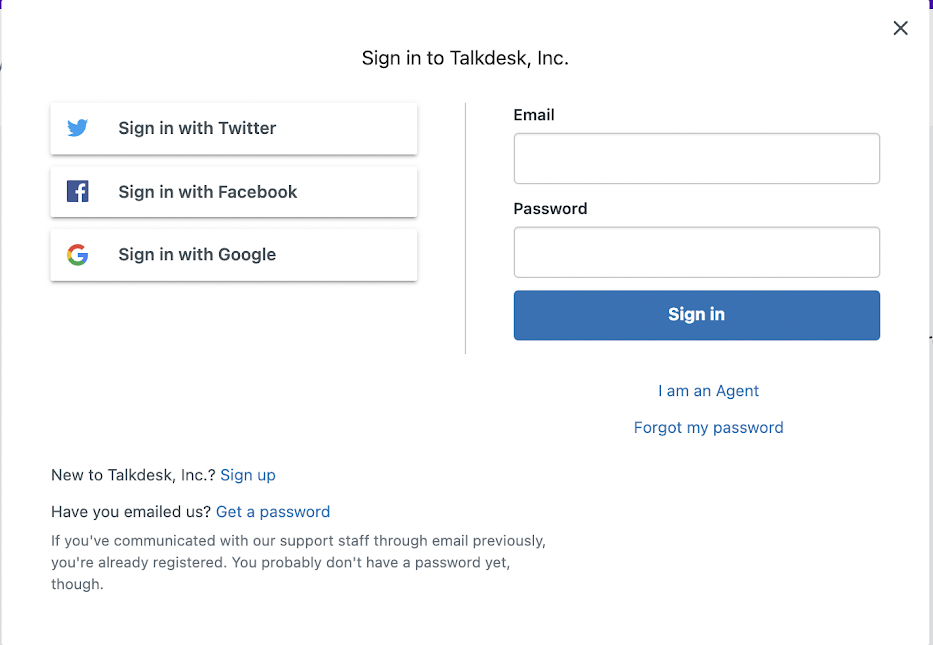 2. Sign in or sign up, using the email address where you want to receive the email notifications.

3. Hit Follow.
4. Select New articles.