As an admin, you can configure several metrics for your account as a whole or on a per number basis.
To configure the Metrics Settings for your account follow these steps: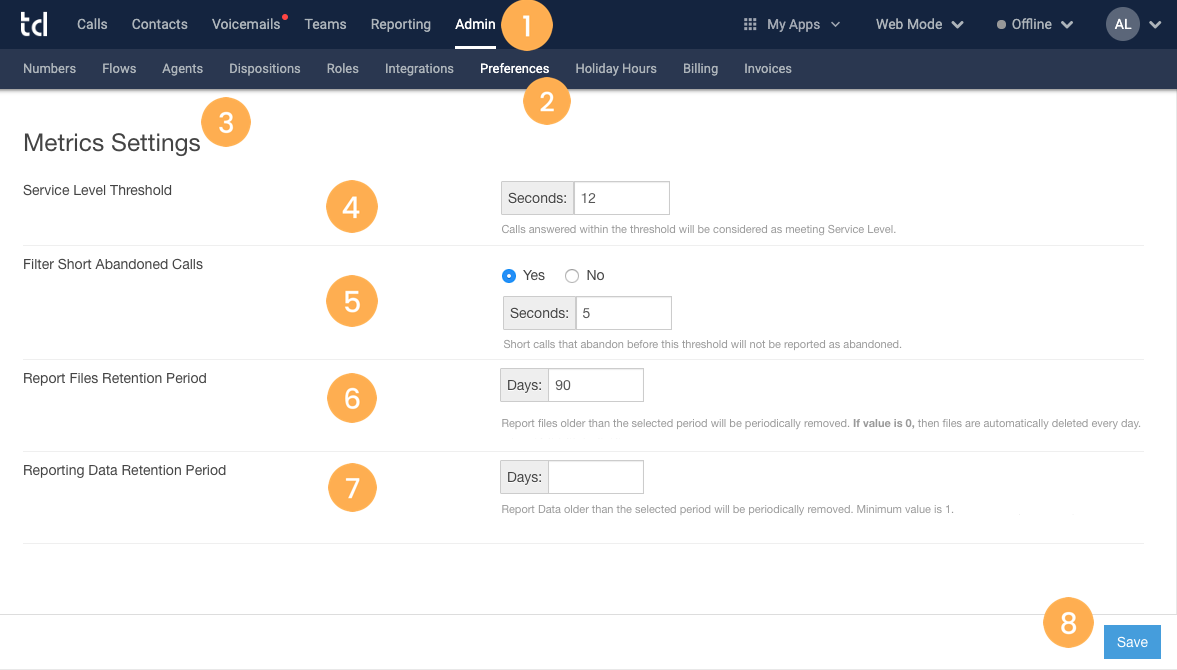 Log into your Talkdesk account as an Administrator.
Click on the Admin tab at the top of the page [1].
Select the Preferences tab [2].
Scroll down to Metrics Settings [3].
You can then:
Define a Report Files Retention Period [6]


In Explore: Explore has no execution list. Instead, you have the reports' executions in your email. These are the exports requested either through the Send or Schedule options in Explore. These files are available for 30 days; after this time, the data still exists stored in the database, although it's not downloadable via the email link sent to you.

Define a Reporting Data Retention Period [7]:


In Explore: You will have access to a maximum of 13 months of data by default (for example, if you are in September 2019, you will be able to view data from September 2018 onwards). This period can also be customizable by changing the values in the Reporting Data Retention Period field. Please note that 395 days (13 months) is the maximum retention period supported by Explore.
Click Save when you're done [8].