As an admin, you can configure several metrics for your account as a whole or on a per number basis. 
To configure the Metrics Settings for your account follow these steps: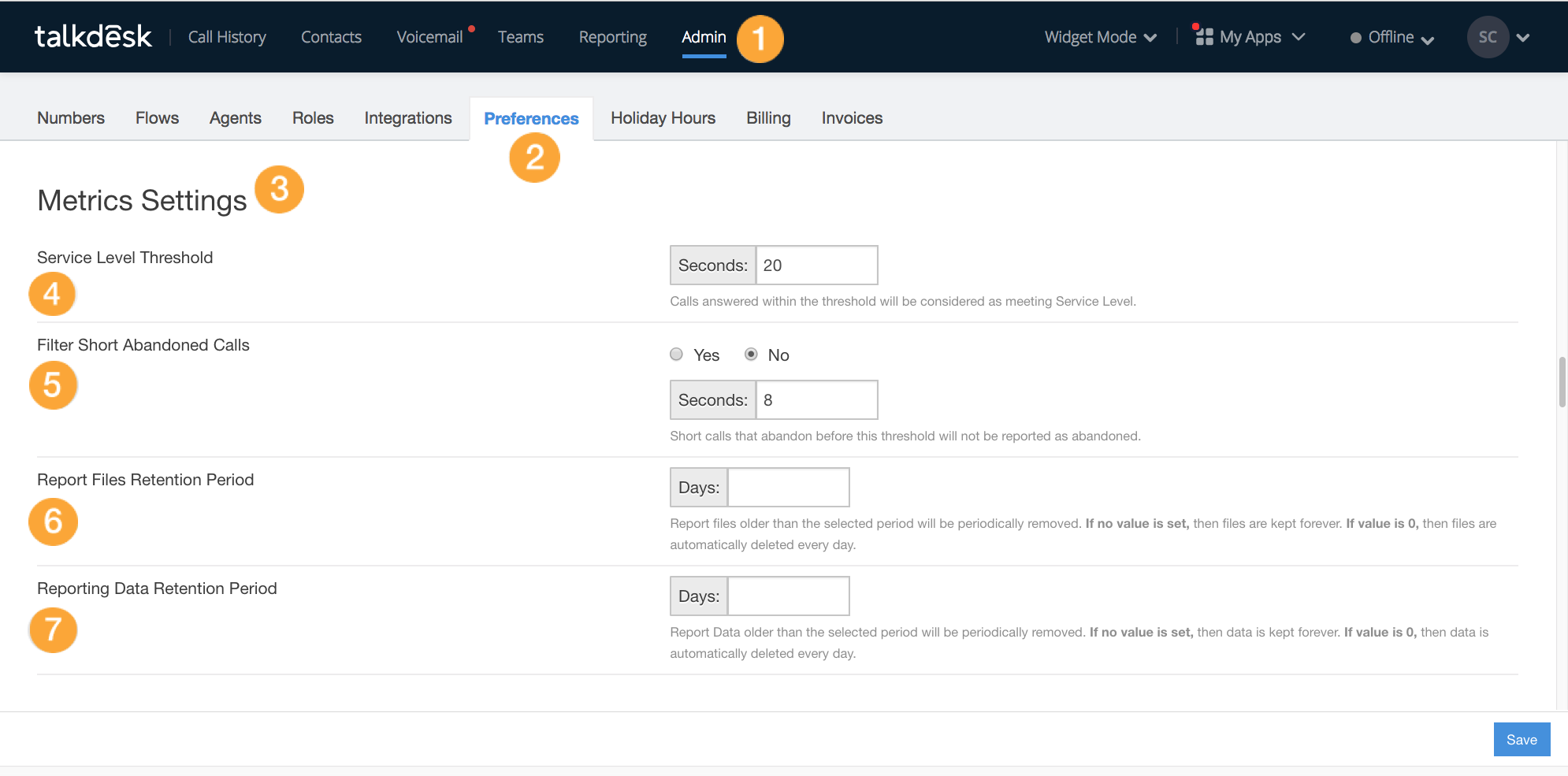 Log into your Talkdesk account as an Administrator.
Click on the "Admin" tab at the top of the page [1].
Select the "Preferences" tab [2].
Scroll down to 'Metrics Settings' [3].
You can then: